A glimpse into what I've been up to lately! (Click to enlarge photos.)
---
Gajjar Halwa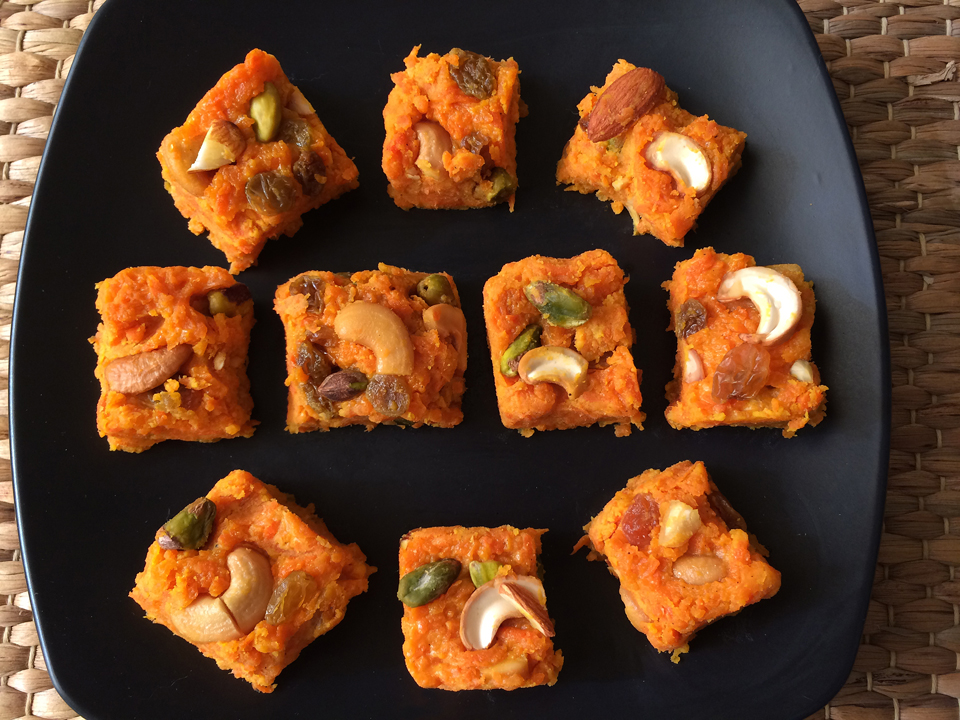 Indian sweets are called
mithai
and I admit to being addicted to them. One of the myriad kinds is
halwa
, a thick sweetmeat made by reducing grated fruit (or a vegetable) with dairy and sugar. This one,
gajjar halwa,
made from carrots along with raisins, cashews, pistachios and almonds plus
khoa
or
mawa
(milk that has been cooked down forever) is found in dense, pudding-like form and also as individual squares like these. Watch for my special post about mithai and their place in the Hindu Festival of Lights, Diwali, coming soon.
Yu Choy Stir Fry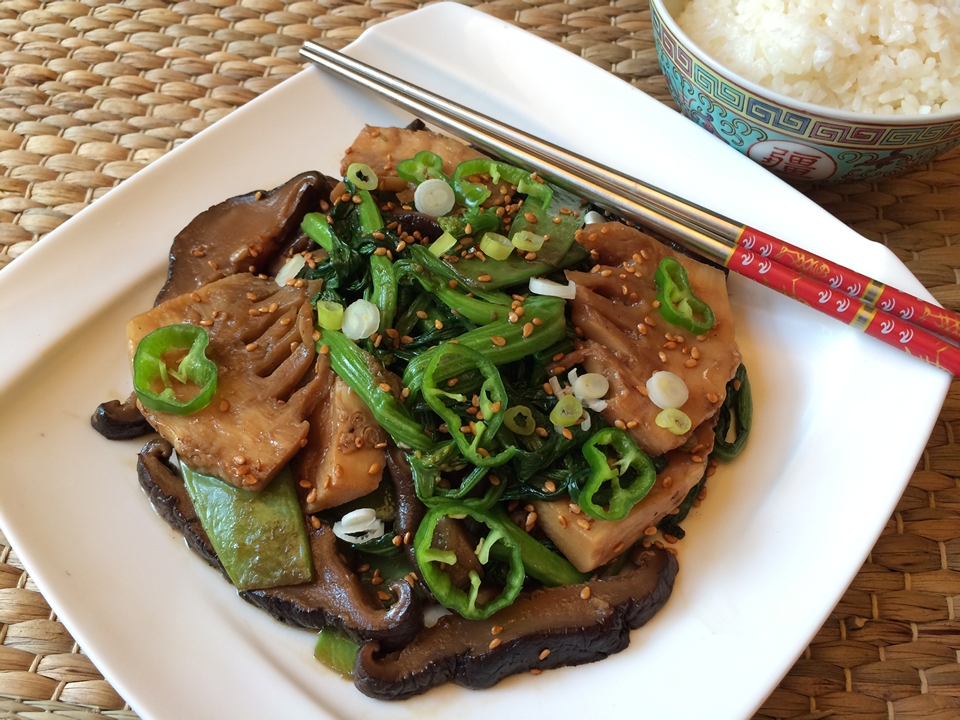 A simple stir-fry with yu choy (one of many types of Chinese greens), fresh bamboo shoot (so much better than canned!), shiitake mushrooms and snow peas in oyster sauce plus a few more seasonings. But I'm never happy without a little heat: a bit of spicy green pepper never hurt anyone!
Hey, I just realized this is a vegetarian dish! My vegetarian friends will be thrilled!
Oh, wait. Oyster sauce. Never mind. 😕