A glimpse into what I've been up to lately! (Click to enlarge photos.)
---
Lamb Kidneys Sichuan Style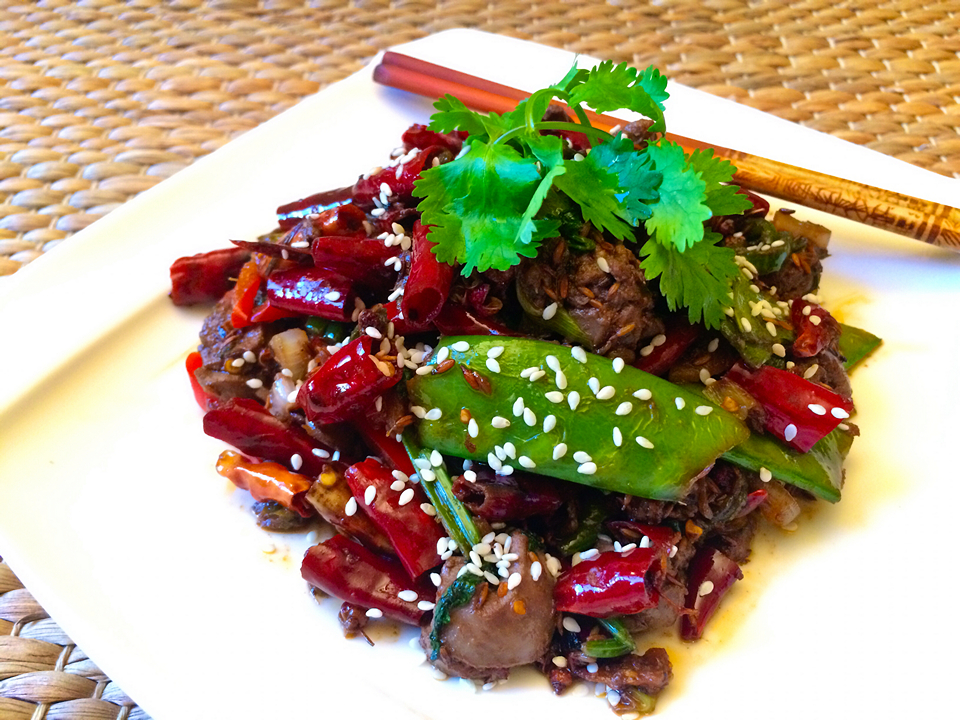 Fresh lamb kidneys from the farmers' market stir fried with dried red chilies, Sichuan peppercorns and cumin. Accompanied by red bell pepper, fresh green chilies, snow peas, scallions, and onion with sesame oil and other seasonings.
Thai Duck Salad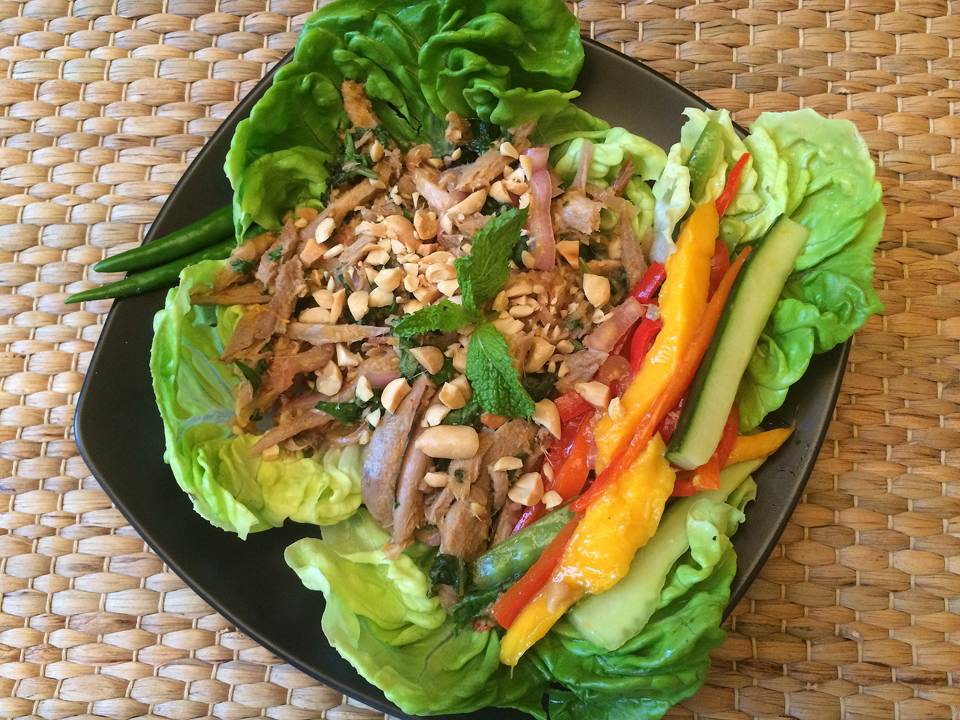 Roast duck with Thai basil, cilantro, mint, shallots, and lemongrass, with a chili paste, fish sauce, sugar, and lime juice dressing. On the side, there's red bell pepper, snow peas, cucumber, and mango all topped with peanuts and served over soft butter lettuce.
Laphet Thoke (Burmese Tea Leaf Salad)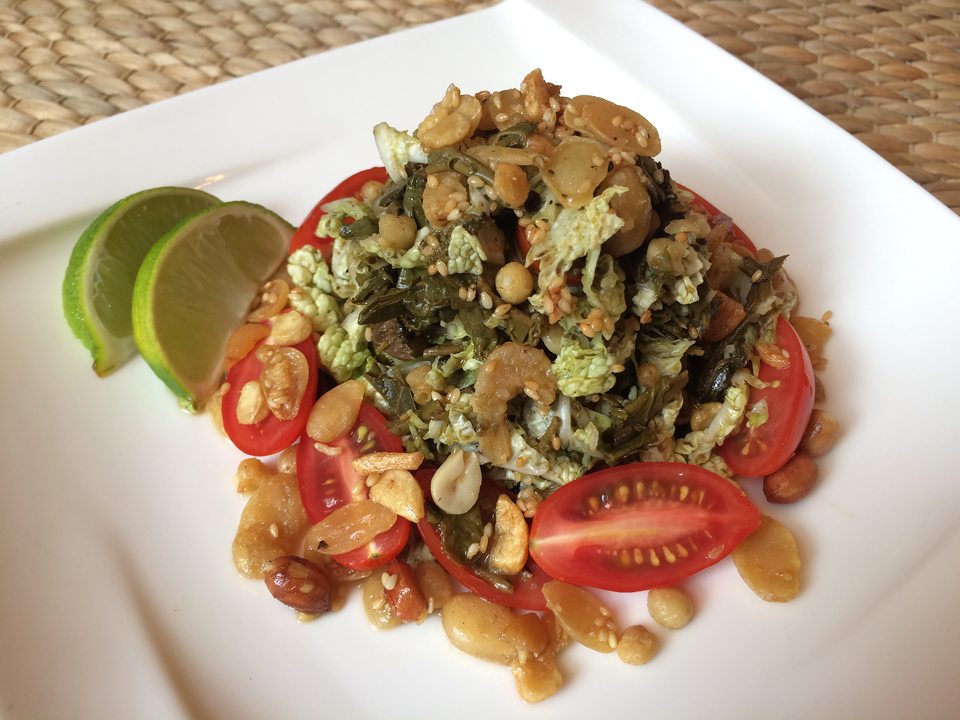 Fermented Burmese tea leaves in a dressing of garlic oil, lime juice, and fish sauce with shredded cabbage, cilantro, scallion, fresh ginger, dried shrimp, and grape tomatoes topped with crispy crunchies including fried garlic, fried onion, toasted sesame seeds, peanuts, toasted fava beans and soybeans.