Instagram Post 6/15/2018
(Click on any image to view it in high resolution.)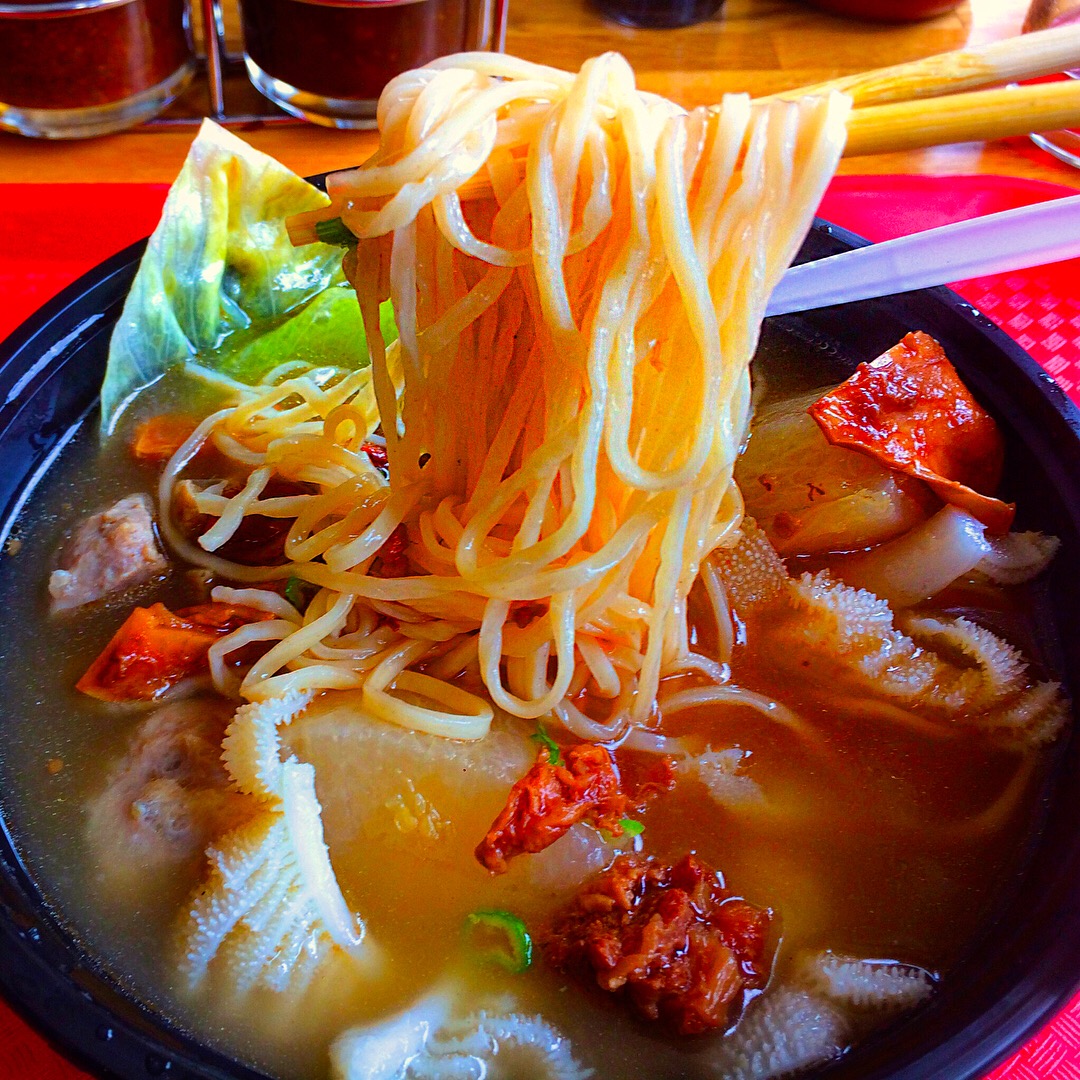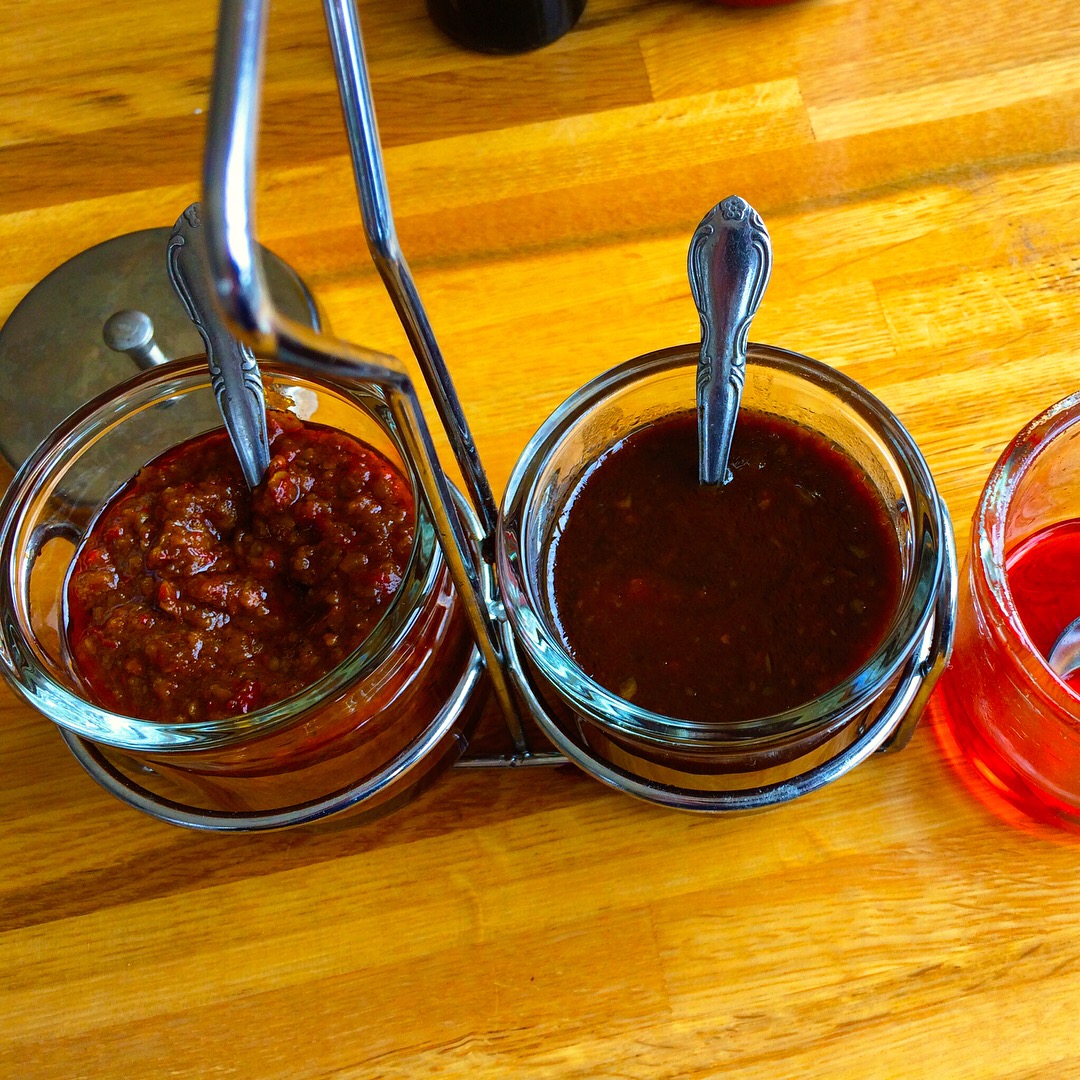 Hong Kong Taste, 47-21 90th Street at the corner of Corona Ave in Elmhurst, Queens, brings a bright, airy, youthful feel to cha chaan teng (tea restaurant) dining. There are three things I particularly love about this place. First, the vast and incredibly well organized menu of delicious, authentic Hong Kong specialties featuring everything from congee to dumplings to fried popcorn chicken along with an abundance of soups and rice and noodle dishes, not to mention milk teas and the like.
Second, and perhaps their claim to fame, is their Cart Noodles 🍜. It's a mix and match bonanza where you get to choose your noodle from among nine styles (thin, thick, wheat, rice, egg, etc.) and then top it off with your choice of 26 add-ons including curry fish ball, chicken wing, pork hock, fried wonton, radish, fried egg and lots more. Here's a bowl loaded with Hong Kong style thick noodles plus beef tendon ball, beef brisket, radish, and beef omasum (aka book tripe).
Which brings me to my third favorite aspect of Hong Kong Taste. Every table is provided with a sea of condiments, of course, but two are not to be missed: their homemade curry sauce and garlic sauce. These were truly remarkable. And sure enough, when I looked closely at their menu later that day, I saw that they sell them by the quart to take home. Guess I have to go back!