👨‍🍳 Cooking in the Time of COVID 👨‍🍳
(Click on any image to view it in high resolution.)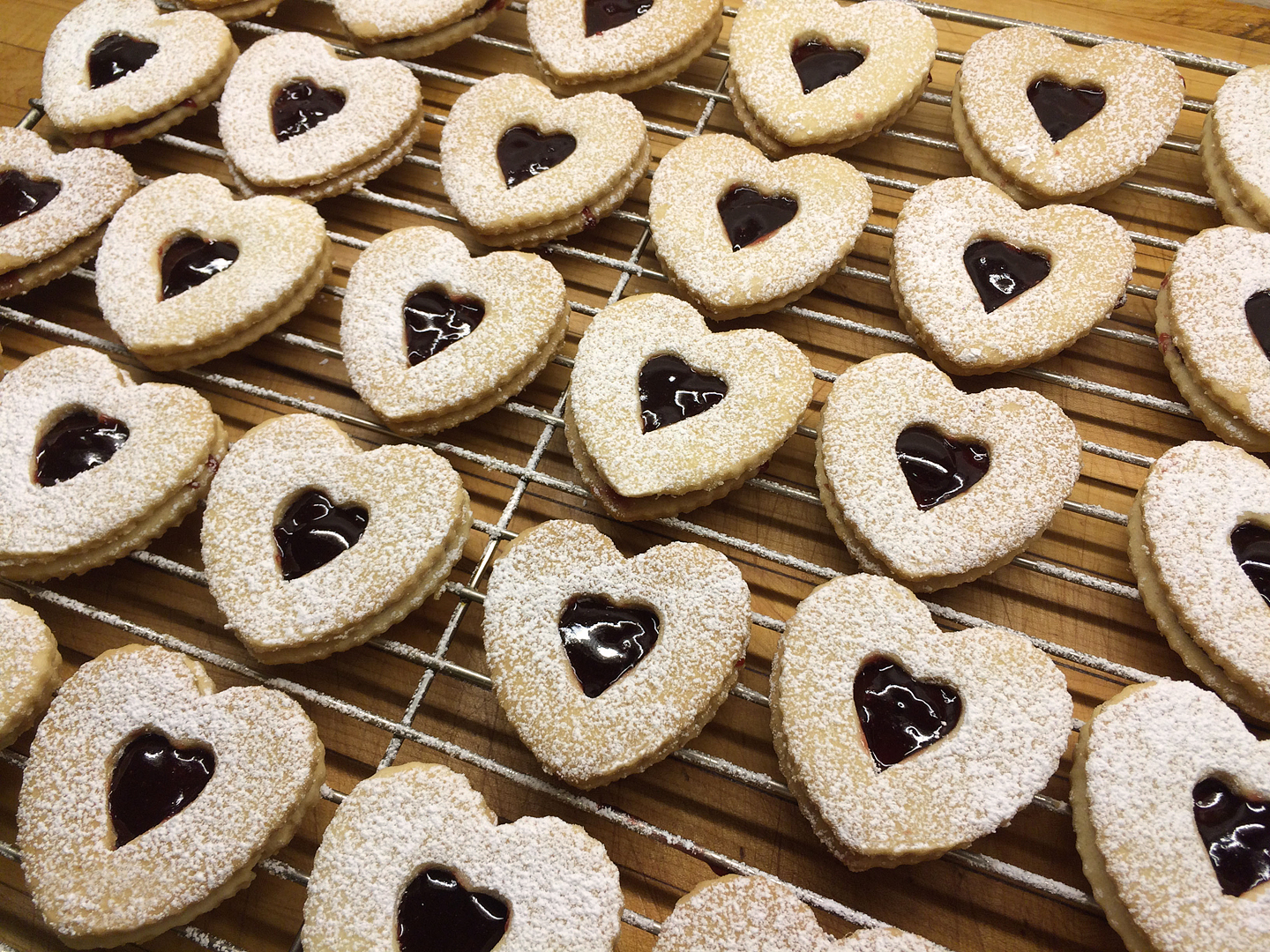 These are Red Currant Raspberry Linzer Cookies, first cousins of Austria's Linzer Tart – traditionally, I do stars for Christmas and hearts for Valentine's Day. This particular batch began months earlier with the acquisition of red currants and raspberries when they were in season followed by a little time spent prepping and cooking them up. It's a lot easier than you'd expect and the filling keeps for quite a while in the fridge while you're procrastinating doing the fussy part. If you're not a fanatic, however, I can recommend Hero Red Currant Premium Fruit Spread; I've had pretty good luck with it – it just needs a bit of finessing via the addition of some red raspberry jam to achieve the degree of sweetness you're after plus some straining.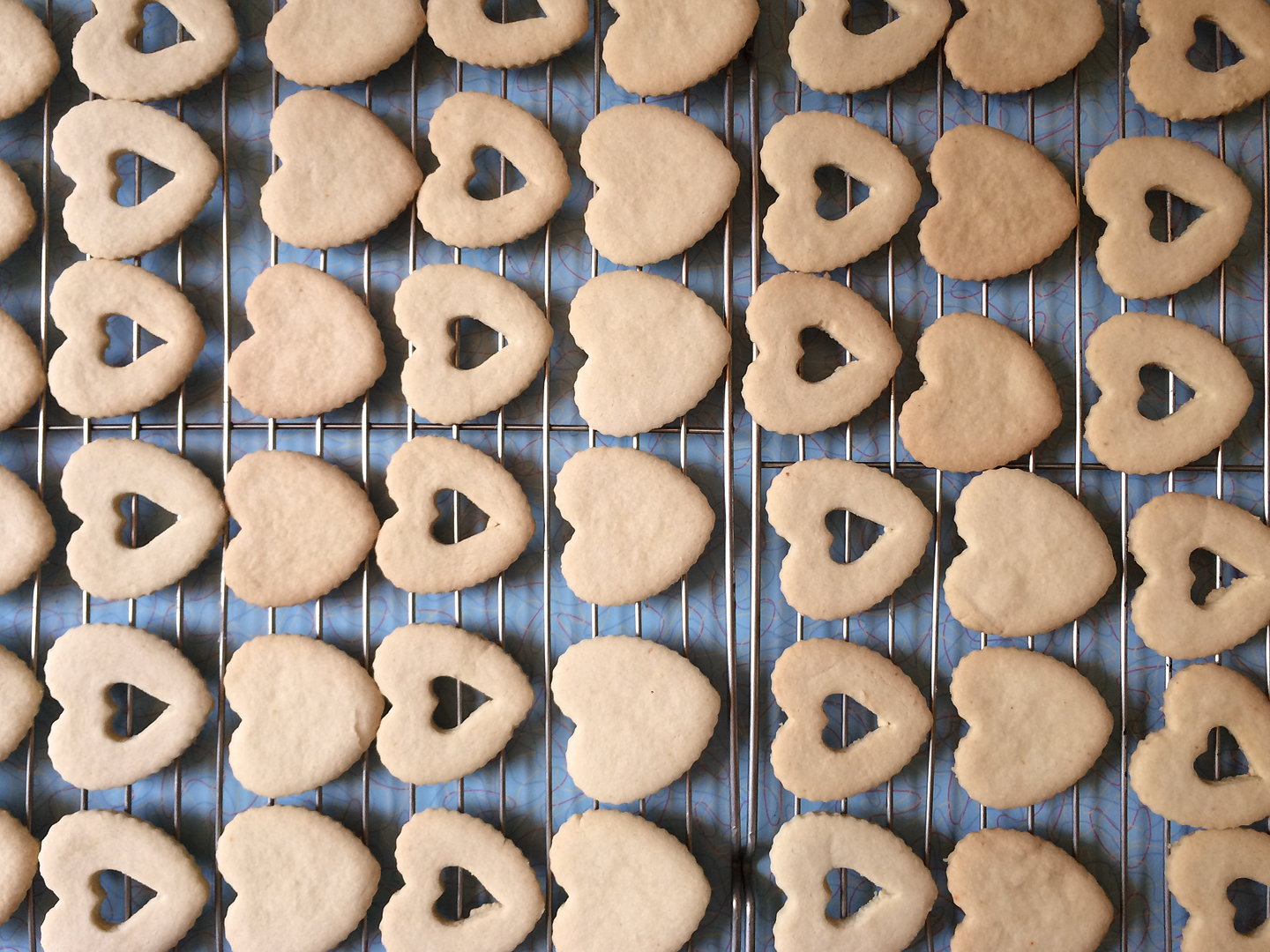 The dough calls for flour, sugar, and butter, of course, plus finely ground blanched almonds, almond extract, and lemon zest. Start by baking equal numbers of fronts and backs. Occasionally a front or back will fracture which then perforce spells doom for its perfectly intact intended mate, but sadly, I've never found an effective way to repair a broken heart. Sometimes, you just have to eat your losses. This is an example of how culinary art reflects life. But hey, that's the way the cookie crumbles.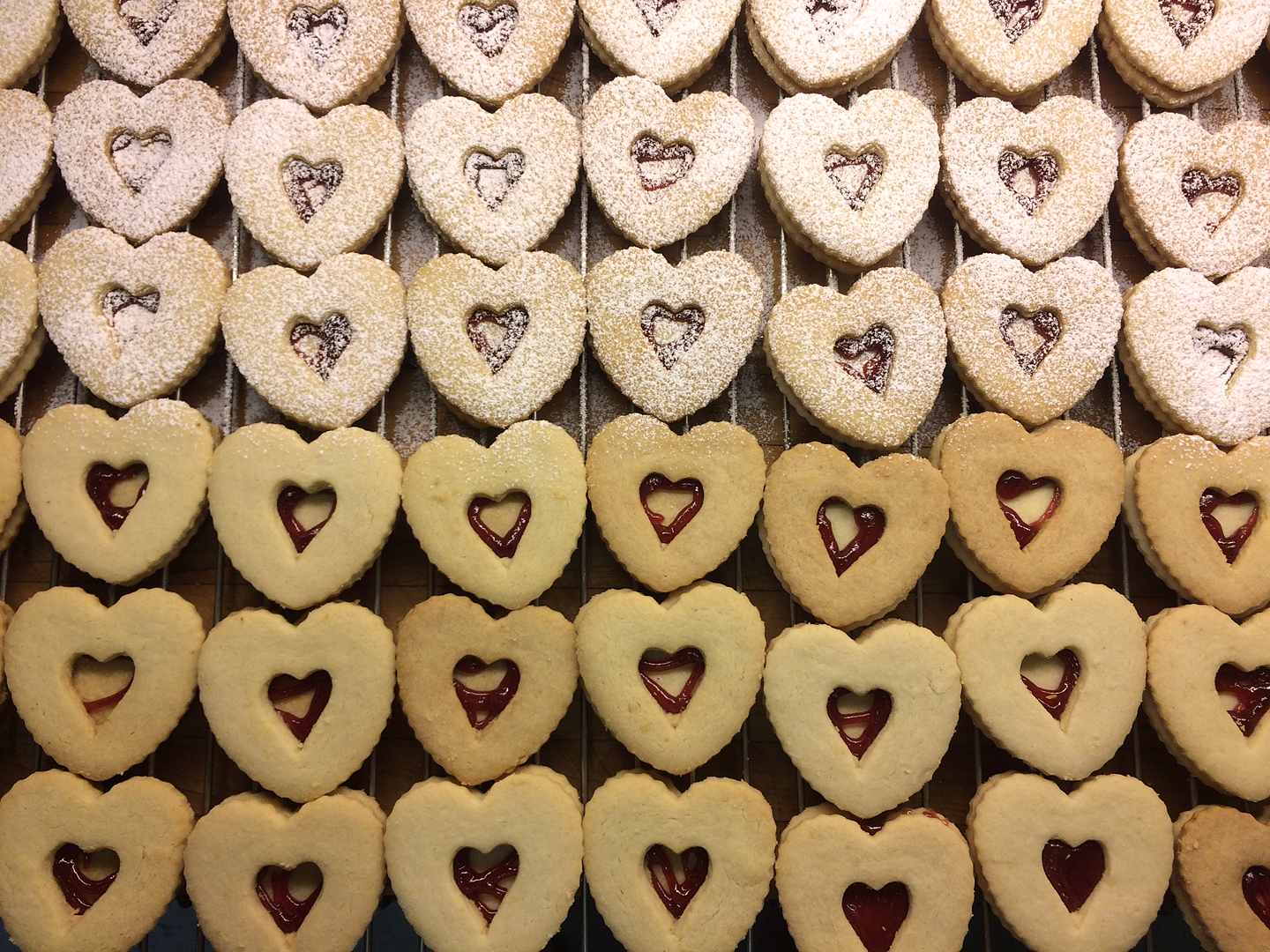 Look closely at the finished cookies in the first photo and you'll see that the powdered sugar blankets only the outer section of the heart while the inner red lifeblood of this classic treat shines through unobstructed. Now, examine the above photo and follow along to see how I do it:
Bottom rows:
Starting with solid backs, use a plastic squeeze bottle to add preserves around the perimeter but not in the center. (Neatness doesn't count.) Match tops to bottoms.
Top rows:
Let it snow, let it snow, etc. Note the unfilled but sugary centers. Next, squirt a blob of preserves into the cutout thereby hiding the powdered sugar.
Now, here's the painstakingly obsessive step (why do I do these things?): then and only then, for each cookie, carefully use a toothpick to smooth out any less than perfect curves of the inner heart, et voilà! Your cookies will look like those in the first photo. Maybe better. (Why can't they make Photoshop for food?)


When the cookies are complete and have been packed away, your workspace will look like this one, post-sugaring and pre-cleanup, an exercise in negative space.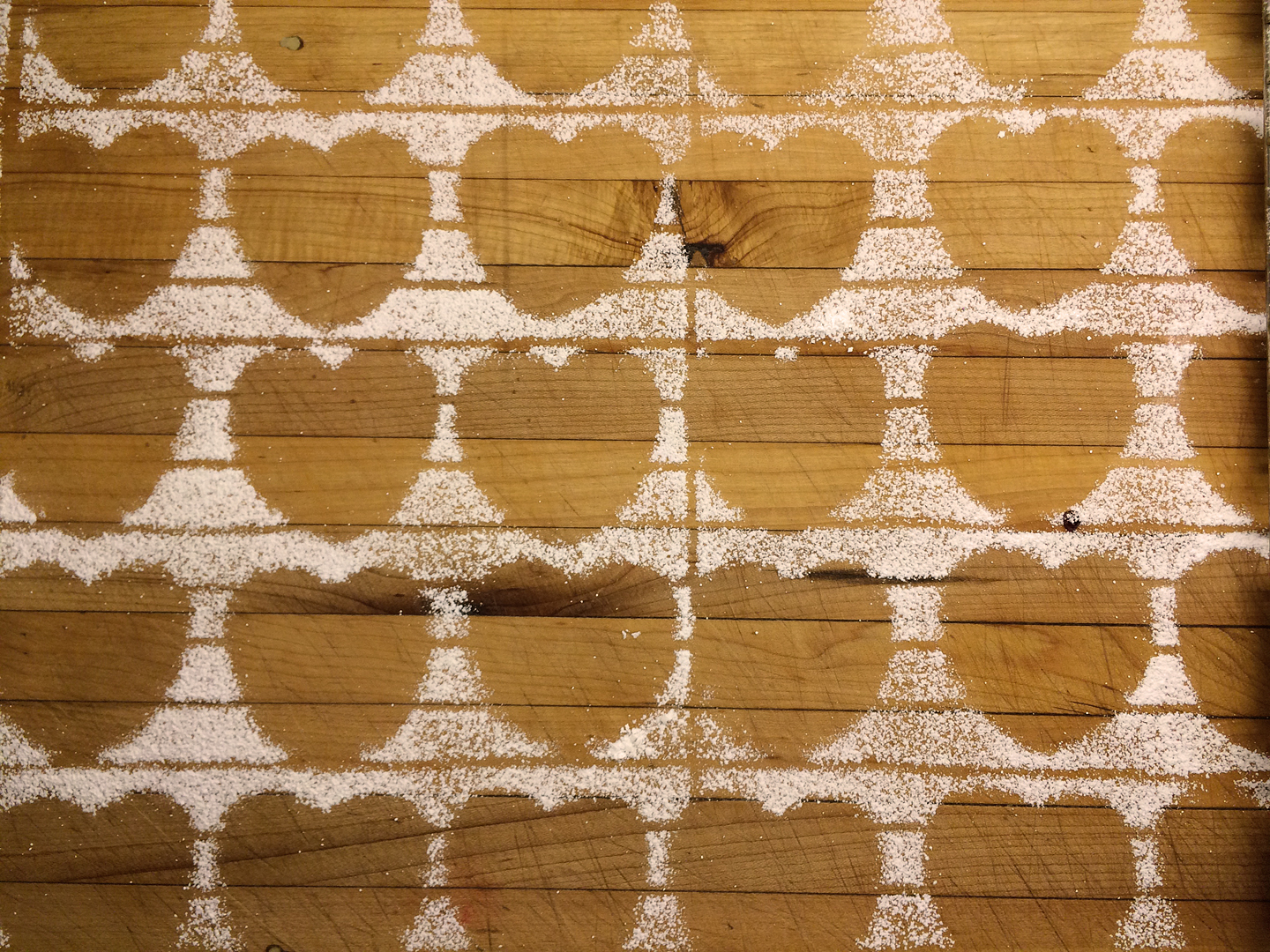 And the beat goes on.


Stay safe, be well, and eat whatever it takes. ❤️