Instagram Post 10/9/2017
(Click on any image to view it in high resolution.)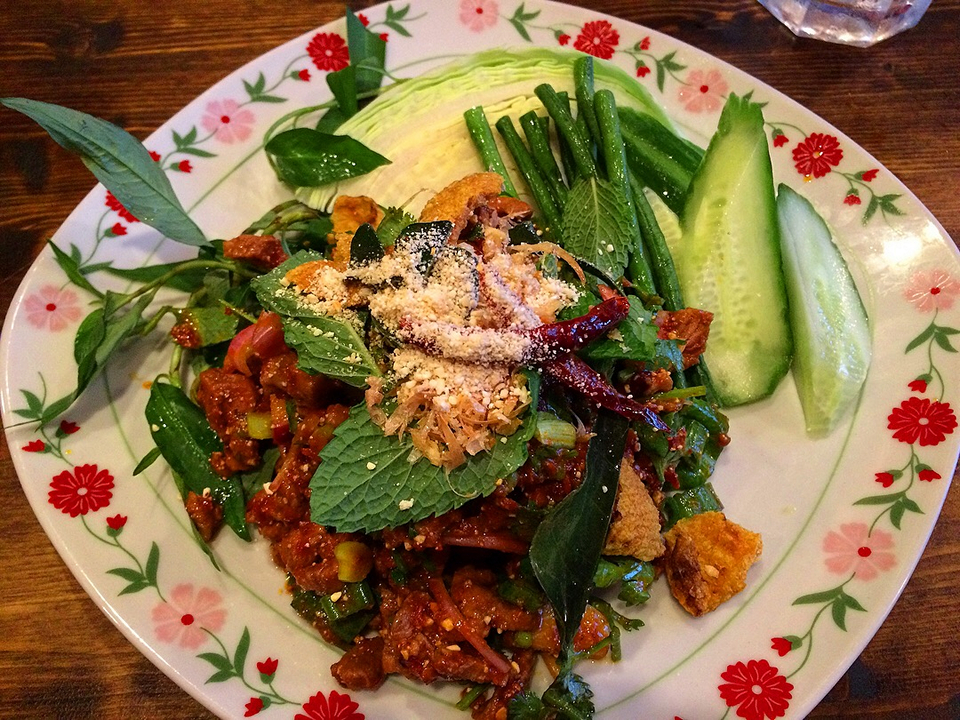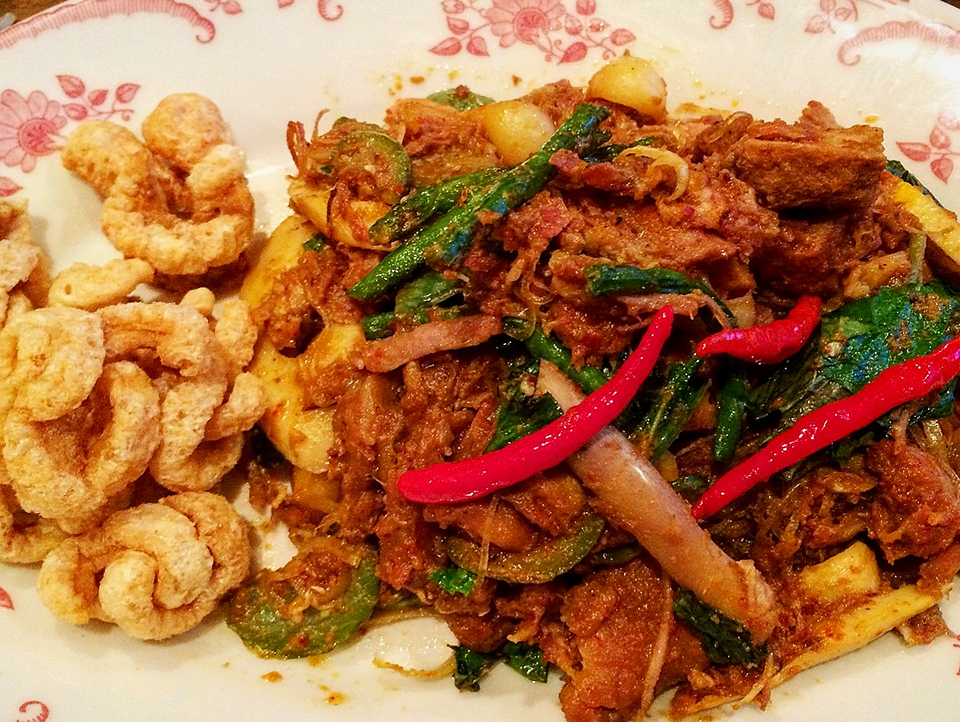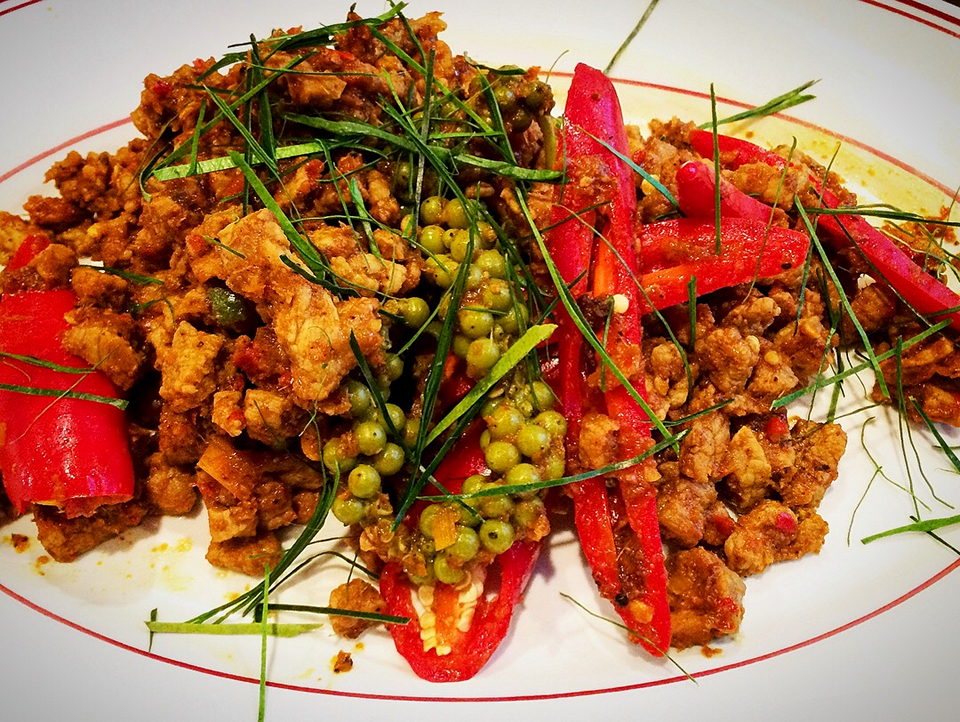 If I recall correctly, it's a cross-cultural superstition and particularly so in Thailand: if you've just given birth to a beautiful baby, you proclaim it ugly lest an evil spirit punish your hubris and abduct your newborn. Such is the story behind the name of this outstanding new restaurant, Ugly Baby, at 407 Smith Street in Carroll Gardens, Brooklyn. The chef, half of the team that graced us with Red Hook's Kao Soy and Chiang Mai, is back with a vengeance, and authenticity seems to be the name of the game. I've only tried three dishes (a situation soon to be rectified) but I wanted to share them with you as soon as I could; it may already be my new favorite Thai 🇹🇭 restaurant.
(1) Laab Ped Udon – Spicy duck salad. Could this be the best laab ped I've ever had?
(2) Kang Hoh – Northern dry hung le (a curry paste) and red curry paste with pork shoulder, spare ribs and mung bean noodles. Not a dish you see everywhere: you definitely need to try this one!
(3) Kua Kling – The menu describes this as "southern dry eye round curry – brutally spicy". It was. Not a dry eye in the house! A high spice level – even for me and I have a high tolerance – so I suggest that you get at least one order of sticky rice and do a bit of the beef and a bit of the rice in each bite for balance. That way, you'll actually get to taste the complex flavors of this dish (it's not just hot!) and you'll find it delicious. 🌶️🌶️🌶️