Instagram Post 11/20/2017
(Click on any image to view it in high resolution.)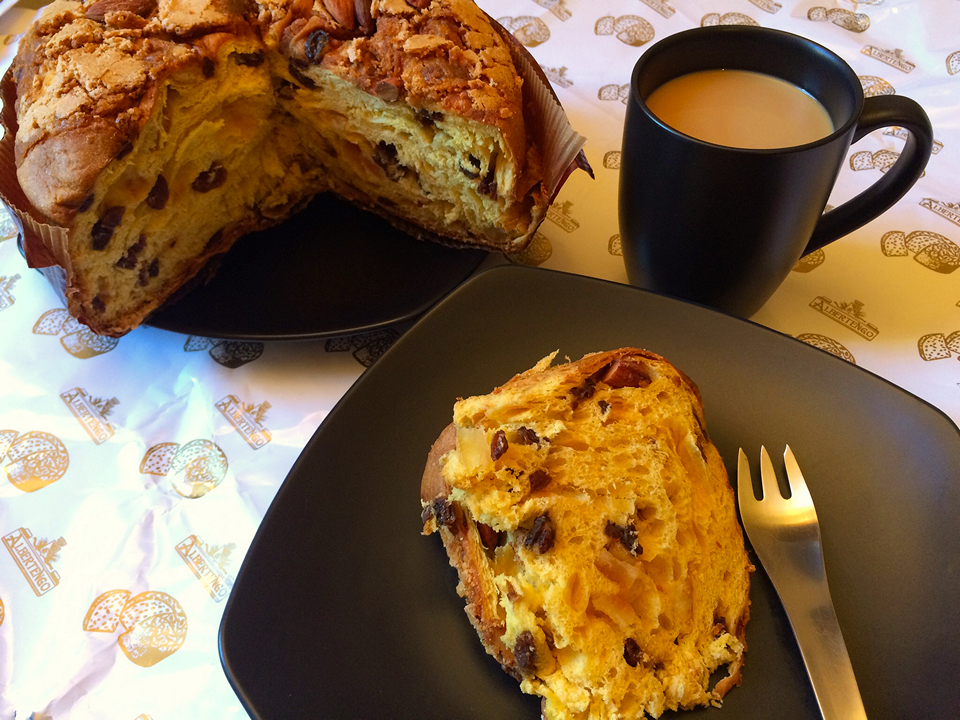 You all know about panettone, right? That Italian (Milanese, specifically) sweet, fruity, fluffy cake that's usually consumed for the holidays (Christmas, specifically) but can be enjoyed year-round by ardent aficionados (me, specifically). And Thanksgiving isn't too soon to buy the first one of the season, amirite? The trick is to determine which brand and style you like the best.
🇮🇹
Over the years I've eaten my way through a considerable assortment of these treats (watch for my story on ethnojunkie.com) and I've found what I consider to be the very best: Albertengo brand Panettone Tradizionale Glassato (traditional glazed) – but they're almost impossible to find in New York. So I wrote to the nice folks at Albertengo in Italy in buoyant English and foundering Italian and they turned me on to the one place in the city that stocks the stuff: Nicola's Specialty Foods at 997 First Avenue in Manhattan.
🇮🇹
So having bought one (for starters 😉), I thought I'd share a photo of today's breakfast: la colazione dei campioni!
Please read my passionate paean to panettone for more information and folklore about this extraordinary contribution to the culinary arts.