Instagram Post 2/19/2018
(Click on any image to view it in high resolution.)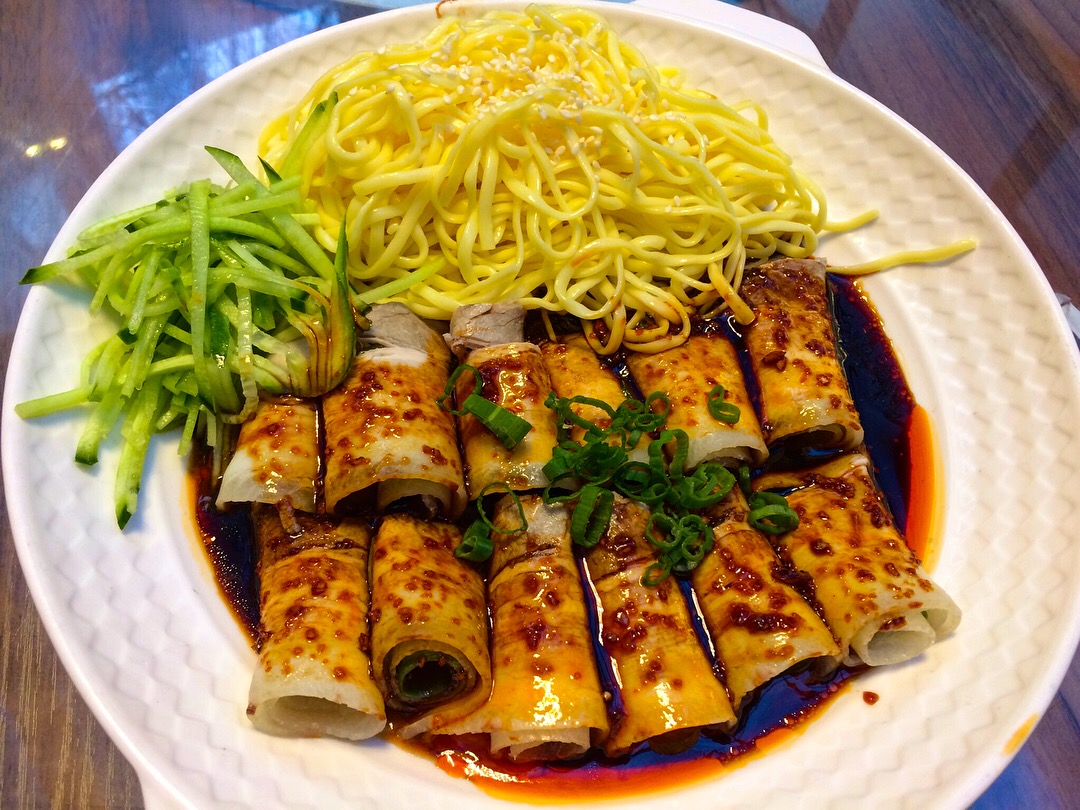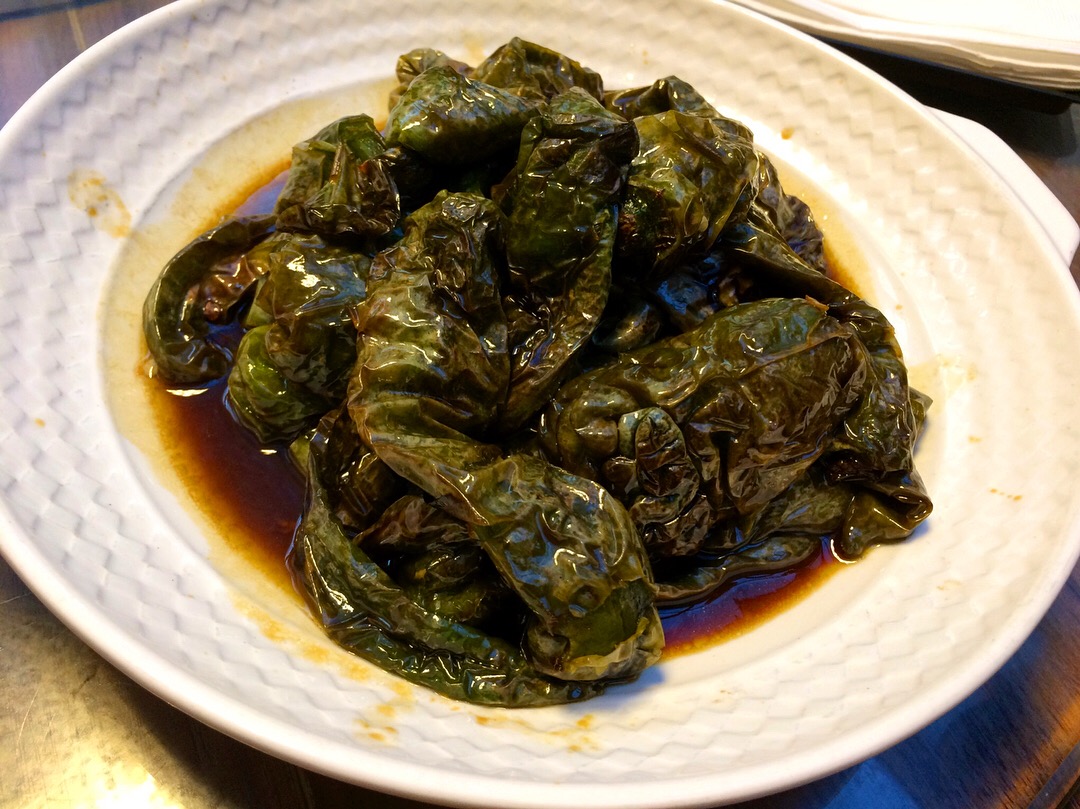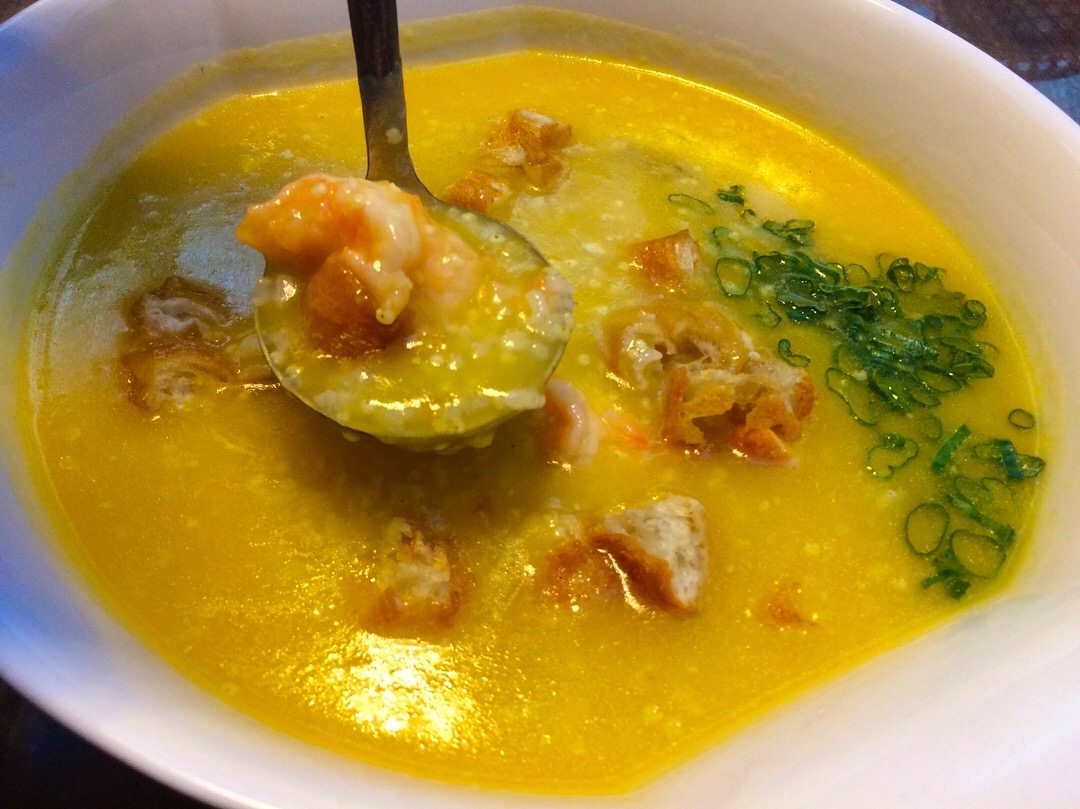 Three more treasures from one of my new favorites, Alley 41 at 136-45 41st Ave, Flushing, one of the new breed of contemporary Sichuan restaurants, and not to be missed. We went with a group of twelve and I'll be assembling another throng in the next few weeks. With a seemingly infinite menu, this is one restaurant I'll never tire of!
Pork Belly in Garlic Sauce was beautifully presented. Rolled up with cucumber, scallion and cold noodles, not to mention the perfect accompanying sauce, they were irresistible.
They may look simple, but the Smoky Wok Tossed Spicy Asian Green Chilies brought a touch of heat and a ton of flavor to what only seemed like a modest dish.
Seafood and Pumpkin Congee. Deceptively light, the unique combination of ingredients – savory seafood, youtiao (Chinese cruller) for a crispy texture, scallion for little punch, and that surprising pumpkin jook made for a delightful combination.
(I'll be posting several sets, so stay tuned!)
Note: Read the complete review here.