Instagram Post 2/20/2018
(Click on any image to view it in high resolution.)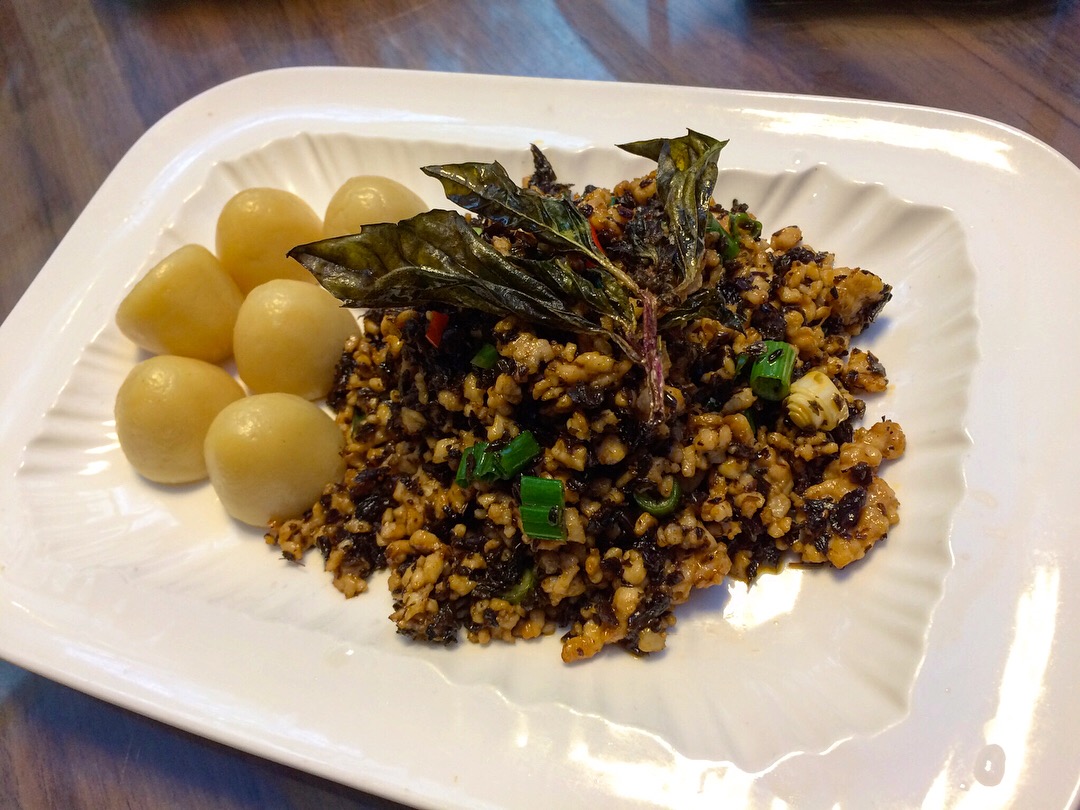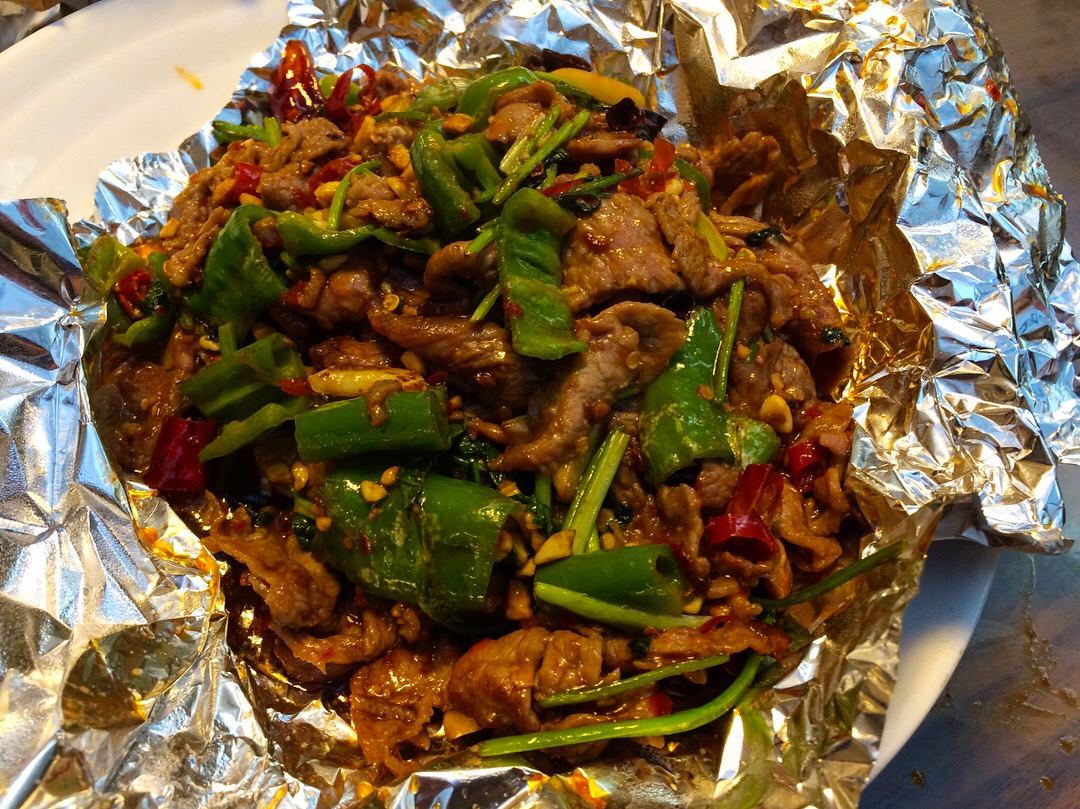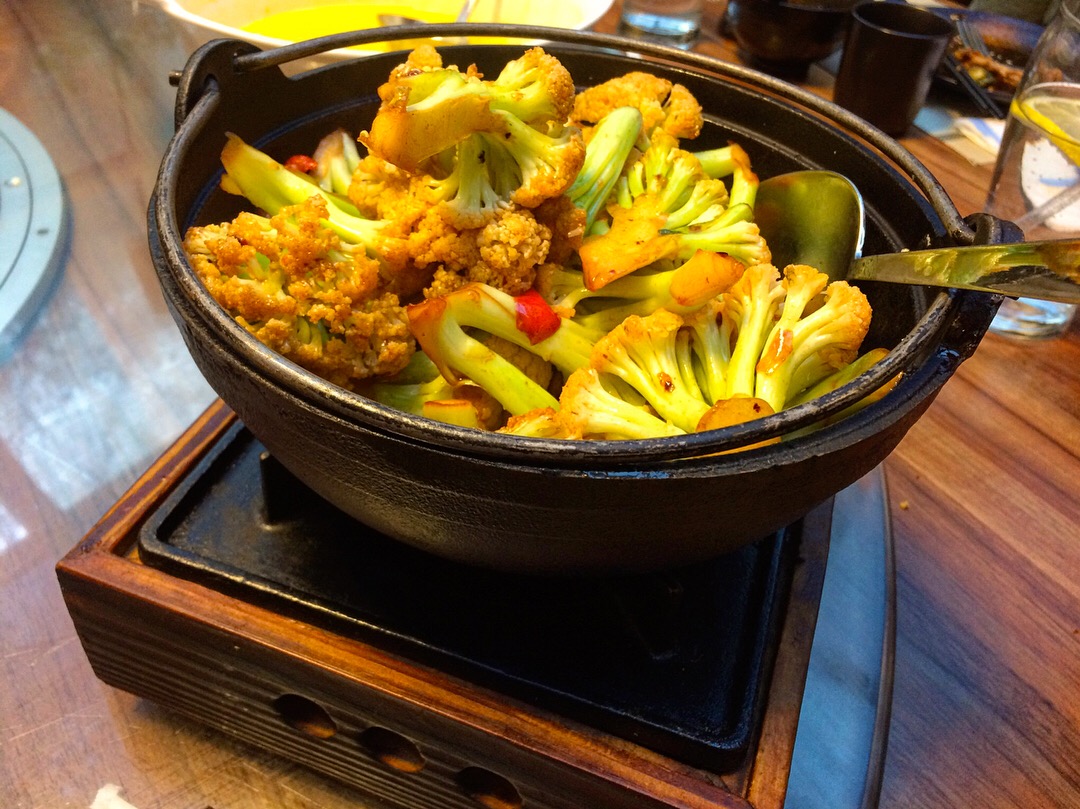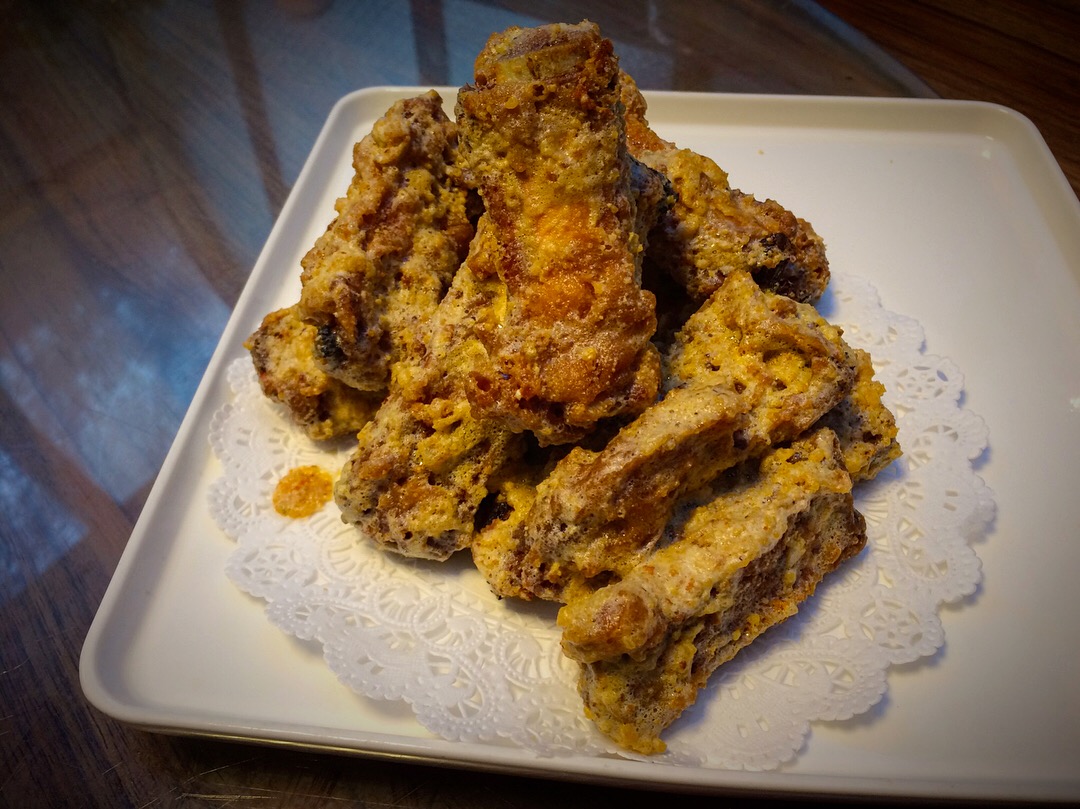 Four more dishes that I couldn't get enough of from one of my new favorites, Alley 41 at 136-45 41st Ave, Flushing, one of the new breed of contemporary Sichuan restaurants, and not to be missed. We went with a group of twelve and I'll be assembling another throng in the next few weeks. With a seemingly infinite menu, this is one restaurant I'll never tire of!
Sautéed Diced Chicken with Basil and Yib Veggie Buns (or so the menu read). I'm guessing they were referring to Yibin, the city in Sichuan province. To me, the little buns looked like mini wotou, hollow, conical, steamed cornbread (and yes, you can buy those in food courts in Flushing). It's a combination I had never tried and when I go back, I'll get more details.
Lamb with Hot Pepper Sauce. Delicious and delicate, I wouldn't have minded a little more heat, but I'm not complaining.
Sautéed Cauliflower with Soy Sauce. A cauldron of cauliflower, folks at the table who cry "more veggies" were more than satisfied. The structure of this Chinese cauliflower is less compact than the dense Northern European version you might be accustomed to and that makes for a more tender texture after cooking and allows it to soak up more sauce.
Spare Ribs with Garlic Seasoning. Ah, but there's so much more to that delicious coating. I believe I heard salted duck egg, but by golly, I'm just going to have to go back and find out for sure!
(More Alley 41 photos to come so stay tuned!)
Note: Read the complete review here.