Instagram Post 3/28/2018
Ever been up for Southeast Asian food but couldn't decide which cuisine would best tickle your tastebuds? Then Wok Wok Southeast Asian Kitchen, 11 Mott Street, Manhattan, has your answer. They cover a lot of territory serving up dishes from Malaysia 🇲🇾, Thailand 🇹🇭, Indonesia 🇮🇩, Vietnam 🇻🇳, Philippines 🇵🇭, India 🇮🇳, Singapore 🇸🇬, and various regions of China 🇨🇳, and perusing their colorful menu is like taking a survey course in popular street food of the region.
Part One…. (Click on any image to view it in high resolution.)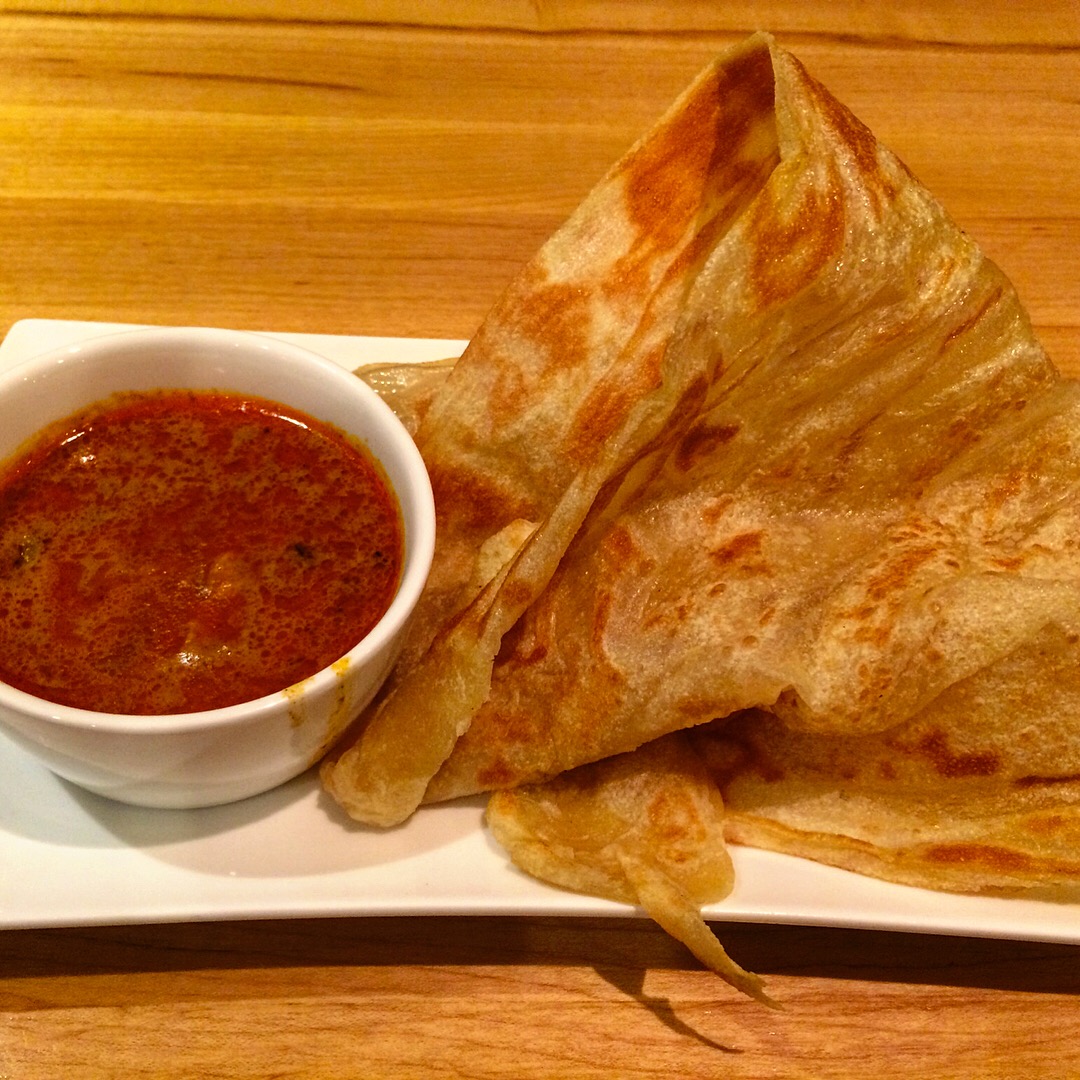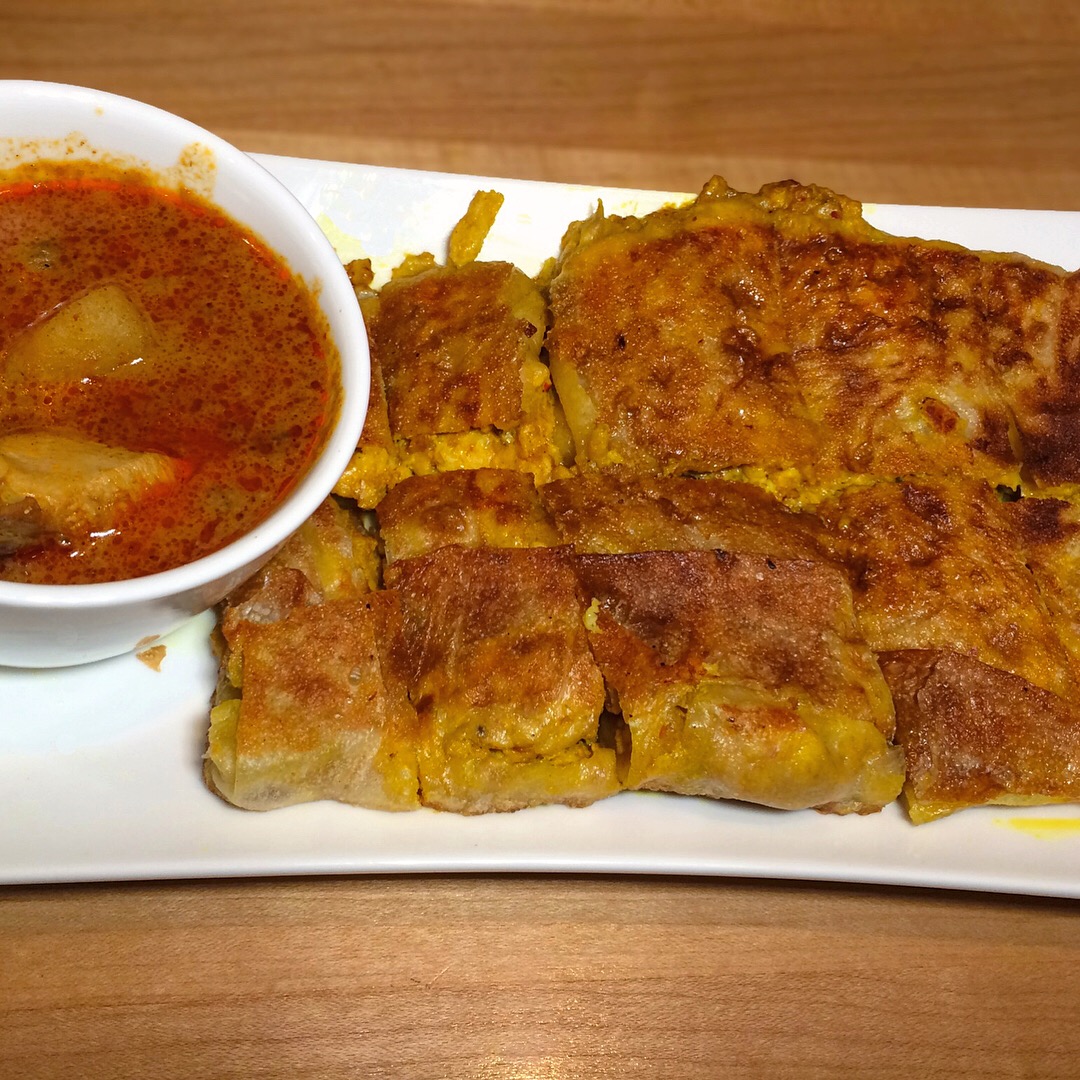 We started with Original Roti, a dish you may know as roti canai, consisting of Indian style flatbread with a chicken and potato curry sauce for dipping. Properly crispy outside and fluffy within, it was the perfect medium for savoring the luscious sauce.
Roti Murtabak, another crepe folded around a spiced chicken and egg mixture also accompanied by the potato chicken curry, had a pleasantly spicy little kick to it. A cut above what we've had elsewhere.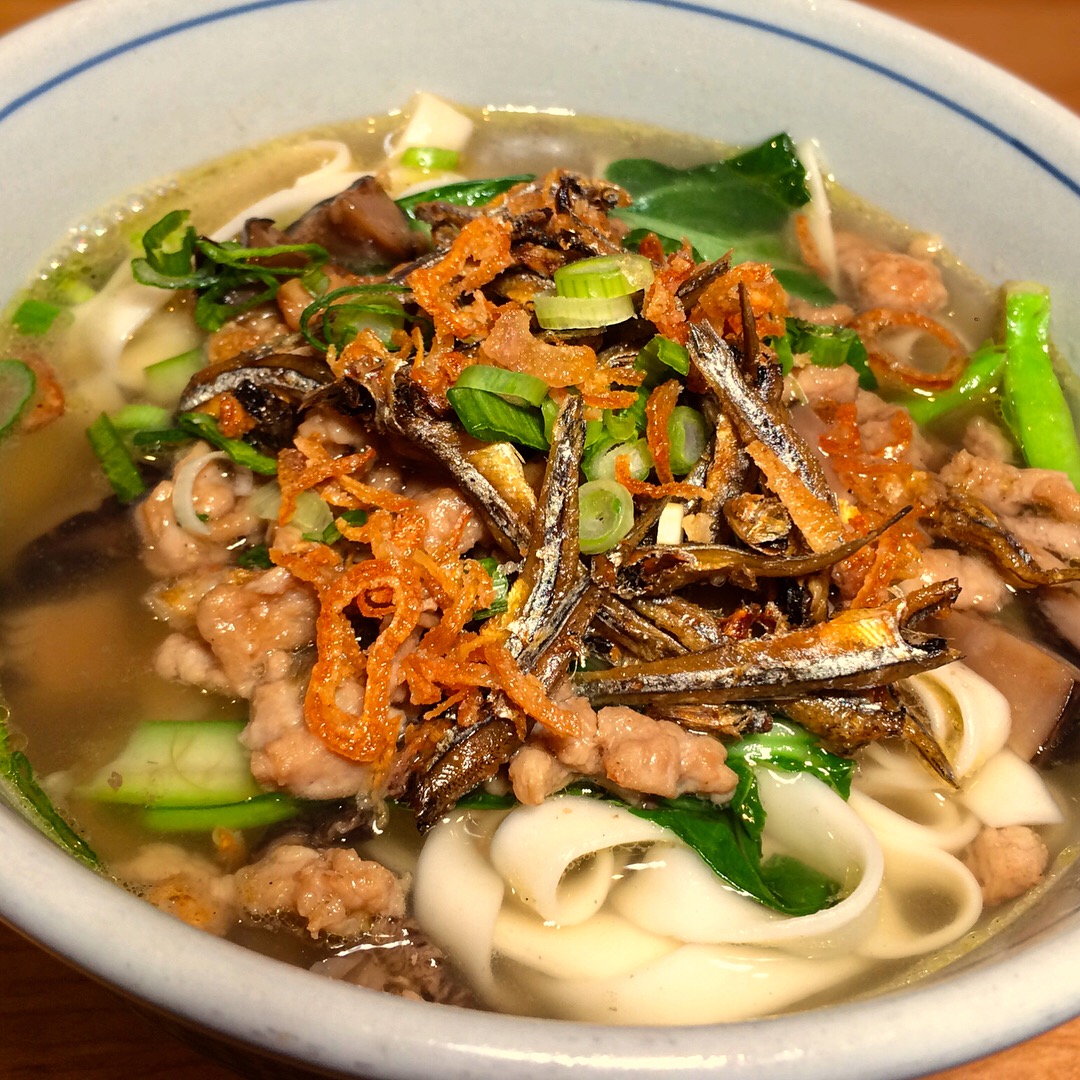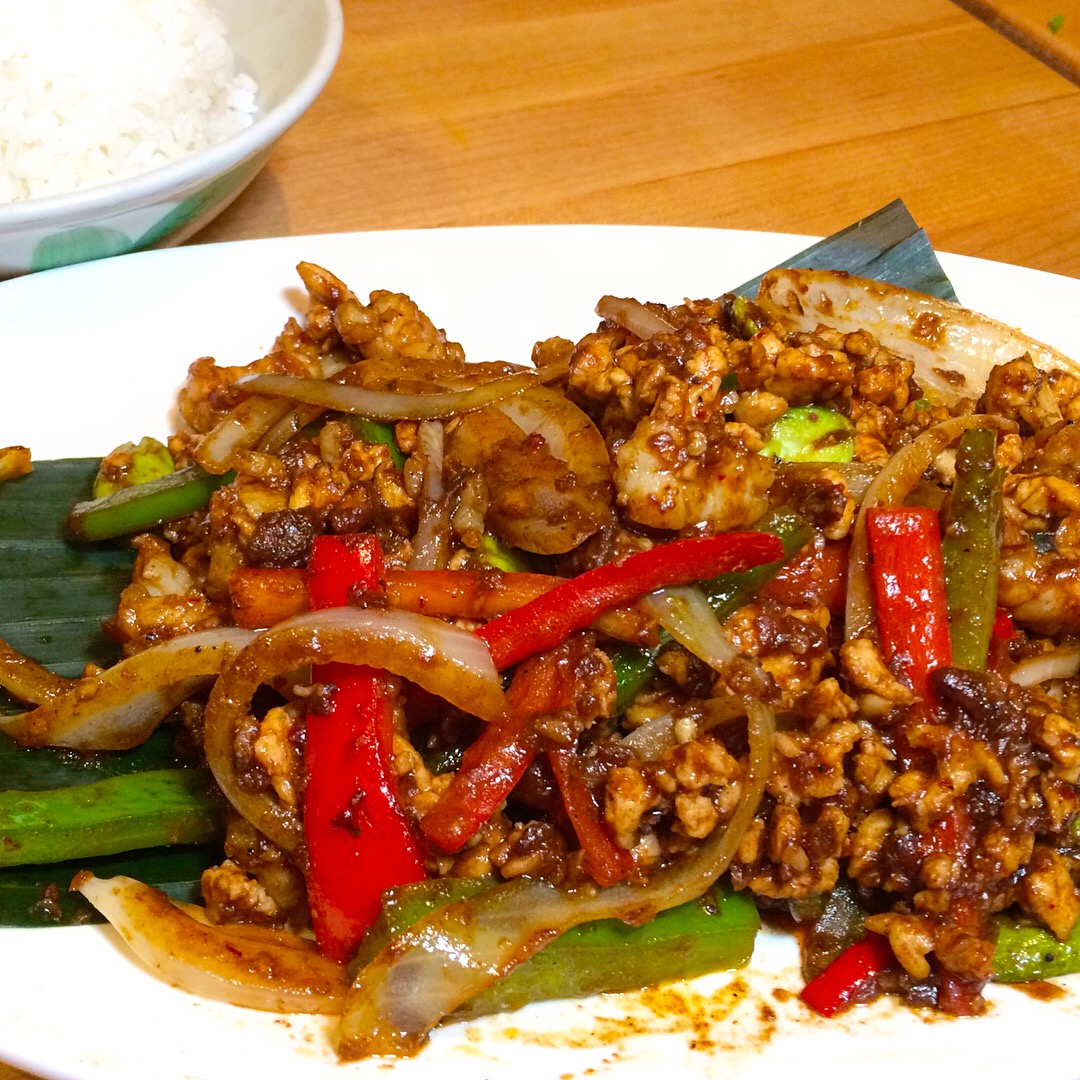 Our soup course was Hakka Mushroom Pan Mee, a study in contrasts. Springy handmade noodles topped with silvery crispy dried anchovies, earthy mushrooms, chewy bits of minced pork, and tender greens in a clear broth that was richer than I anticipated.
Spicy Minced Chicken, Shrimp and Sato. Ground chicken and chunks of shrimp with sato cooked in a belacan based sauce. Sato, also known as petai and sometimes stink bean, is a little bitter, a little smelly perhaps, but quite delicious. Belacan is fermented fish paste; most Southeast Asian cuisines have their own spin on this pungent condiment, and it's particularly characteristic of Malaysian food. Maybe it's an acquired taste, but I think this dish is delicious.
Stay tuned. More to come tomorrow….