Instagram Post 5/19/2018
(Click on any image to view it in high resolution.)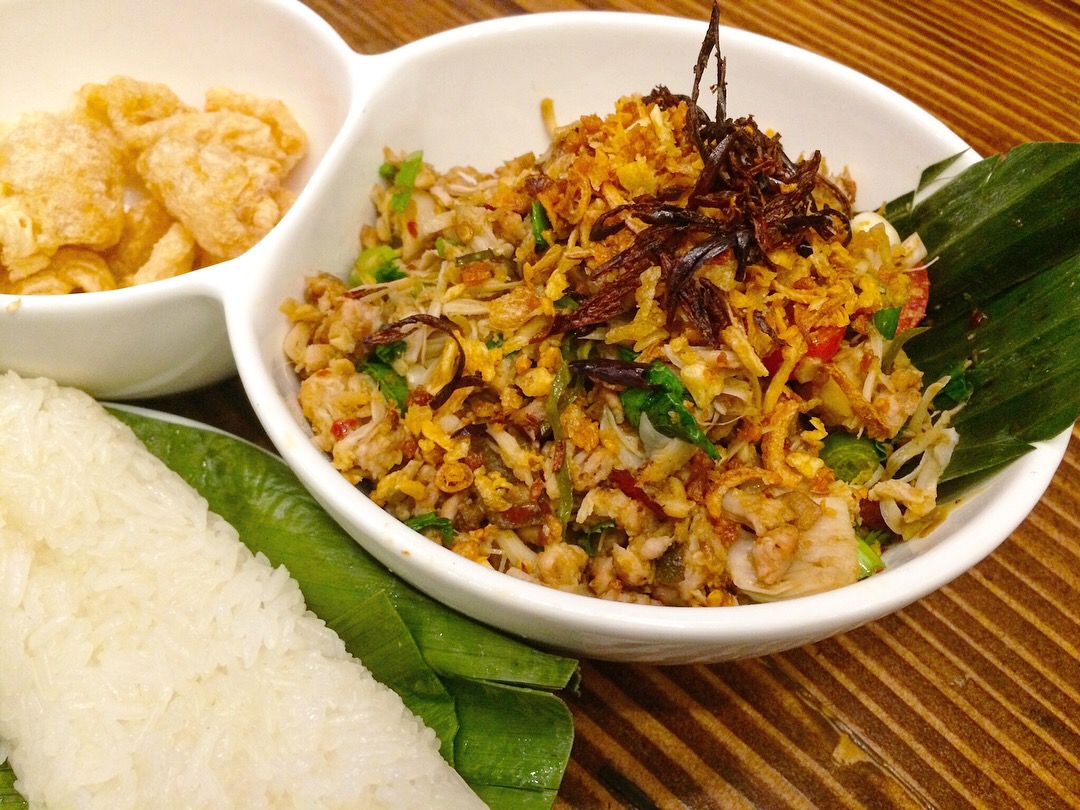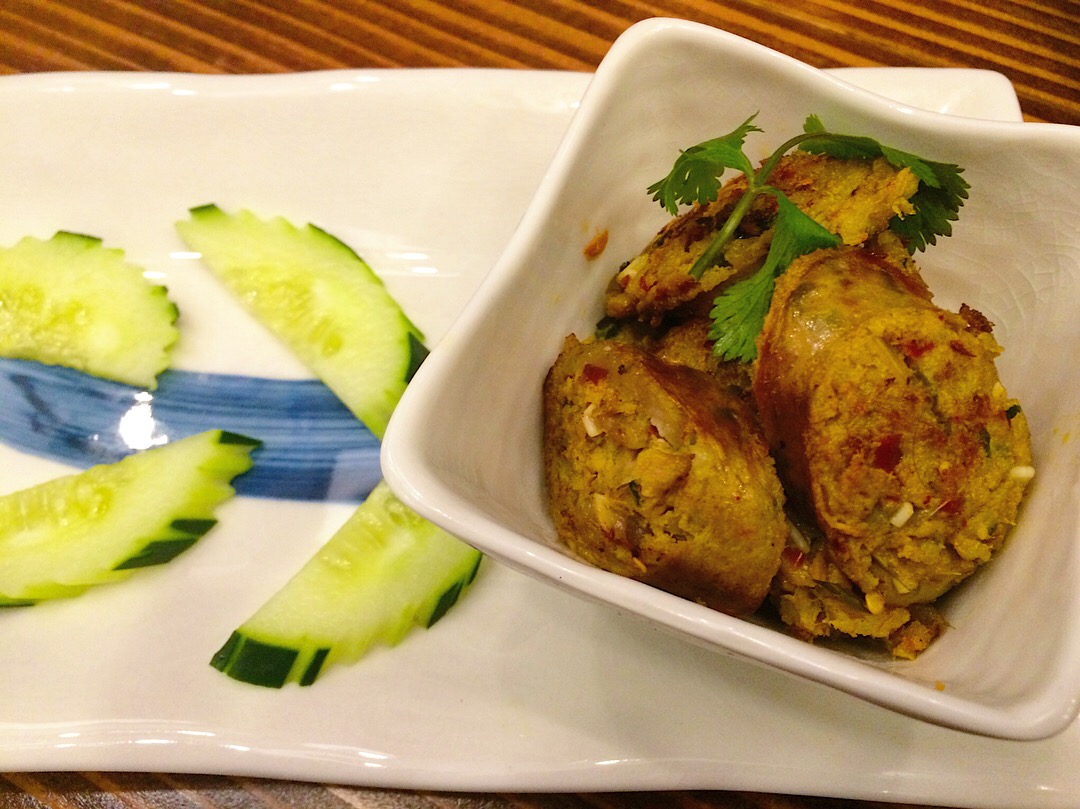 Still more deliciousness from Lamoon, 81-40 Broadway in Elmhurst, Queens, and their unique spin on Northern Thai food.
🇹🇭
1) Tum Kanoon – crafted from shredded green jackfruit, ground pork, homemade shrimp paste, tomato, kaffir lime leaves, cilantro and scallion. Served with sticky rice (always eaten with the fingers in Thailand) and some crispy pork rinds (think chicharrones but Thai) on the side. From the Main Course section of the menu, and another winner!
2) Sai Aua – you might have seen it as Sai Oua – is classic Northern Thai ground pork sausage made with chili paste, kaffir lime leaves, lemongrass, cilantro, and pork ear and served up with contrasting cooling cucumber. My only complaint is that I should have ordered more! A signature dish at Lamoon.