Instagram Post 7/17/2018
(Click on any image to view it in high resolution.)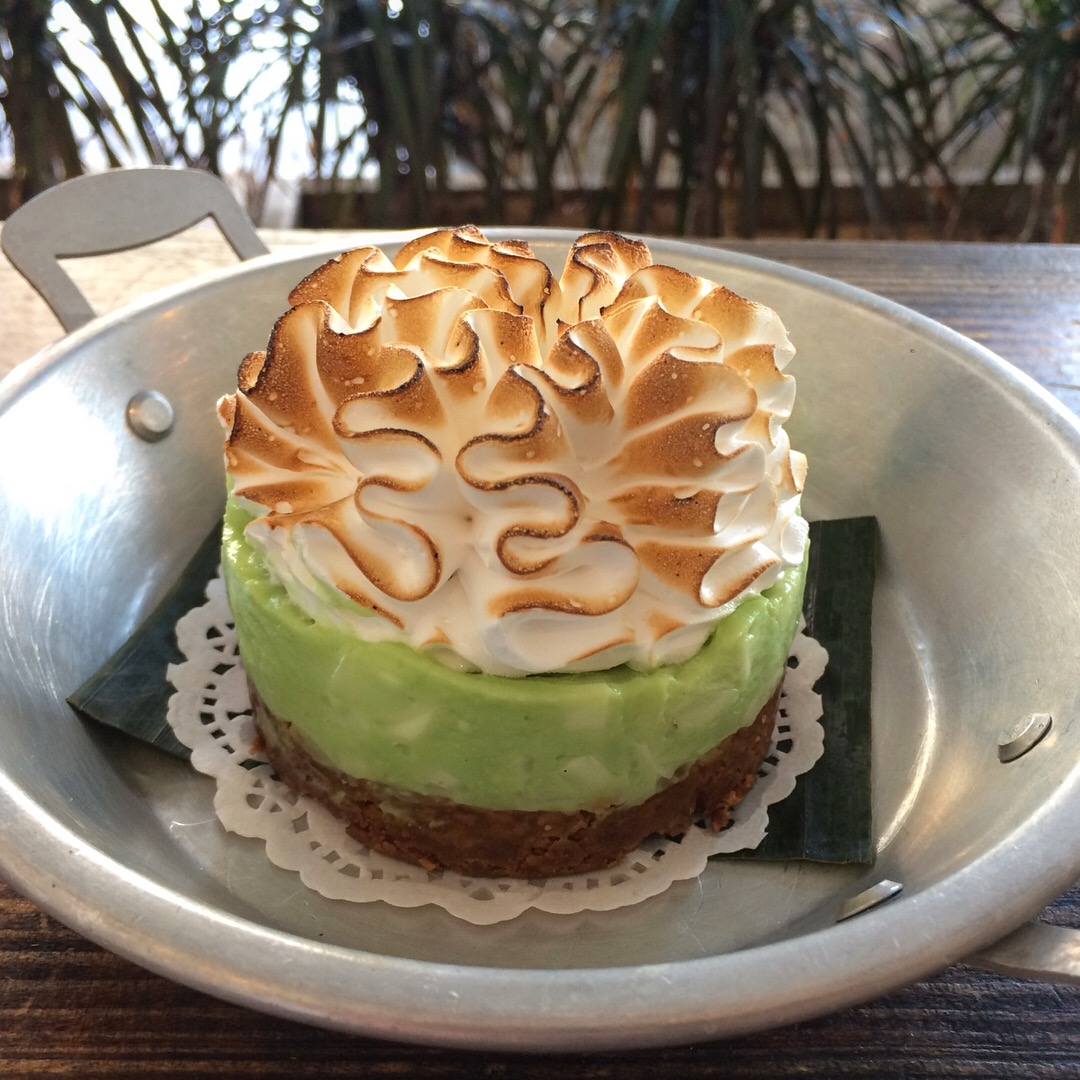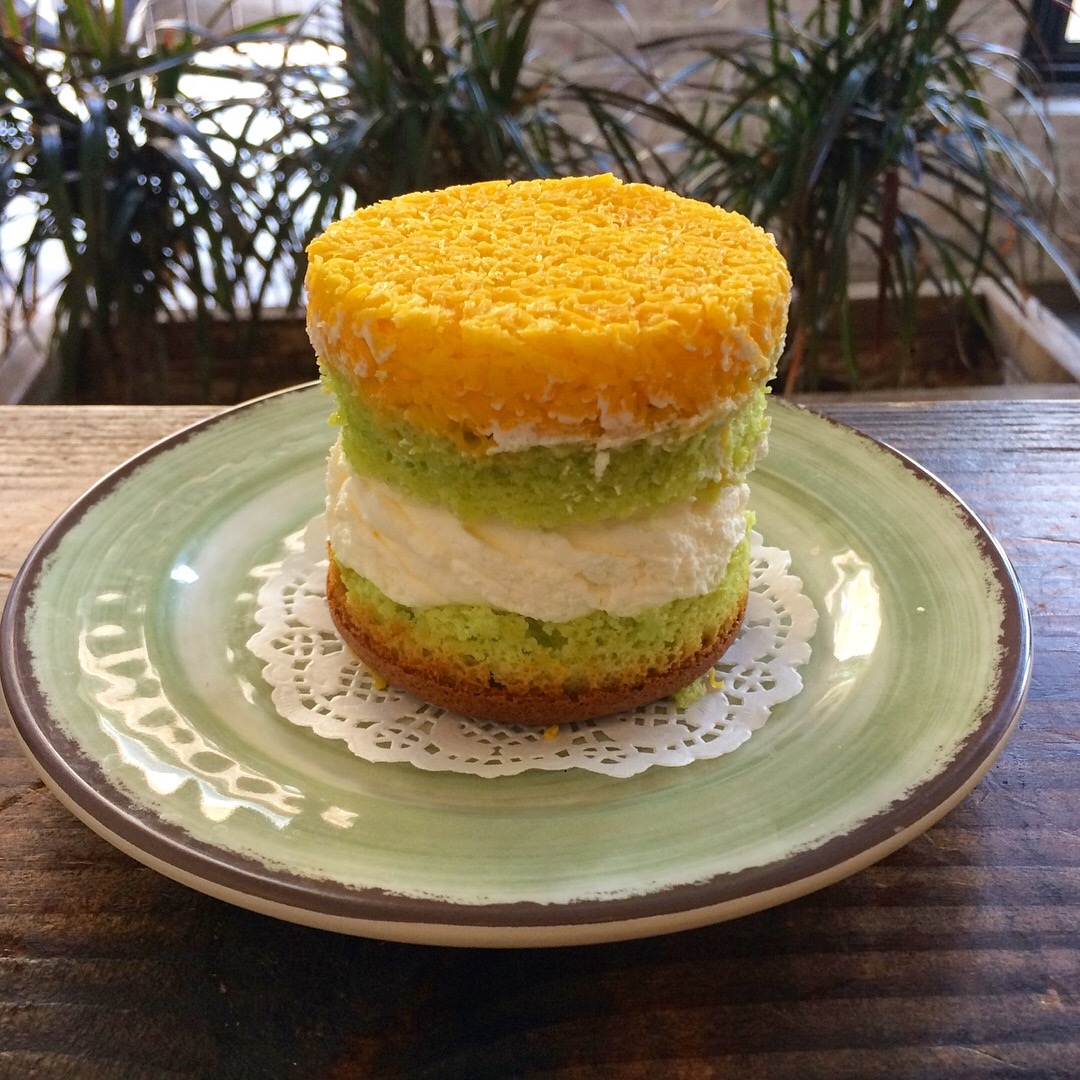 Khao Nom has been the prime destination for Thai desserts since it opened in October 2017. Located at 76-20 Woodside Ave, Elmhurst, just around the corner from its sister Khao Kang the amazing Thai steamtable restaurant, they offer an impressive array of sweets and not-so-sweets that are certain to tempt you, particularly after a fiery Thai meal at either venue.
The Pandan Tart Cake was crowned with merengue and was as delicious as it was beautiful. Incidentally, pandan (screwpine in English and green in color) is one of those magical flavors that has a knack for combining synergistically with other ingredients and is a welcome addition to many Southeast Asian desserts. (For example, pandan and coconut love each other just as chocolate and nuts do.)
Egg Yolk Cake, aka Foy Thong Cake (foy = thread; thong = gold), features the popular sweetened egg yolk strands that figure into many Thai desserts. The tower was anchored with pandan cake and whipped cream.