Instagram Post 8/17/2018
(Click on any image to view it in high resolution.)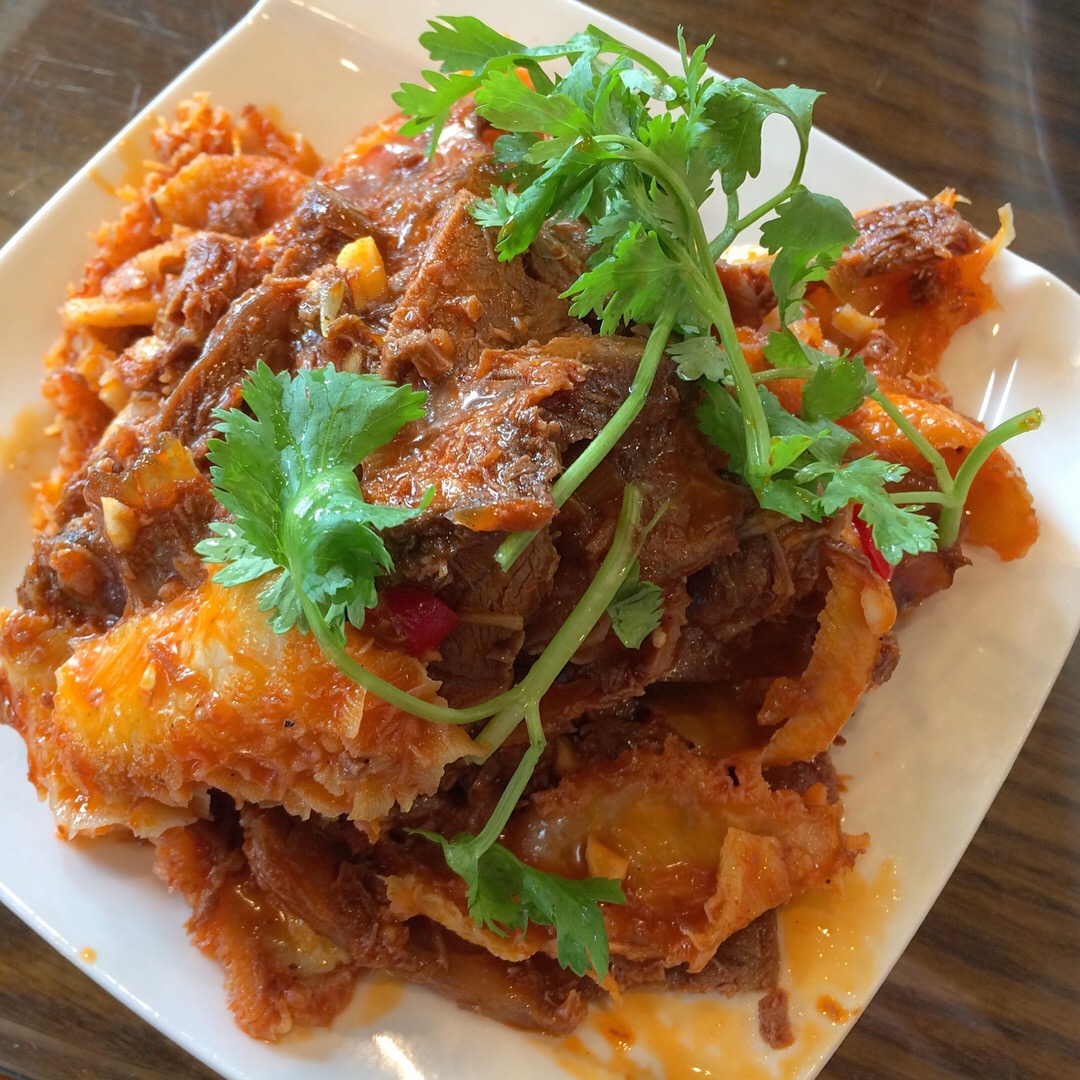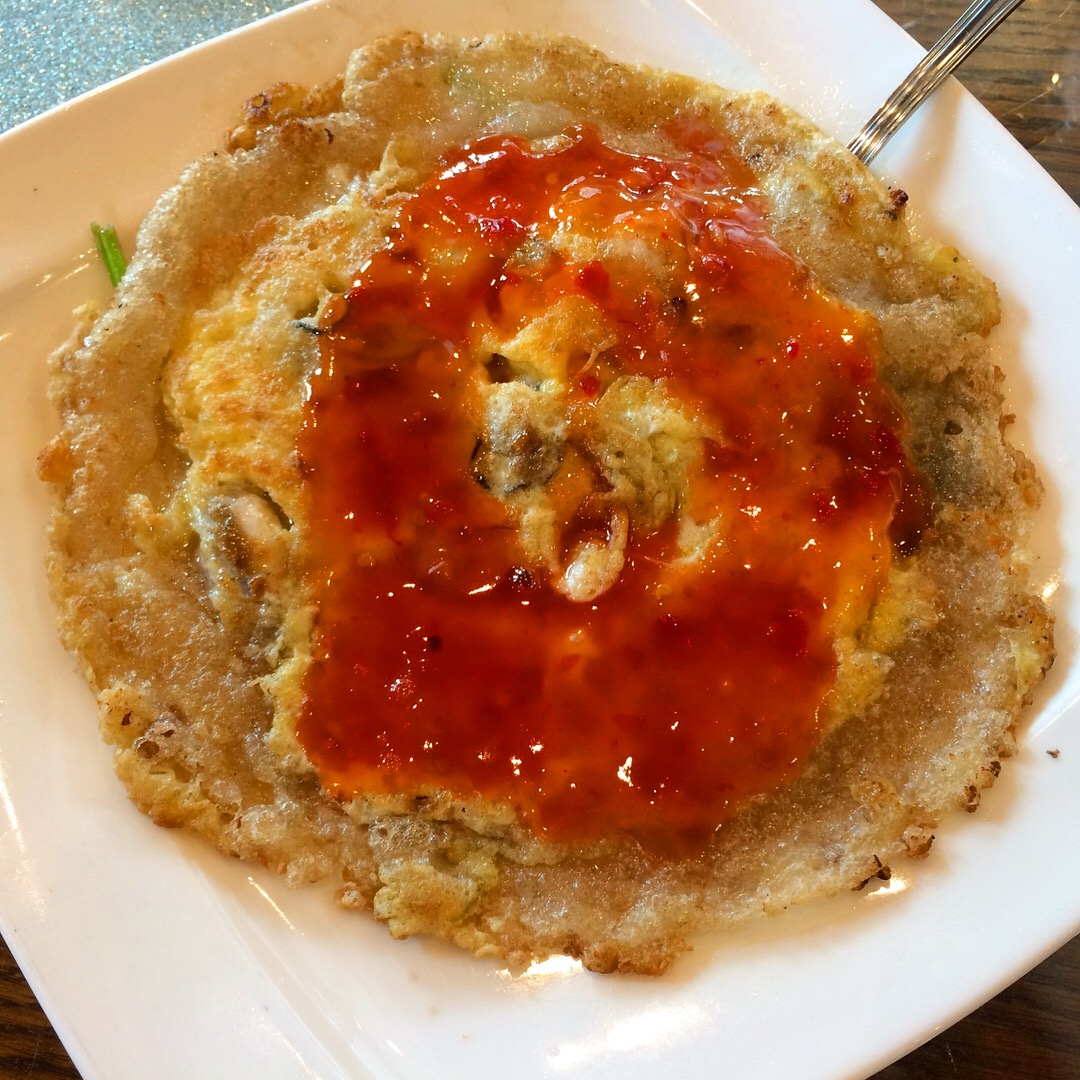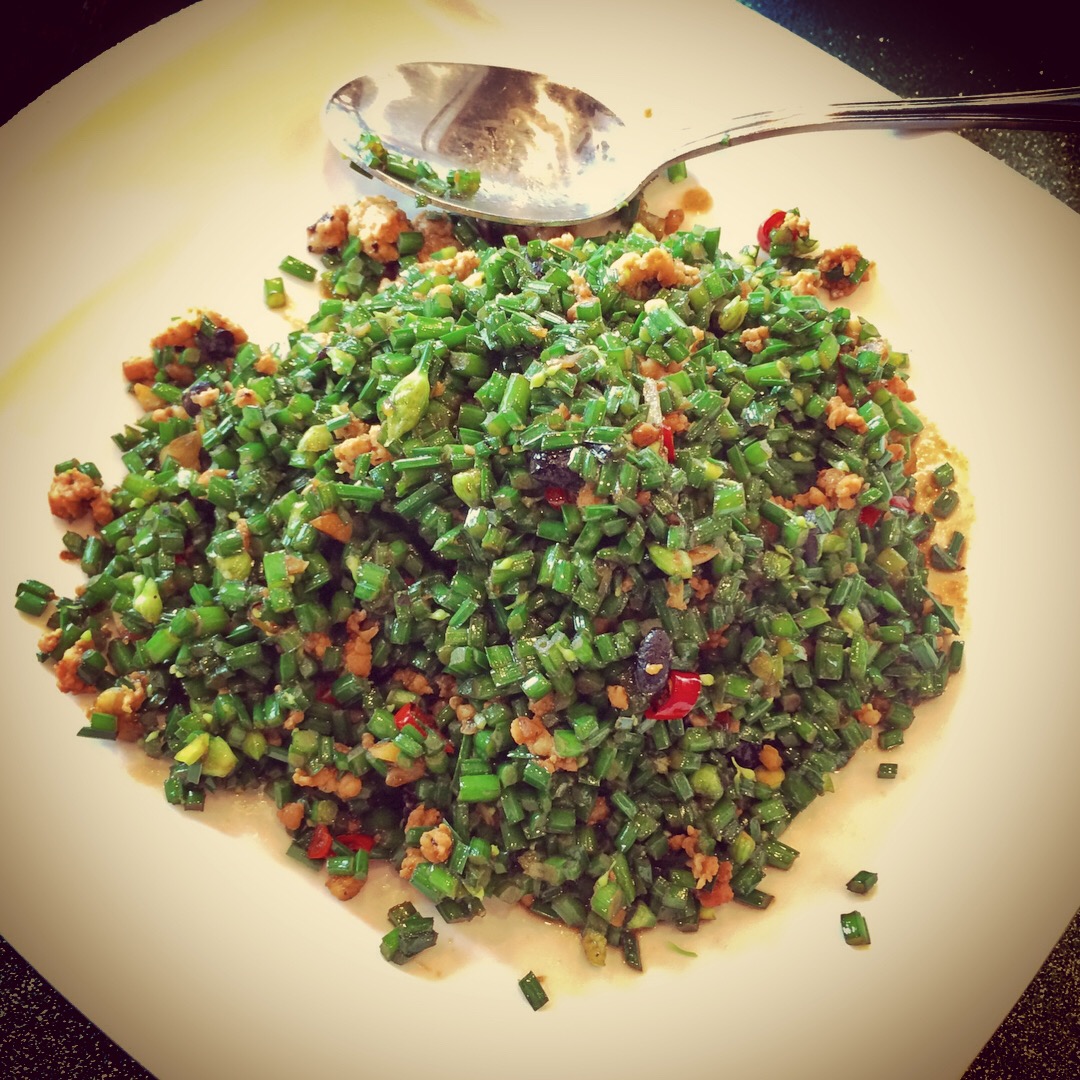 There's another new kid on the block in Elmhurst, Queens: Q Town Asian Cuisine at 82-87 Broadway. They specialize in Taiwanese cuisine, but their extensive menu (some 300 options) tiptoes into mainland cuisines as well. At the outset, I should report that we were a party of 14 with somewhat divergent tastes so our ordering attempted to cater to a cross section of palates. A few dishes we tried, in no special order…
[1] Beef Tripe with Hot Pepper Sauce. I know this dish as fuqi feipian (aka husband and wife lung pieces, although there's really no lung in it). This Sichuan dish consists of spicy beef tripe with one other cut, usually tendon, but this seemed more like beef shin to me. Q Town Asian Cuisine did an excellent version of it.
[2] Oyster Pancake. A classic Taiwanese appetizer.
[3] Fly Heads. Another example of Taiwanese home cooking, this dish calls for garlic chives, bits of pork, and fermented black beans (the ingredient that looks like flies' heads). On the downside, this version would have benefited from a slightly heavier hand with the pork; on the upside, for all the many times I've enjoyed this dish, I've never had a version that was quite this spicy. I don't know about its authenticity, but I certainly liked that aspect of it.
Lots more to come from Q Town Asian Cuisine.