Instagram Post 8/30/2018
(Click on any image to view it in high resolution.)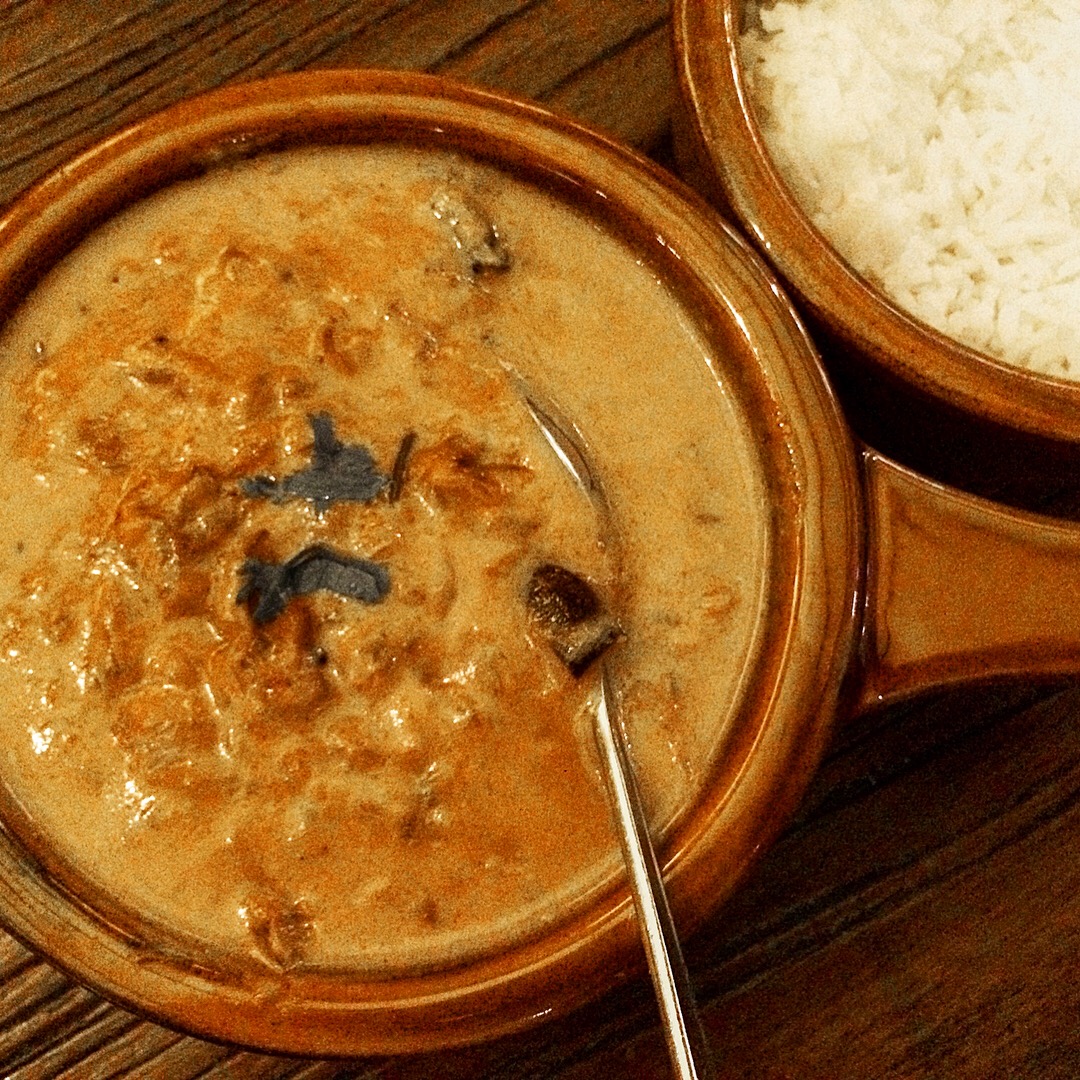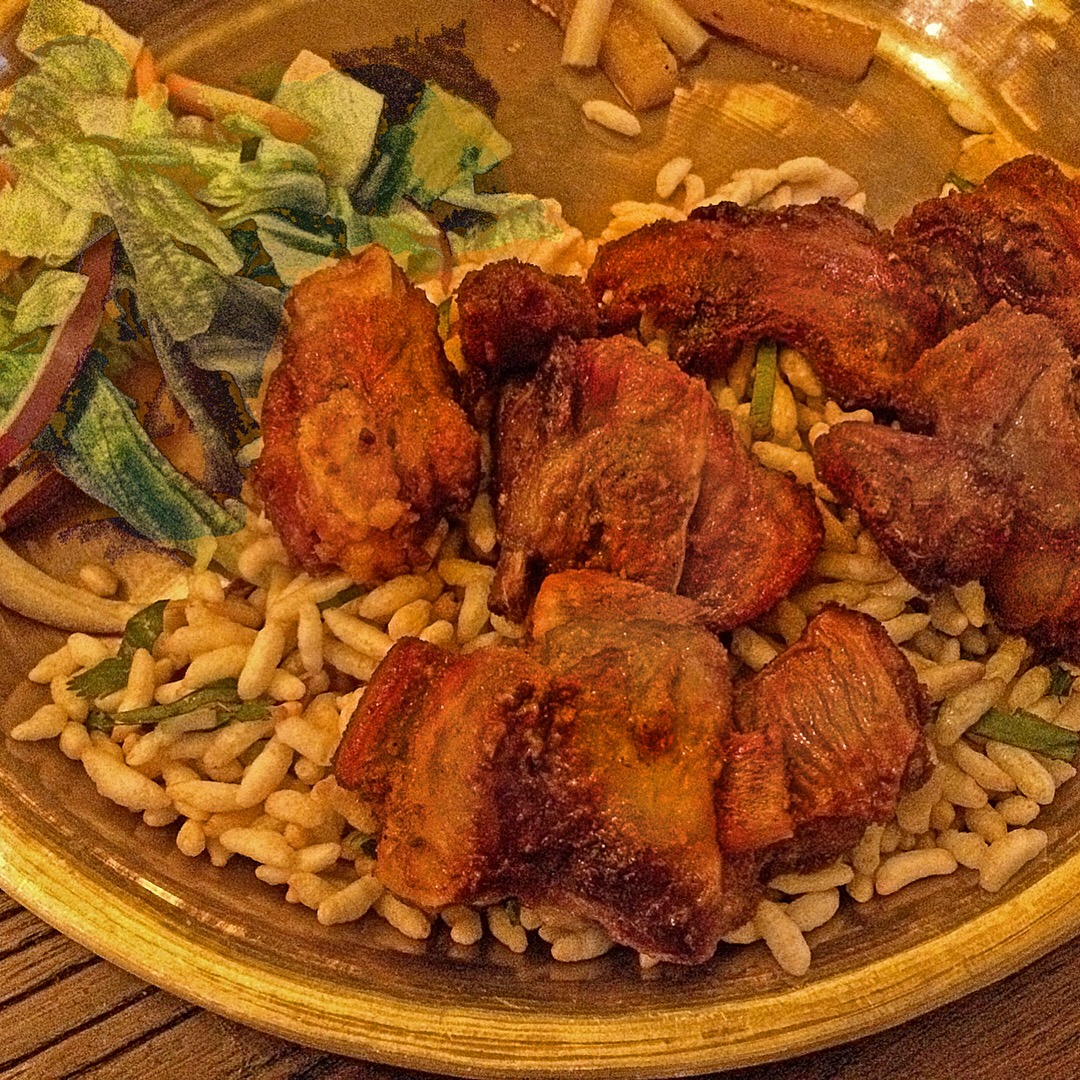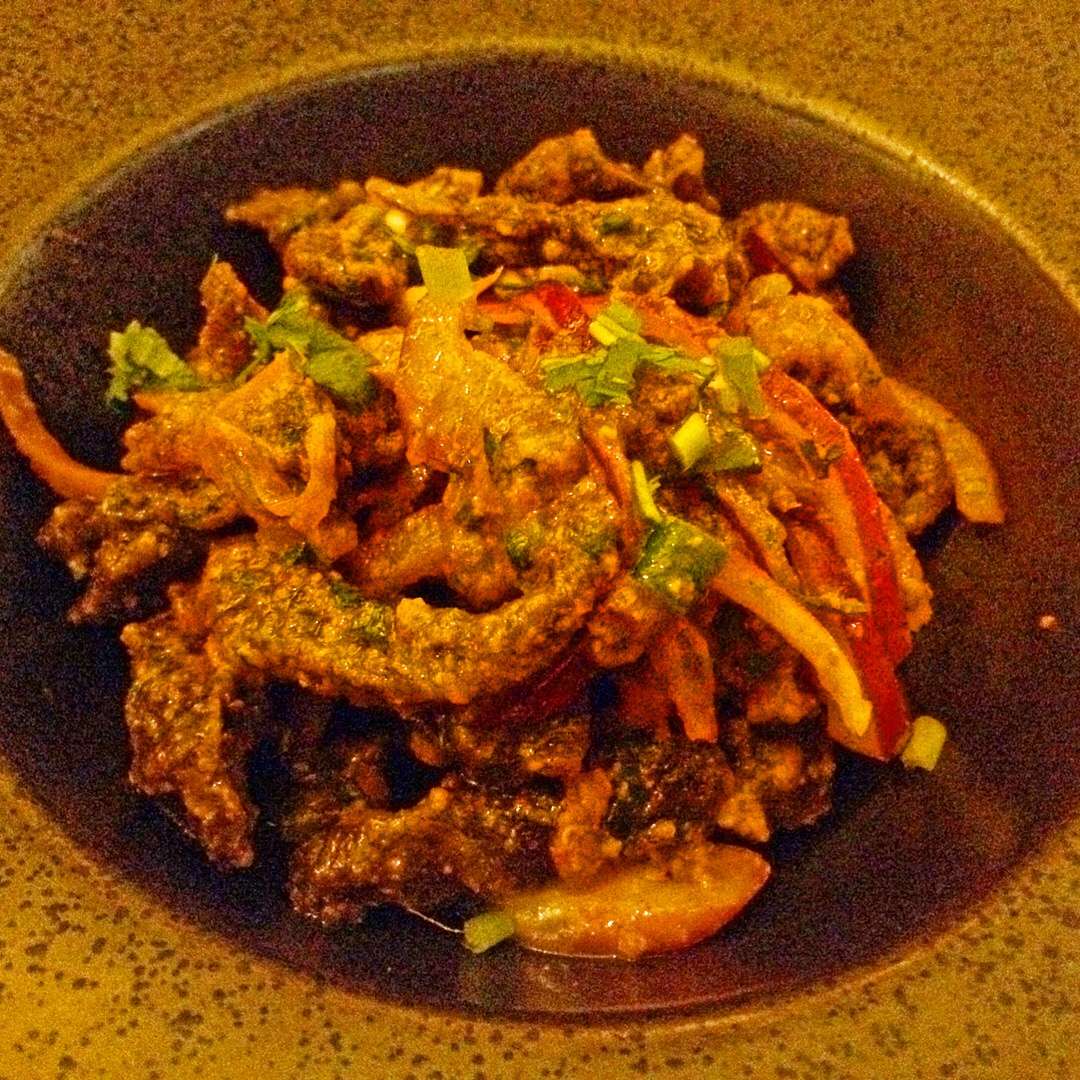 More from our dinner at Bajeko Sekuwa, 43-16 Queens Boulevard in Sunnyside, Queens:
[1] Eggplant Curry. Spicy, deep-fried baby eggplant touched by ginger, garlic, and coriander, bathed in a traditional Madras style sauce – a welcome respite from this otherwise meat-heavy cuisine.
[2] Hyakula Sekuwa. Sekuwa, from which the restaurant takes its name, refers to marinated, grilled cubes of meat, in this case hyakula (mutton); puffed rice on the side. Tasty.
[3] Sukuti Sandheko. Sukuti is Nepal's answer to jerky: dried, highly seasoned strips of meat; sandheko refers to the spice blend that permeates it. It's a delicious snack, but the texture may be a challenge for some: imagine the driest, hardest jerky you've ever encountered, almost like chewing on softened bones, but not quite. Personally, I loved it.
Stay tuned; still more to come from Bajeko Sekuwa….