Instagram Post 8/31/2018
(Click on any image to view it in high resolution.)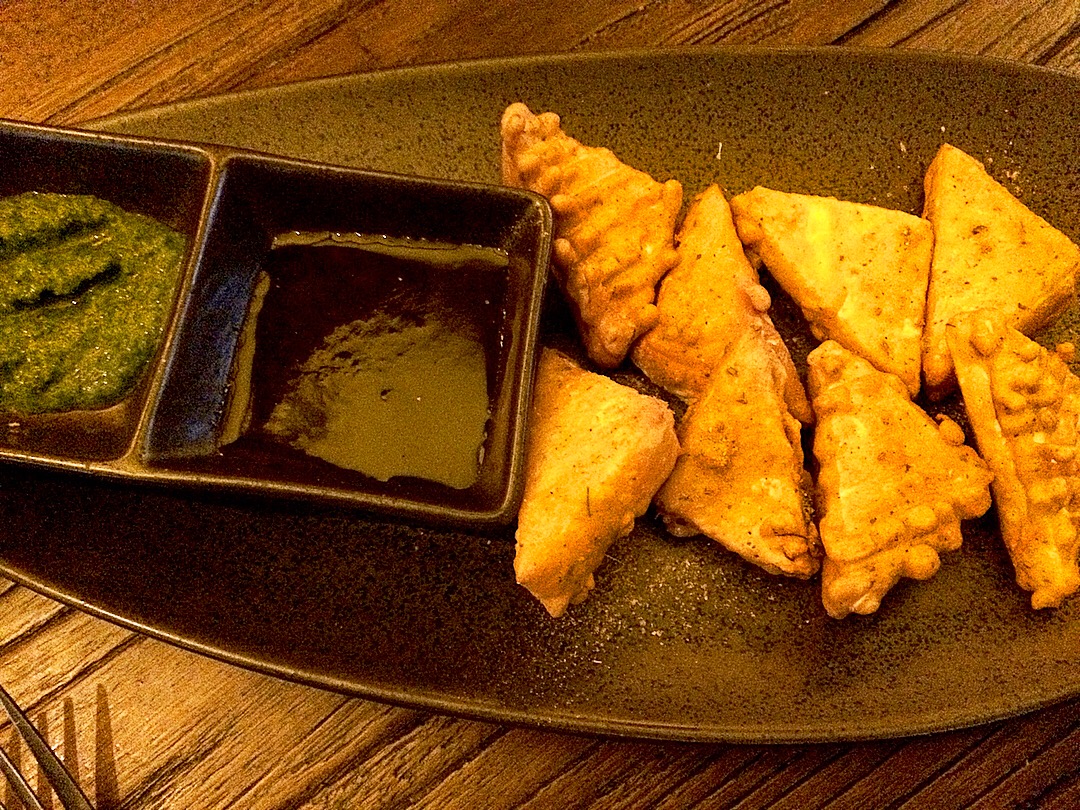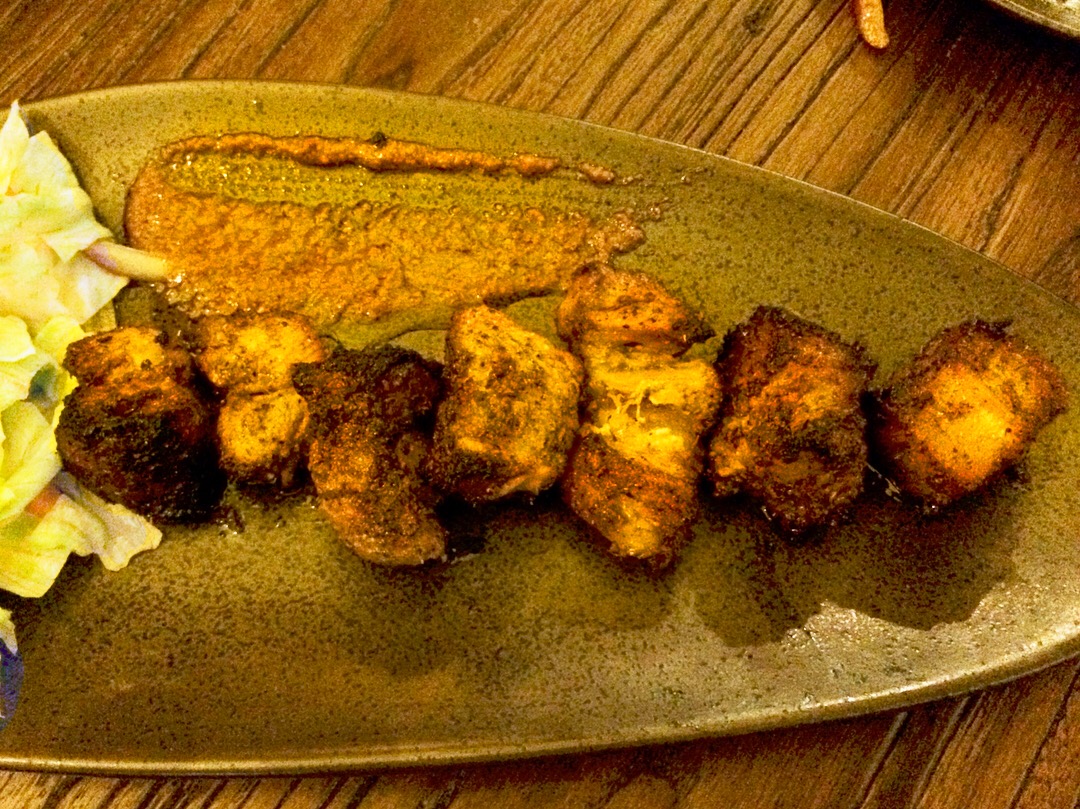 One more from our Nepalese dinner at Bajeko Sekuwa, 43-16 Queens Boulevard in Sunnyside, Queens:
[1] Paneer Pakoda. Paneer is a fresh (unaged) cheese that doesn't melt when subjected to high heat. Battered and deep fried for a delicious crispy coating, it was accompanied by two chutneys, cilantro and tamarind.
[2] Chicken Chhoila (you might see chhwela, choila or other spellings). Chhoila is a dish of heavily seasoned grilled meat, in this case chicken marinated in soy sauce with onion, tomato, bell pepper, garlic and hot sauce. Flattened dried rice flakes on the side.
[3] Sekuwa Bandel. Chunks of marinated, grilled, wild boar. Good stuff!