There's a new ethnojunket scheduled for Saturday, September 15, 2018 in which we'll sample the delights of Russian and Former Soviet Union cuisine along Brighton Beach Avenue in Brooklyn's Little Odessa. The cost is $70 per person (cash only, please) and includes a veritable cornucopia of food so bring your appetite! You won't leave hungry, and you will leave happy! Here's an example from our last tour.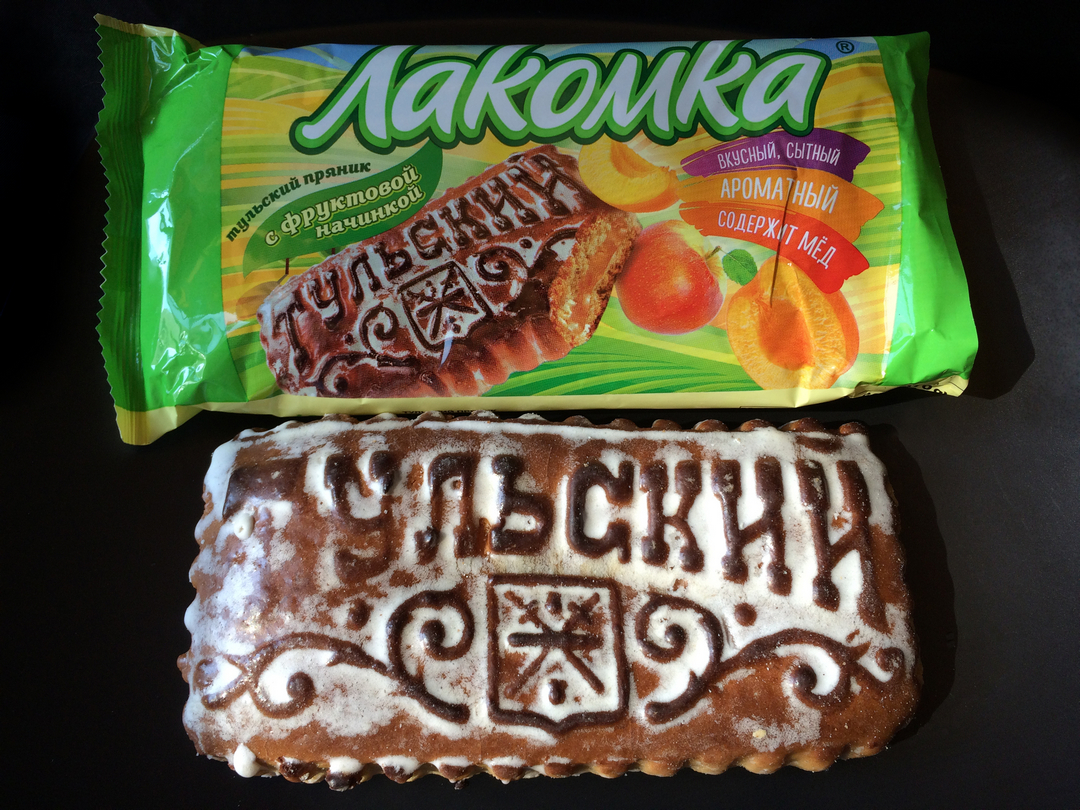 Tula Pryaniki (тульский пряник) are sweet honey cakes characterized by a raised imprint on top – in this case тульский identifying Tula, the city in Russia from which they hail, and its coat of arms – covered with a sugary glaze to bring out the image. I'll let the packaging speak for itself:
лакомка – the brand name, "Gourmet"
с фруктовой начинкой – "with fruit filling", in this case apple and apricot
вкусный, сытный – "delicious, satisfying"
ароматный – "flavorful"
содержит мёд – "contains honey"
What more can I say? For more information and to sign up for Saturday's ethnojunket, send me a note in the "Leave a Reply" section below (or write to me directly at rich[at]ethnojunkie[dot]com).
(And remember, subscribing to ethnojunkie.com to receive updates about the latest posts and upcoming tours is a piece of cake. Or easy as pie, perhaps. Just use the Subscribe button on any page!)