Instagram Post 10/16/2018
(Click on any image to view it in high resolution.)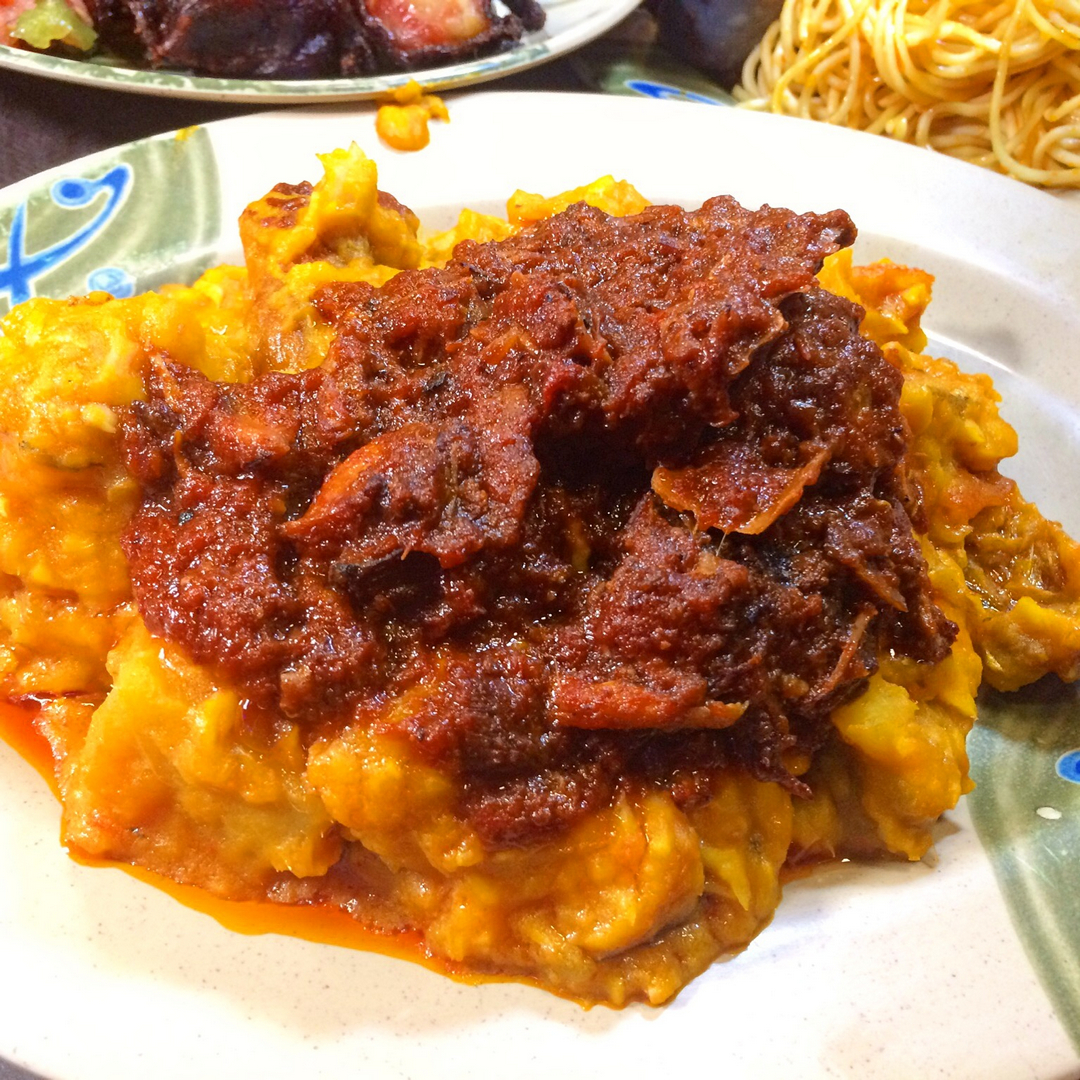 One more photo from another amazing dinner at Accra Restaurant, 2065 Adam Clayton Powell Jr Blvd in Harlem. The last time we went, Ayesha, the owner, told me that this dish was new on the menu and recommended that we try it. I am so glad we did!
Yam Porridge (aka asaro). Not what some customarily think of as porridge, and not the kind of yams some think of as Thanksgiving fare (those are actually sweet potatoes), these yams are seasoned and cooked down so there is a little mashed yam "soup" and some larger tender chunks. Topped with a sauce made from smoked turkey, onion, and tomato in red palm oil, it was another winner. If this isn't comfort food, I don't know what is!
PS: Get some of their amazing homemade ginger beer when you go! Non-carbonated, non-alcoholic, unique and delicious.