Instagram Post 10/28/2018
(Click on any image to view it in high resolution.)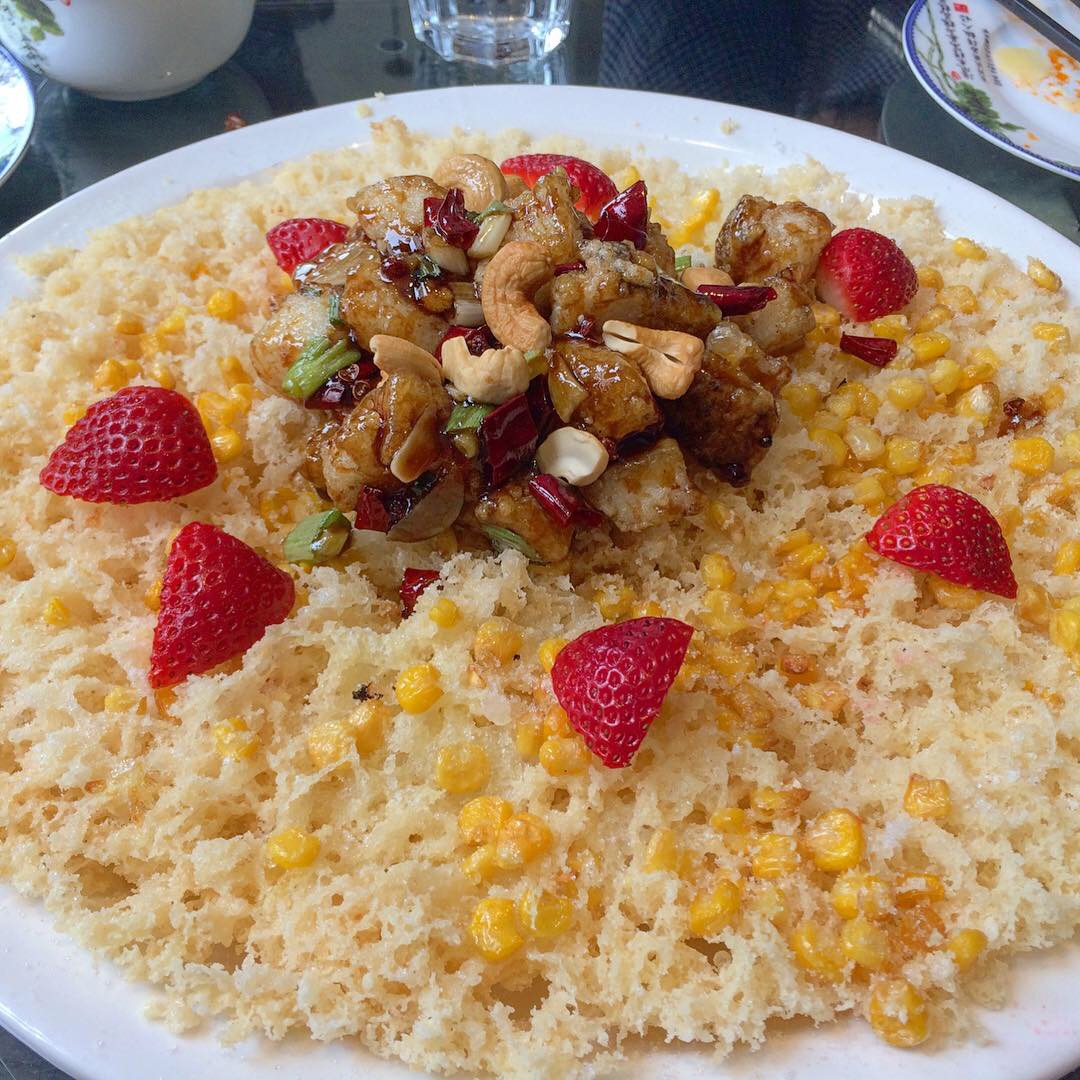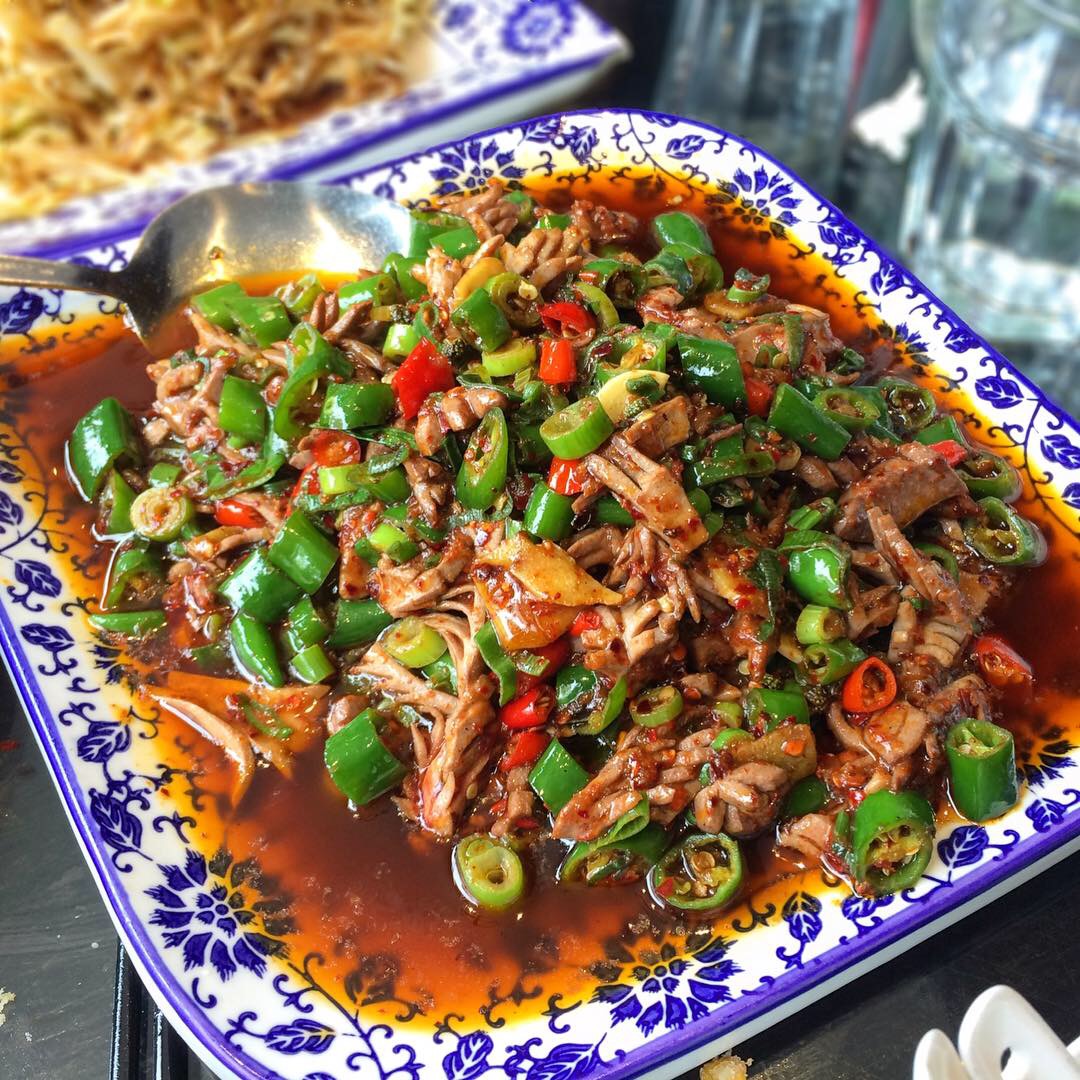 More from the Nouveau Sichuan kitchen of Daxi, 136-20 Roosevelt Ave on the second floor of Flushing's New World Mall where creativity reigns supreme.
[1] From the unique and novel side of the kitchen, this is Crispy Mandarin Fish. I'm told that its addictive crunchy pillow is made from deep fried ground dried corn. The sweet fish with cashews (and, um, strawberries?) was delicious, the crumbly cushion a perfect foil for the tender meat. My only wish would be for there to have been a higher fish to crunch ratio.
[2] And from the classic side, Sautéed Kidney with Green Pepper (and red peppers too!) just the way it should be: tender and flavorful with a little kick.
More to come from Daxi Sichuan….