Instagram Post 10/29/2018
(Click on any image to view it in high resolution.)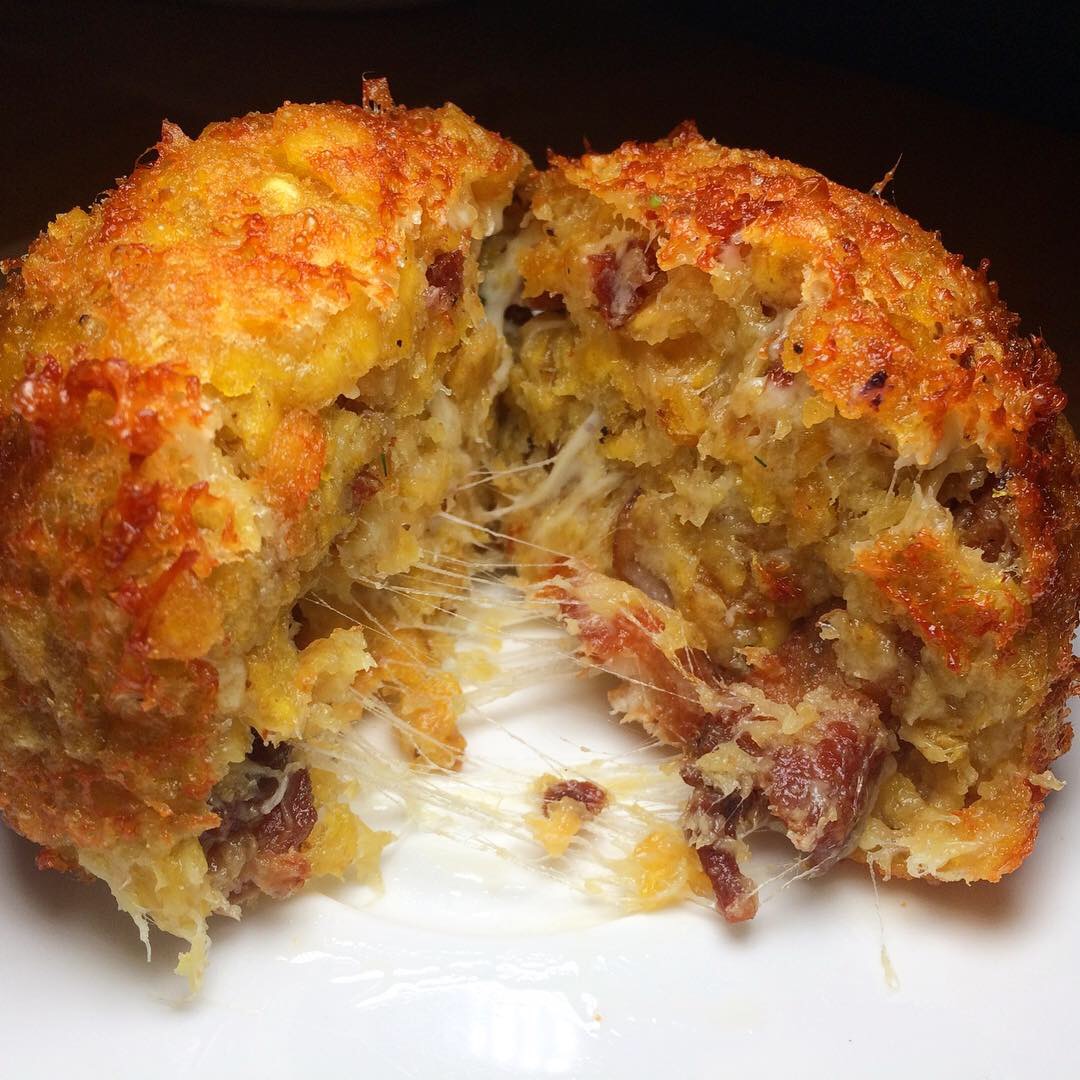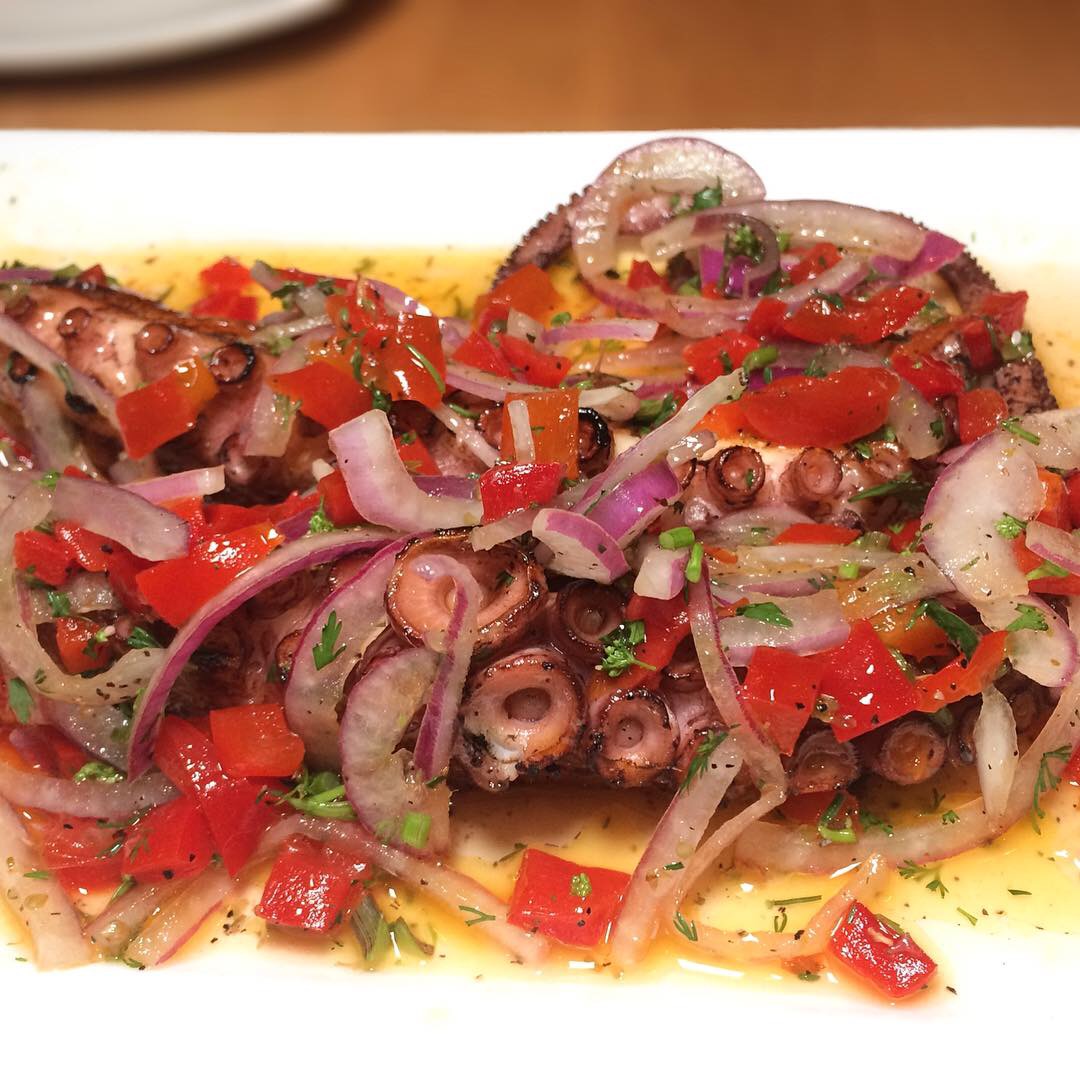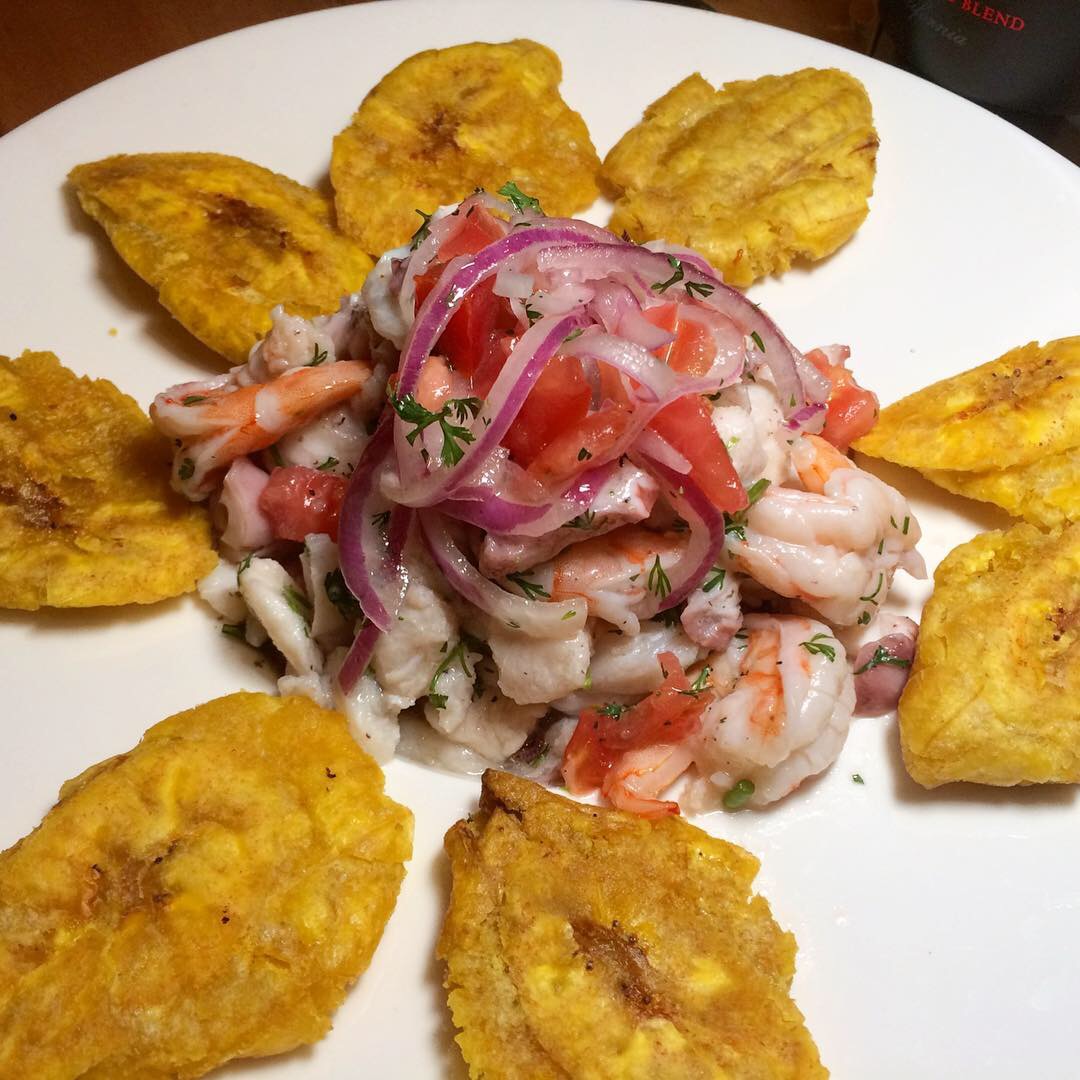 A celebration for my friend Nigel Sielegar honoring the anniversary of the inauguration of his firm, Corse Design Factory, brought us to Rincón Melania, 35-19 Queens Blvd in Sunnyside. This is one of those restaurants where everything I tasted was so good, without exception, that it's essential that I return before long. Three starters we enjoyed:
[1] From the Appetizers section of the menu, Bolón Mixto de Queso y Chicharrón. Classic Ecuadorian cuisine crafted from green plantains, cheese and chicharrones. One picture is worth a thousand words.
[2] Pulpo a la Parilla – I'm a sucker for grilled octopus and they prepare it perfectly here. Is it a coincidence that Corse's logo is an octopus?
[3] And from the Ceviches division, Mariscos Mixto – mixed seafood cocktail with shrimp and fish, tostones encompassing the catch. Some Ecuadorians may tell you that they have they market cornered on ceviche; if this is any example, no puedo discutir con eso.
More to come from Rincón Melania….