Instagram Post 11/4/2018
(Click on any image to view it in high resolution.)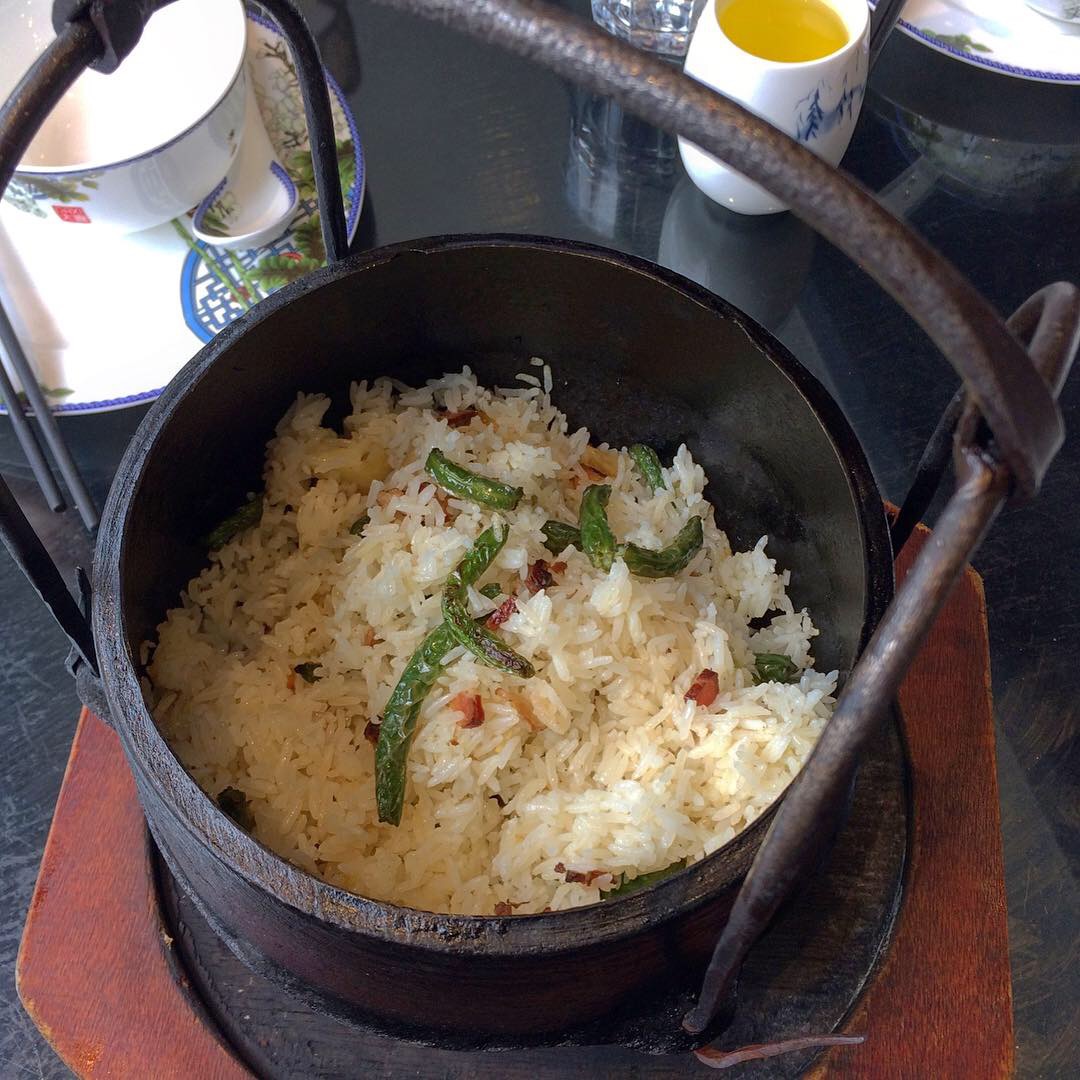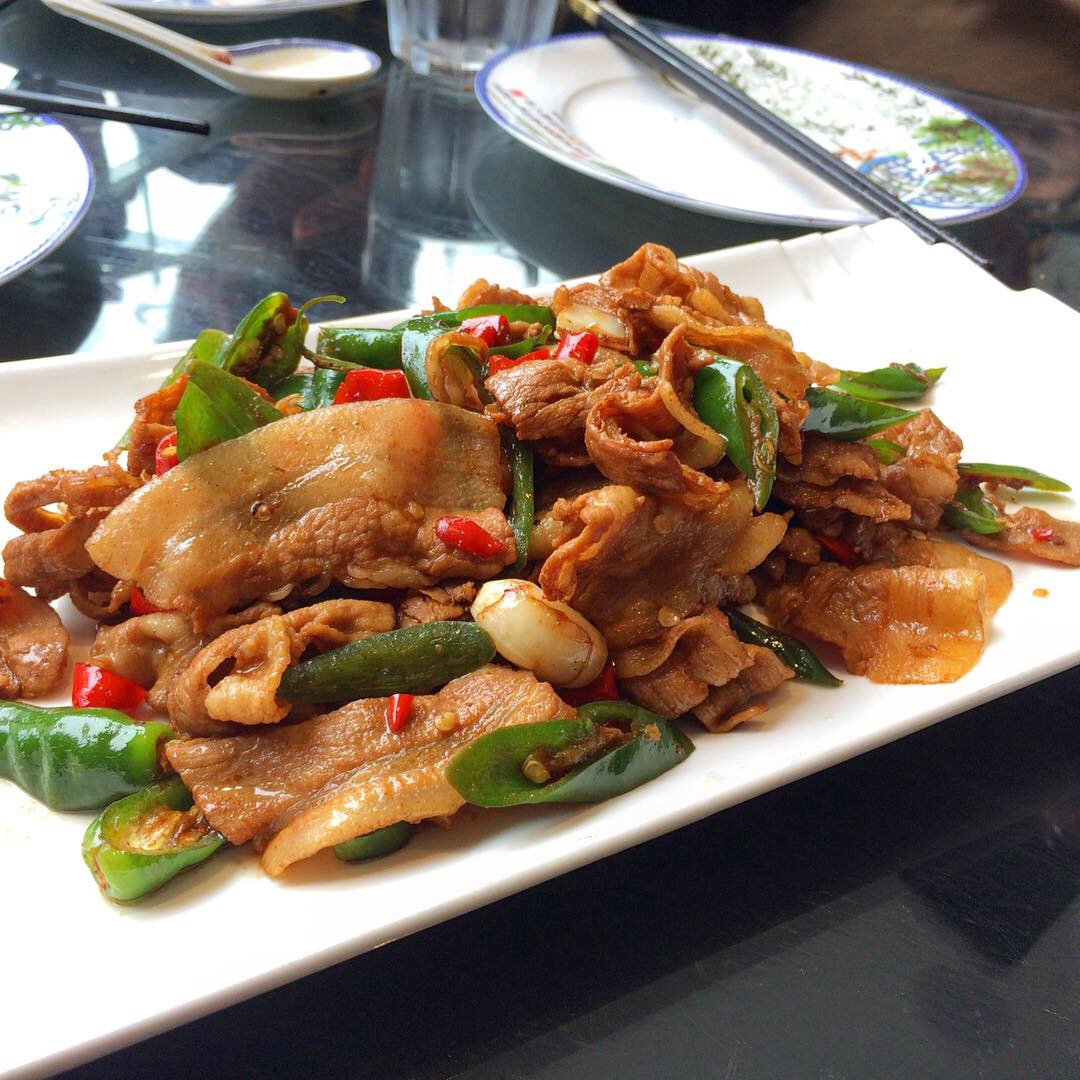 Another pair of dishes from Daxi Sichuan, 136-20 Roosevelt Ave on the second floor of Flushing's New World Mall. Daxi wants to be known for its "modern interpretation of classic dishes" and our experience was certainly characterized by their attention to panache.
[1] House Special Rice & Cured Meat Country Style. The outsized, lavish menu enticed us with a larger than life depiction of this charming presentation of rice brimming with cured meat and other tempting tids and bits. Although the cast iron pot arrived as pictured, the rice was less lavishly embellished than we had anticipated. Still, the dish was certainly good if a bit overhyped. If it had arrived on a standard serving plate, I would have been just as happy.
[2] Sautéed Pork Chengdu Style. Chinese bacon with spicy green pepper and garlic; simply produced and tasty. They do well when they're not trying too hard to impress with stylishness.