Instagram Post 11/8/2018
(Click on any image to view it in high resolution.)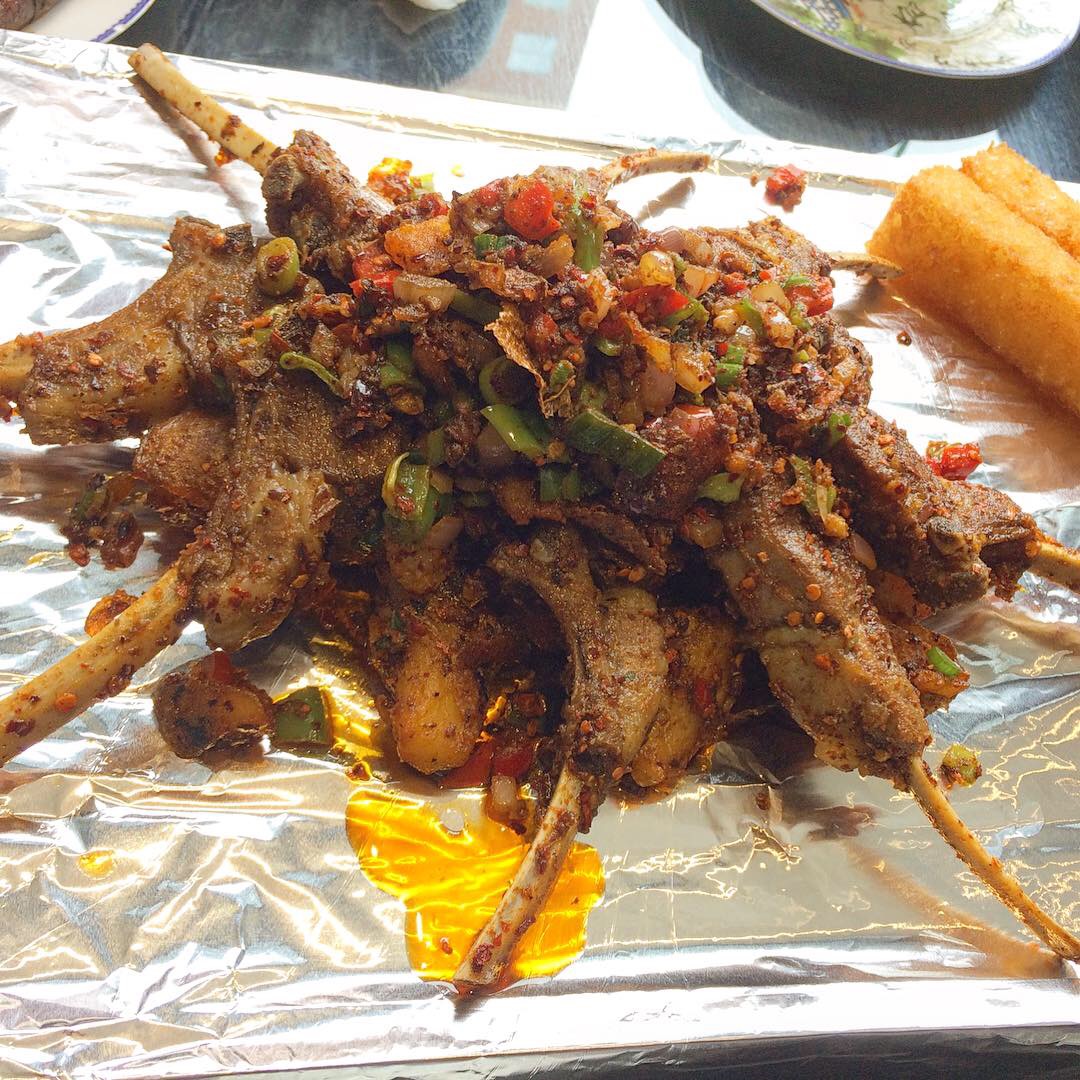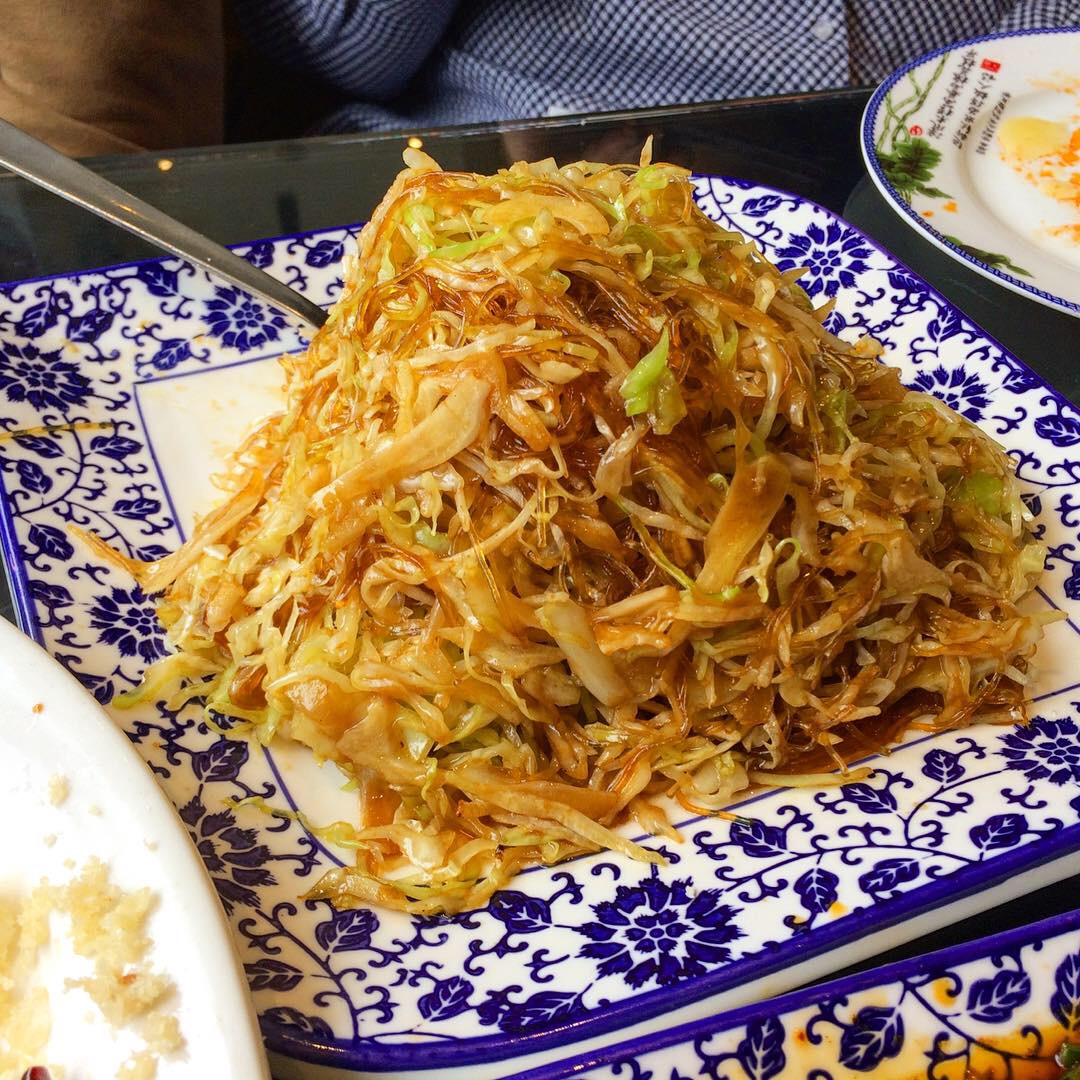 As I've said, Nouveau Sichuan, if you'll permit my neologism, seems to be the craze among Chinese restaurants these days. Classic Sichuan dishes appear beef cheek by pork jowl with fanciful presentations of innovative altered-state creations on menus that would make a coffee-table book pale into insignificance. Here's the last in a series from Daxi Sichuan, 136-20 Roosevelt Ave on the second floor of Flushing's New World Mall, a prime exponent of the trend.
[1] Tibet Style Lamb with Brown Sugar Rice Cake. First question: I count eight chops in compass point configuration but only two rice cakes. Those rice cakes were tasty – but were they intended as merely a flavorsome garnish? (Upon review, the menu depicted more.) The lamb was good as well, but the undergirding of spicy potatoes, peppers and onions was excellent.
[2] And finally, Stir Fried Cabbage and Bean Vermicelli. Gimmick-free, sans over-the-top-staging; simple, homespun and delicious. And maybe that's the method in their madness at Daxi Sichuan; they aim to cover both sides of the culinary divide with some dishes that focus on eye-catching presentation and others that sustain us with mouth-watering comfort food. After all, they did just net a 2019 Michelin Bib Gourmand award.