Instagram Post 1/14/2019
(Click on any image to view it in high resolution.)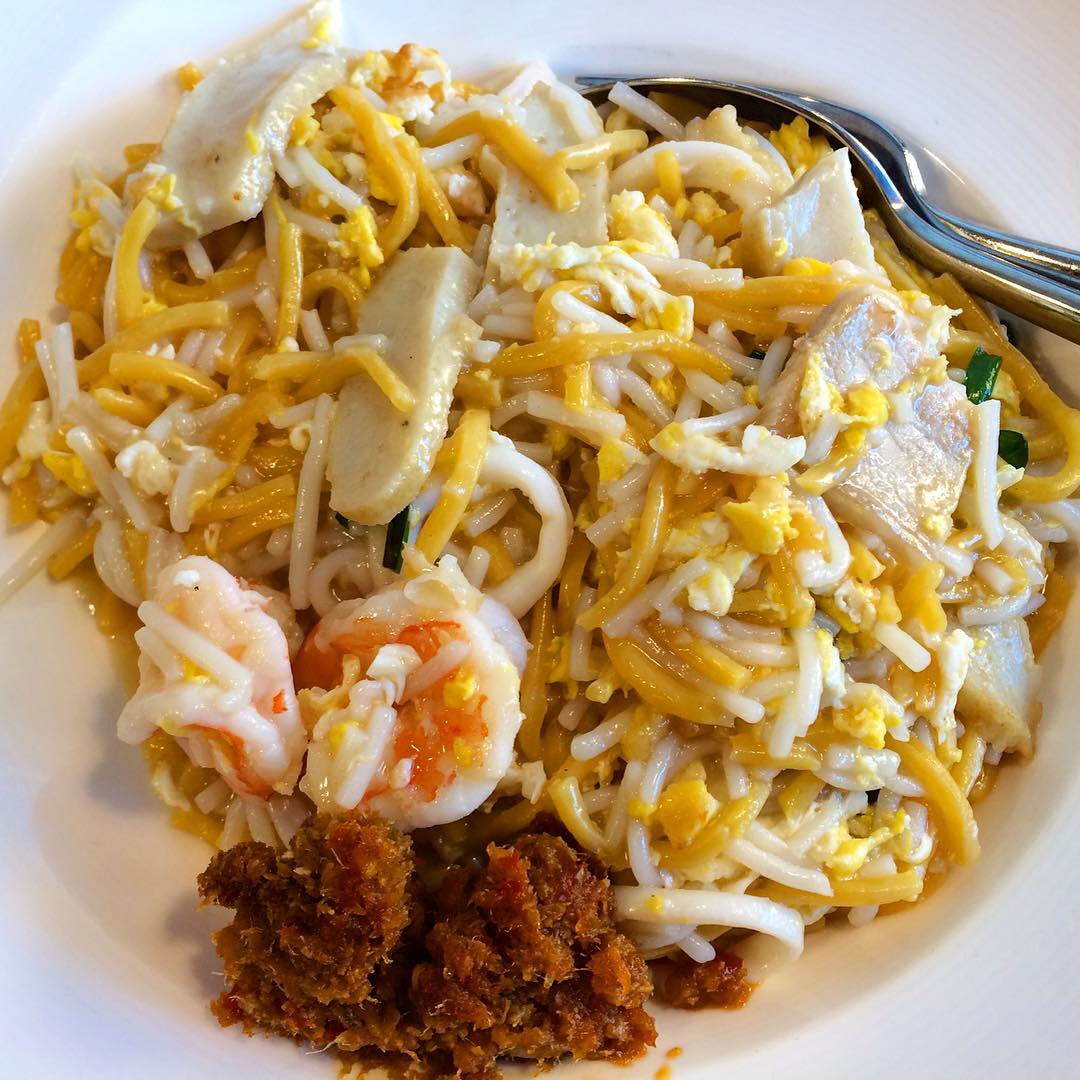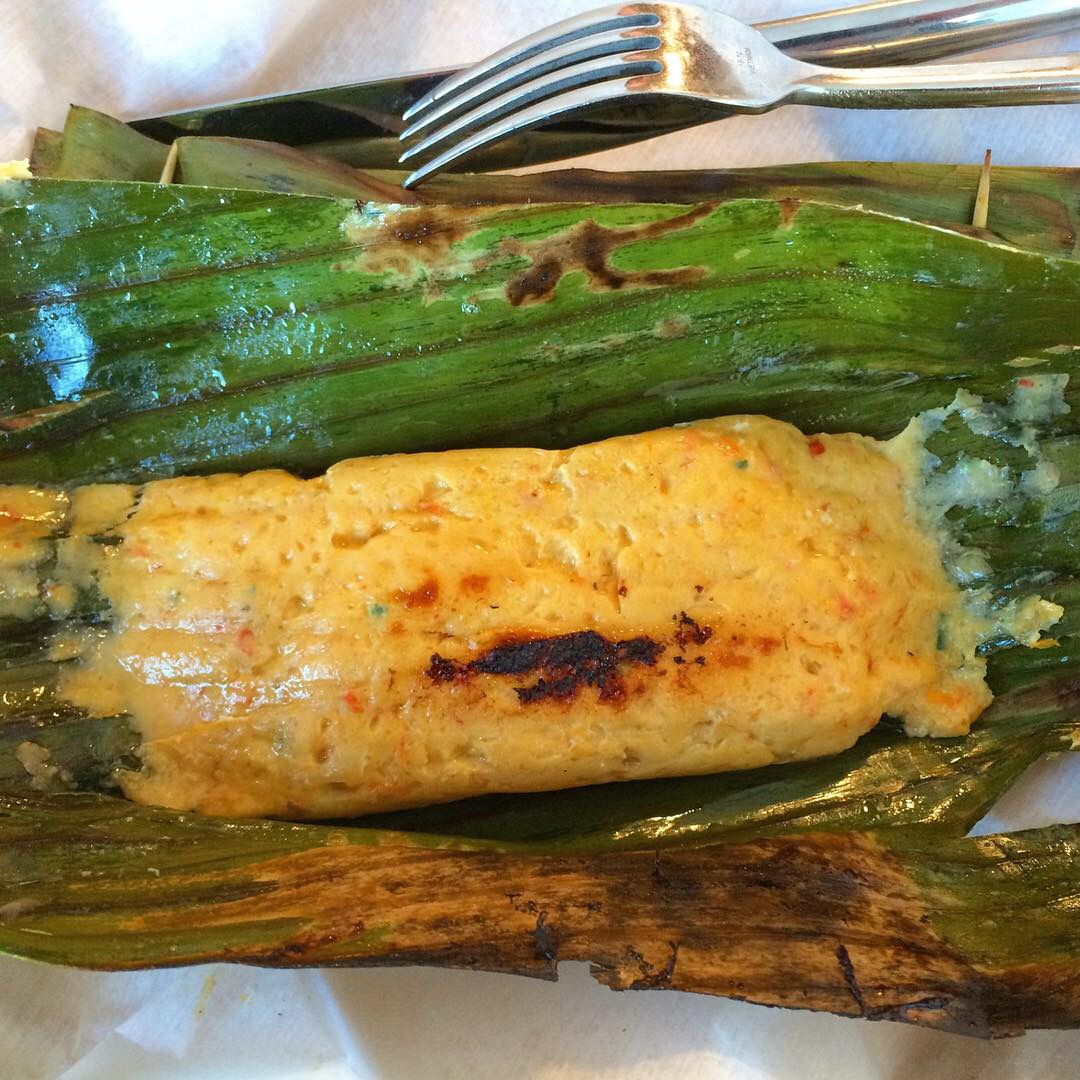 On beyond the eastern terminus of the 7 train in Flushing lies an overwhelming phalanx of Korean eateries on Northern Boulevard. One notable exception is Singapore-centric Yummy Tummy Asian Bistro at 161-16 Northern Blvd, approximately a three block walk from the Broadway stop on the LIRR Port Washington branch and definitely worth a visit.
[1] Hokkien Fried Noodles – egg noodles comingling with rice noodles, seafood (I saw fish cake, shrimp and squid), and a healthy dollop of belachan (dried shrimp paste) on the side in what the menu described as a seafood broth. I see the word "broth" and I expect soup but I'm pleased to report that it was more of a sauce, and a delicious one at that. The belachan which I'd normally describe as aggressive, wasn't at all overpowering and was a welcome addition to the dish.
[2] Otah otah (you may have seen otak otak on Indonesian menus) is a deftly seasoned mixture of fish and shrimp paste wrapped in a banana leaf and grilled. Each juicy bite provided a burst of seafood flavor with a gentle kick. Incidentally, the repetition of a word as part of a grammatical construct is common in Malay, and in linguistics is referred to as reduplication (a word which itself seems redundant); the Indonesian cumi cumi (squid) and gado gado (a vegetable salad) come to mind. Often, as in the case of otah², appending a "²" to the word is used as shorthand. Yum².
More to come from Yummy Tummy Asian Bistro.