Instagram Post 1/15/2019
(Click on any image to view it in high resolution.)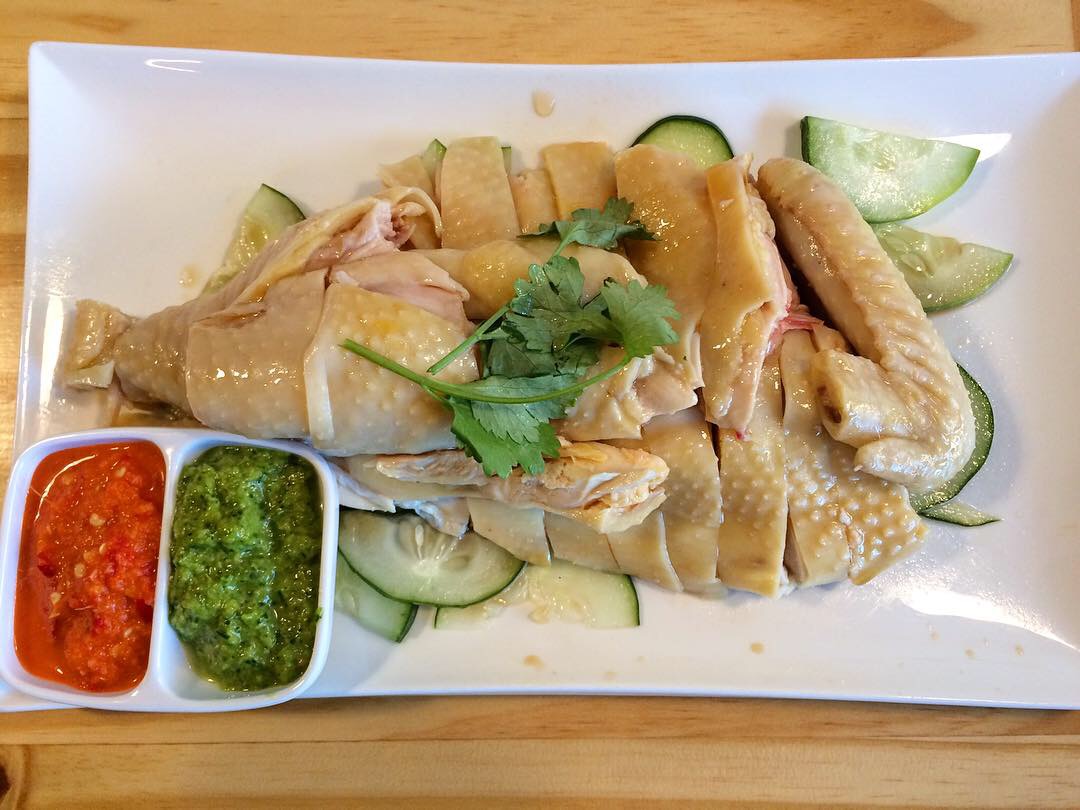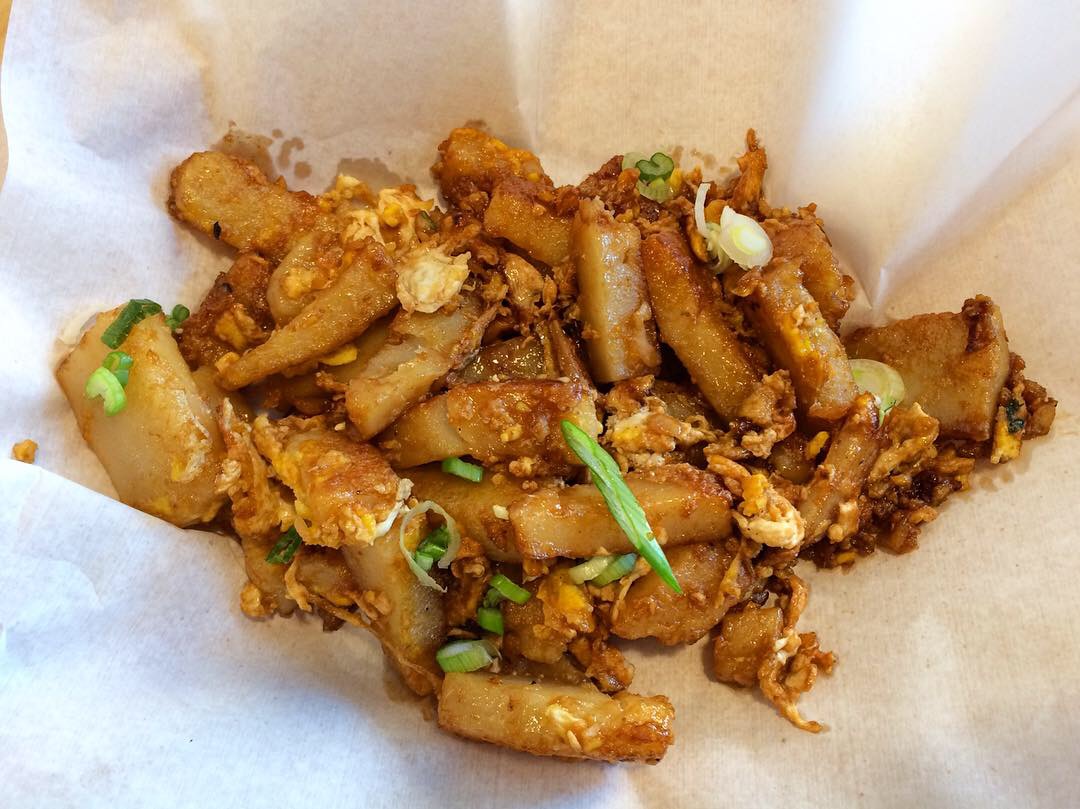 Yummy Tummy Asian Bistro at 161-16 Northern Blvd in Flushing, approximately a three block walk from the Broadway stop on the LIRR Port Washington branch, is my current go-to fave for Singaporean cuisine.
[1] If you've never indulged in Hainanese Chicken, this is the place to go. It's slow poached and comes to the table pale yellowish-white in color with slippery slick skin. Always remarkably tender, this version seems extra juicy and practically melts in your mouth; even the white meat is extraordinary. Here, it's served with two sauces, a potent red chili sauce and a green herbal sauce the menu describes as pesto. The mild chicken and formidable sauces are a yin-yang combination that coexist in perfect harmony. I'm accustomed to seeing a particularly delicious rice made with chicken stock and chicken fat accompanying this dish, but I didn't find it on the table; a closer inspection of the menu after I left revealed Hainanese Chicken Rice as a side. I regret missing it; don't make the same mistake.
[2] Look for Cai Tow Kueh (you may have seen it as chai tow kueh), another Singapore favorite, in the Snacks section of the menu. It consists of chunks of radish cake (daikon), steamed first then stir-fried along with bits of egg and vegetables in a sweet soy sauce that clings to the cai tow kueh; it's another treat that gets high marks for both texture and flavor. It's also available with belachan (dried shrimp paste) sauce instead of the sweet rendition; it would have been overkill to order one of each so I'll just have to go back. Soon.
More to come from Yummy Tummy Asian Bistro.