Instagram Post 3/6/2019
(Click on any image to view it in high resolution.)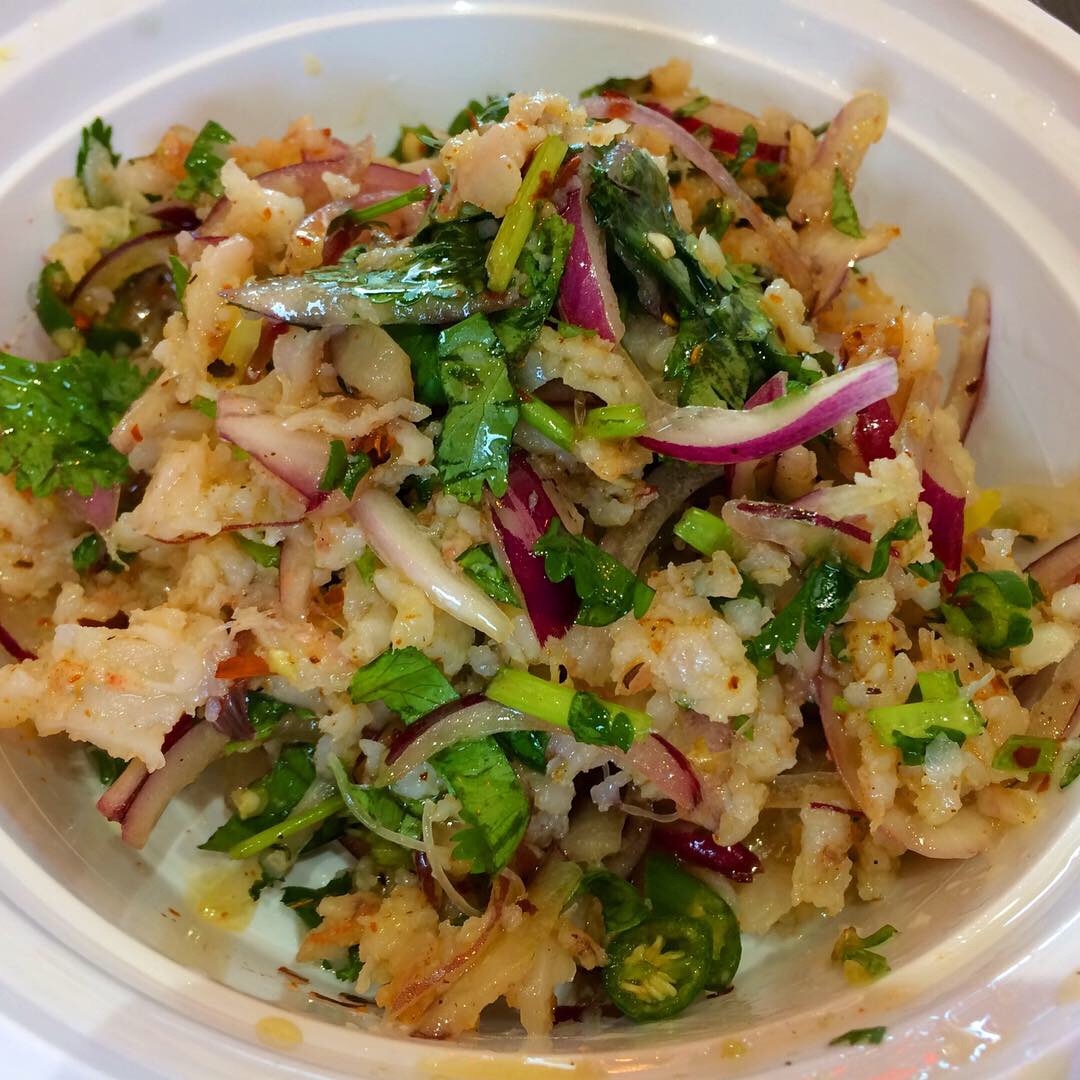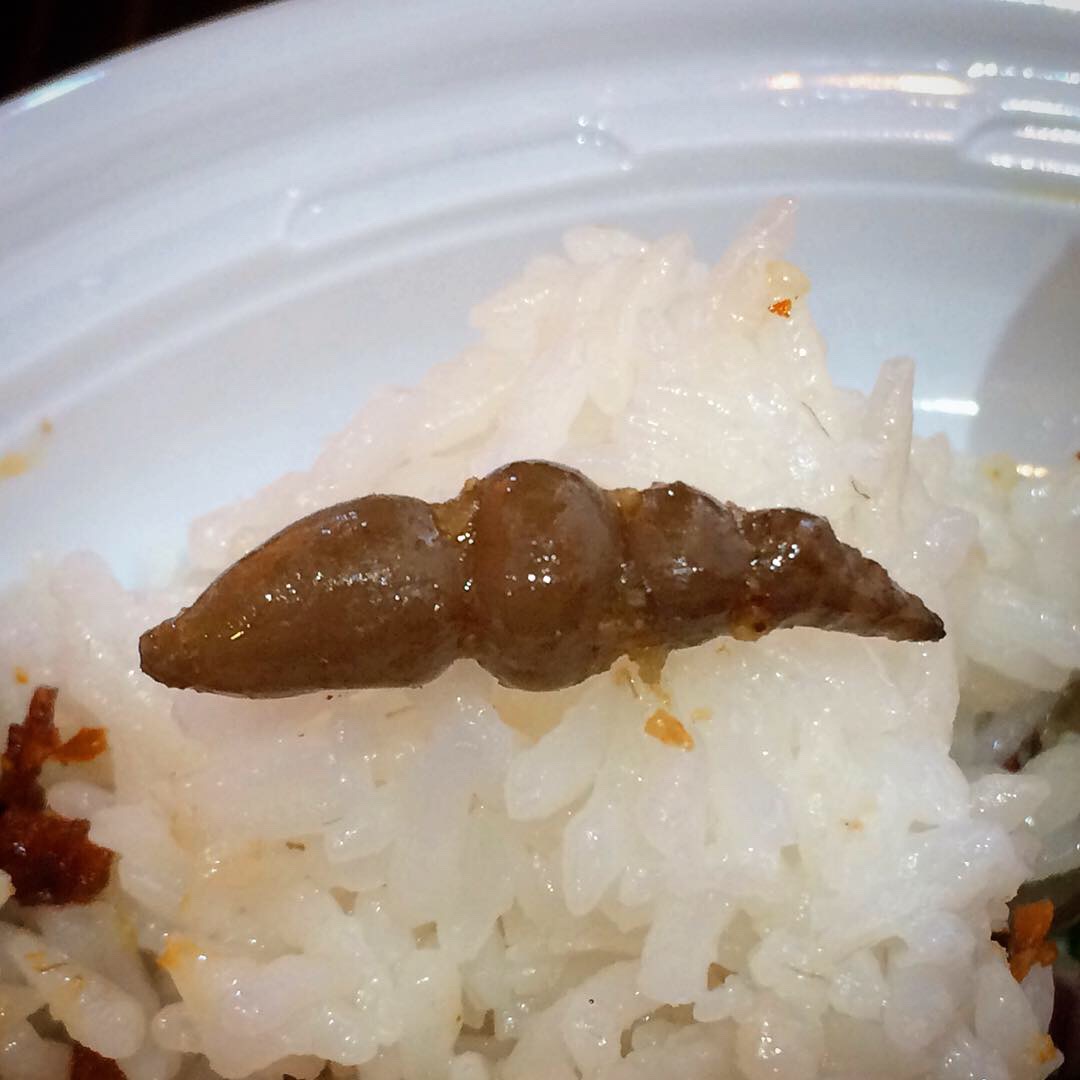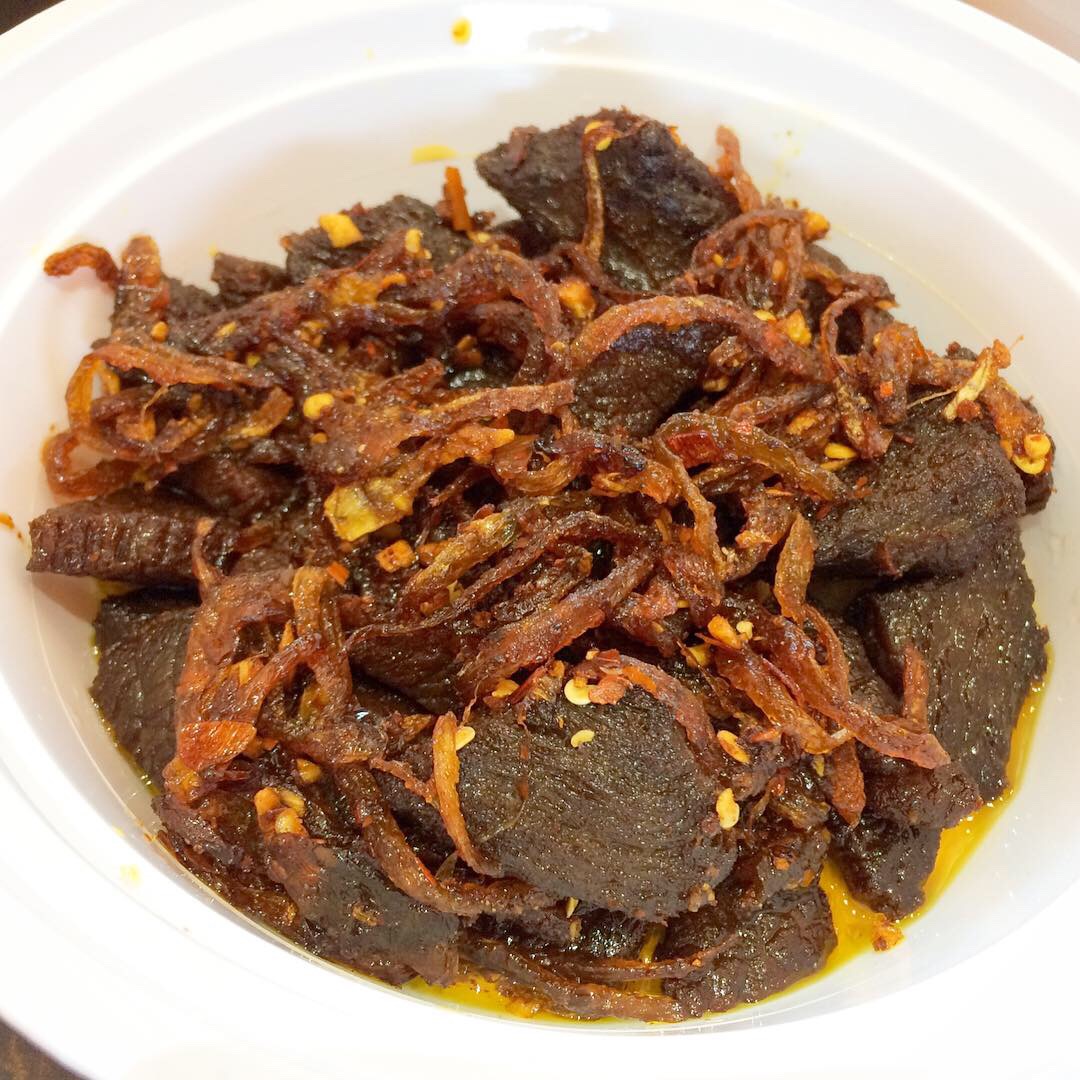 Promise me that you'll disregard the restaurant's pan-Asian sounding name. Promise me that you'll ignore the fact that the menu still lists sushi rolls and General Tso's Chicken to attract the local lunch crowd. But above all, promise me that you'll go to Asian Bowl, 101-11 Queens Blvd in Forest Hills, because that's where you'll find some of the very best Burmese food in New York City right now. John, the new owner, will happily answer your questions about menu items (yes, you'll have questions), and Aye, his wife who does all the incredible cooking, will ensure your return with her remarkable range.
[1] Pa Zun Chin Thoke. A thoke is a Burmese salad and the cuisine has many to offer. Pa zun means shrimp, chin means sour, and this fermented shrimp salad, served cold, is undoubtedly authentic. A little spicy with a delicious mild funkiness, it's an amazing assemblage of textures and flavors playing against each other that come together with every bite.
[2] You might even find a few unfamiliar ingredients lurking within like this pickled crosne (pronounced krone, rhymes with bone). Don't be startled by its appearance; it's just a Chinese artichoke and it's yummy.
[3] Fried Beef with Spicy, as the menu reads. When this hit the table, it looked like it might be a chewy, dry jerky similar to Nepalese sukuti. Nope. A little crispy on the outside, but tender on the inside with a medium spice level and surrounded by caramelized onions, it was another winner.
Trust me, you don't want to miss Asian Bowl. Order from the Curry and Group A à la carte sections of the menu along with some clearly identified soups, and you'll be as blown away we were on that frosty afternoon.
I promise.
More to come tomorrow.
Major h/t to Joe DiStefano (chopsticksandmarrow.com) and Dave Cook (eatingintranslation.com).