Instagram Post 3/7/2019
(Click on any image to view it in high resolution.)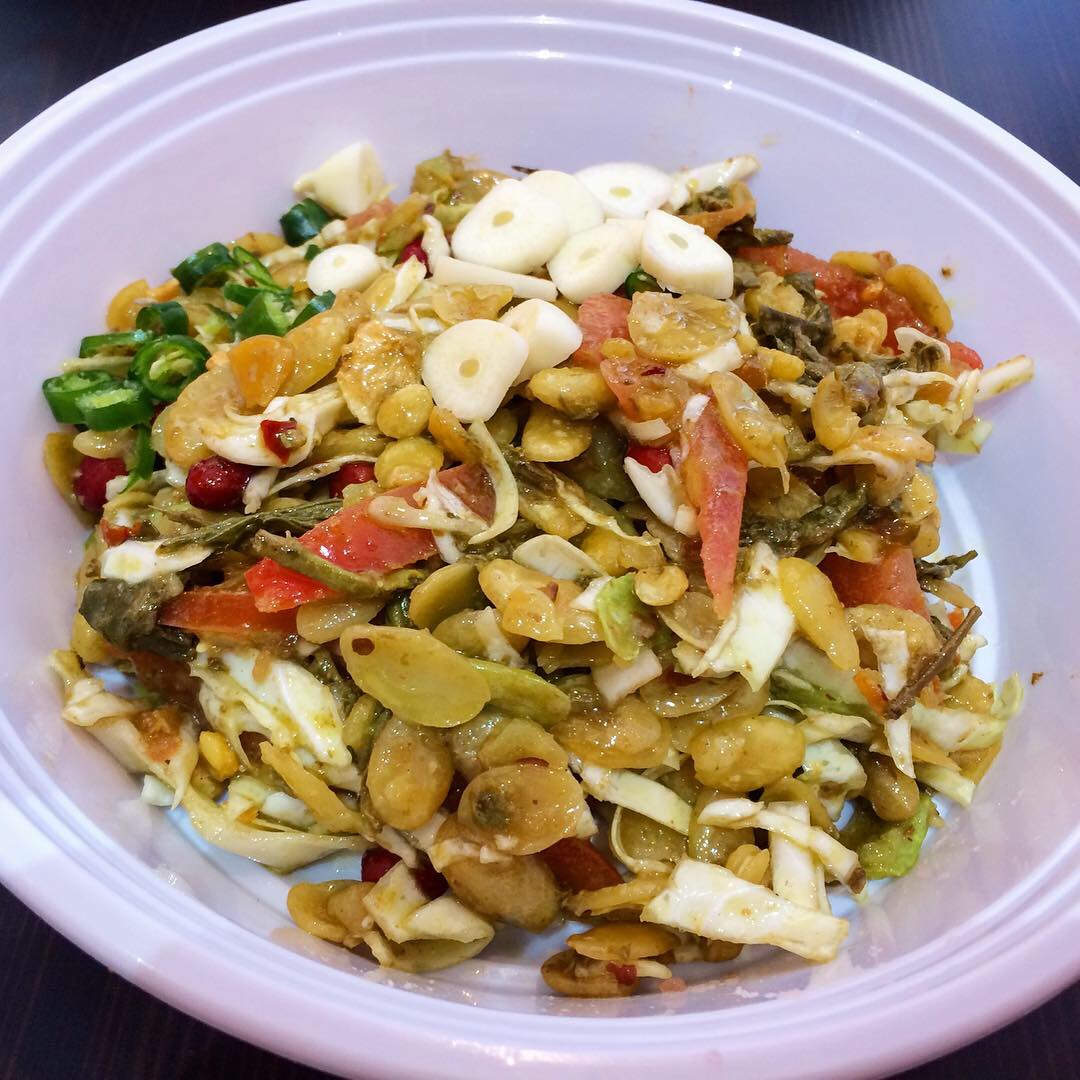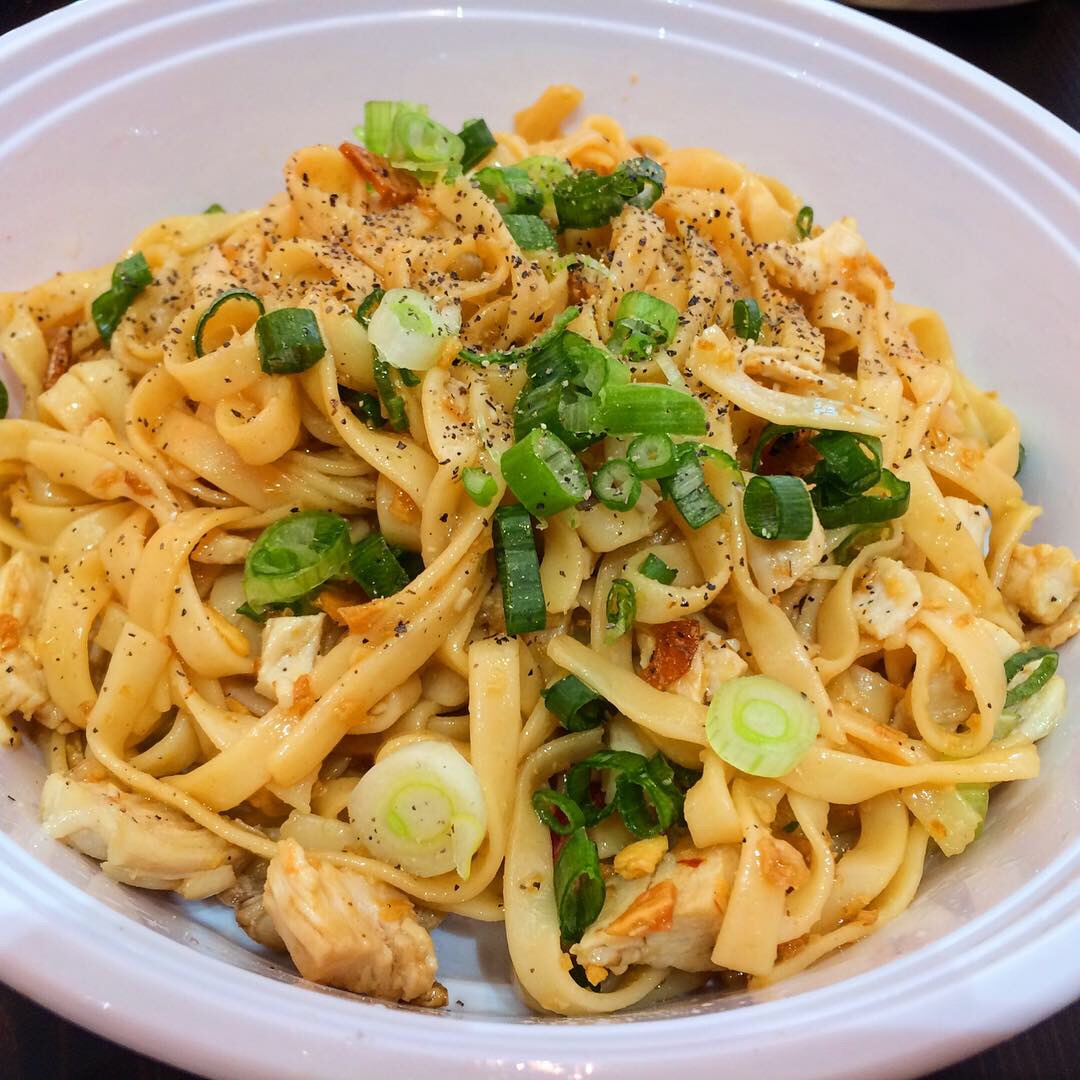 In yesterday's post, I effused about Asian Bowl, 101-11 Queens Blvd in Forest Hills, arguably the best Burmese restaurant currently in NYC. This is one of the very few restaurants where I am compelled to work my way through the entire menu – the Burmese side of it, that is.
[1] Latphat Thoke. Latphat (you may see lahpet or other spellings) are fermented tea leaves; thoke (pronounced toke with a clipped K) is a salad. It's a popular Burmese dish and one of my all-time favorites. As a matter of fact, a few years ago I wrote about my idiosyncratic trials and tribulations in developing a recipe for it here called "One Thoke Over the Line". Asian Bowl's rendition was very good; I do wish they had used a heavier hand with the tea leaves – perhaps a shortage that day? – but that's a personal preference. Nonetheless, it was delicious: a foundation of cabbage and tomatoes decked out with crunchy dried fava beans and soy beans, spiked with bird peppers and fresh garlic and the titillating funk of fermented tea leaves in a tangy dressing. Do it.
[2] For a change of pace, try the Sechat Khauk Swal, a simply seasoned but tasty wheat noodle dish with chicken and scallions. I asked John, the owner, what sort of noodles were in the dish – thick? thin? flat? round? Fishing for the right descriptive words, he grabbed the rubber band that had been girding the morning's mail. "Like this!" he grinned. Visual aid to the rescue!
More to come tomorrow.
Major h/t to Joe DiStefano (chopsticksandmarrow.com) and Dave Cook (eatingintranslation.com).