Instagram Post 3/8/2019
(Click on any image to view it in high resolution.)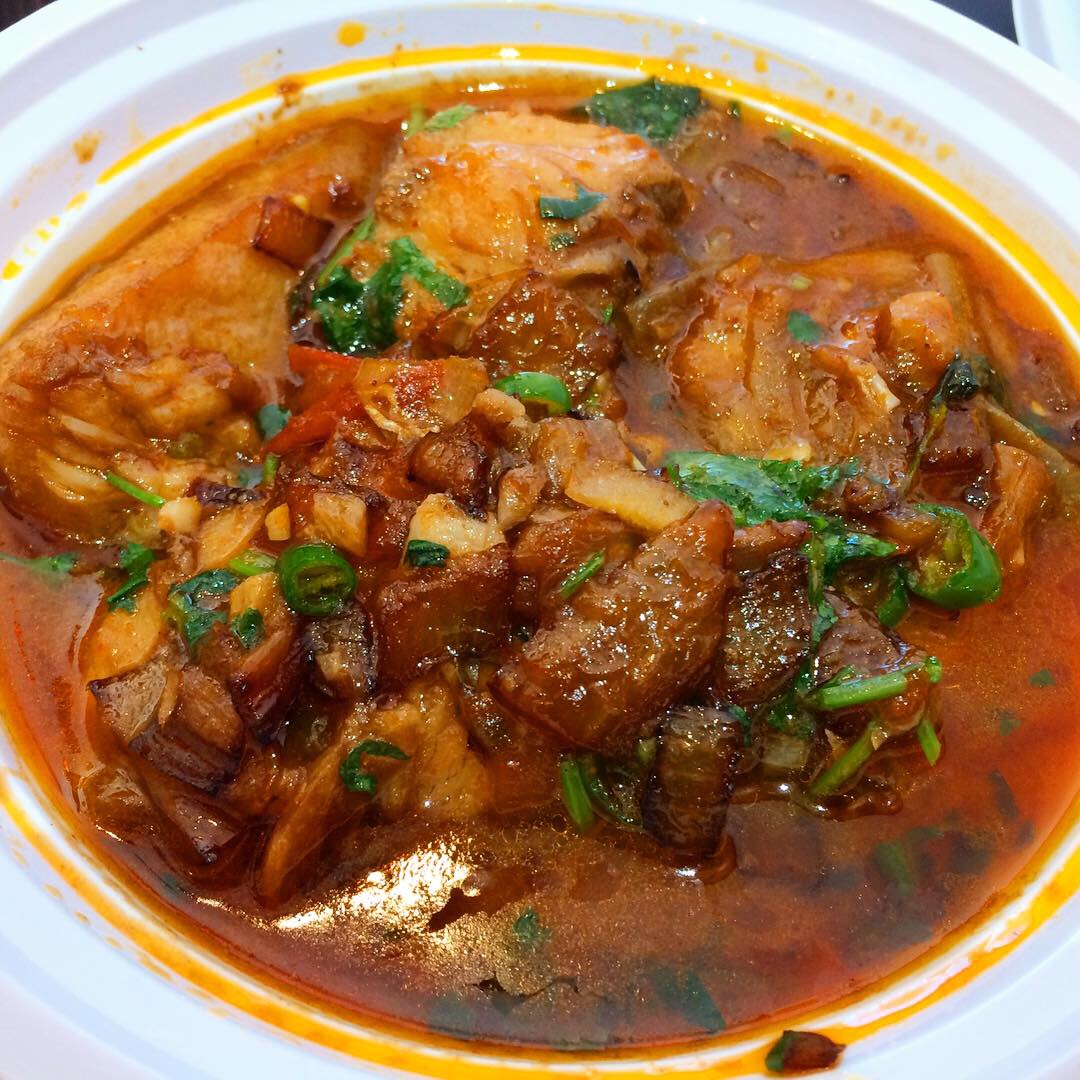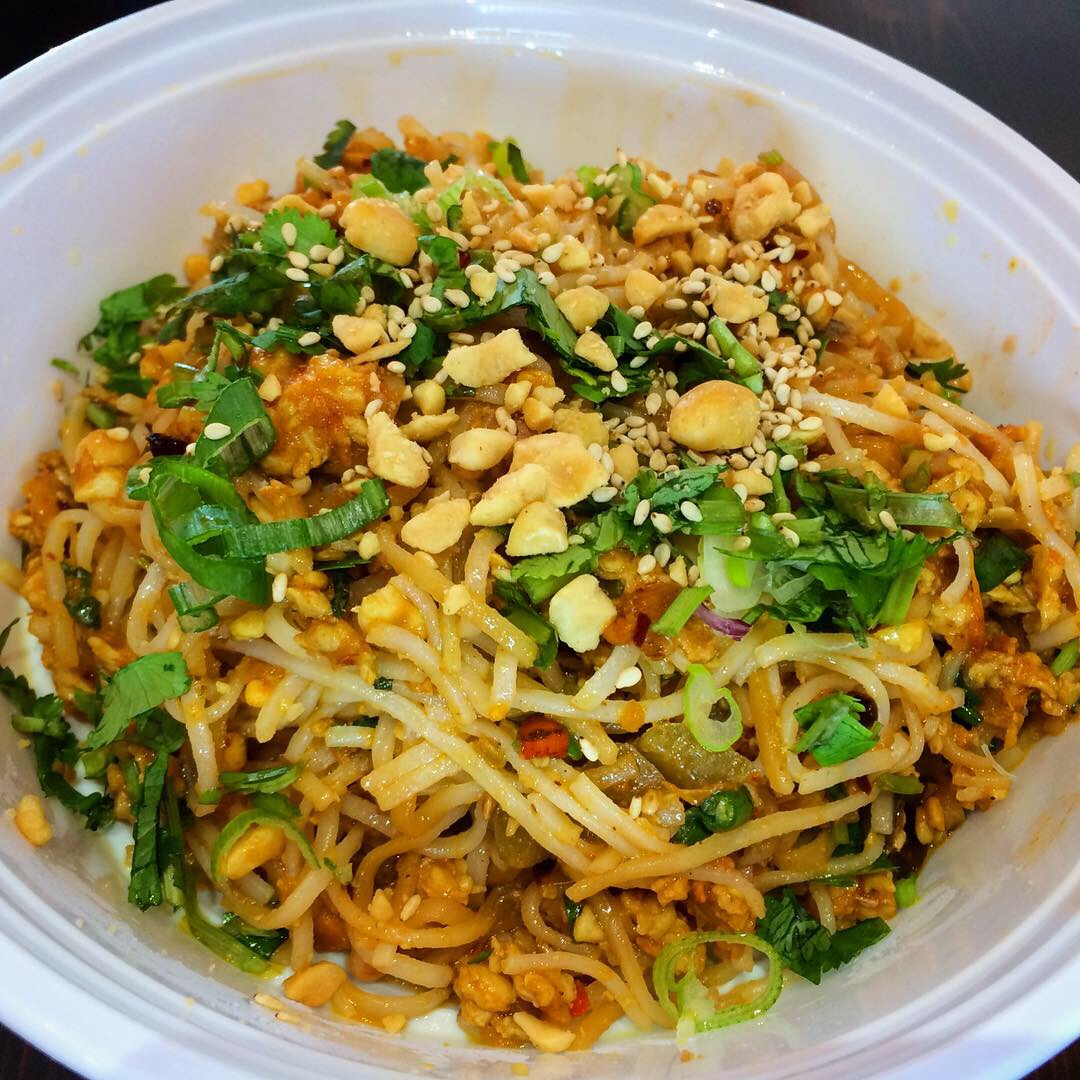 Two more from Asian Bowl, 101-11 Queens Blvd, the amazing new Burmese restaurant in Forest Hills that I just can't get enough of.
[1] Nga-gin Curry. Nga-gin is a type of freshwater fish in the carp family; it's bony, but not impossible to work around. Big, meaty chunks of fish lazed in a mild tomato-based curry that's tricky to characterize: very rich, umami-laden, somewhat salty, a little sharp, certainly oily. Does that help? Let's just go with delicious.
[2] Shan Khauk Swal Thoke. Shan is a state in the eastern part of Myanmar bordering China, Laos, and Thailand. Khauk Swal Thoke is a wheat noodle salad made with dried shrimp, herbs and veggies, fish sauce and lime juice, and topped with peanuts. A warm aura surrounded this dish that I can't specify other than to state that it was different from its tablemates – the type of fish sauce perhaps? Once again the textural interplay between soft noodles and crispy bits so characteristic of Burmese thokes made this choice another treat.
That's all for now – at least until I go back to continue working my way through the menu. What more can I tell you? I love this place. You will too.
Major h/t to Joe DiStefano (chopsticksandmarrow.com) and Dave Cook (eatingintranslation.com).