Instagram Post 3/12/2019
(Click on any image to view it in high resolution.)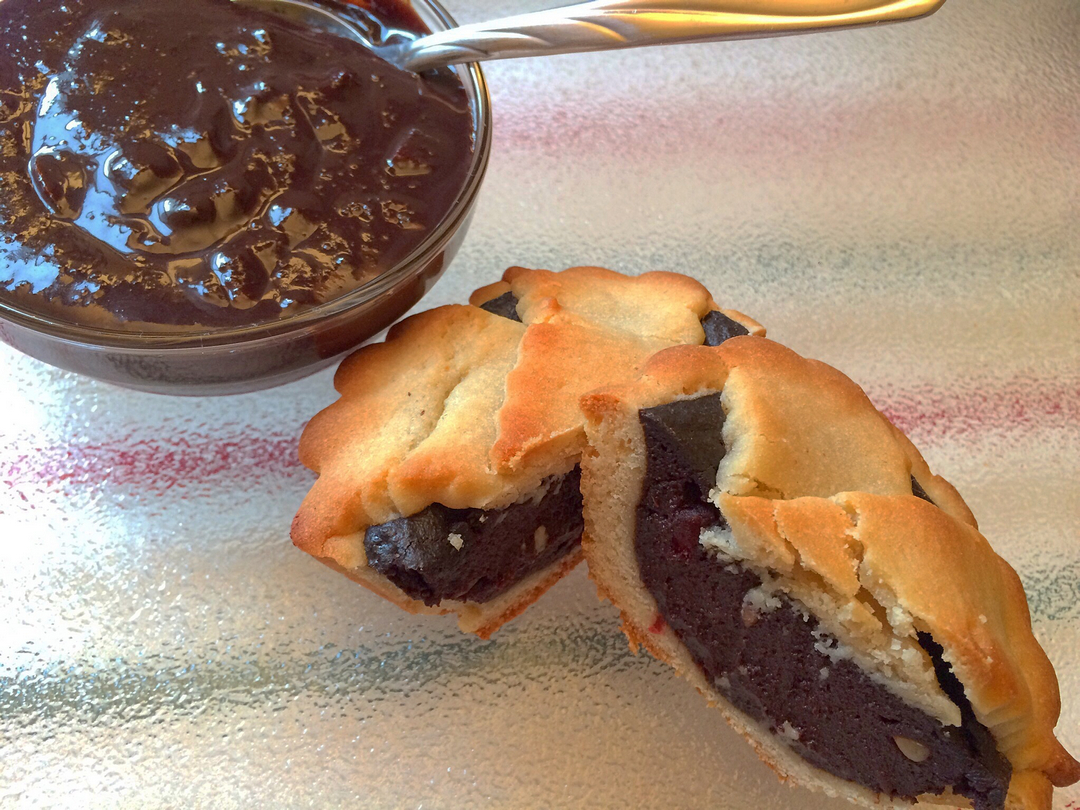 An equal opportunity celebrant, I'm always keen to learn about traditional foods that are associated with religious holidays. Currently, we're in the forty day period of Lent that begins with Ash Wednesday and ends with Holy Week, ultimately culminating in Easter Sunday. In southern Italy, Lent brings with it an unusual delicacy called Sanguinaccio Dolce, a sweet ("dolce") dessert pudding made with pig's blood ("sangue").
Now don't go running off: if you follow me, you know that I recently wrote a piece for Edible Queens suggesting that durian pizza is the gateway drug for durian, the much maligned tropical fruit. I propose that sanguinaccio dolce fulfills the same role for food crafted with blood as an ingredient. Numerous cultures are at home with it – blood rice cakes in China, blood pancakes in Sweden, dinuguan in the Philippines, and sausages in Great Britain and Ireland, morcilla in Spanish speaking countries worldwide, boudin in France, and so many more in Northern and Eastern Europe. Pretty much everywhere actually. And you also know that I only recommend truly tasty food; I have never been one to embrace the sensationalism of "Look what gross thing I just ate!" No. This is genuinely delicious.
The rich, dense, dark chocolate pudding carries notes of cinnamon and bits of candied orange peel, pine nuts and sliced almonds. There is no hint of minerally blood flavor. It's often served with savoiardi, crisp ladyfingers, but a spoon will suffice. The pasticciotto sports a tender shortbread crust with a kiss of lemon and is filled with sanguinaccio. If you don't want to travel to Naples in order to sample this treat, we are indeed blessed to have our own Little Italy in the Bronx. These two examples came from Morrone Pastry Shop at 2349 Arthur Ave in Belmont. They still have them as of this writing.
If, like me, you appreciate the concept of snout-to-tail cooking and decry food waste, you should look into this. But if you just want to sample the richest, most delicious Italian dark chocolate pudding you've ever tasted, you need to give this a chance. Unless of course you just don't like chocolate pudding at all, in which case, move along, nothing to eat here.
#bloodydelicious (couldn't resist 😉)