Instagram Post 3/10/2019
(Click on any image to view it in high resolution.)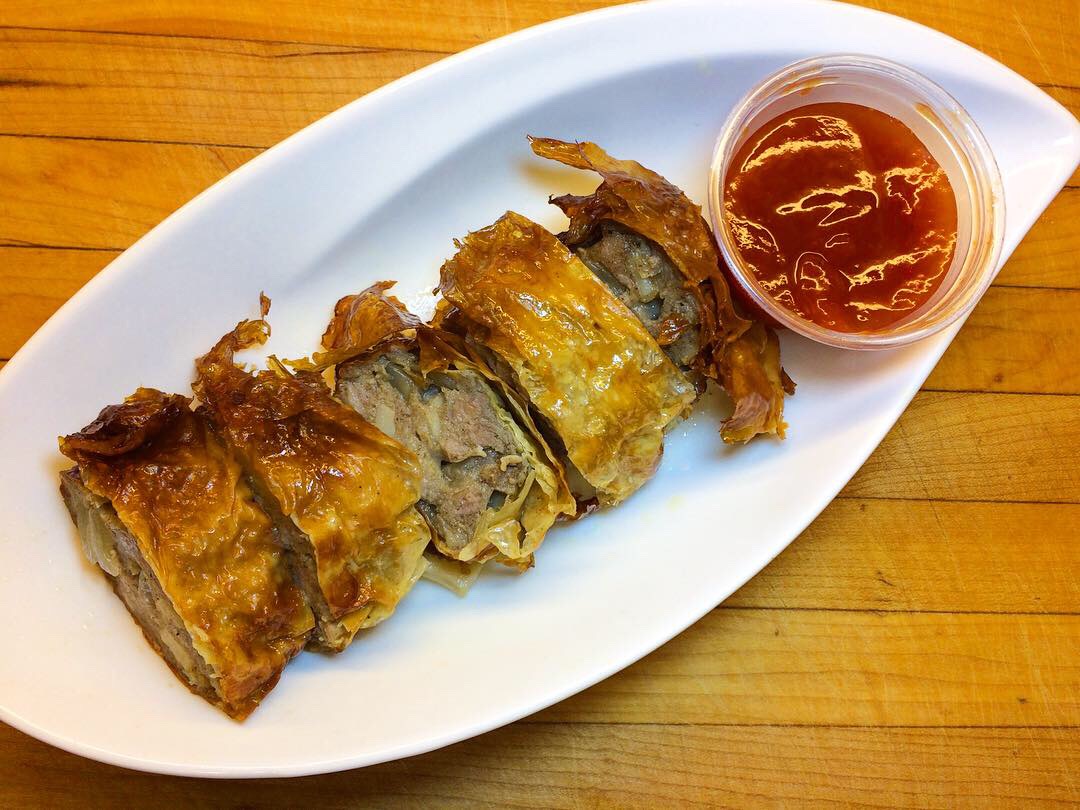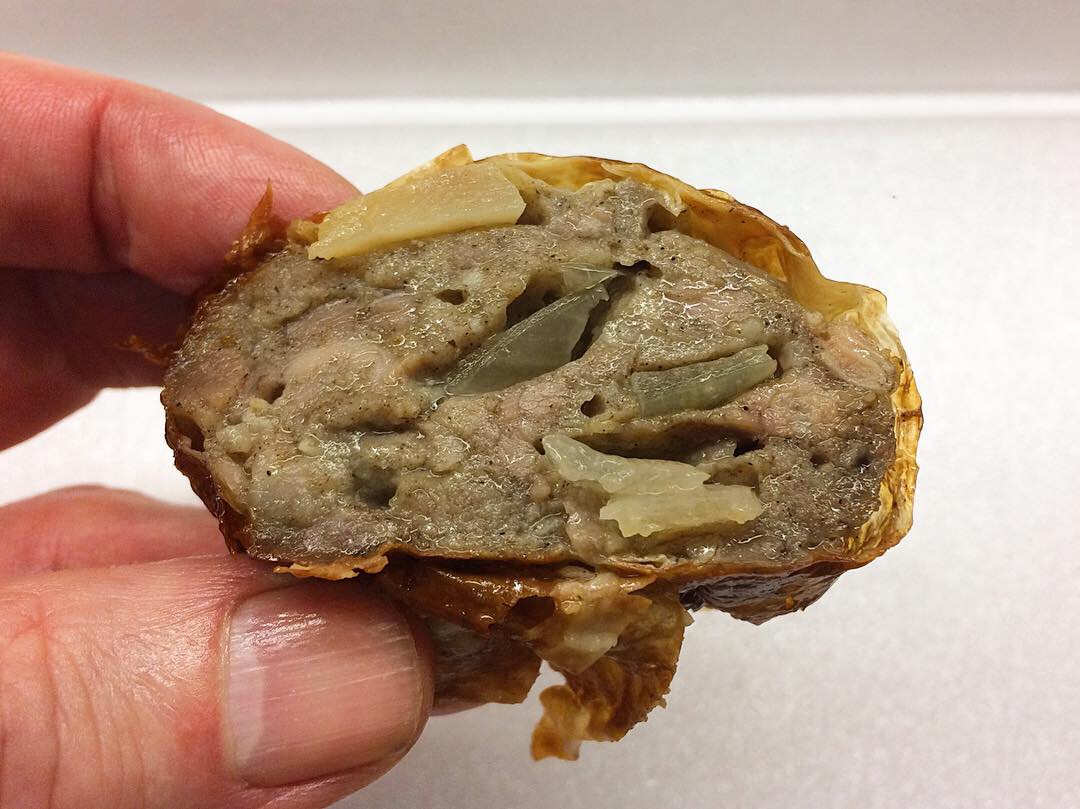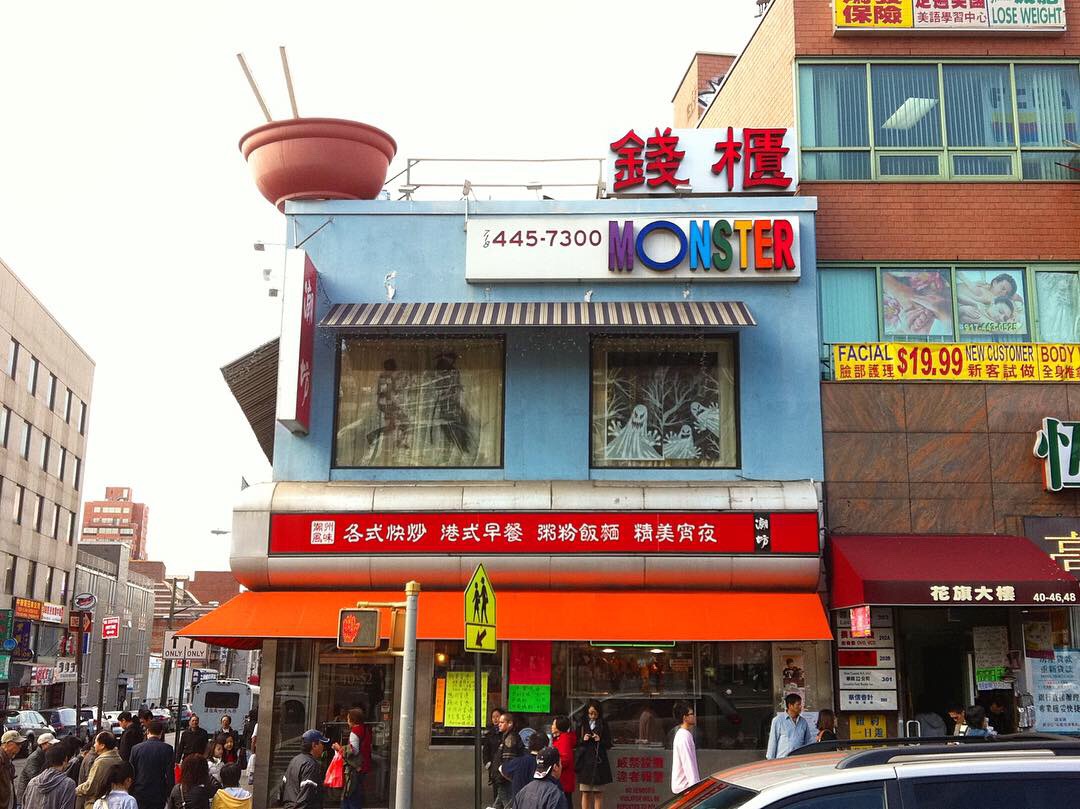 I don't know for sure if the grab-n-go goodies lined up in front of Red Bowl Noodle Shop, 40-52 Main St, Flushing, are a separate concession or part of the restaurant itself. I do know that they're pretty tasty and it's a breeze to buy a couple of items en route back to the Flushing Main St 7 train or the LIRR station at the end of the day.
[1] Here's Pork Roll, wrapped in bean curd skin and filled with unusually sweet, finely ground pork seasoned with fish paste (no, it doesn't taste fishy) and chunks of onion. It comes with a spicy sweet tomato sauce on the side, but if you use it, don't overdo it.
[2] The inside scoop.
[3] I took this photo in 2010 when the iconic Red Bowl actually perched, precariously it seemed, atop the building.