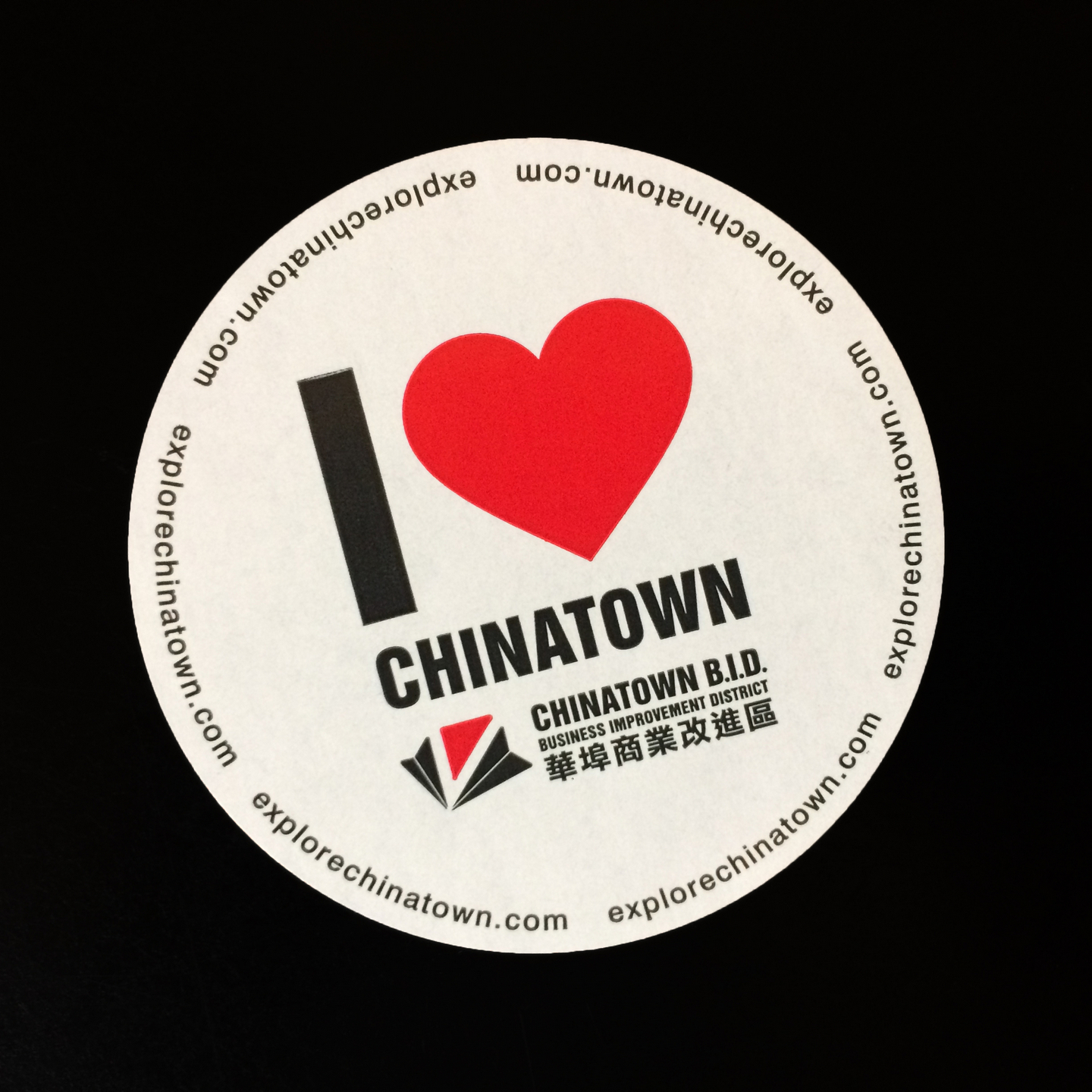 This too shall pass. Most of us 🤞 will emerge from this dreadful episode unscathed. But Chinatown businesses are taking a double hit because they were unfairly singled out at the very beginning of the COVID-19 scourge and consequently may have less chance of survival. We can help. Some Chinatown restaurants are still doing takeout and delivery and we can show our support by patronizing these establishments.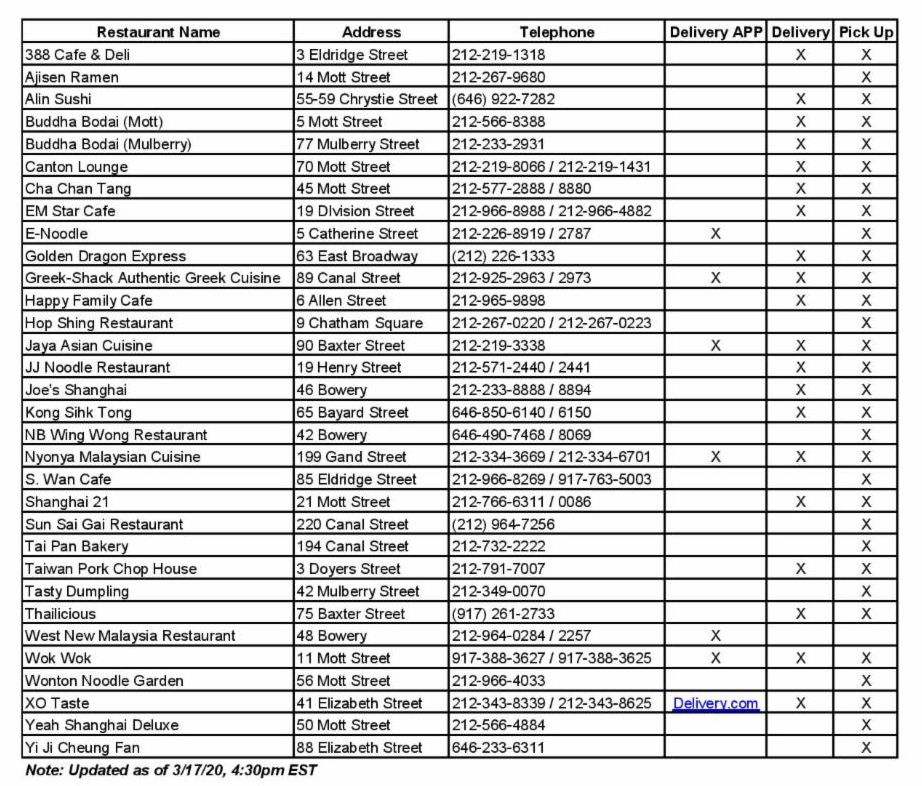 I realize this table may be difficult to read and it's hardly dynamic, but you can find an even better, up-to-the-minute, printable grid view here. Note that all listings are subject to change as time progresses.
Learn more at the Chinatown Partnership Local Development Corporation and sign up for their e-newsletter. And check out Explore Chinatown NYC for more information.
If you're on Twitter, you can follow the tweets from the Chinatown Business Improvement District @ChinatownNYC.
And you can see my original posts from early on, when restaurants were open but Chinatown was practically deserted here and here.
Stay safe and be well.
#supportchinatown #keepcalmandcarryout #supportsmallbusinesses