Instagram Post 7/2/2019
You can always find something delicious at the (approximately) monthly Indonesian Bazaar at Masjid al-Hikmah, 48-01 31st Ave, in Astoria; the first bazaar since the conclusion of Ramadan was held this past weekend.
(Click on any image to view it in high resolution.)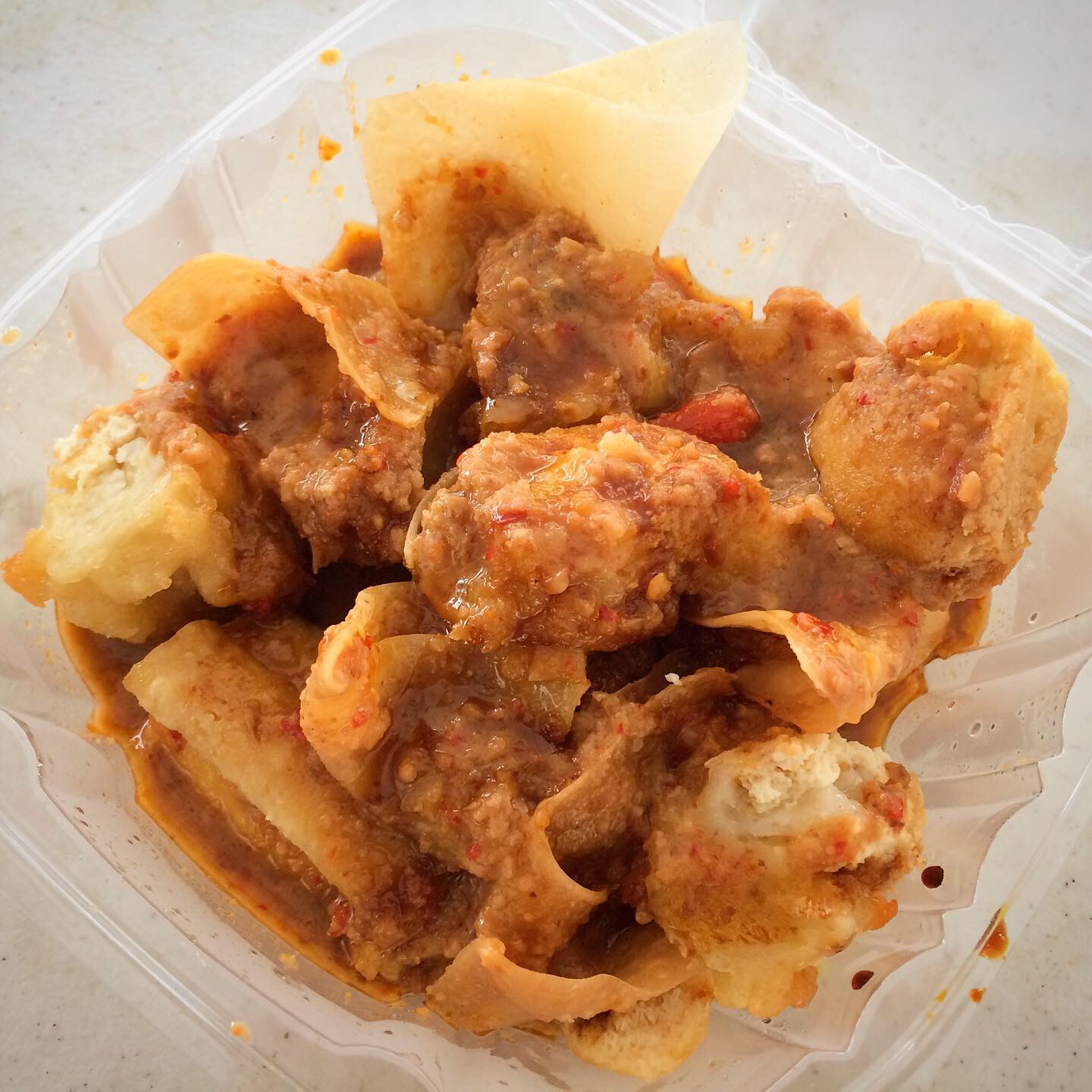 This is Batagor Bandung. The word batagor is actually a portmanteau of Bakso (a meatball or fishball, in this case a paste of kingfish) Tahu (tofu) and Goreng (fried); Bandung is the capital of West Java in Indonesia. It's deep fried (the second photo shows why I was attracted to it) and doused in a sweet peanut sauce.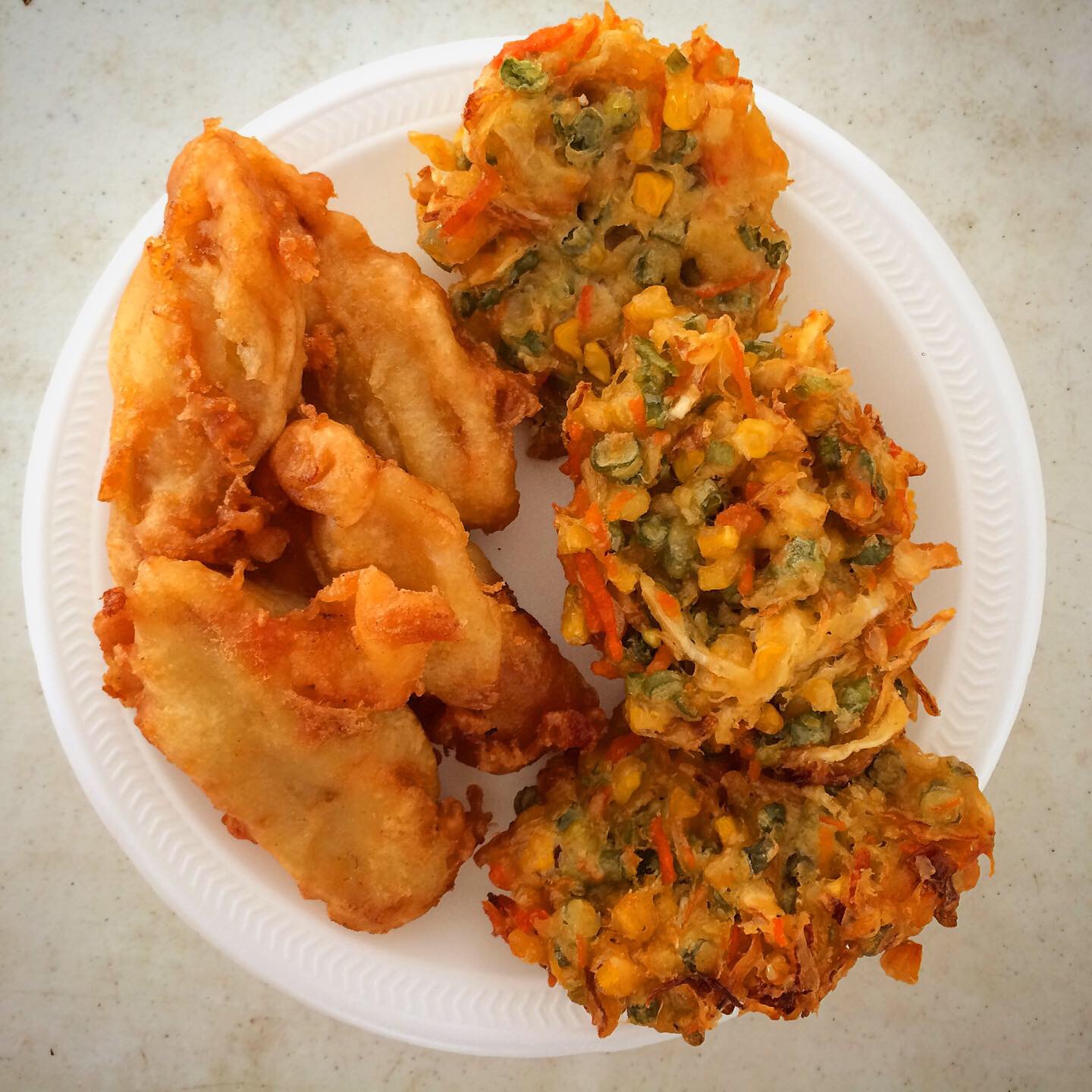 On the left, sweet Pisang Goreng (fried banana), on the right, savory Bala-Bala (deep fried vegetable fritters). Both were certainly delicious, but I wish they had just emerged from the deep fryer like the batagor.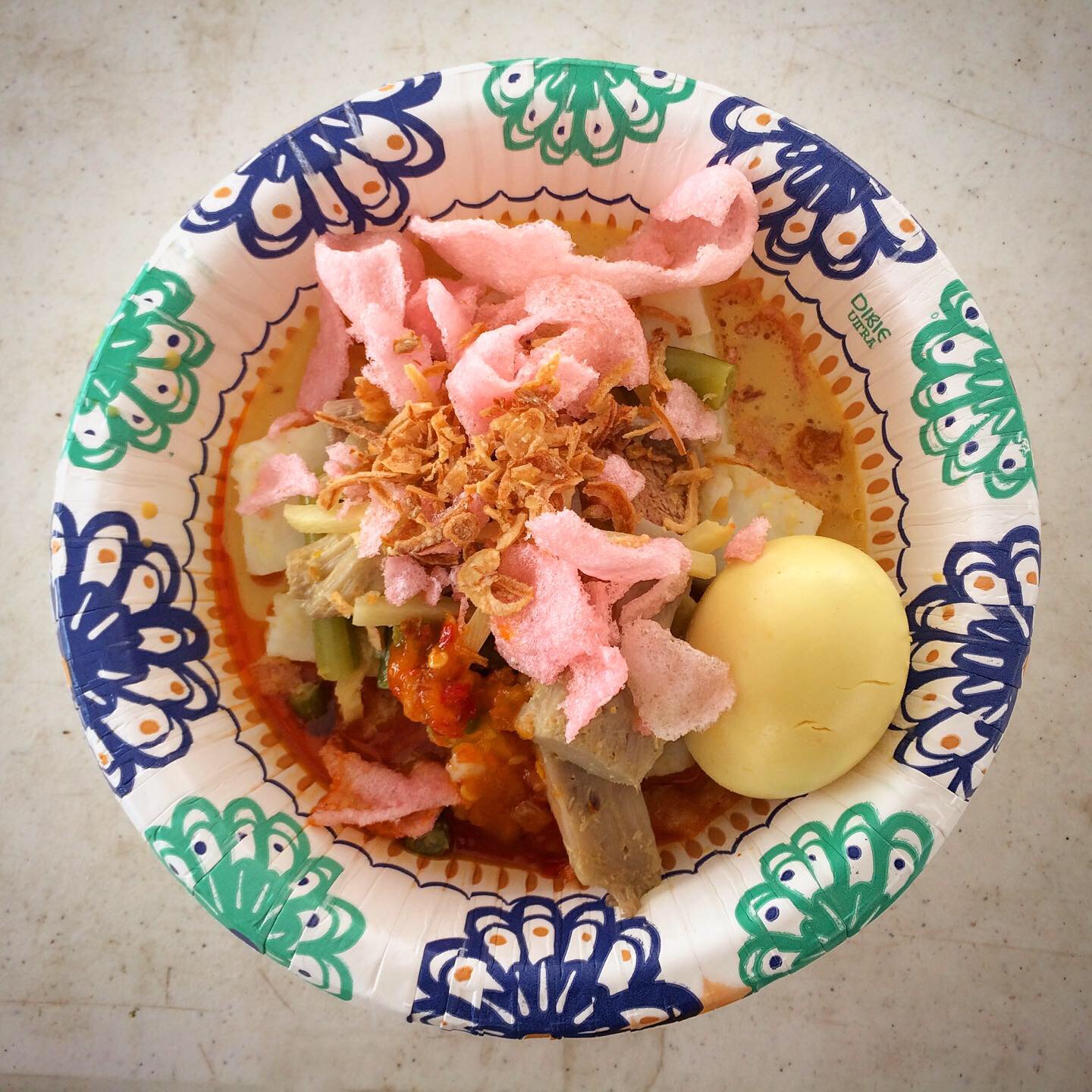 Lontong Sayur with crispy pink Krupuk (deep fried crackers); green jackfruit, bamboo shoots, and lontong (compressed rice cubes) in perfectly seasoned coconut milk. And a hard-boiled egg.
Check @masjid__al_hikmah_ny on Instagram or their Facebook page, Masjid Al-Hikmah New York / Indonesian Muslim Community inc, for an announcement about their next scheduled event.