Instagram Post 12/27/2018
(Click on any image to view it in high resolution.)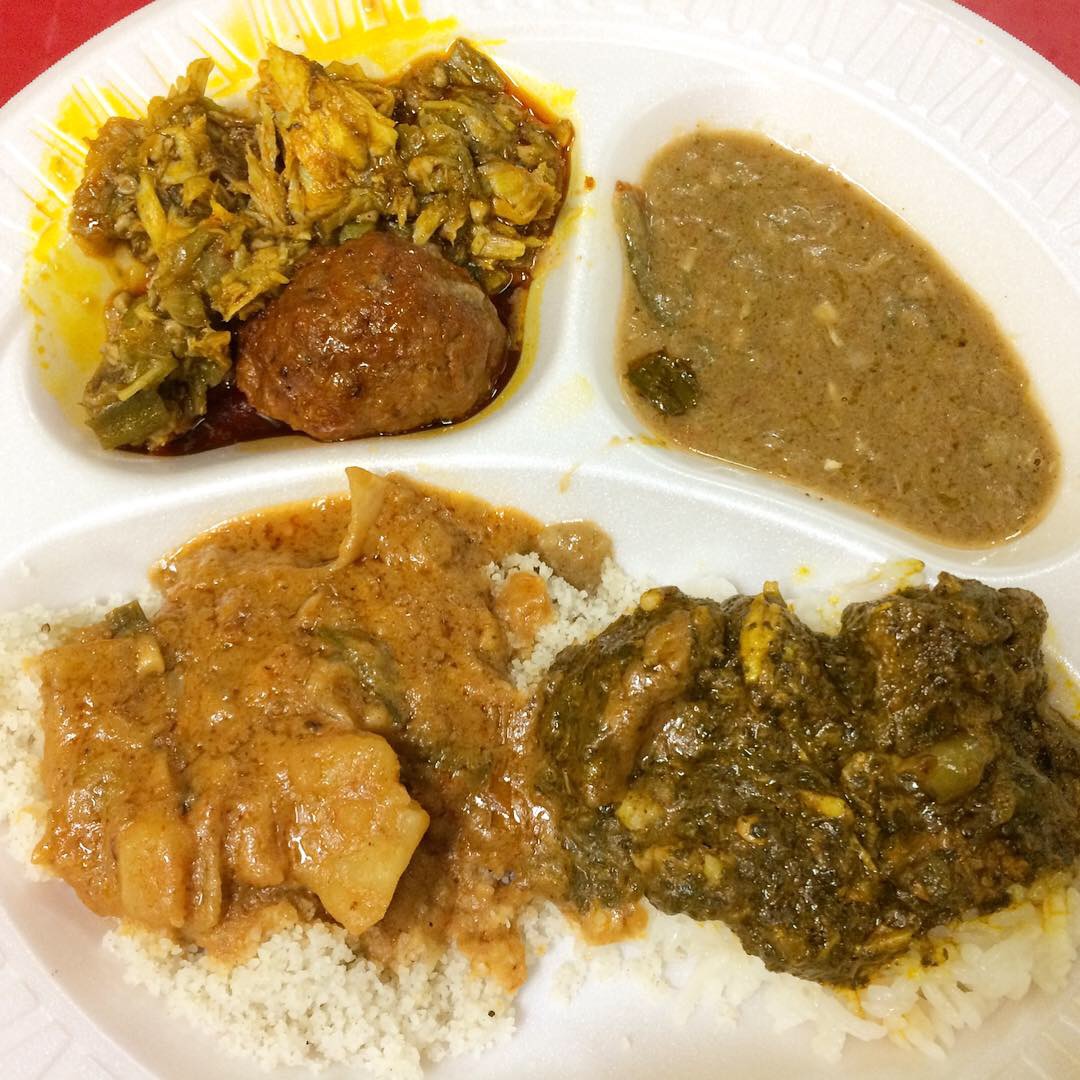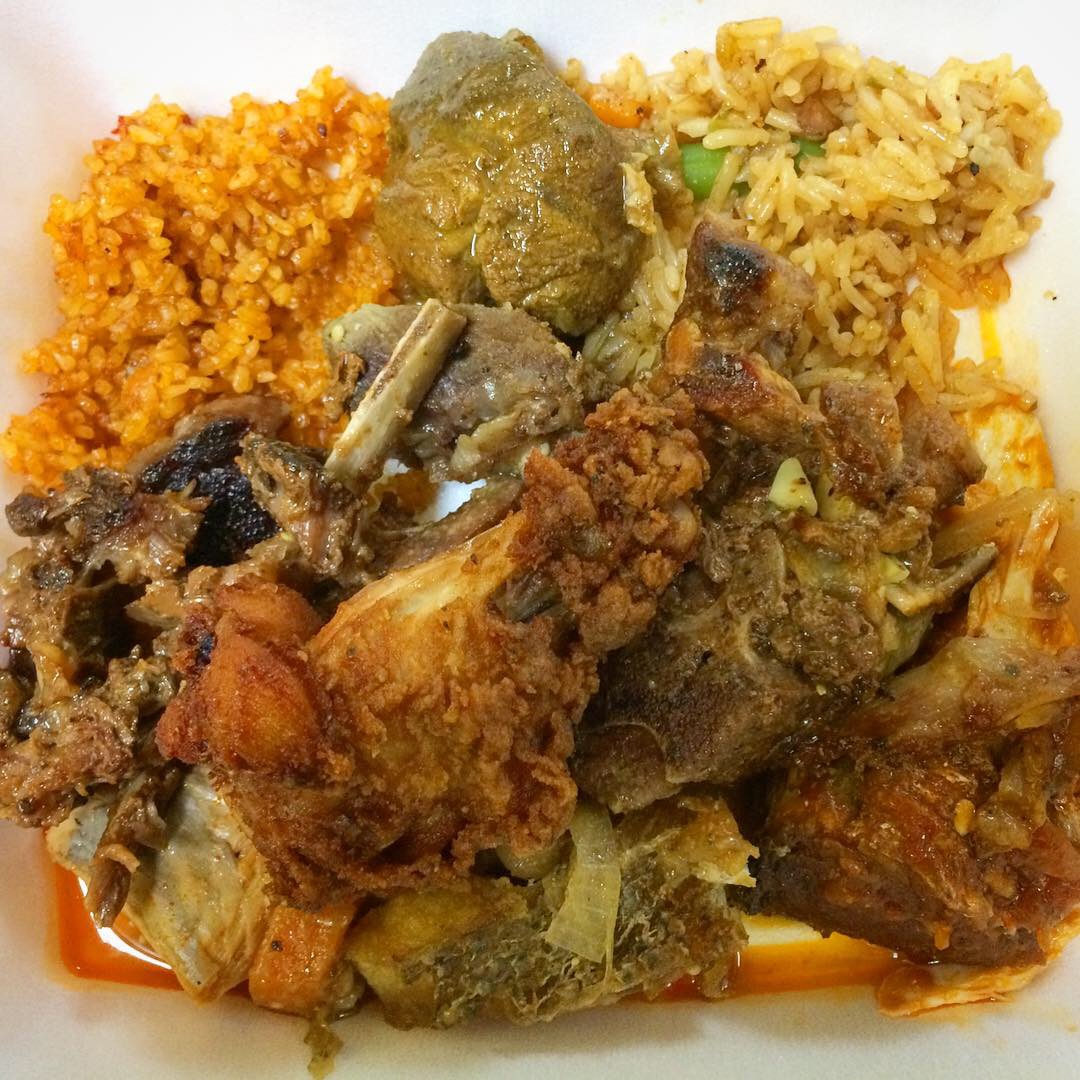 B&D Halal Restaurant at 163B W 29th St in Manhattan is a gem. Specializing in West African food, they offer an extensive variety of delicious choices in a steam table format, always the perfect opportunity to taste a bit of a multitude of goodies. You'll find rice dishes like chebu jen and jollof rice, stews based on okra, peanut, cassava leaf and potato leaf, and a wide variety of hearty preparations featuring goat, lamb, chicken, and fish along with a separate salad bar – more than anyone could sample in a single visit.
[1] Sauces/stews over a starch are a hallmark of West African cooking. This plate (top left moving clockwise) shows okra sauce with an errant zesty beef meatball, okra powder sauce, cassava leaf stew over rice, and peanut sauce over fonio. (By rights, each sauce should accompany a starch.) My sweet, earthy bouye drink (made from baobab fruit) and potent ginger beer (not shown) were righteous beverages.
[2] This admittedly overcrowded plate shows the aforementioned chebu jen (broken rice in a tomatoey sauce to which you add some close-at-hand fish), goat, jollof rice, lamb dibi (grilled lamb) and several chicken and fish selections. And all this was at lunchtime! Different options (including fufu) materialize at dinnertime.
Pro Tip: Go a little after 12pm. That's when the lunchtime crowd peaks, but it's also when many more items become available.