Instagram Post 9/10/2018
(Click on any image to view it in high resolution.)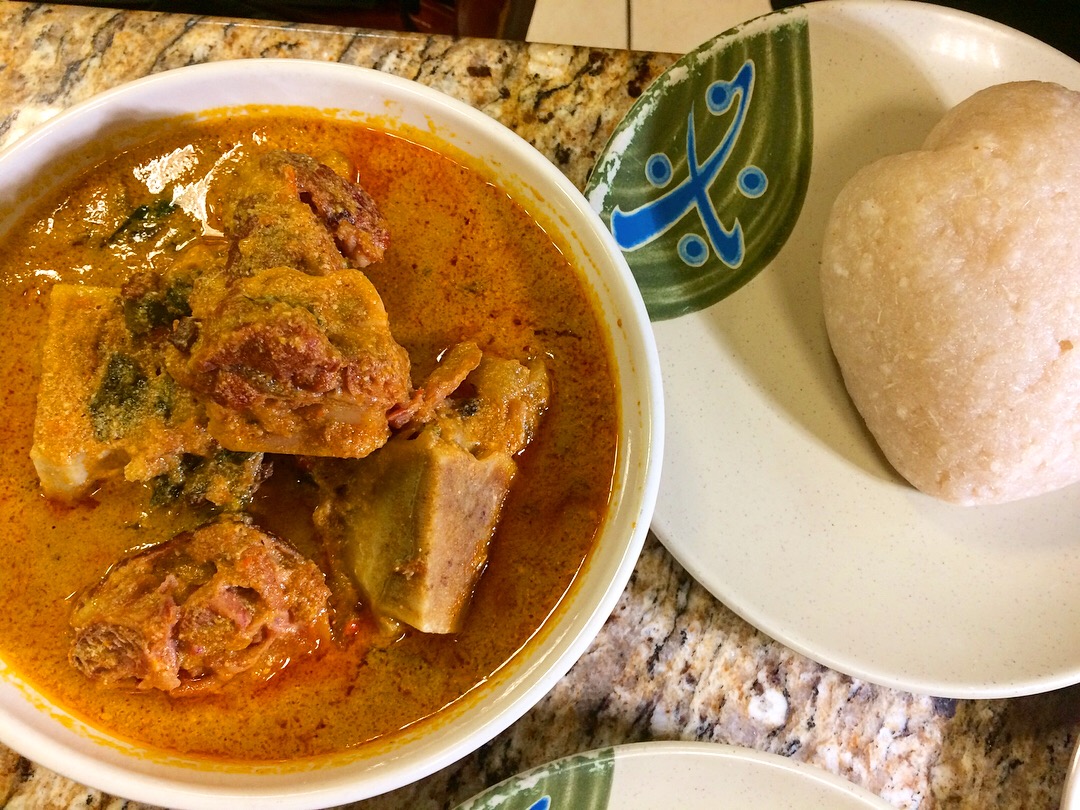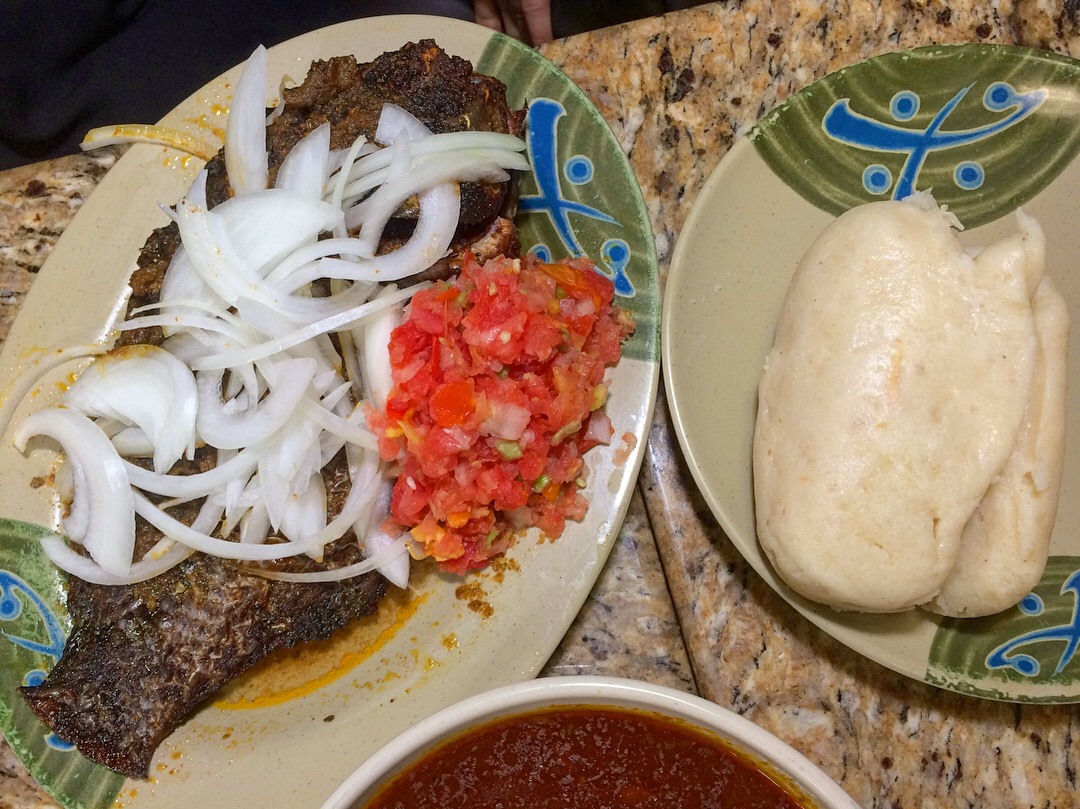 But wait! There's more! More photos from our recent incredible dinner at Accra Restaurant, 2065 Adam Clayton Powell Jr Blvd in Harlem, that is. Continuing the cavalcade of food we loved….
[1] Eba with Egushi. So many fufus, so little time, and I admit to liking them all. In contrast to smooth, pounded cassava fufu, firmer eba has tiny flecks of gari (dried grated cassava) in it and is a little tart or sour tasting. Perfect with egushi (you might see egusi), a delicious soup made from ground melon/pumpkin/squash/gourd seeds.
[2] Banku with Baked Tilapia. Banku is fermented corn or corn + cassava dough, a little sticky, and is a typical partner for baked tilapia and other fish dishes.
More to come from Accra Restaurant….