(Click on any image to view it in high resolution.)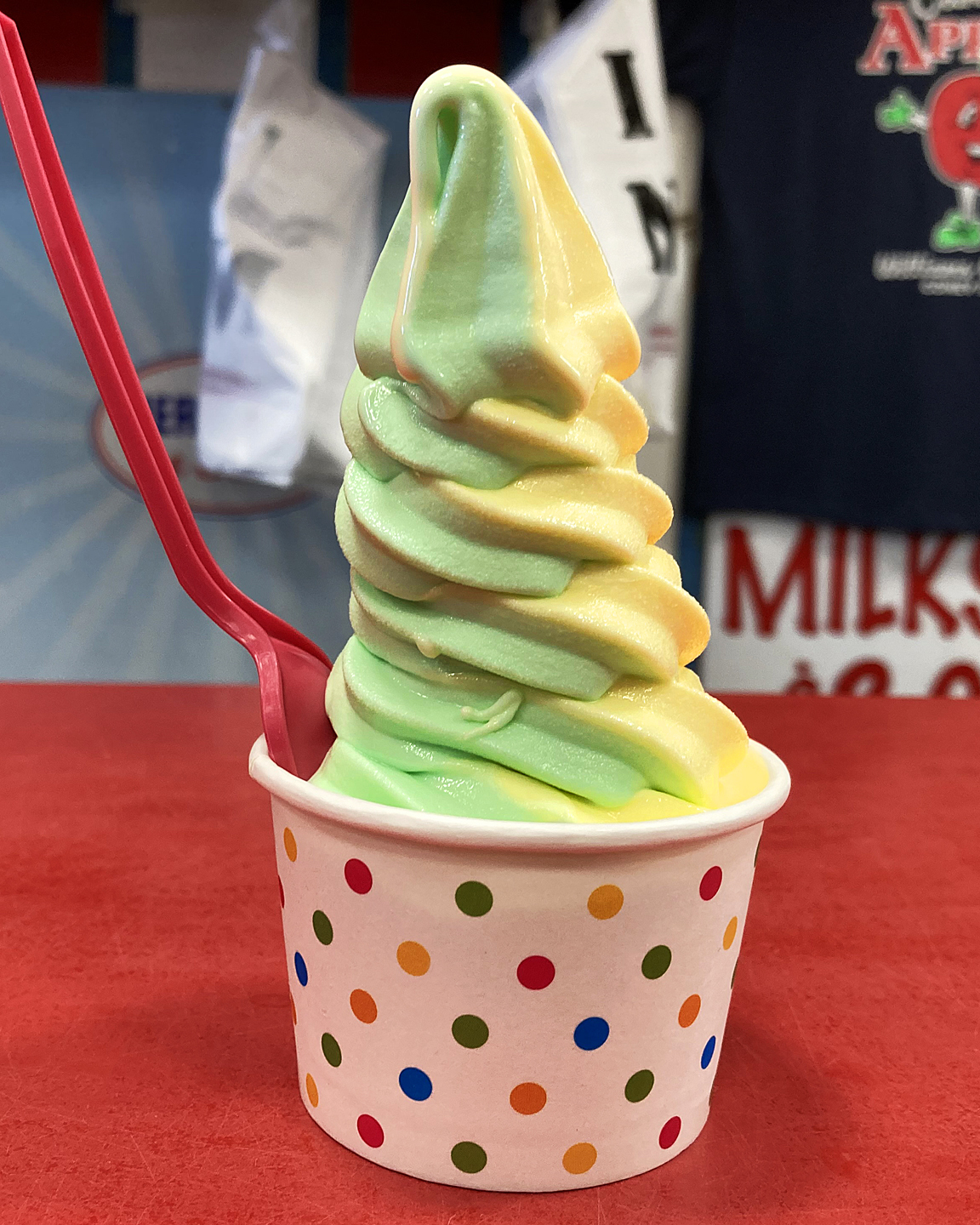 What's your favorite flavor? My favorite flavor varies radically from day to day. That particular day was a sweltering New York City scorcher that reminded me of childhood trips to the boardwalk on Coney Island – ocean breezes, blue water beneath bluer skies, cumulus clouds poised to be redefined, the blare of AM transistor radios blasting Top 40 hits competing with a Yankees game, the screech of seagulls in a feeding frenzy fighting over a fried clam – and a mandatory visit to Williams Candy Shop on Surf Avenue for a cup of pistachio/banana twist soft serve.
"Pistachio and banana?" I hear you cry. "Is that a good combination?"
Of course not.
But this is artificial pistachio paired with artificial banana. A perfect match made in food laboratory heaven; the two share a strong chemical family resemblance and thus are highly compatible.
So on that particular day, this was my favorite flavor: The Flavor of Nostalgia.