Instagram Post 2/18/2019
(Click on any image to view it in high resolution.)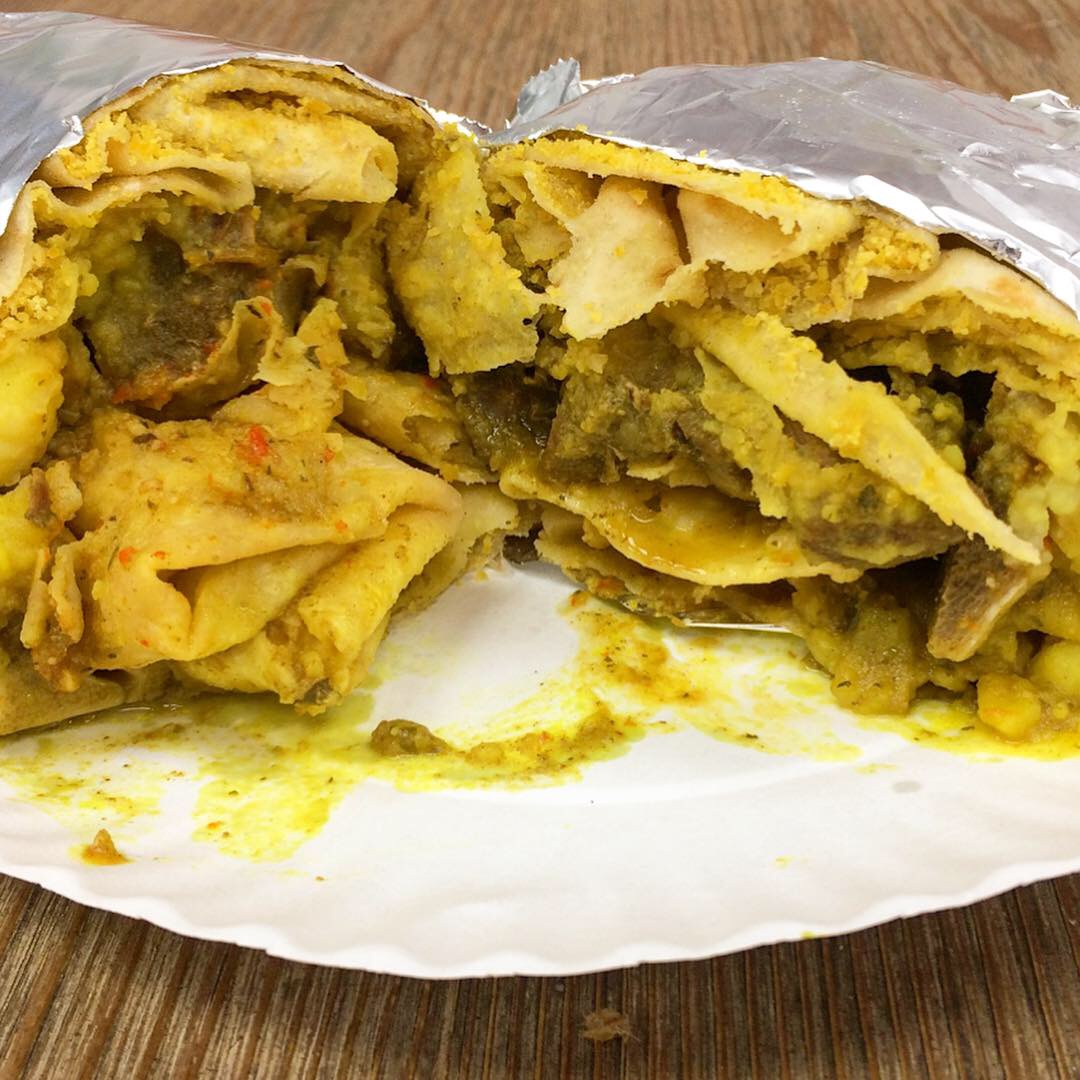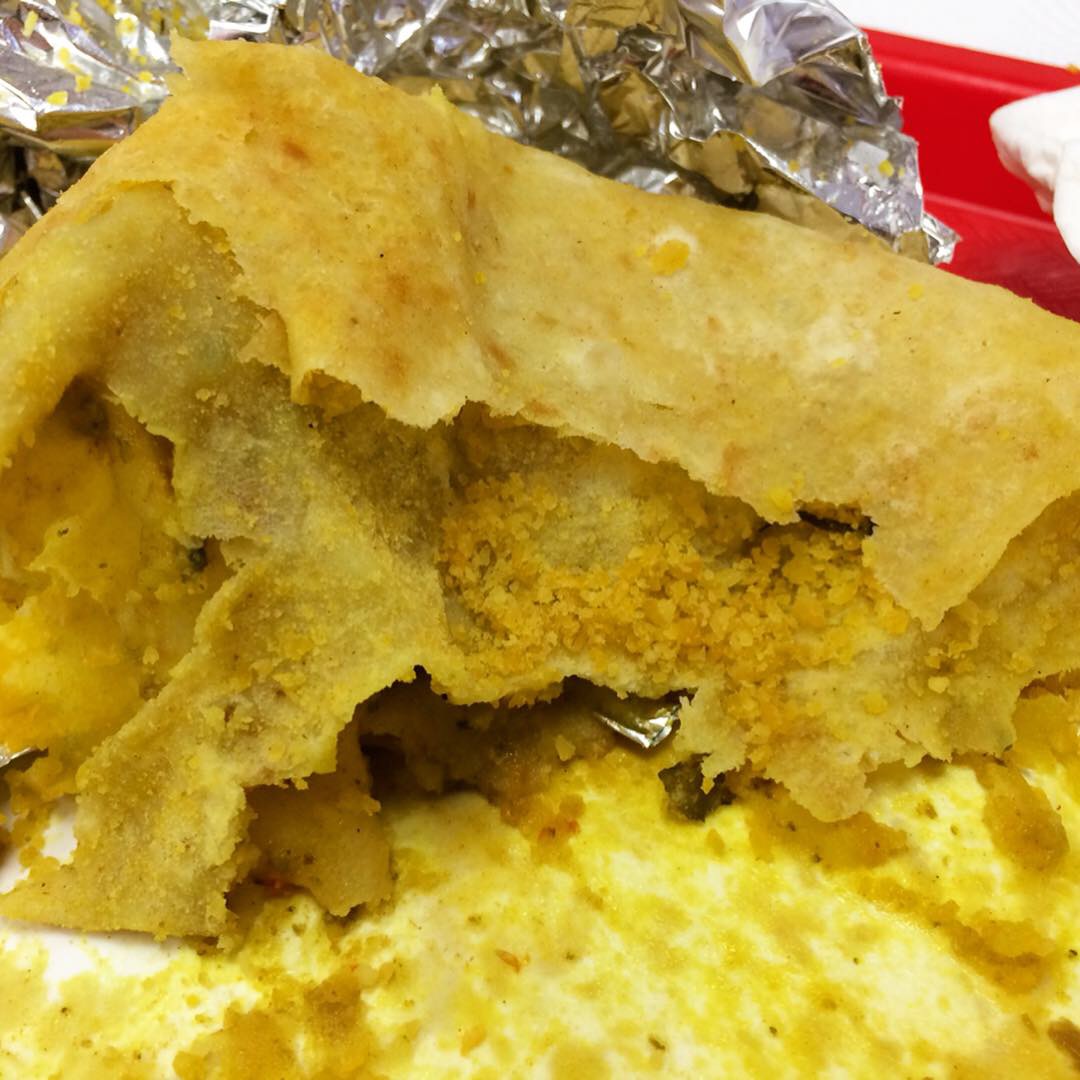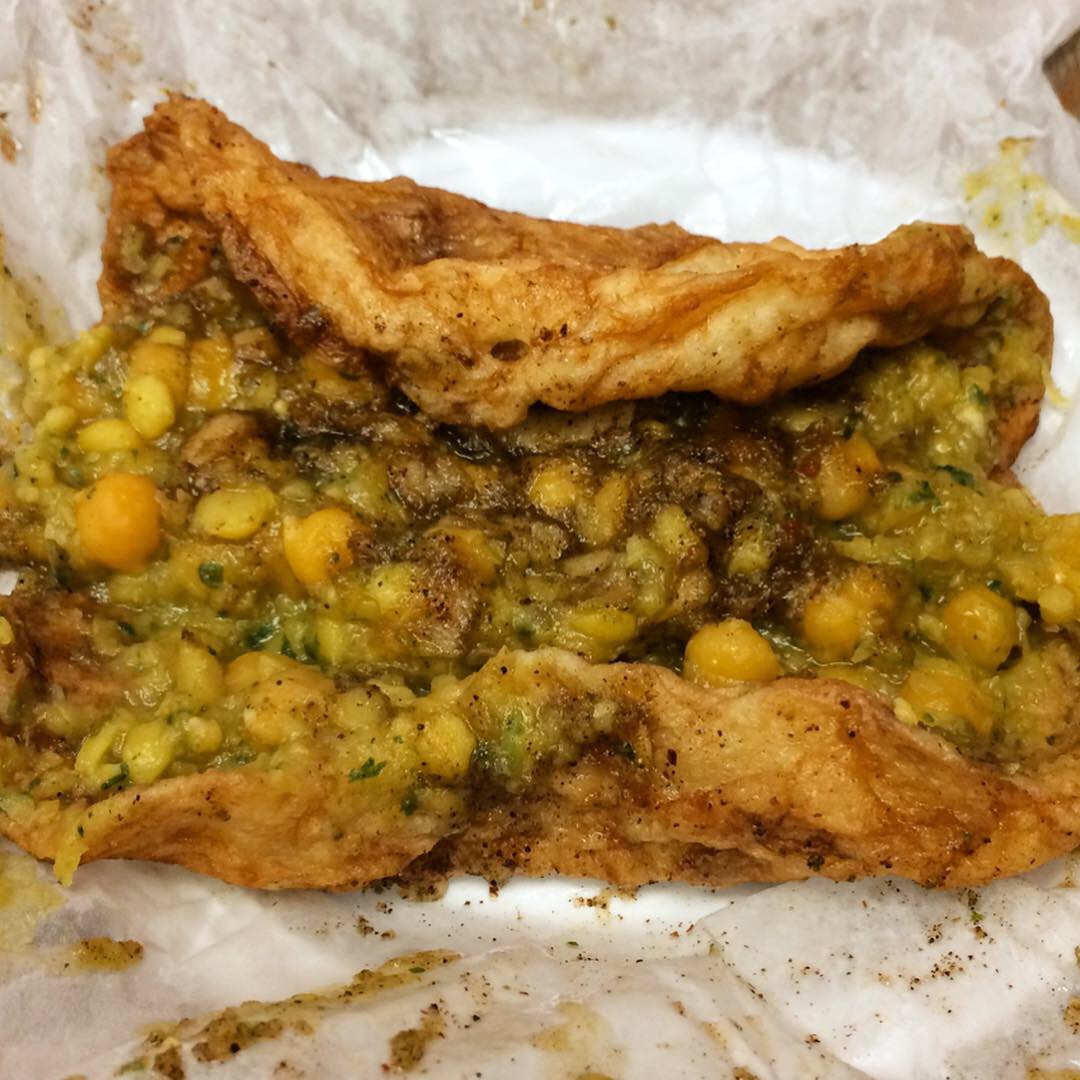 Highlights from our Caribbean Crawl along Nostrand Ave in Brooklyn. This stop was the new location of A&A Bake & Doubles & Roti Shop at 1337 Fulton St just off Nostrand Ave in Bedford-Stuyvesant, Brooklyn.
[1] The goat roti was rich and savory, absolutely delicious. Note that this type of roti, known as dhalpuri, comprises two layers of dough rolled out together with seasoned ground yellow split peas (dhal) sandwiched between. Floppy and supple, it's a security blanket swaddling its treasure.
[2] A closer view of the dhal filling.
[3] There's a good reason why this Trinidadian shop is known as "The Doubles King". Doubles are quintessential Trini street food, and one doubles is a perfect snack. (See what I did there, grammarians?) Curried chickpeas are sandwiched between a pair of fried flatbreads (baras) and they meld to become a wonderfully messy, squishy treat, but it's the condiments and chutneys that separate the king from the commoners and as far as I'm concerned, A&A rules.