Instagram Post 12/14/2018
(Click on any image to view it in high resolution.)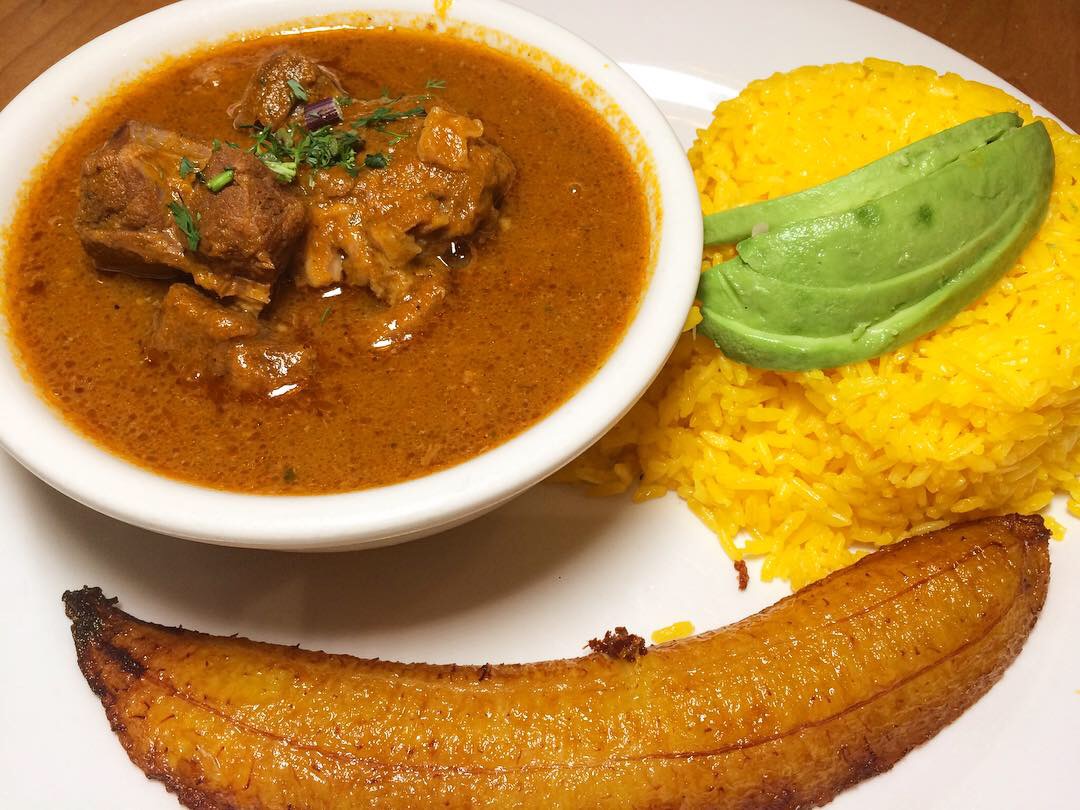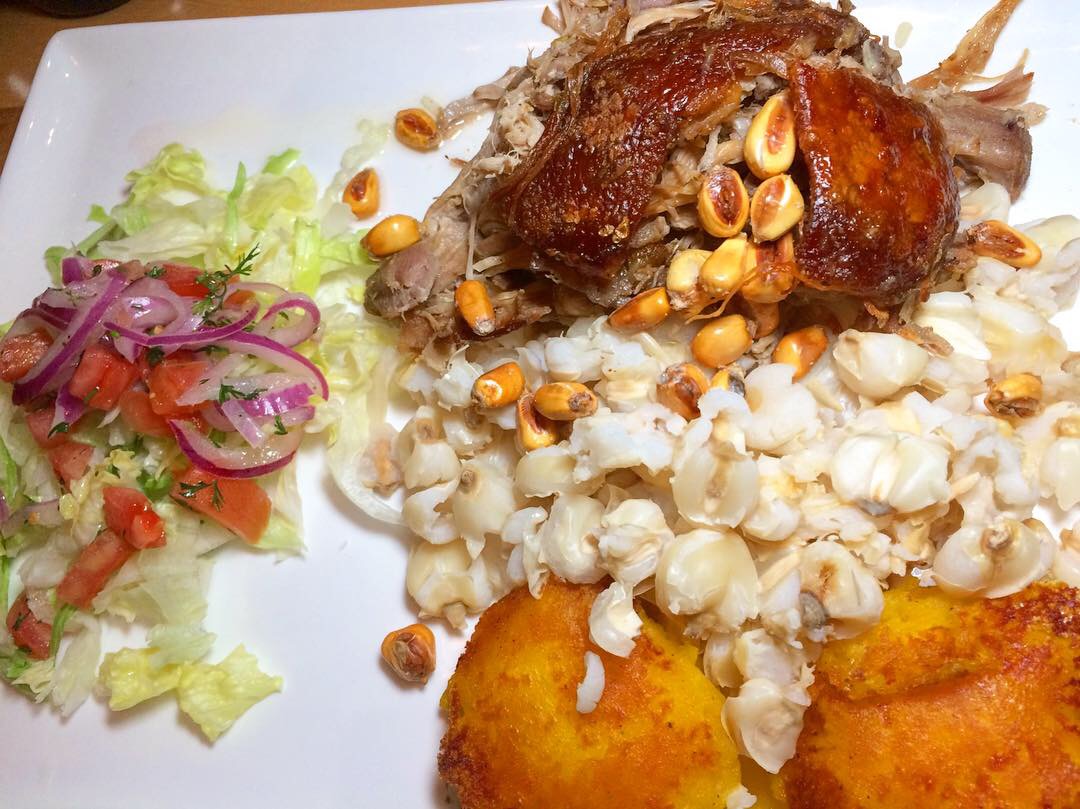 Rincón Melania, 35-19 Queens Blvd in Sunnyside, Queens, is one of those restaurants where everything I tasted was so good that I know I need to return soon.
Seco de Chivo, Ecuadorian goat stew, definitely made me happy: served with Arroz Amarillo (yellow rice) and an avocado wink 😉 plus a Maduro half (sweet plantain) smiling 🙂 at me. Nice when your food likes you back.
Tender, succulent, Pernil accompanied by yapingachos (or llapingachos), pan fried potato pancakes, and two members of the corn family in contrasting preparations: boiled mote and crispy maiz tostado made from cancha or chulpe, sometimes referred to as corn nuts.
More deliciousness to come from Rincón Melania….