Instagram Post 2/17/2020
I've written about Nablus Pastry & Sweets in Bay Ridge, but having hit the trail to New Jersey this past weekend, a nod to their Paterson outpost is due. A mecca for Middle Eastern delights and more expansive than their Brooklyn location, we stopped in for only two of their numerous varieties of kanafeh and some ma'amoul cookies.
(Click on any image to view it in high resolution.)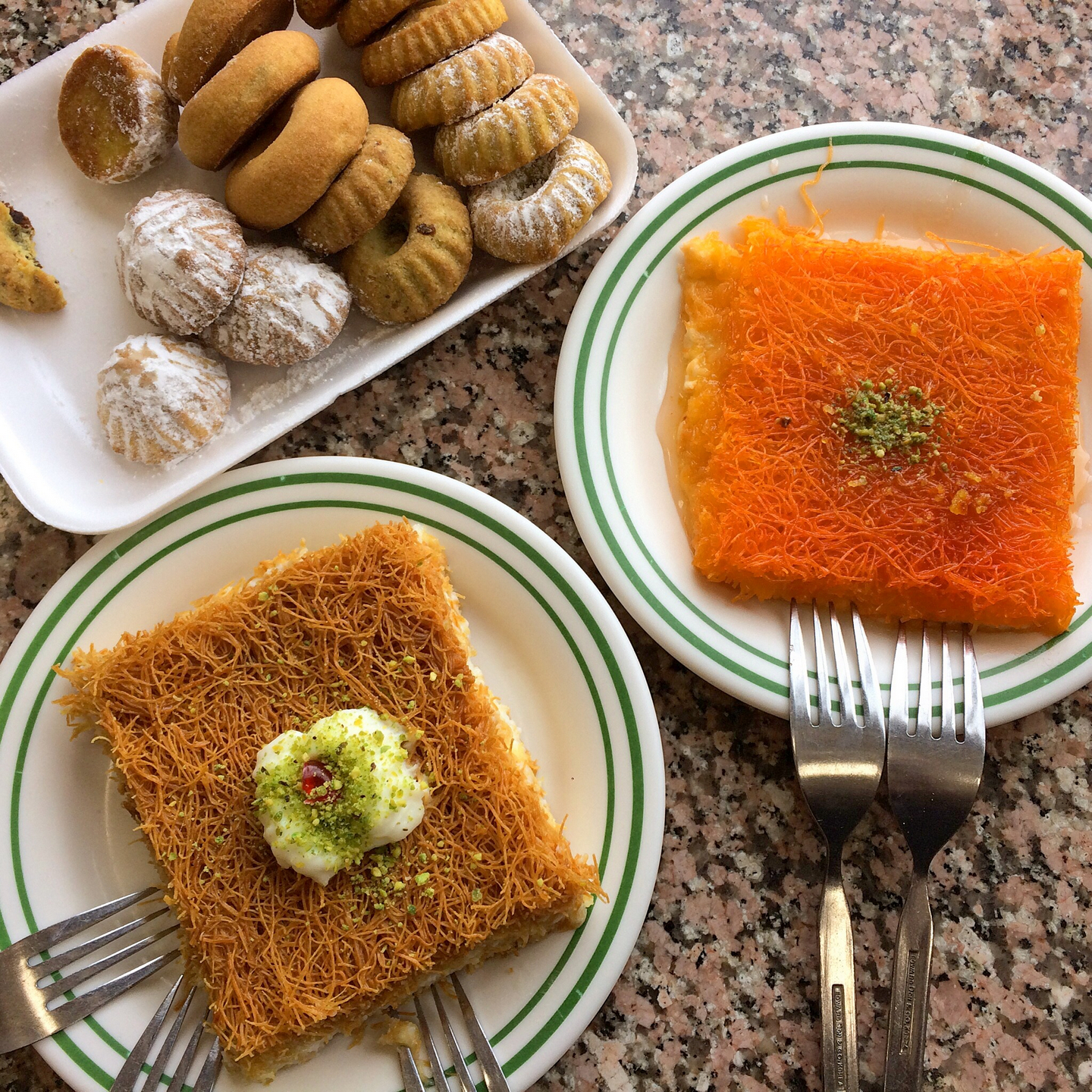 Ma'amoul are melt-in-your-mouth cookies filled with dried fruit or nuts; dates, figs, walnuts and pistachios factor in frequently. Kanafeh, also spelled knafeh, kunafa, (there are many more), but always reliably كُنافة, is hypersweet and made with sugar syrup-drenched crisp shredded dough that conceals rich delights like clotted cream or cheese and is sometimes topped with chopped nuts – as if the lily needed gilding.
Highly recommended. Nablus Pastry & Sweets is located at 1050 Main St in Paterson NJ.