Instagram Post 7/11/2018
(Click on any image to view it in high resolution.)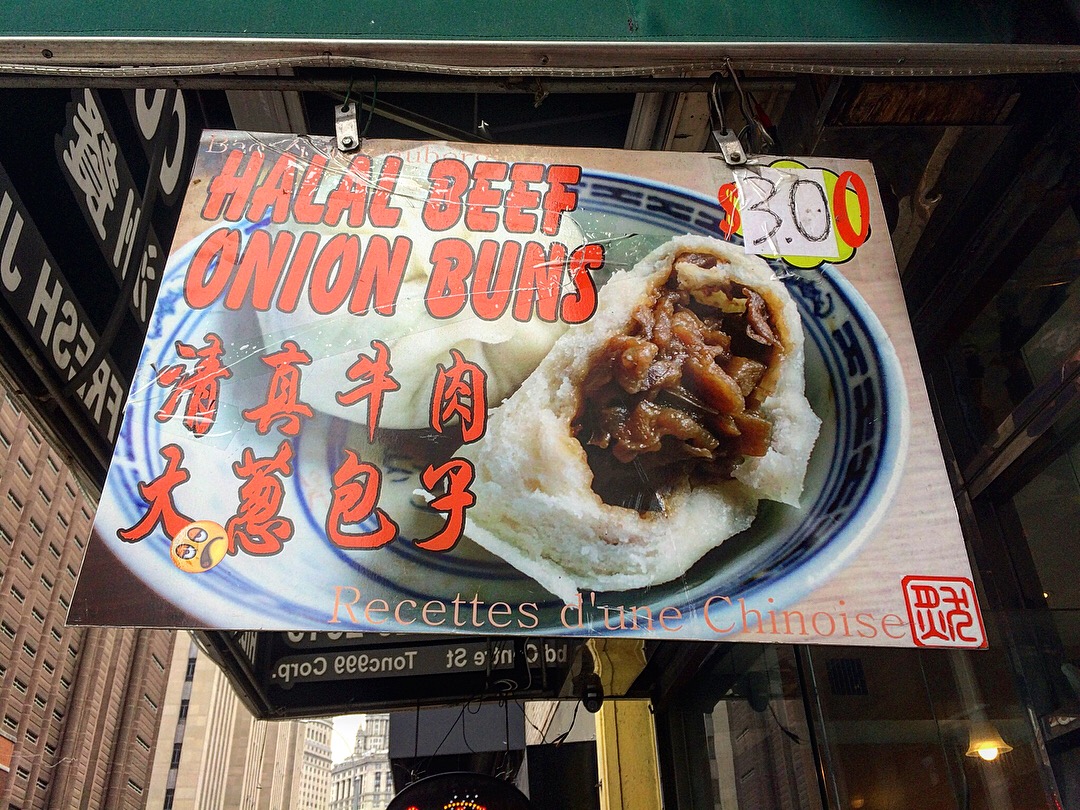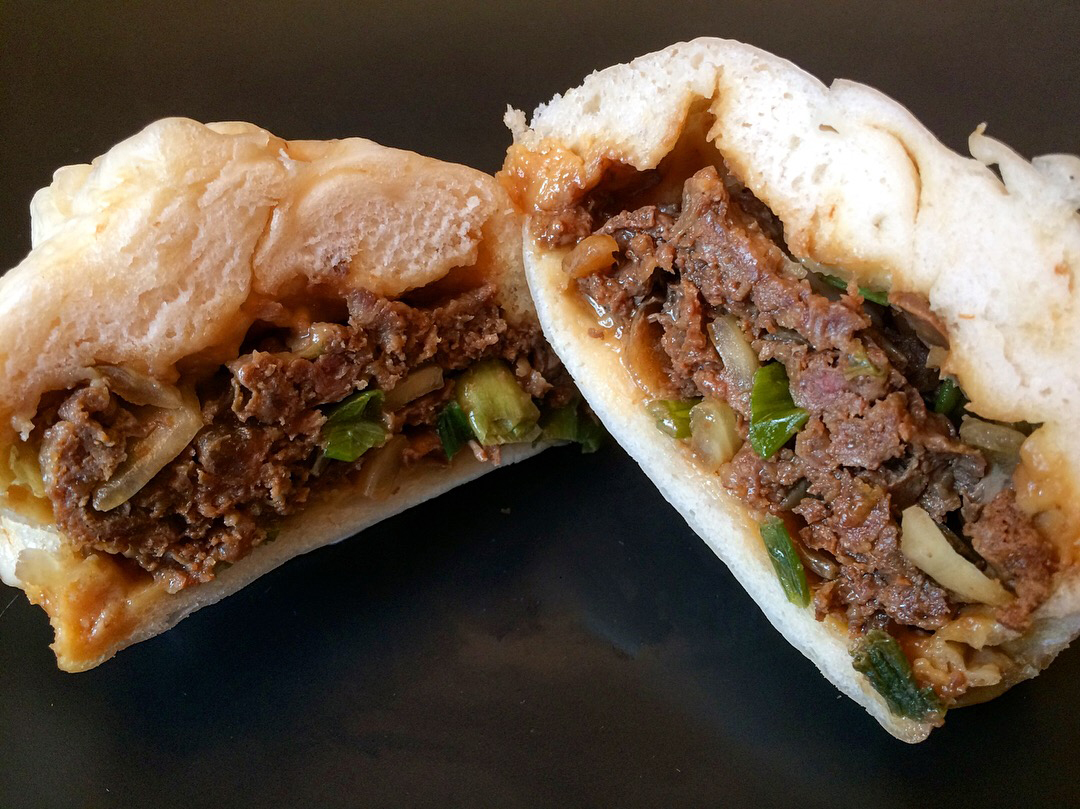 The sign hanging just below the awning of New Asian Cuisine at 153D Centre Street, Manhattan, was what caught my eye: Halal Beef Onion Buns. I believe the Chinese text was literally "Halal Beef – Big Scallion (hence onion) Bun". The text in French at the bottom (which I can read far better than I'll ever be able to read Chinese) was "Recettes d'une Chinoise", Recipes from a Chinese Woman. That was enough to persuade me to venture into what looked like an old school downtown NYC coffee shop that had seen better days.
(The second photo shows the inside scoop.)
I don't know if this inexpensive but tasty snack was really Chinese. I don't know why the subtitle was in French. And I know even less about that emoji-like face stuck to the sign. But I do know that this steamed bao hit the spot right before I descended into the subway station next door!