(Click on any image to view it in high resolution.)


On my Bay Ridge food tour, The Flavors of Little Levant and Little Yemen, we visit a few of its opulent sweet shops, some of which feature mastic ice cream. Booza hails from the Levant and Egypt and is known for two qualities, its stretchy consistency and its ability to resist melting; Turkish dondurma and Greece's kaimaki are its somewhat less sticky, somewhat more melty close cousins.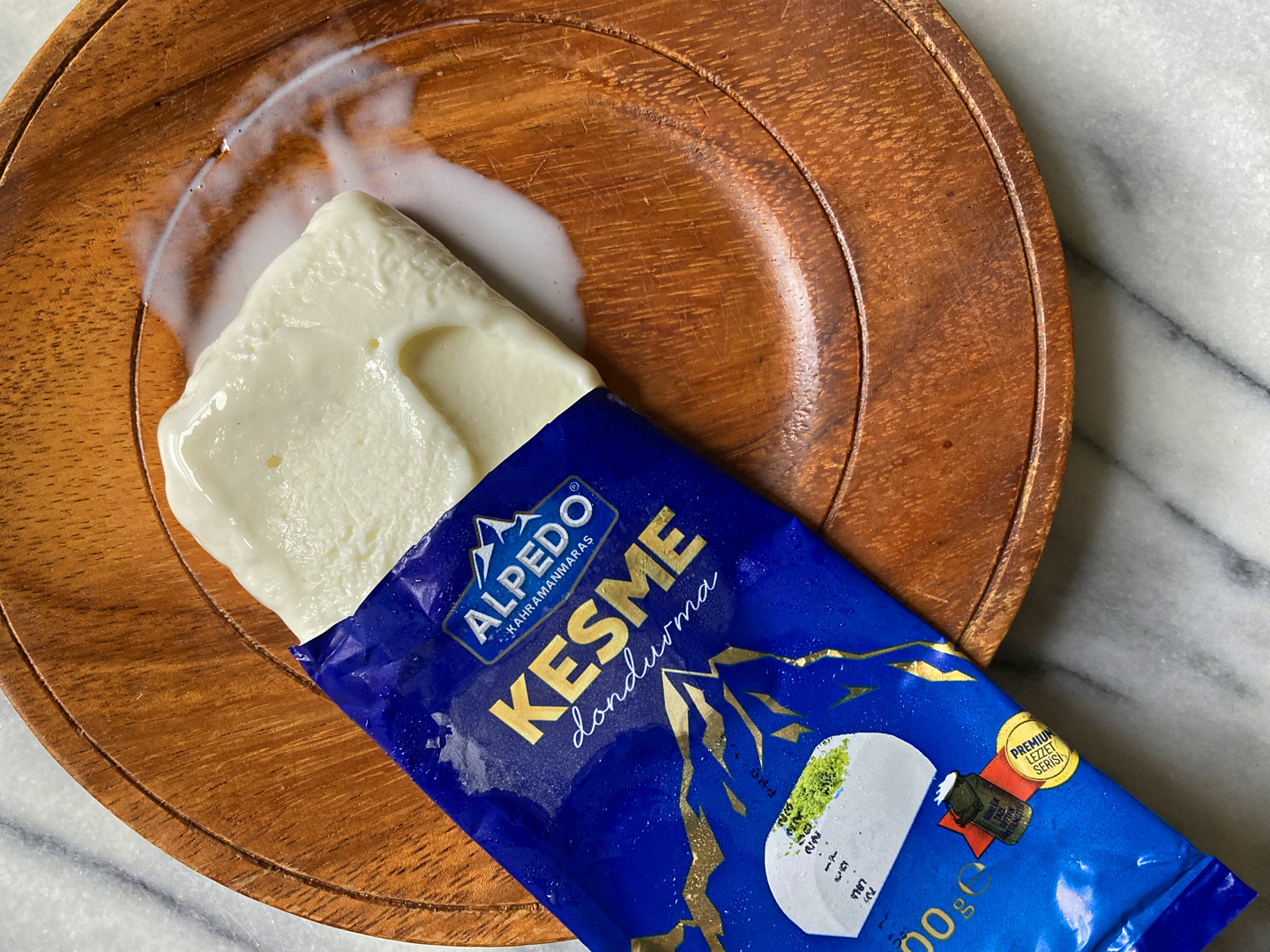 This is dondurma from Antepli Baklava, 7216 5th Ave, and they offer it in two forms: a squeeze up pouch…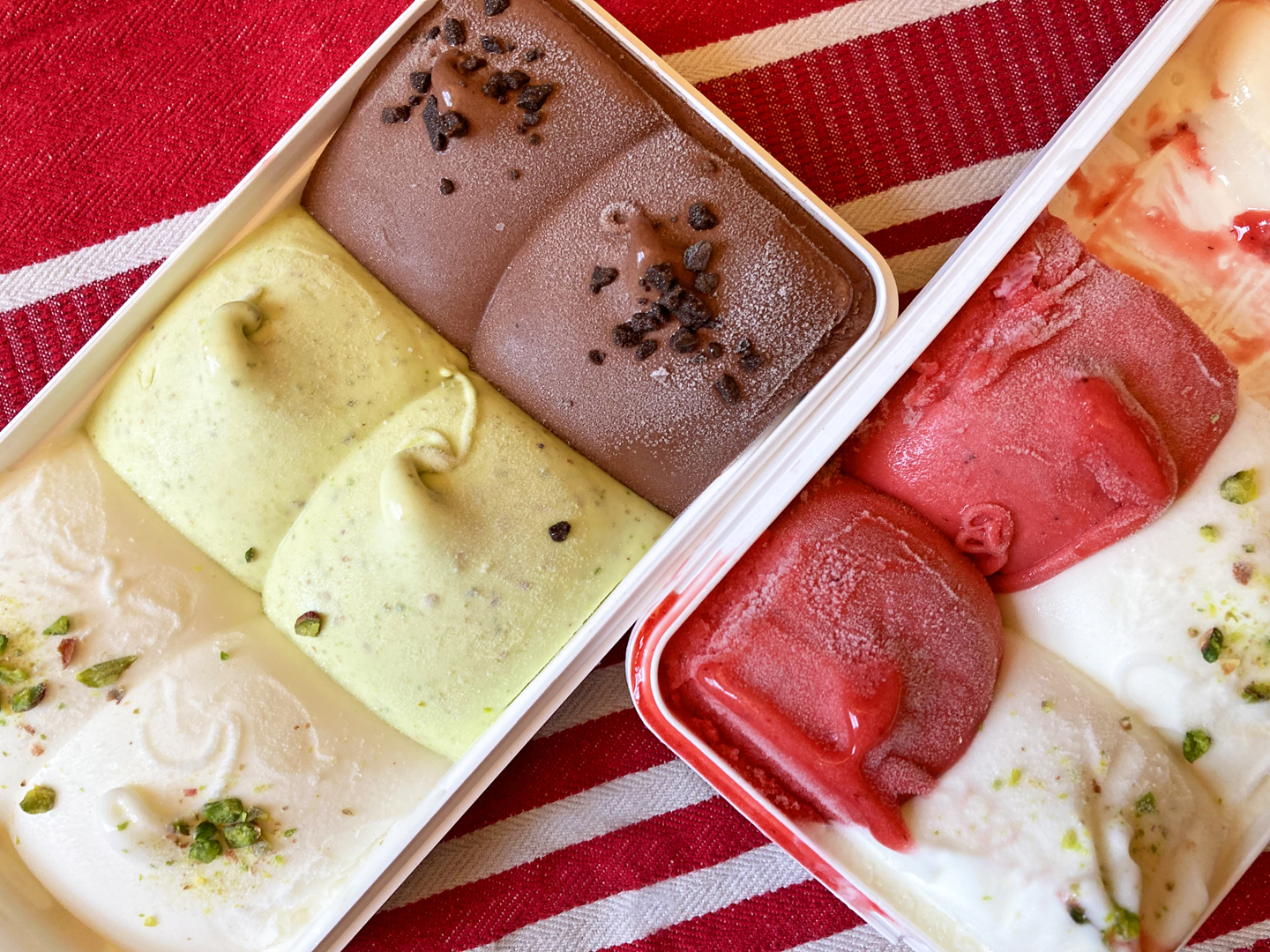 …and roughly pint-sized containers in çilek (strawberry), kakao (cocoa), fıstık (pistachio), and sade (plain) flavors. Needless to say, I've tried them all – in a quest to ferret out the best of the best, of course. 😉
So is this the magic mastic ice cream we'll enjoy on our Bay Ridge ethnojunket? Only one way to find out: check out my Ethnojunkets page and sign up to join in the fun!