Instagram Post 6/22/2019
(Click on any image to view it in high resolution.)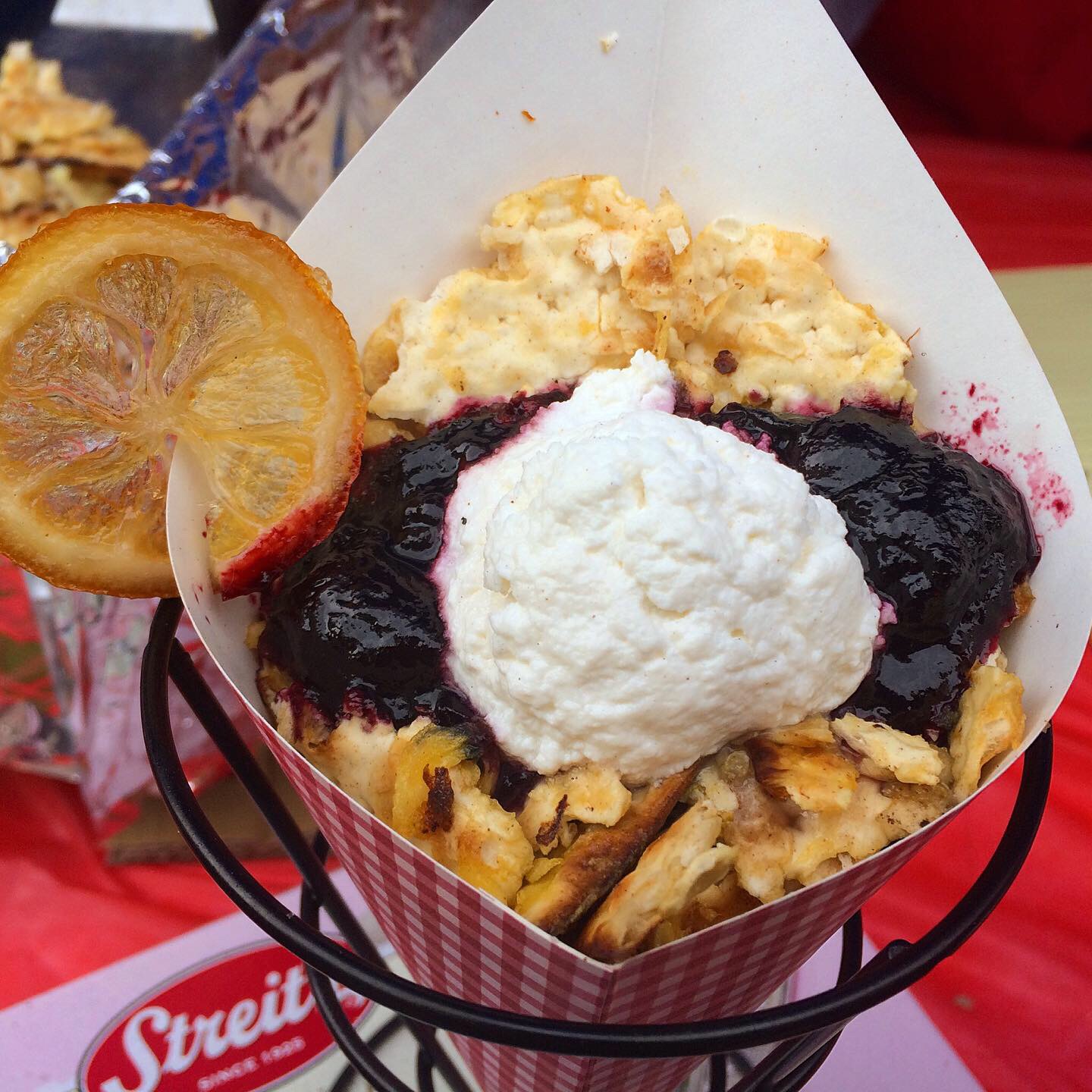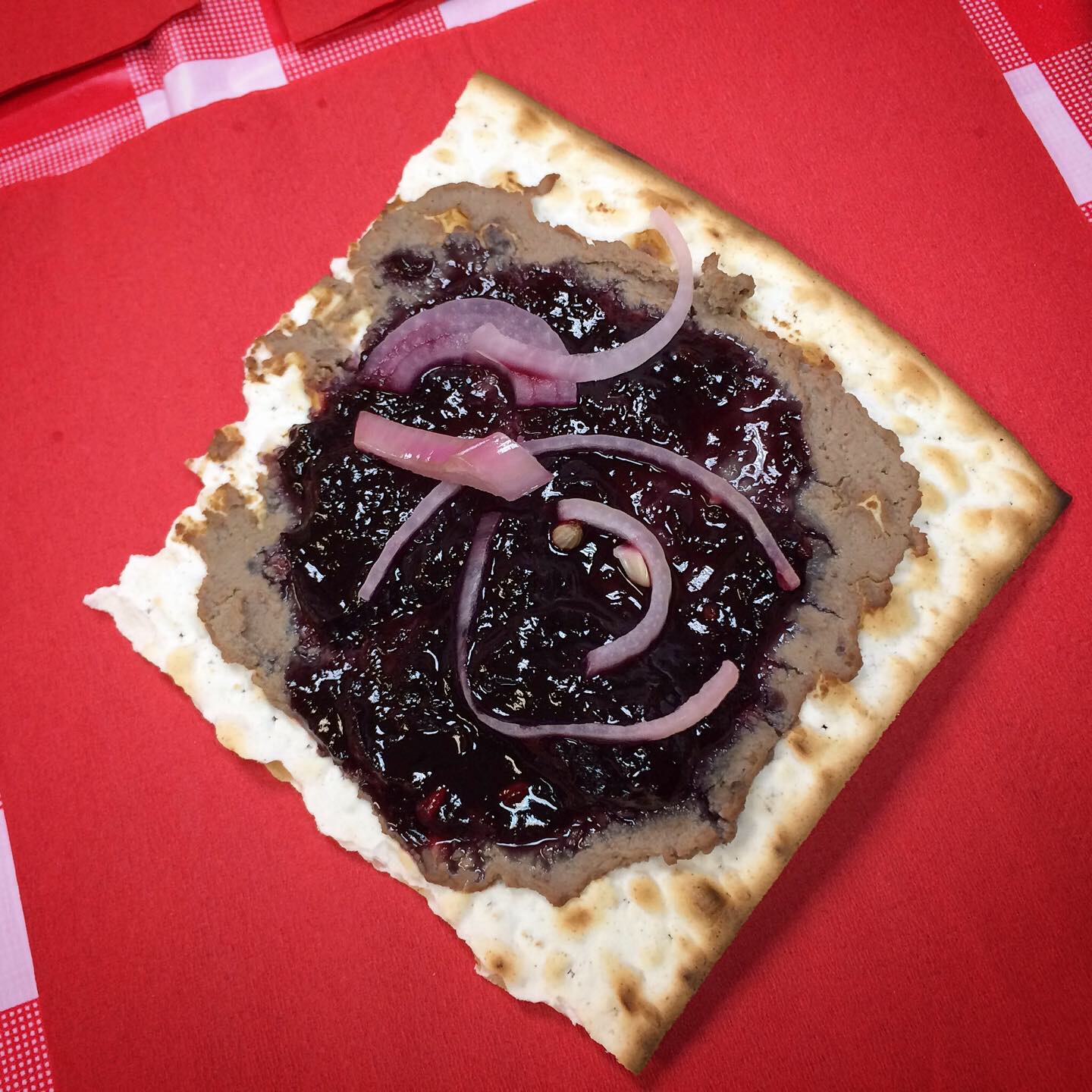 I'm not certain about the linguistic prowess of the folks from Oy Benne!, the Queen's Night Market Italian-Jewish comfort food vendor, but I am certain about their cooking prowess. "Oy", of course, is a Yiddish interjection, but were they trying for the Italian "Bene" meaning good? I was so taken with their culinary concept that I neglected to ask.
[1] Their gastronomic fusion idea is not lost in translation, however. Matzo Brei is a savory dish made from softened pieces of matzo soaked in beaten eggs and fried, the Jewish kitchen's answer to French toast if you will. Traditionally accompanied by sour cream and applesauce, here it gets a sweet bacio from Italy by swapping in ricotta for the sour cream and cherry preserves for the applesauce, along with a few other tweaks to the canonical recipe.
[2] At the Queen's Night Market press event, Oy Benne was featuring chopped chicken liver made with duck fat instead of schmaltz (chicken fat), unexpectedly served with a sweet, fruity topping. Matzo never had it so good. Check the QNM schedule to see when they'll be there next.
Che geshmak!