Instagram Post 7/15/2019
(Click on any image to view it in high resolution.)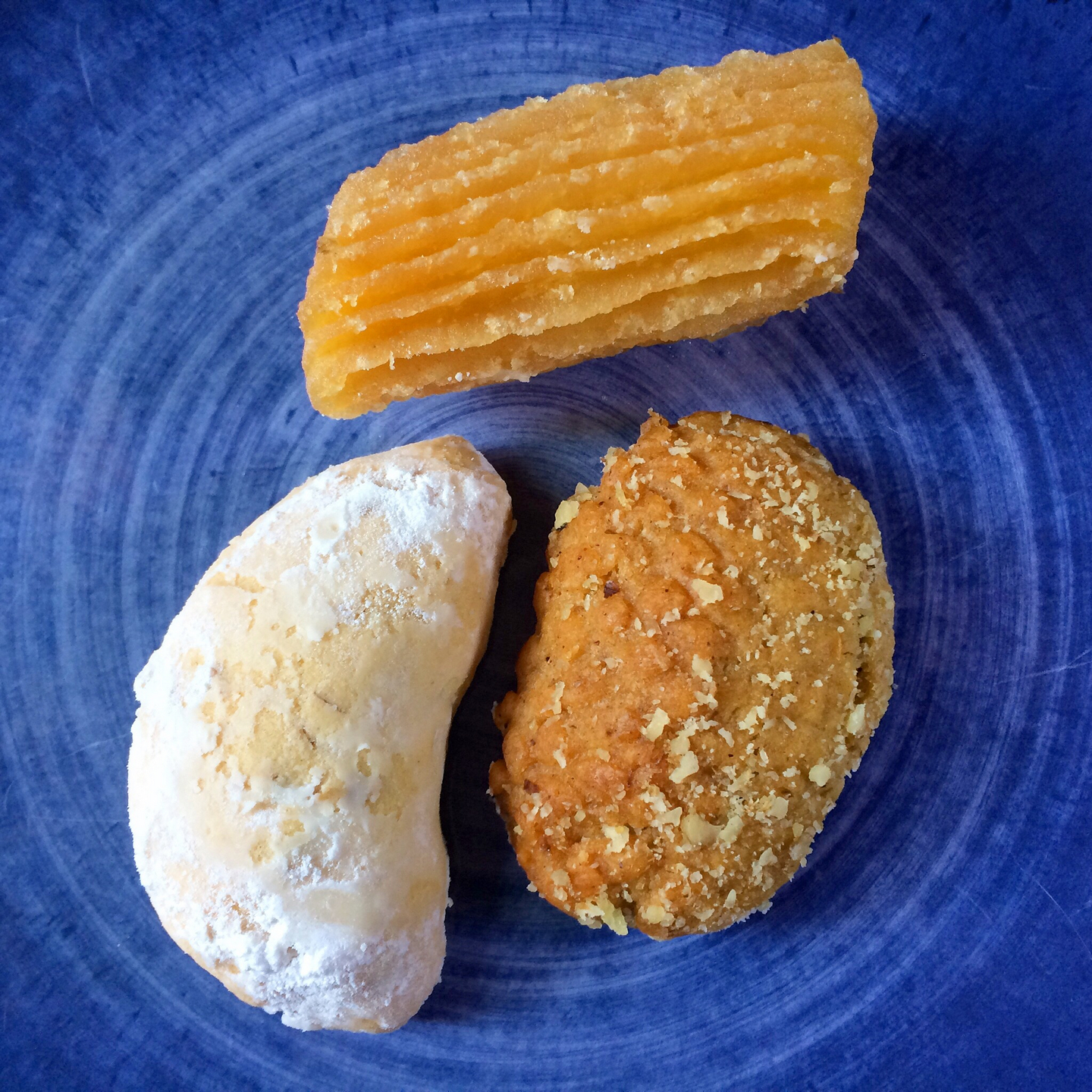 The venerable (established in 1977) Omonia Café, longtime fixture for Greek and Italian cookies and pastries, is still going strong offering a more wide-reaching menu than its original mission – but for me, it's still the OG (original Greek) bakery in the neighborhood. Three classic cookies followed me home from 76-12 3rd Ave, Bay Ridge, Brooklyn; clockwise from the top:
Tulumba, deep fried until golden then drenched in sweet syrup, these are spongy in texture despite an appearance that promises a touch of crackle.
Melomakarona are made from flour, sugar, walnuts, honey and the usual suspects lurking in a Greek Christmas cookie; they're distinguished by the addition of olive oil to the dough. This cookie must surely be healthy because olive oil is good for you, right?
Kourambiedes (you might see kourabiedes) are Greece's entry in the international wedding cookie competition vying with Mexican, Italian, Danish, and Russian contenders. All are fragile shortbread cookies and rather similar to each other (shhhh!). Off topic: Why is it that all the wedding cookies I've encountered crumble and fall apart? Just sayin'.