Instagram Post 4/6/2020

👨‍🍳 Cooking in the Time of COVID 👨‍🍳
Months ago, when I last visited Newark's Ironbound district, I paid a visit to Seabra's flagship market at 260 Lafayette St; appropriately, it's the size of a suburban supermarket and is the motherlode of all Portuguese and Brazilian food cravings. I bought too many varieties of Portuguese sausages (my standard MO when I can't make a decision), did some snackin', and stashed the rest in the freezer for another time.
(Click on any image to view it in high resolution.)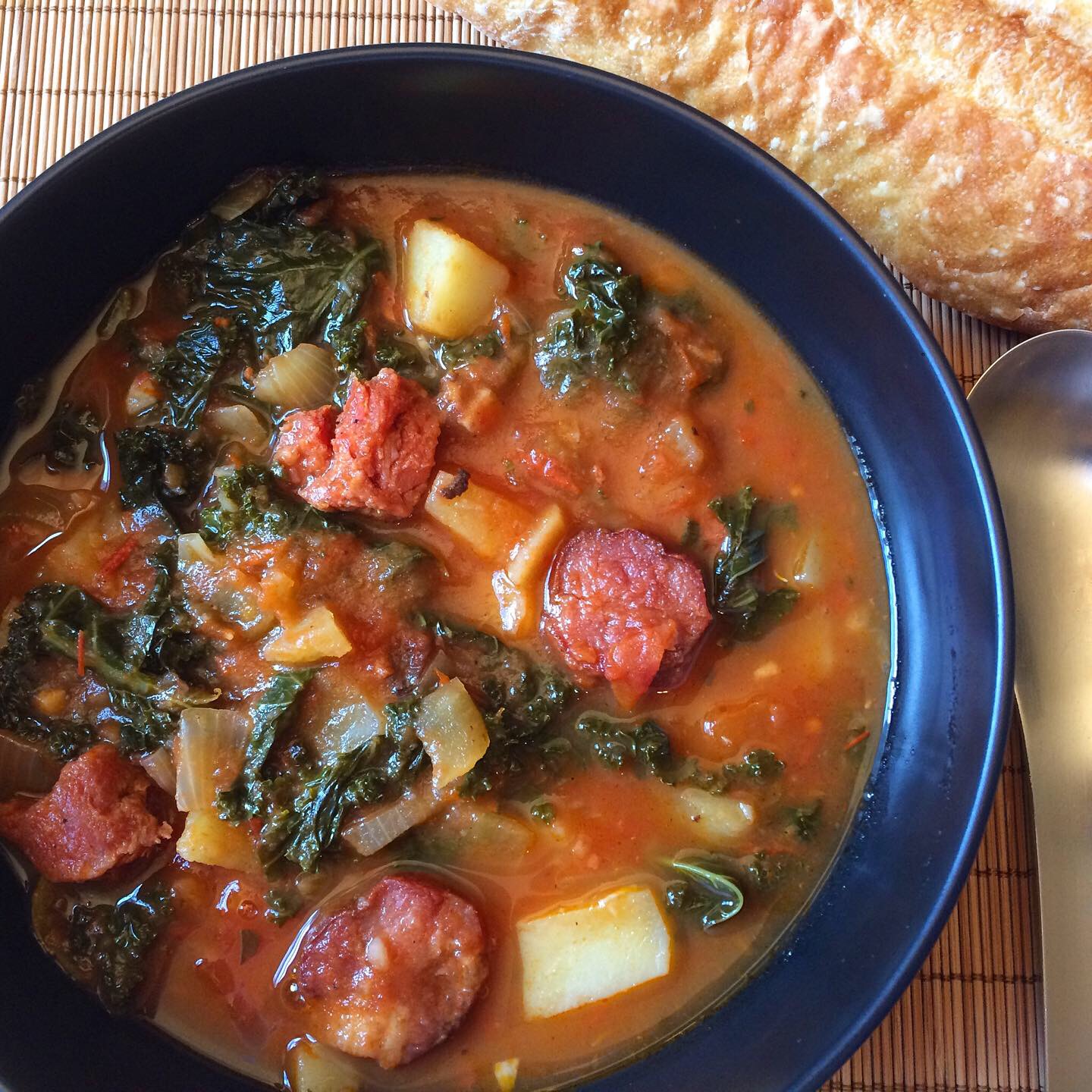 That time, obviously, has come.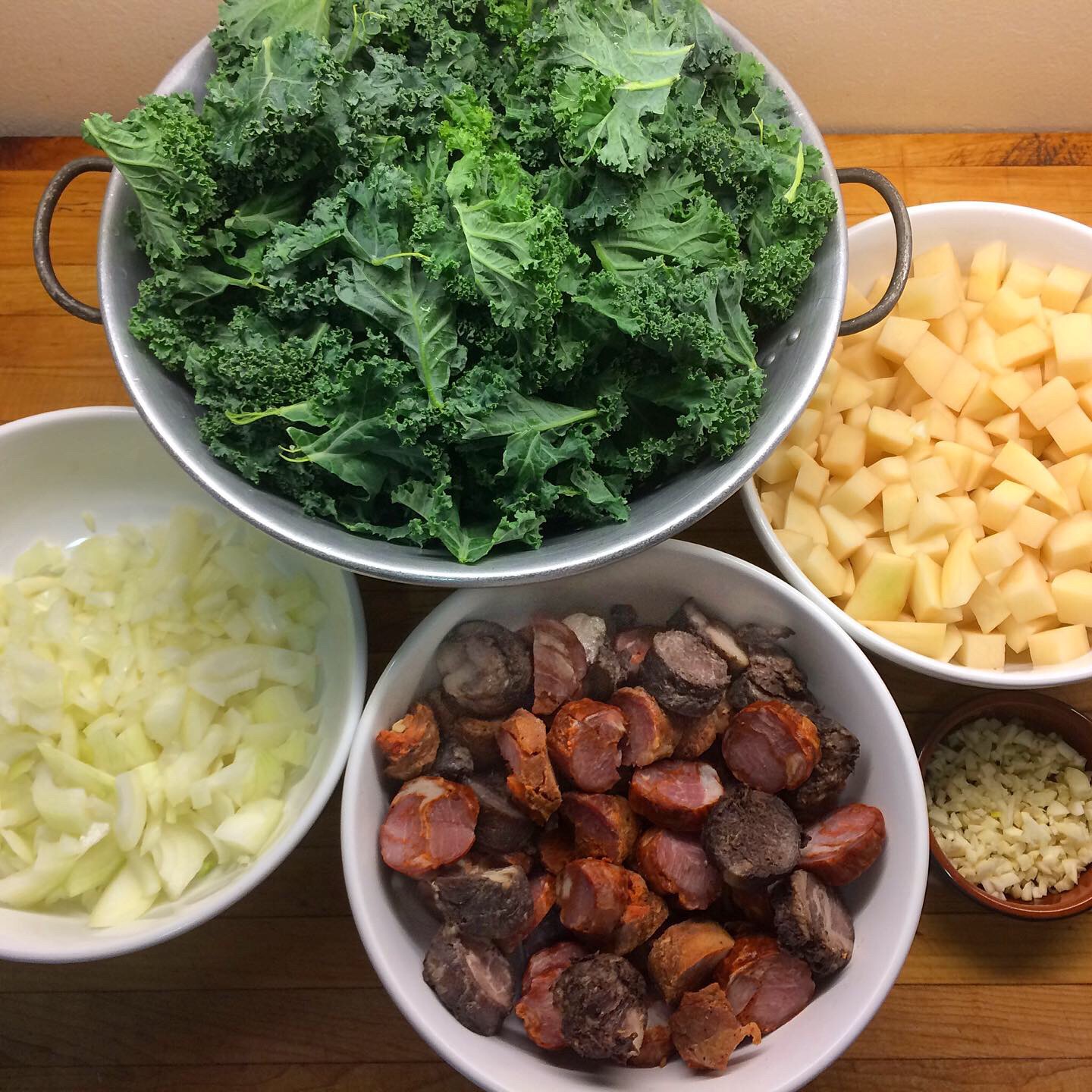 Therefore, with an eye towards preparing the iconic Portuguese kale and chouriço soup, kale and potatoes topped the list on my now highly sporadic local shopping trip; I had the other ingredients on hand (chicken broth, canned tomatoes, onions, garlic, herbs and spices). If you're curious about the sausages, there's smoky Transmontano and two kinds of Chouriço Caseiro (home style), a dry one and a darker, softer number, both made from pork and wine.
So now, instead of too many sausages in the freezer, I have too much soup. 😕 Wouldn't it be great if that were the worst of our problems? (Or should I say the wurst? 😉)


Stay safe, be well, and eat whatever it takes. ❤️