Part eight in a series of reports.
Some folks look forward to the annual celebration of their birthdays or anniversaries; for me it's the occasion to cover America's largest food and beverage trade show right here in New York City, Specialty Food Association's Summer Fancy Food Show. (Check out full coverage and a description of a past event here.) Aside from the fact that it affords the chance to hob and nob with other professional foodies, see what products and brands are trending and poised to make a breakthrough, and get a sense of what the industry thinks the marketplace is craving, it gives me the opportunity to turn you on to new products to watch for locally or order online.
The 2020 FFS was, like almost everything else, canceled because of the pandemic, but the organization has announced a 2021 iteration of the event coming soon. At a previous show, I was introduced to Nature's Charm canned Young Green Jackfruit Confit; in its yellow ripened form it's one of my favorite fresh fruits, but the unripe green version also figures into a number of cuisines (particularly Southeast Asian) as a savory ingredient and is especially popular as a meat substitute among vegetarians and vegans.
(Click on any image to view it in high resolution.)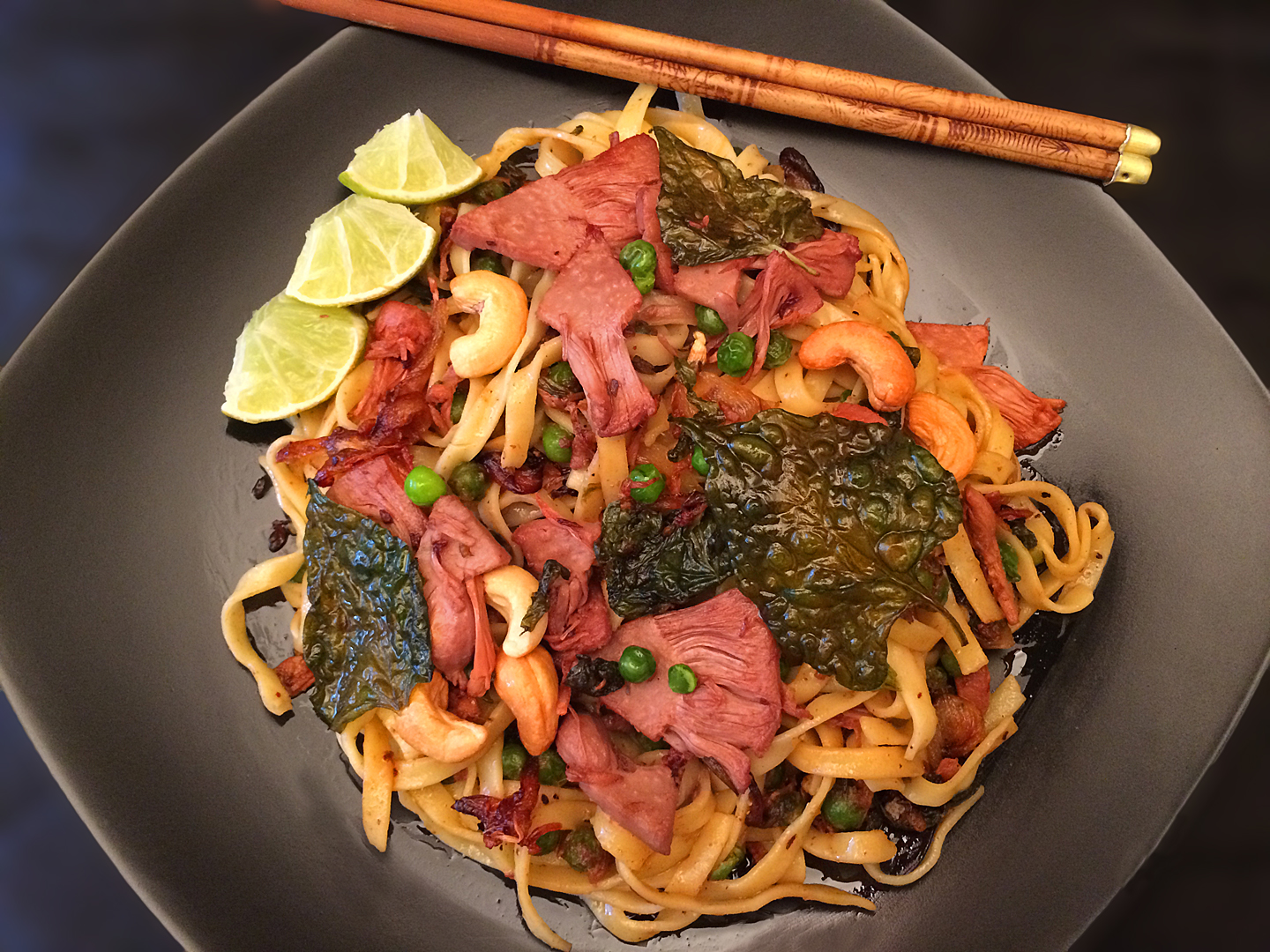 I used this confit variation in a stir-fry with fresh Chinese noodles, peas, and cashews. The dish started out with caramelized onions, shallots, pressed garlic and ginger plus a paste containing dried chilies, tomato paste, and a bit of coconut milk to loosen things up. The outlier ingredient was fish mint used two ways here: julienned and sautéed with the aromatics, and fried as a garnish.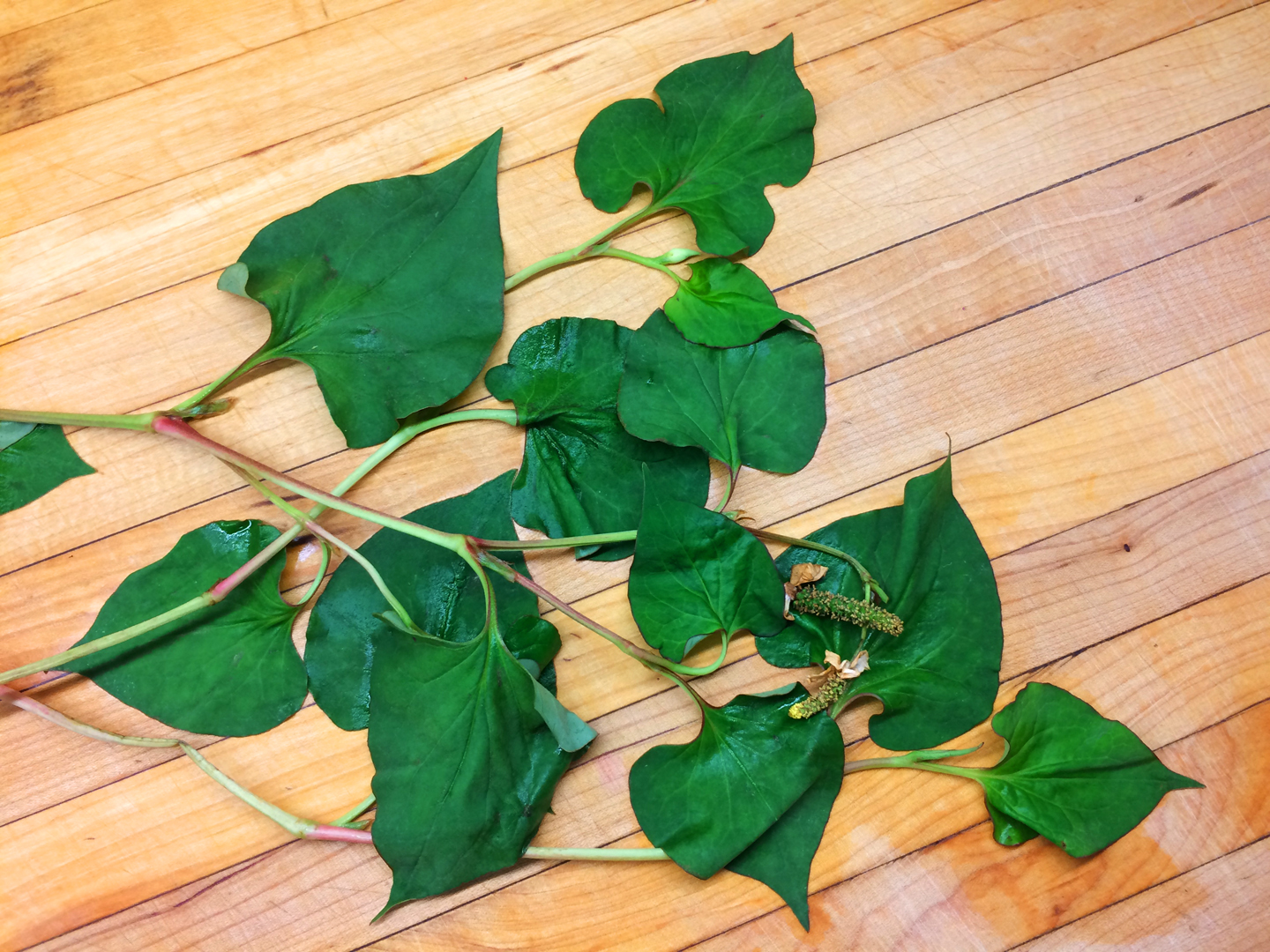 Fish mint (botanically, Houttuynia cordata) does have something of a vaguely fishy character, but that doesn't really describe it precisely. Its common name is almost calculated to drive you away (like "mugwort"), even though it does have a toe dipped in accuracy. It's also known as rainbow plant and chameleon plant. Better.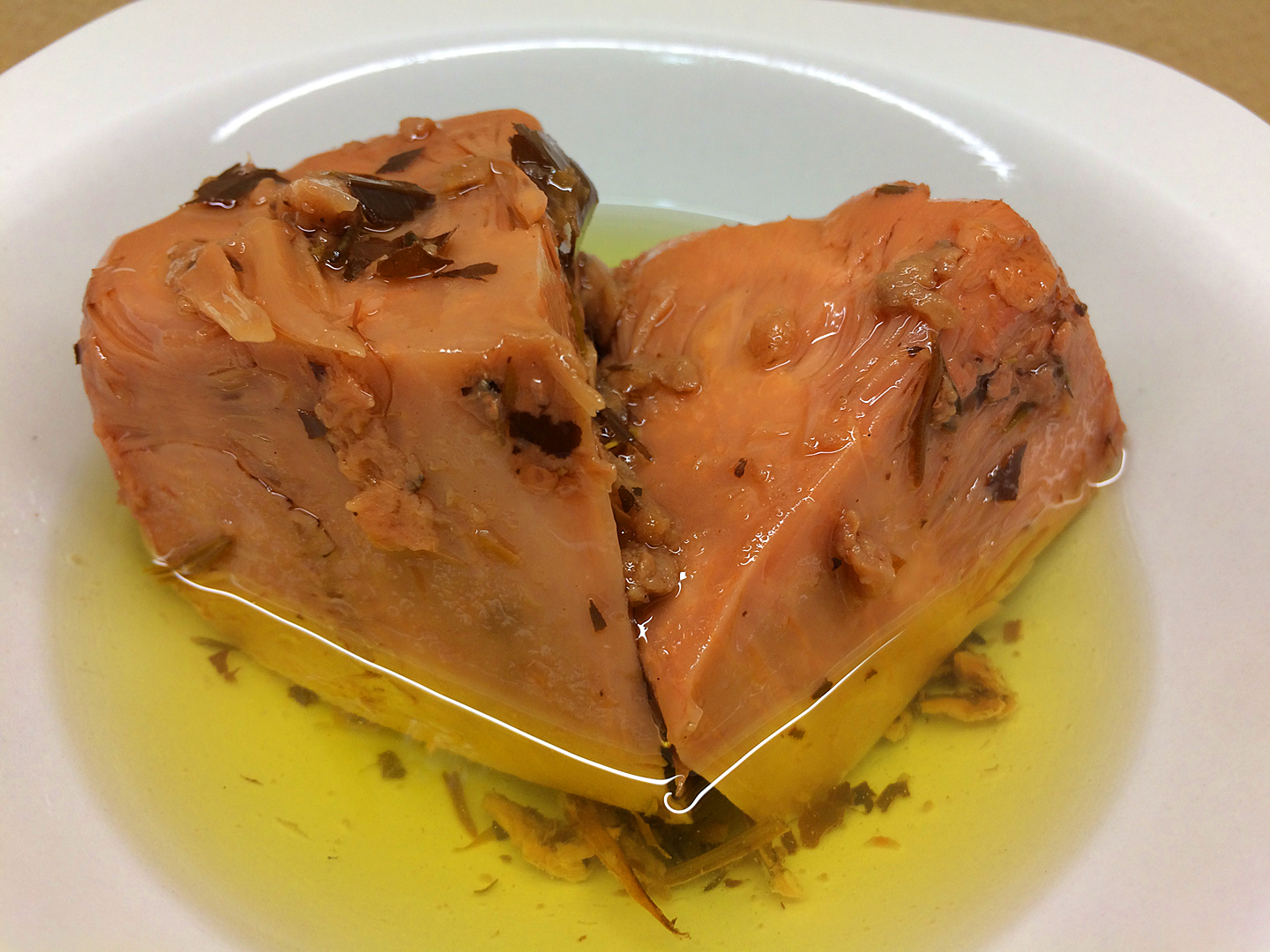 The jackfruit confit straight out of the can is falling-apart tender (it's a confit, after all), not sweet in the least, and it picked up the flavor of the aromatics beautifully. I also used the seasoned oil in which it was packed as an ingredient for the sauce.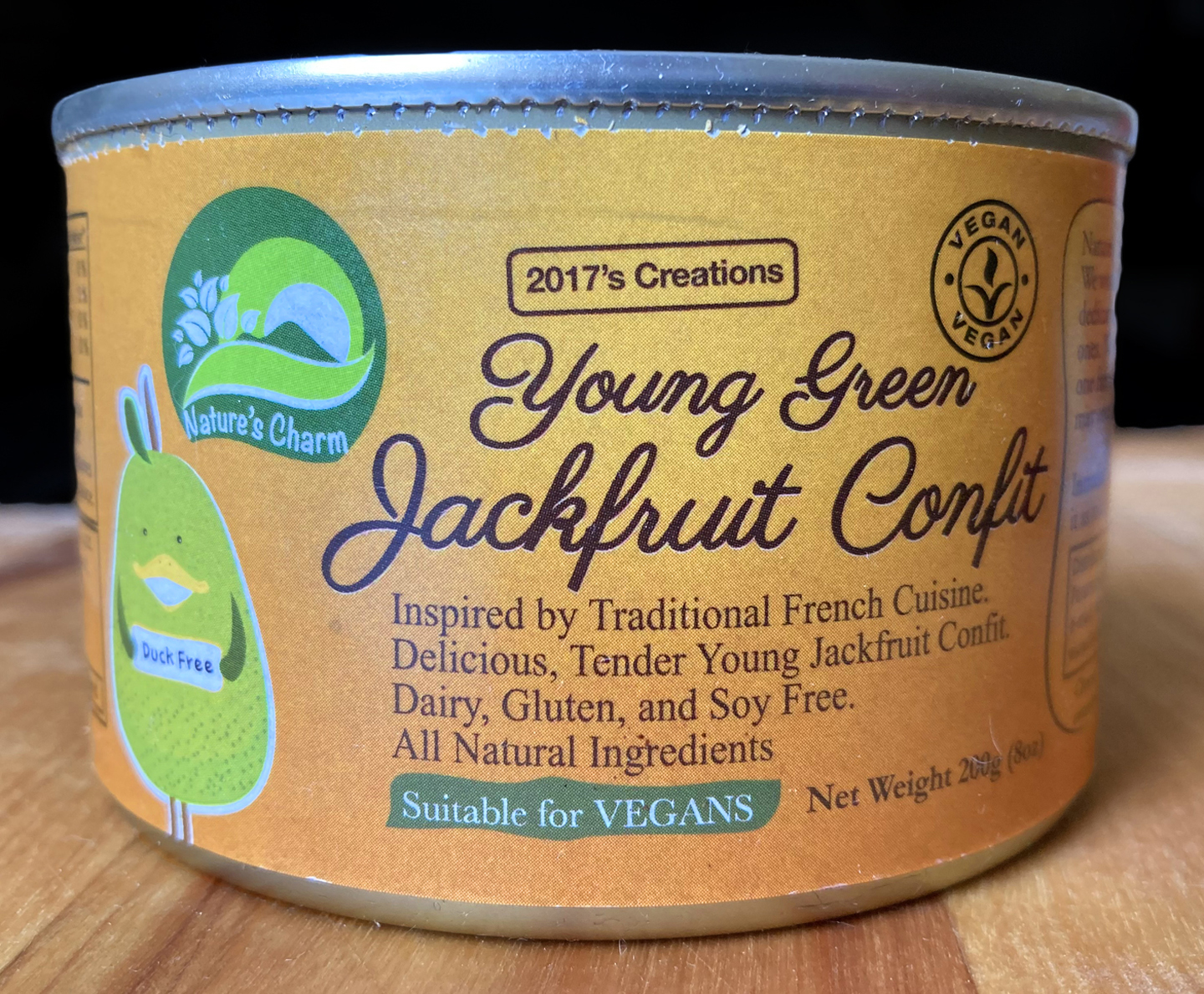 Ready to try some experiments of your own? Find Nature's Charm Young Green Jackfruit on Amazon.com.