Ethnojunkets?
An ethnojunket is a food-focused walking tour through one of New York City's many ethnic enclaves; my mission is to introduce you to some delicious, accessible, international treats (hence, "ethno-") that you've never tasted but soon will never be able to live without (hence, "-junkie").
As a Sightseeing Guide licensed by the NYC Department of Consumer Affairs, I've covered most of the five boroughs at one time or another; we've eaten our way through Flushing's Chinatown and sampled Filipino, Indian, Bangladeshi, and South American treats in Jackson Heights and Woodside, prowled around Staten Island's Sri Lankan area, and picnicked on Eastern European delicacies in Brighton Beach's Little Odessa – to name but a few.
The Tours:
Exploring Eastern European Food in Little Odessa
On this ethnojunket, we'll sample the delights of Eastern European, Central Asian, and Russian cuisine along Brighton Beach Avenue in Brooklyn. We'll share Georgian cheese bread as well as Turkish and Russian sweets and treats along with amazing dumplings, savory meat pies, authentic ethnic dishes, and so much more.
Some photos from past ethnojunkets:
(Click on any image to view it in high resolution.)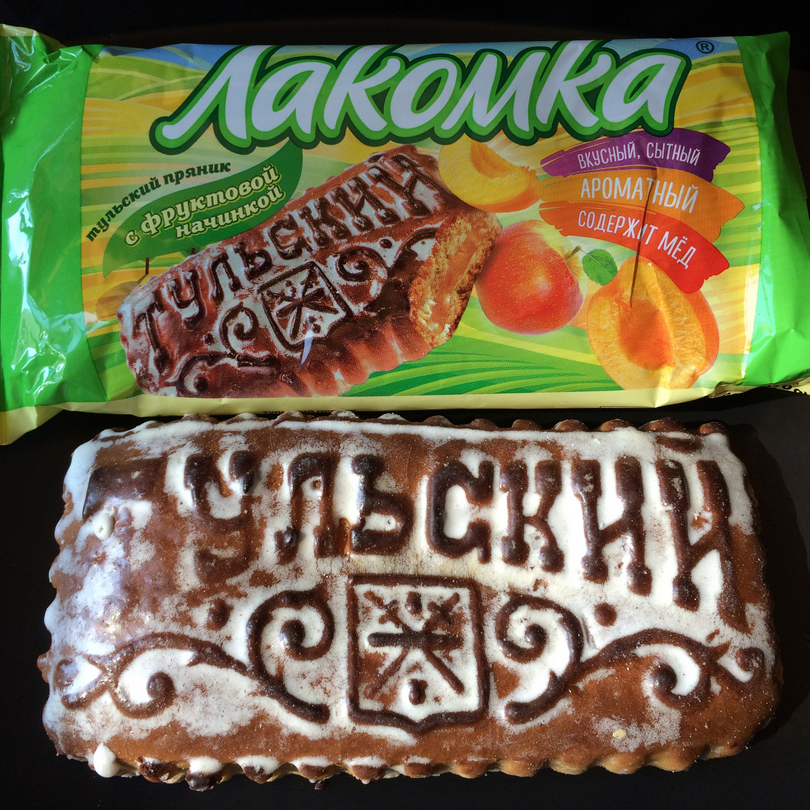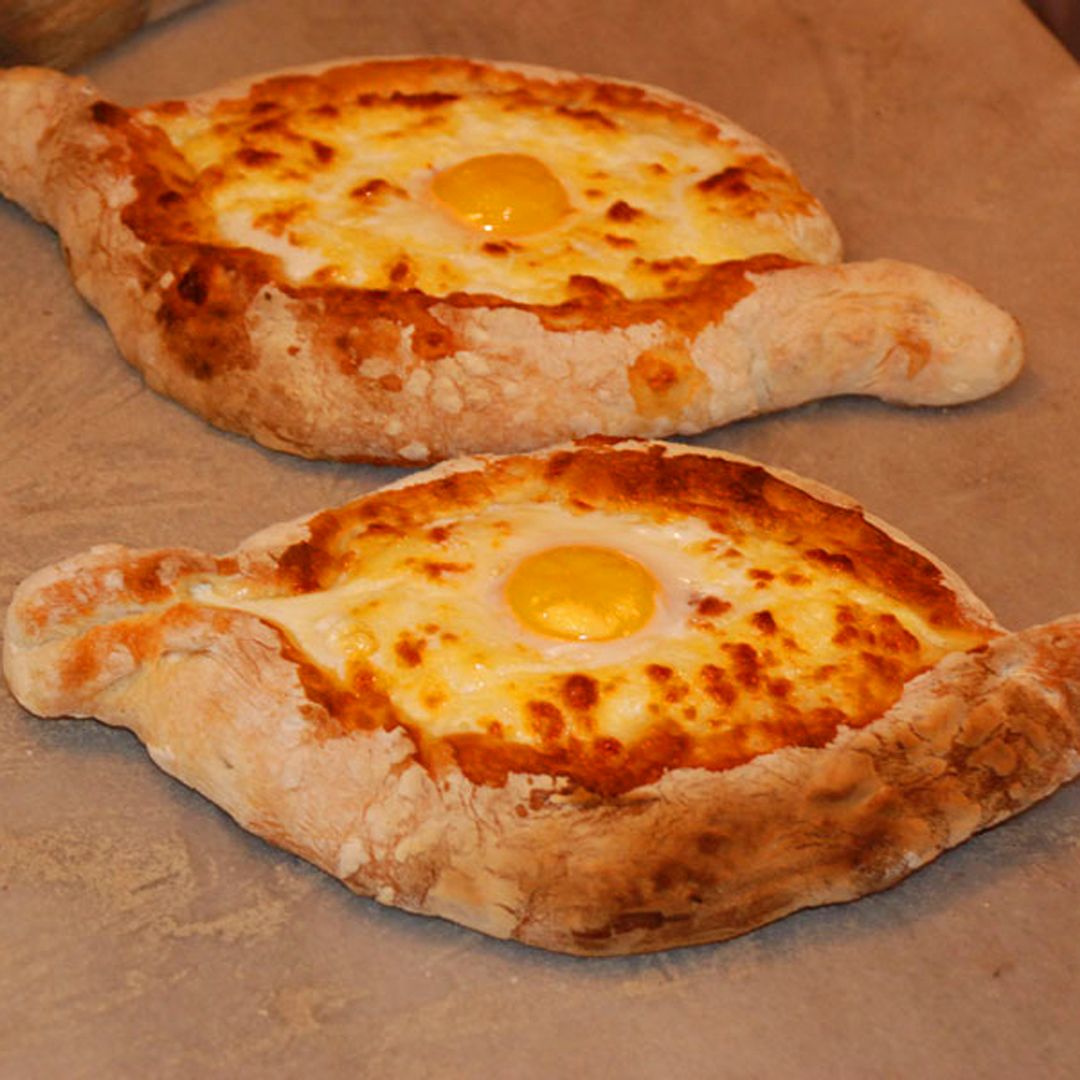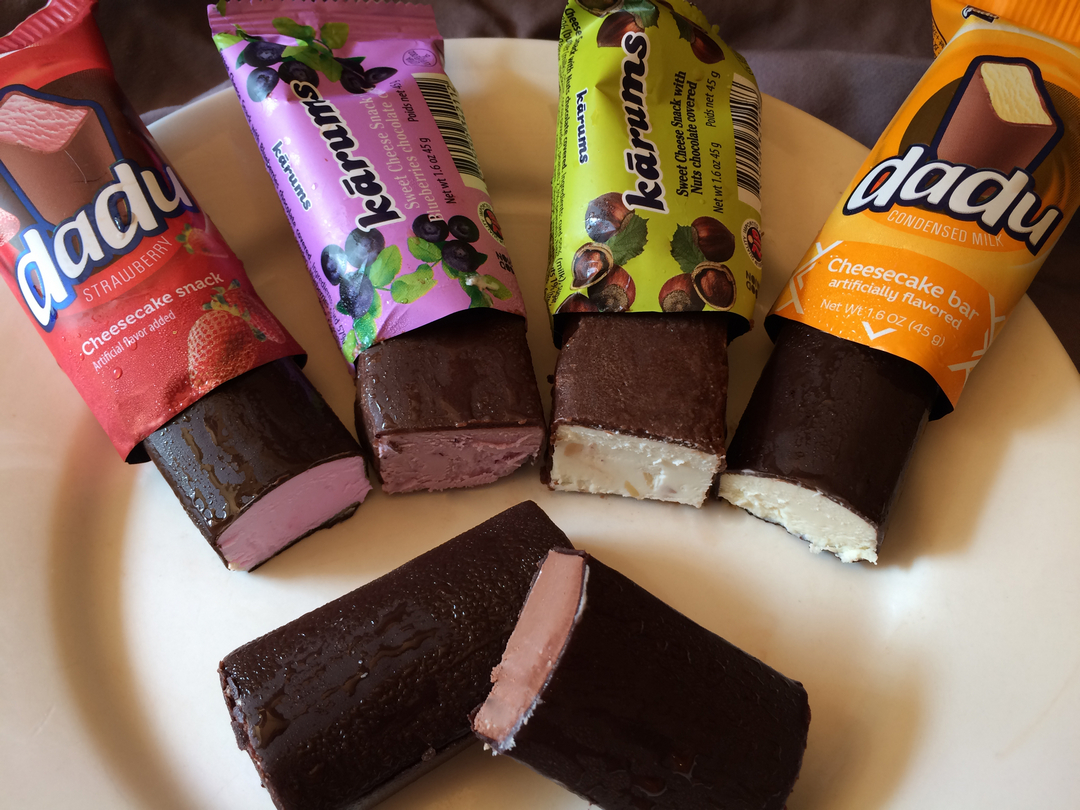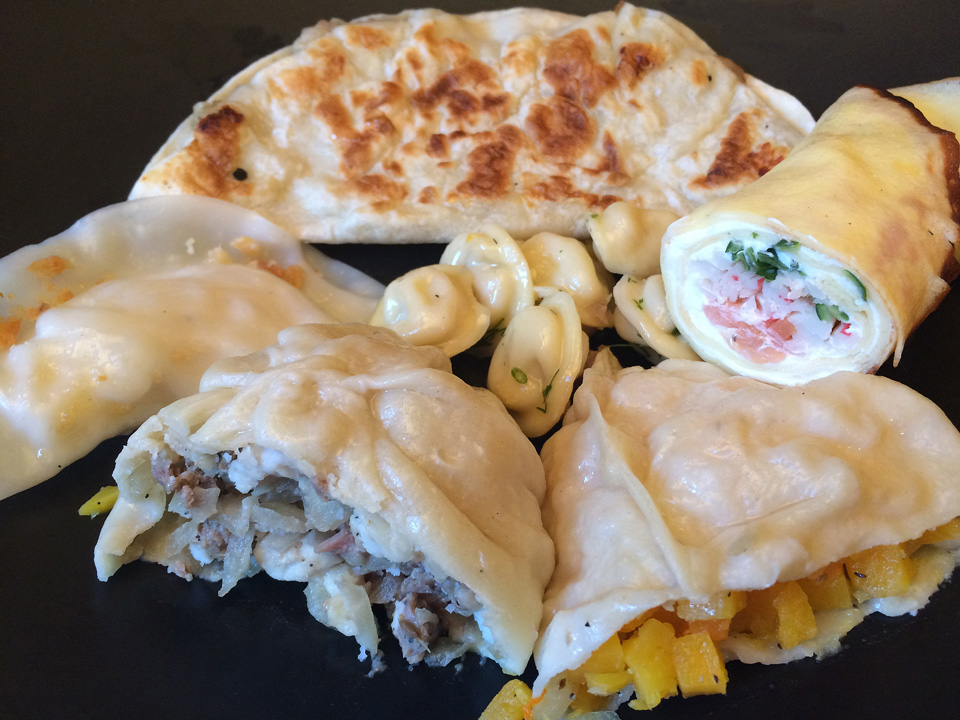 Click to see details and book a tour!
---
Snacking in Flushing: The Best of the Best
On this ethnojunket, we'll choose from a seemingly endless collection of authentic regional delights from all over China: Heilongjiang, Shandong, Henan, Shanghai, Shaanxi, Guangzhou, Hubei, the Xinjiang Uyghur Autonomous Region, and Japan and Taiwan as well. We'll enjoy Chinese crêpes, juicy dumplings, tasty noodle dishes, yummy dim sum, and distinctive snacks from the savory to the sweet. And as if that weren't enough, we'll finish with some amazingly rich Chinese influenced American ice cream! If you're into cooking, we can also check out JMart, a sprawling Asian supermarket. All this within four blocks!
Some photos from past ethnojunkets:
(Click on any image to view it in high resolution.)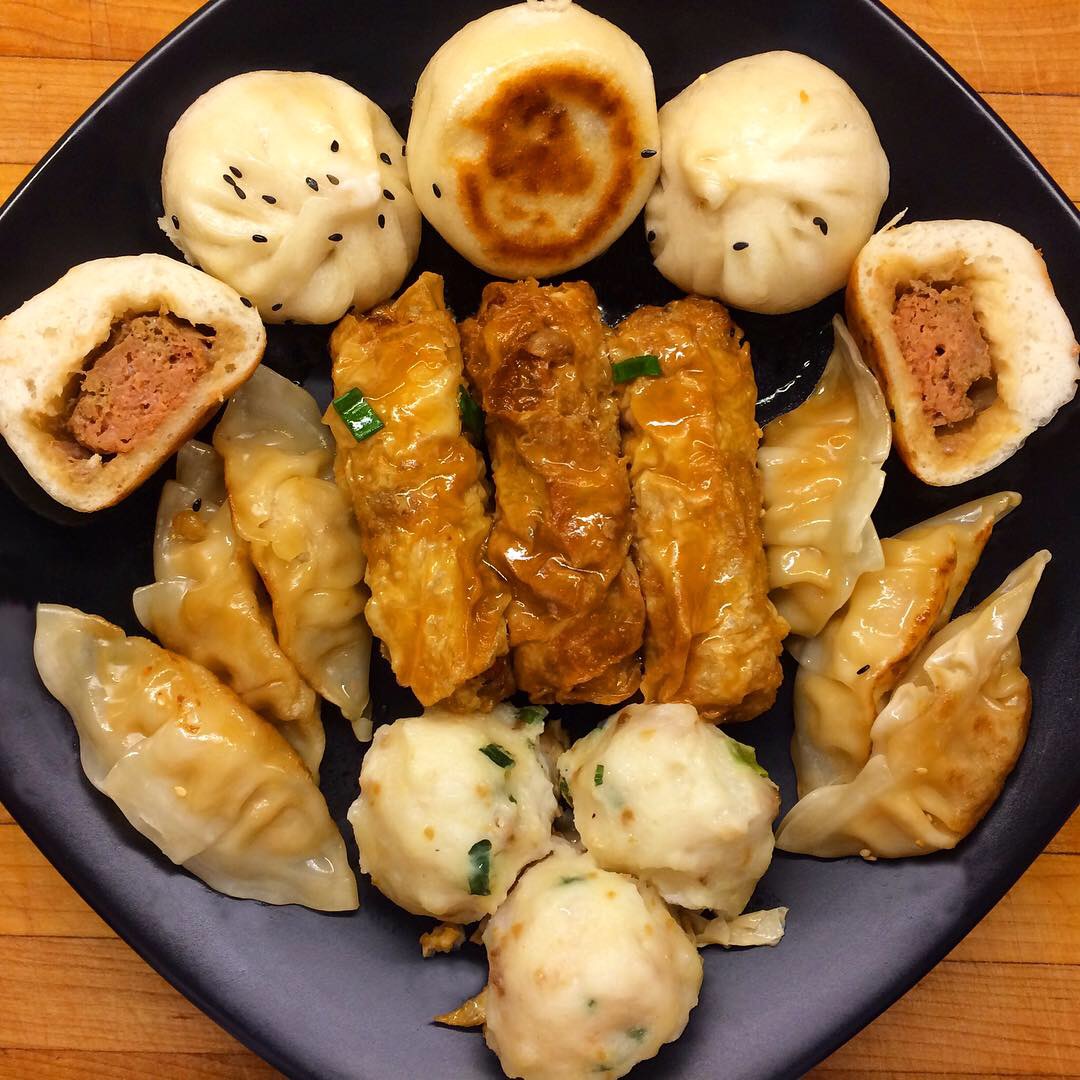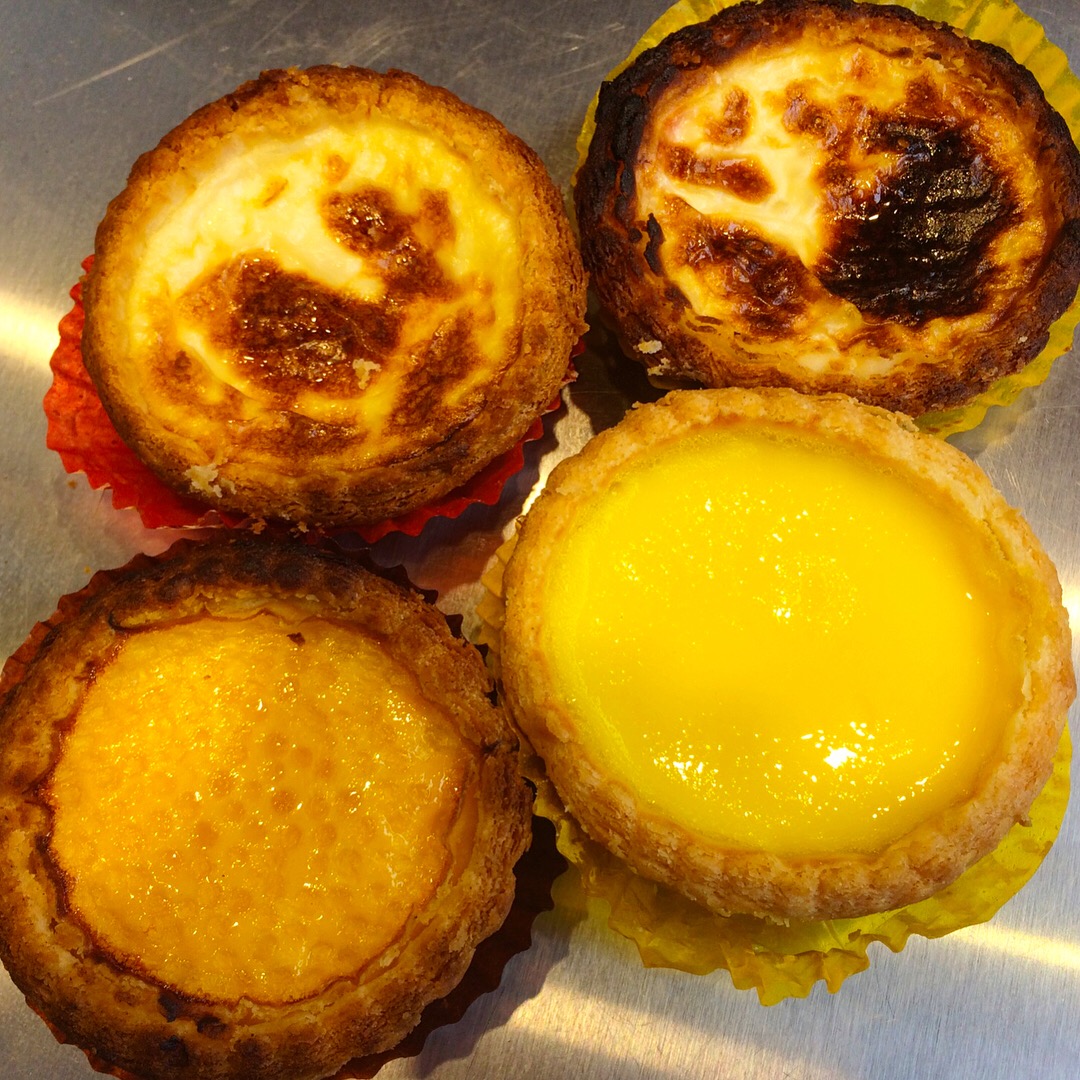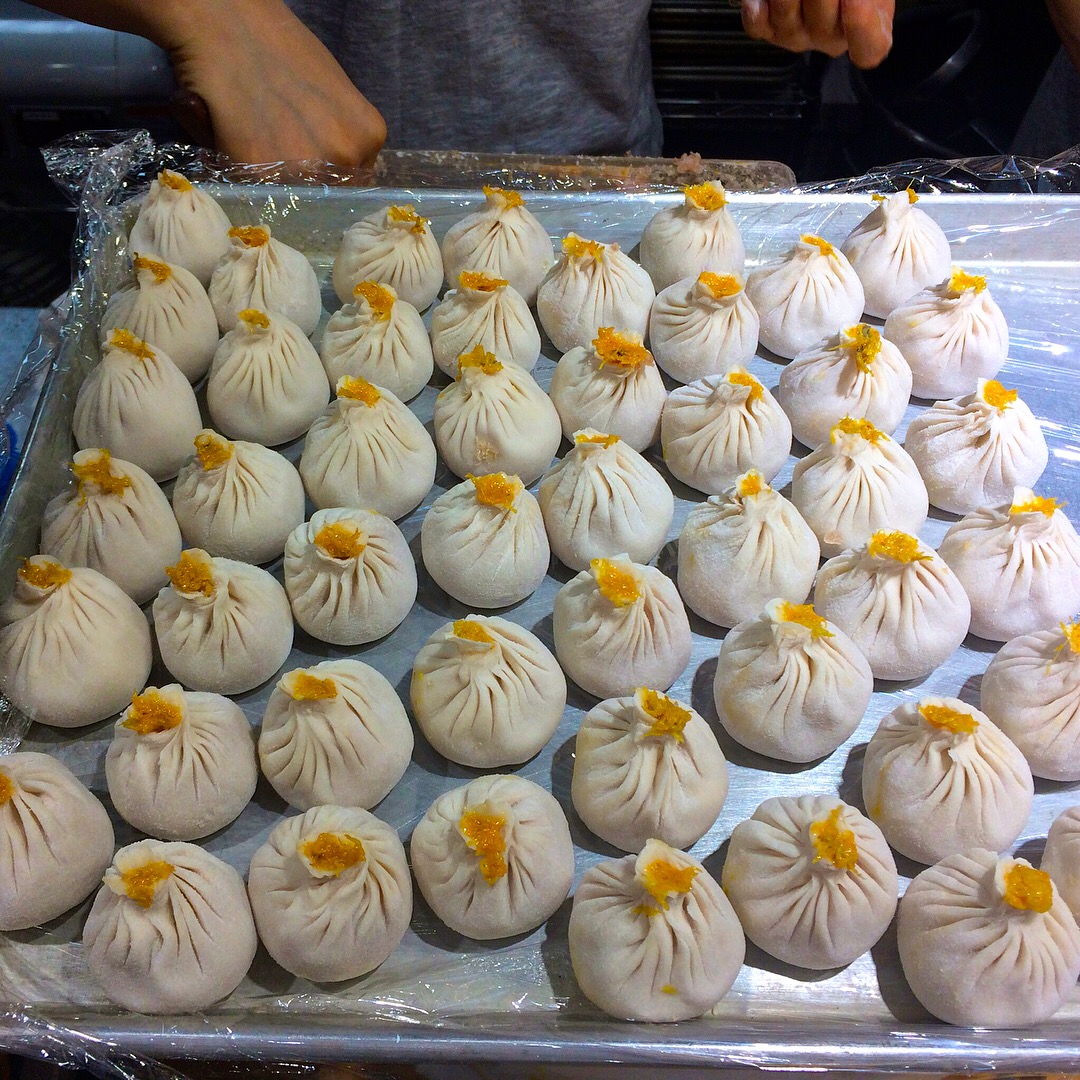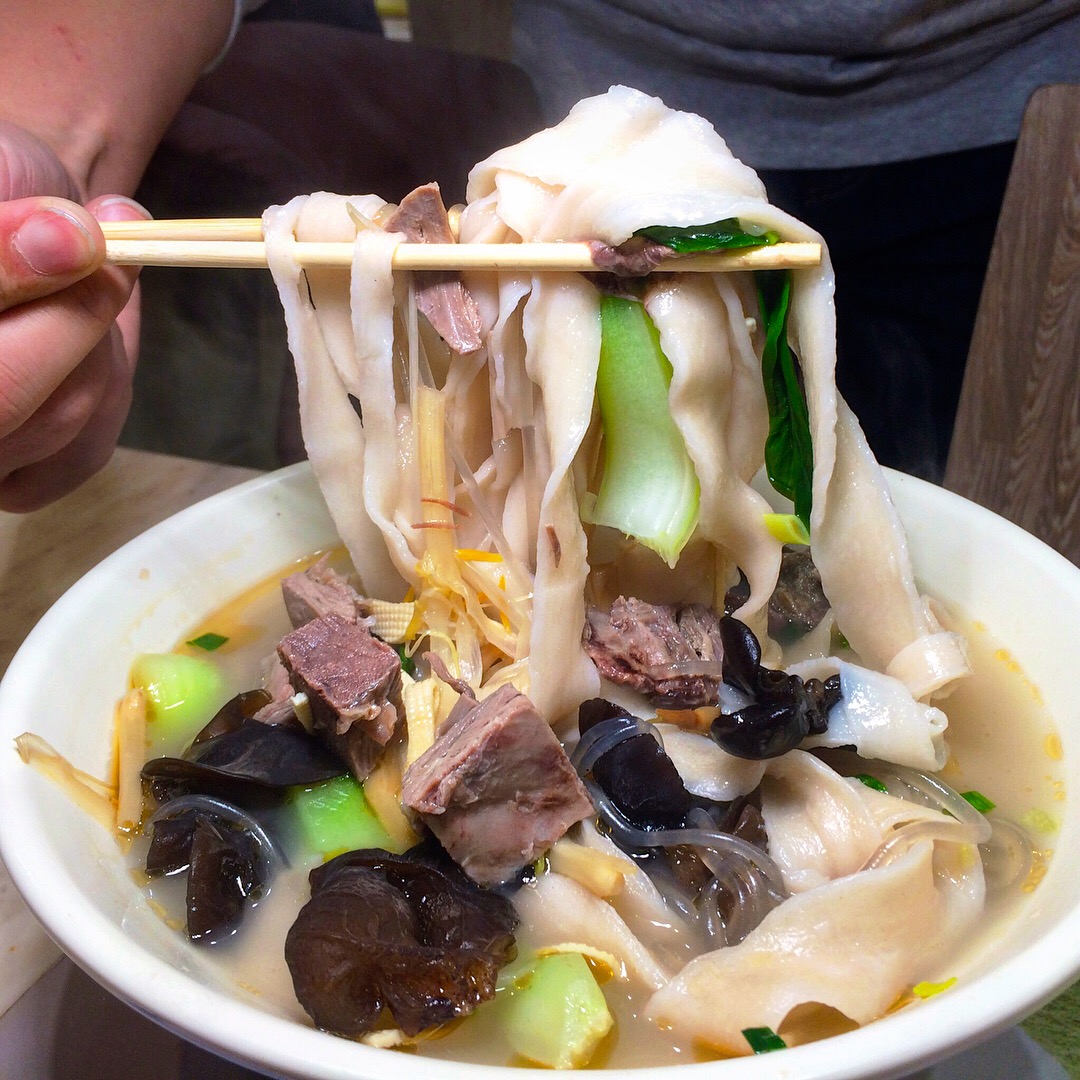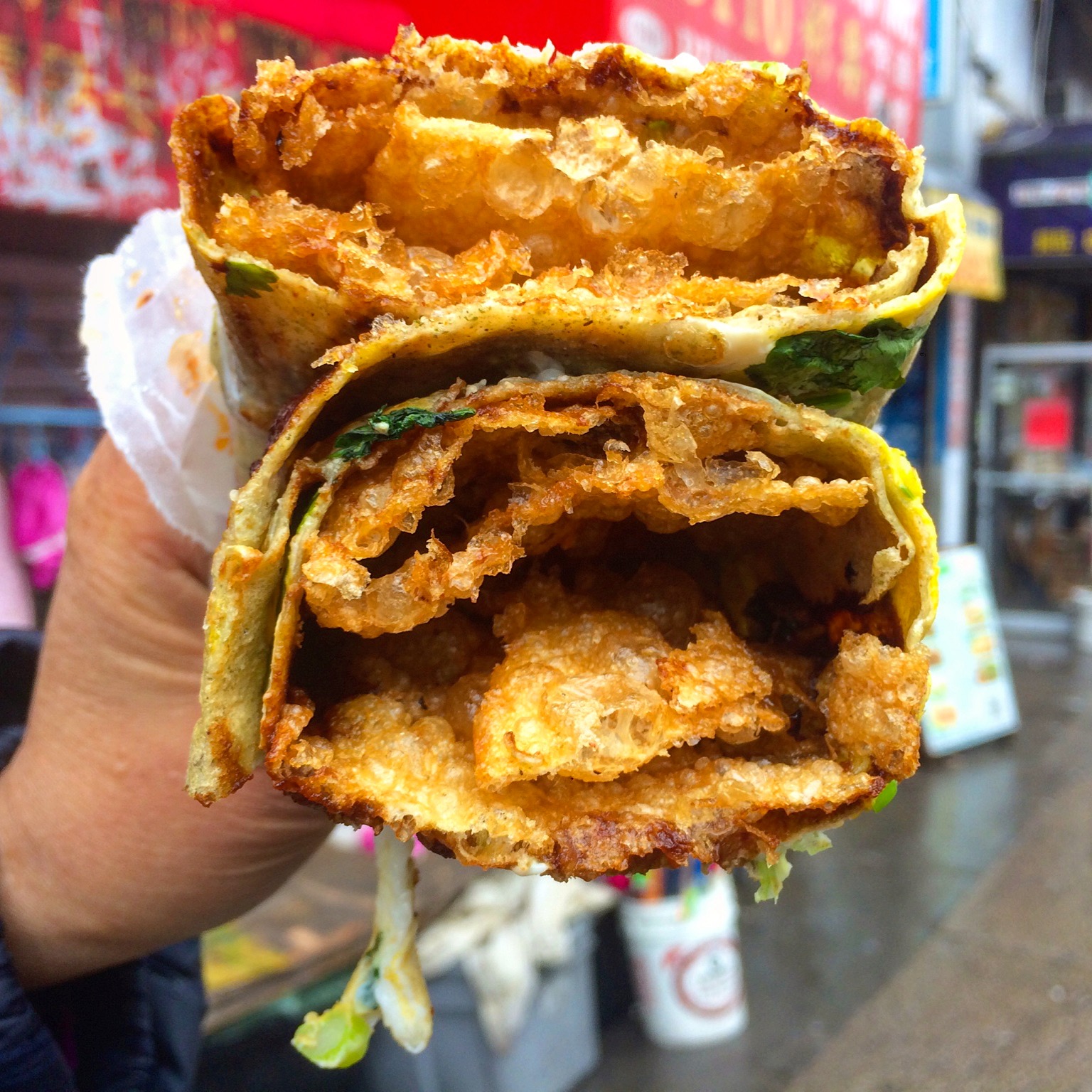 Click to see details and book a tour!
---
Ethnic Eats in Elmhurst
It is said that Queens is the most ethnically diverse urban area in the world. Its Elmhurst neighborhood reflects that characteristic in its own microcosm of Latinx and Asian populations, and on this tour, we'll zoom in still further for a look at the sheer diversity of its Asian community and their culinary treasures.
On this Ethnic Eats in Elmhurst adventure, we'll savor goodies from Indonesia, Thailand, Malaysia, Nepal, Bangladesh, Taiwan, Japan, Hong Kong, the Philippines, and elsewhere in Southeast Asia and parts of China – surprising snacks that are practically addictive, unique Himalayan dumplings, exotic noodle dishes, sweet yogurt comfort food from South Asia, Taiwanese street food, and lots more! And if you're into cooking, we can explore a large Pan-Asian supermarket along the way.
Some photos from past ethnojunkets:
(Click on any image to view it in high resolution.)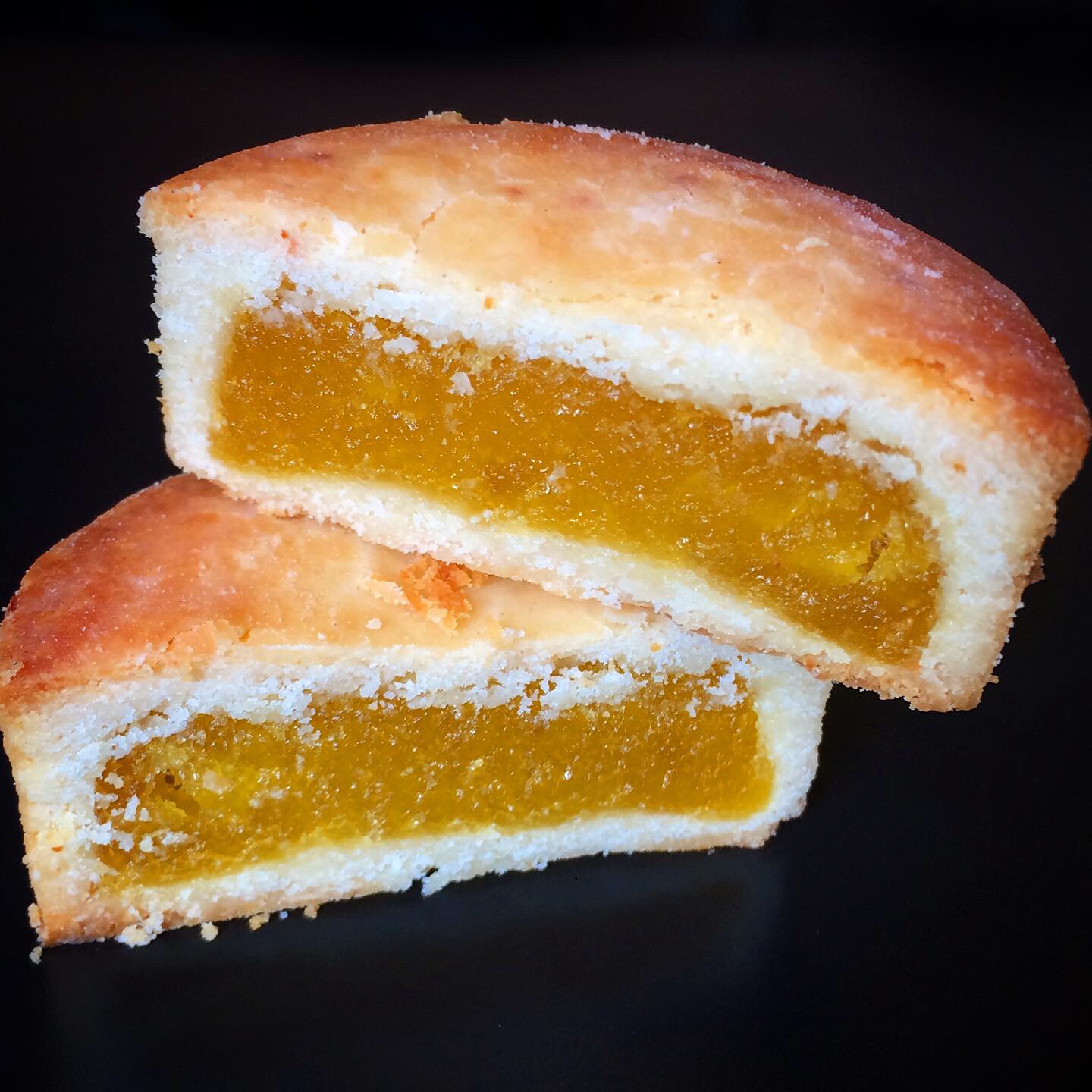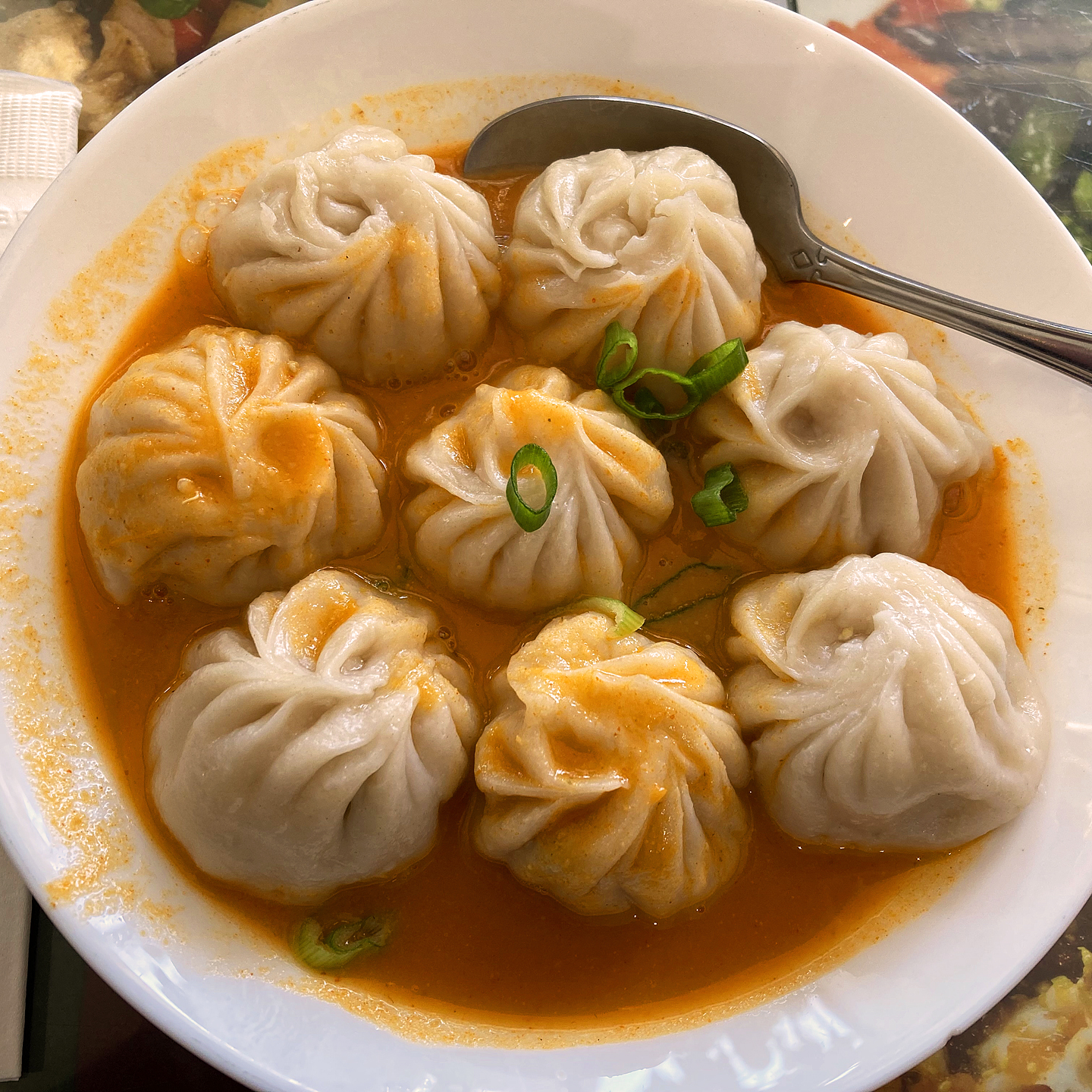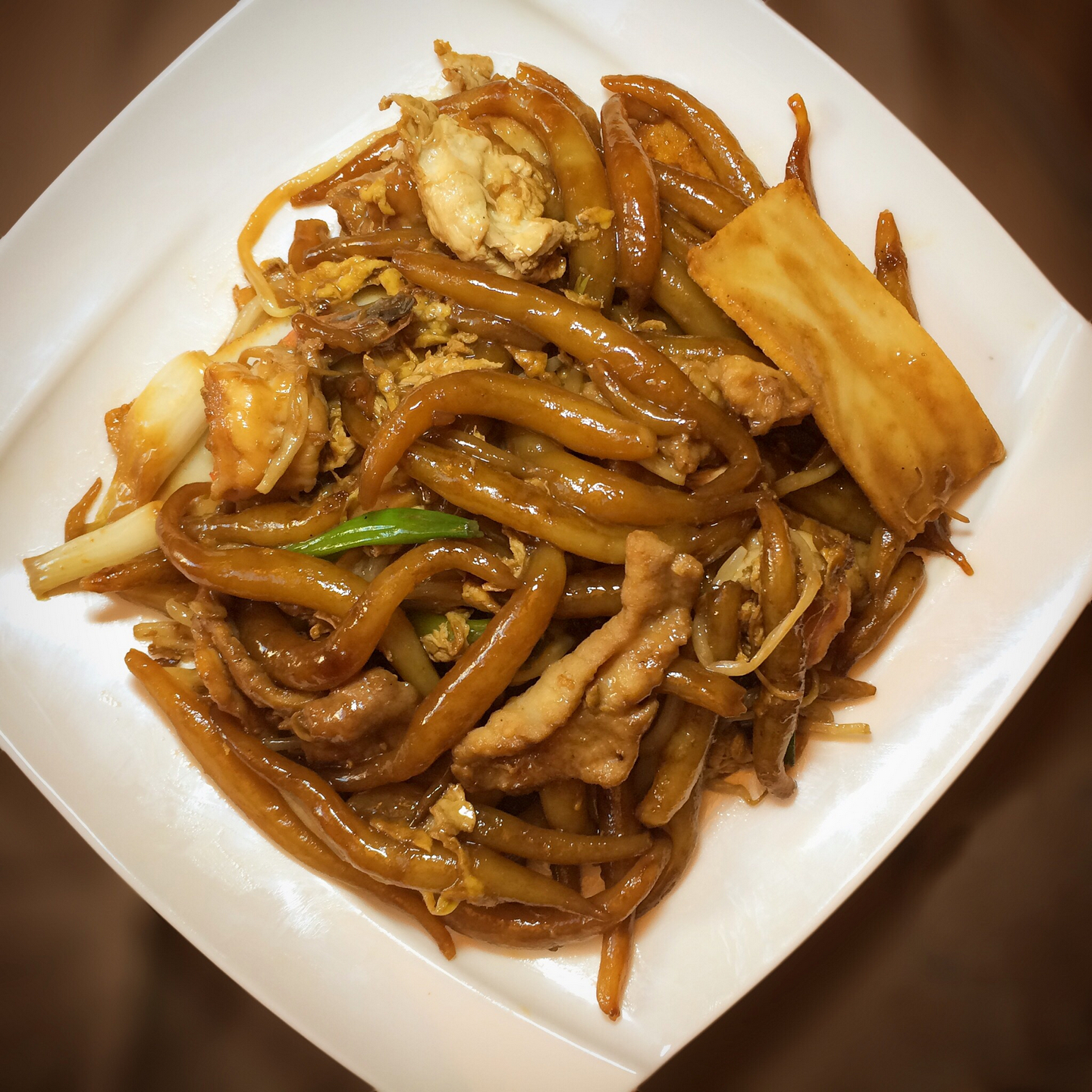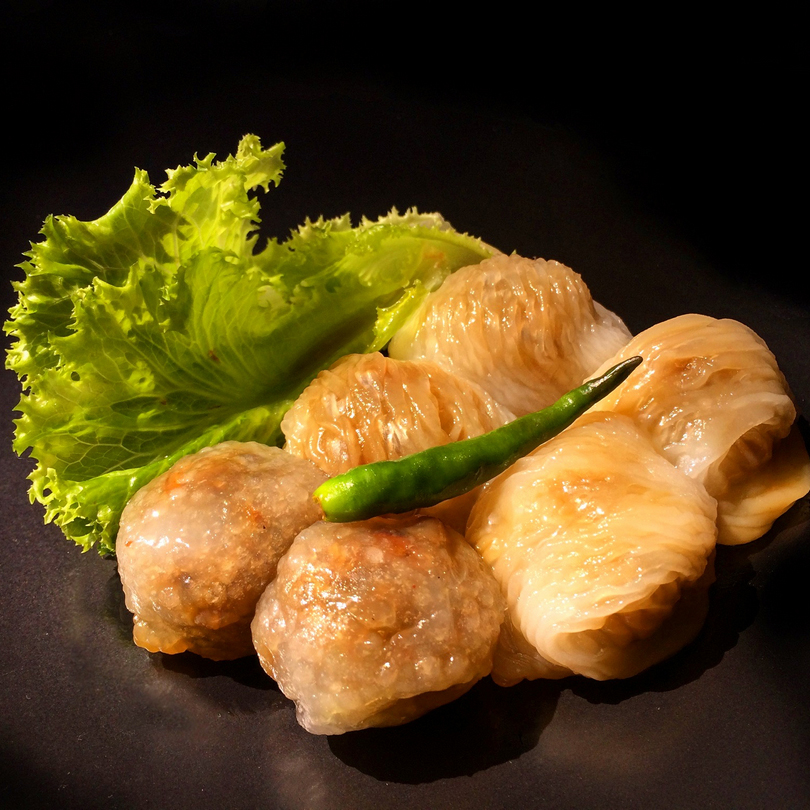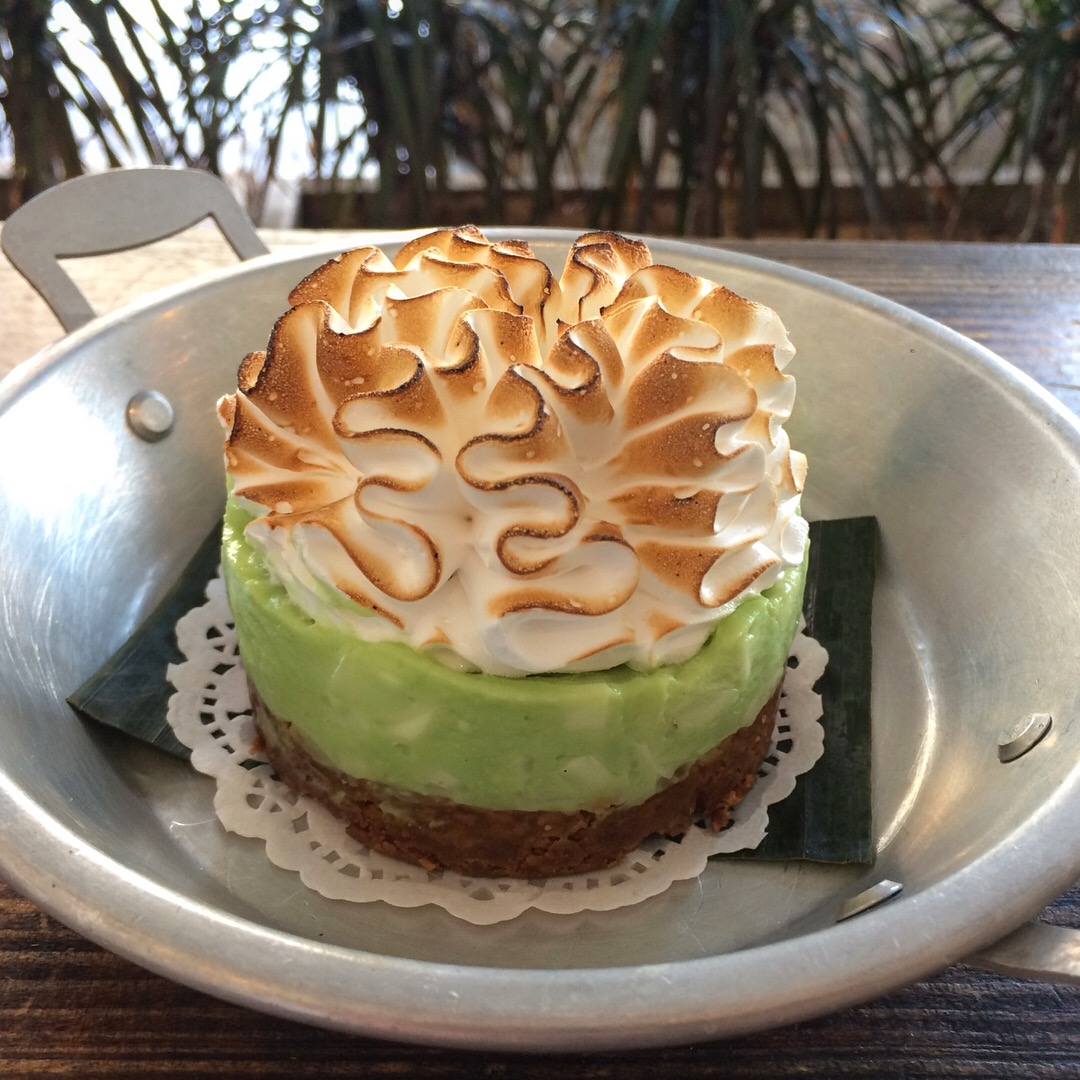 Click to see details and book a tour!
---
The Flavors of Little Levant and Little Yemen in Bay Ridge
Brooklyn's Bay Ridge is home to so many Middle Eastern restaurants and bakeries that it should have earned the moniker "Little Levant" long ago; the influx of Lebanese, Yemeni, and other Middle Eastern and Arab Americans makes it the ideal neighborhood for an ethnic food tour. (Did you know that Bay Ridge and Beirut are cognates? Just kidding.)
But there's a lot more to it than that: the locale was formerly home to a thriving Norwegian community and now welcomes shops and markets representing Greece, Mexico, Poland and more – and our mission is to sample the flavors of all of them! It will be an afternoon of treats and sweets as we make our way through Little Levant and Little Yemen: Lebanese manakish, Middle Eastern shawarma and toum, cheesy pide and chocolate baklava from Turkey, spanakopita from Greece, sweets and unique mastic ice cream plus lots more like kielbasa from Poland and savory Mexican snacks too.
Some photos from past ethnojunkets:
(Click on any image to view it in high resolution.)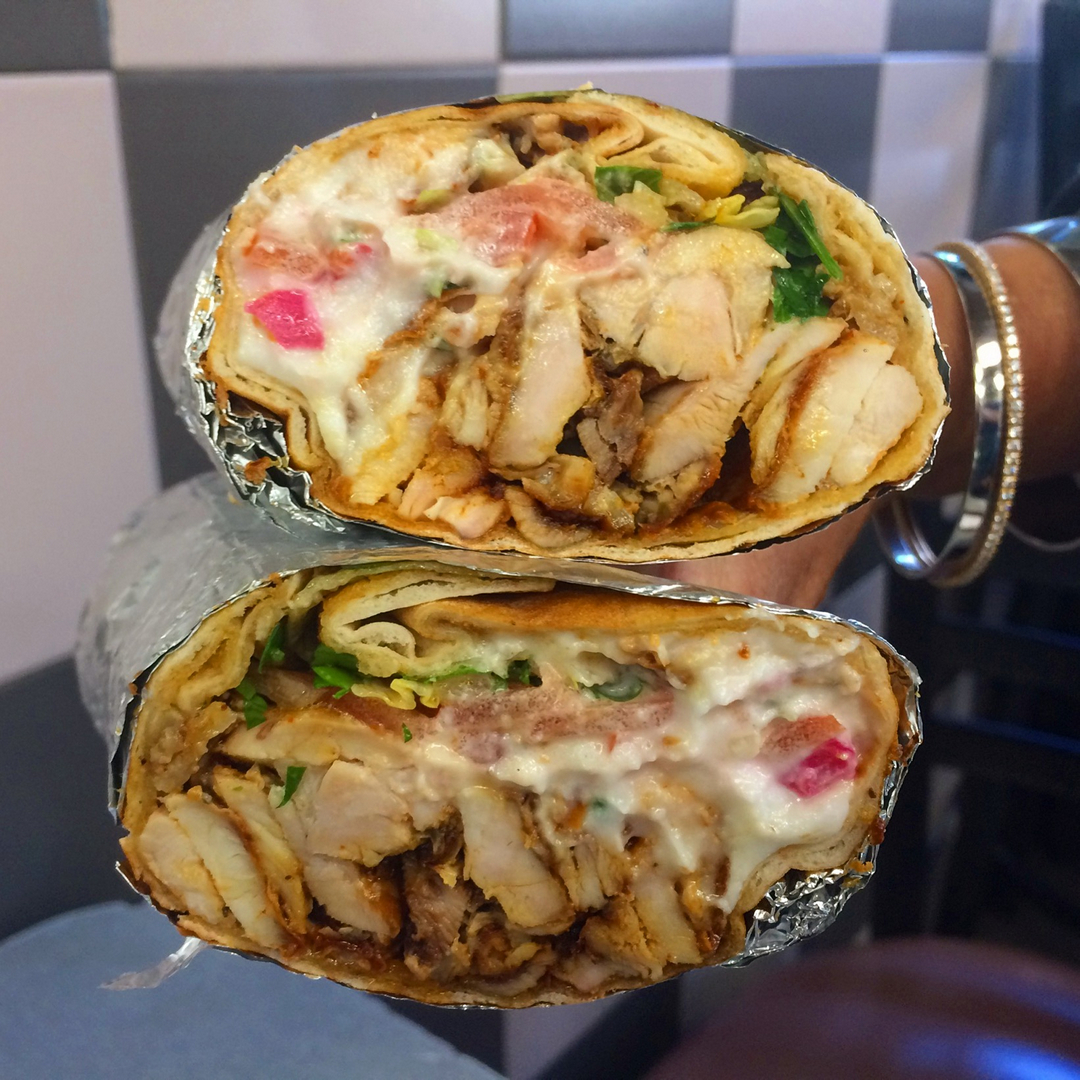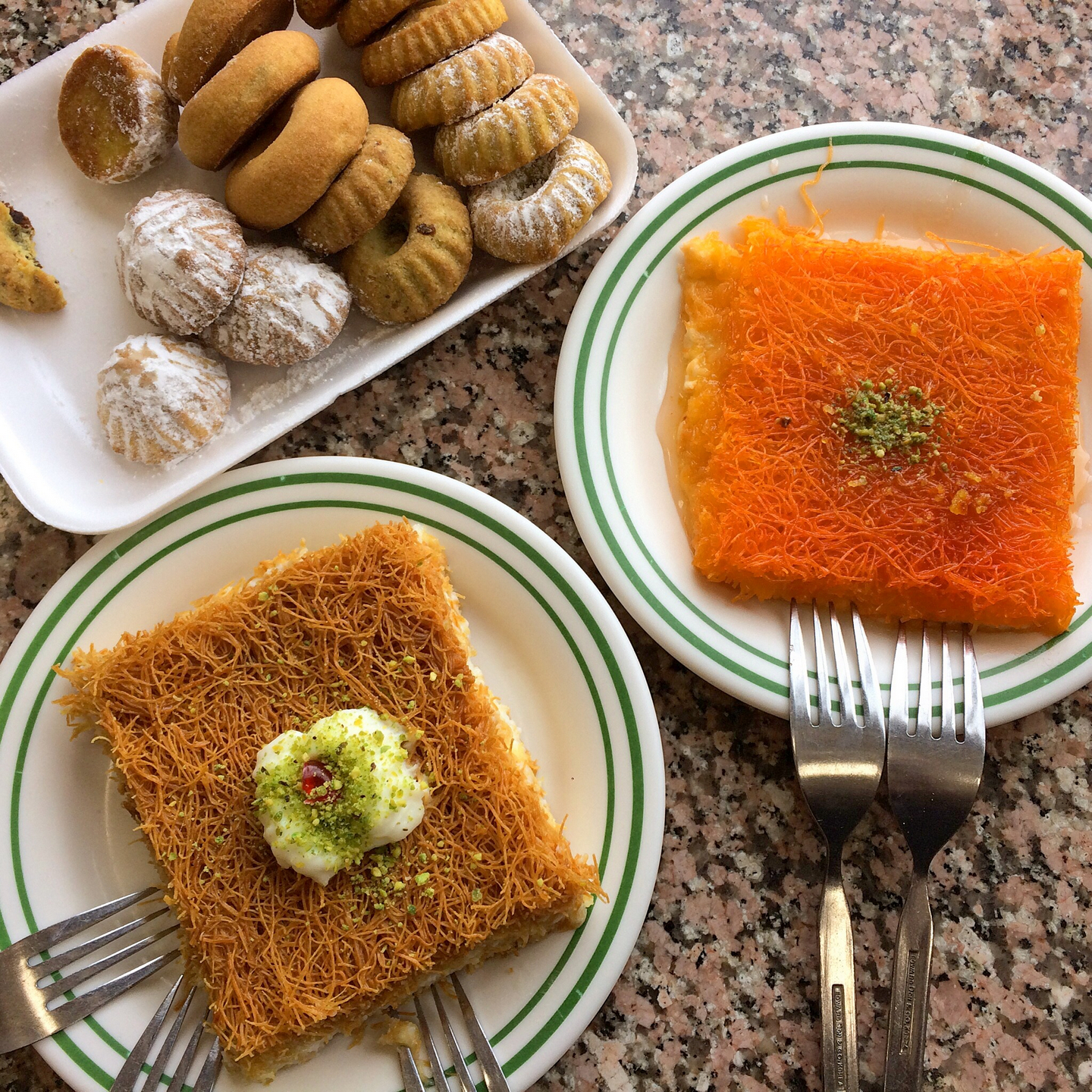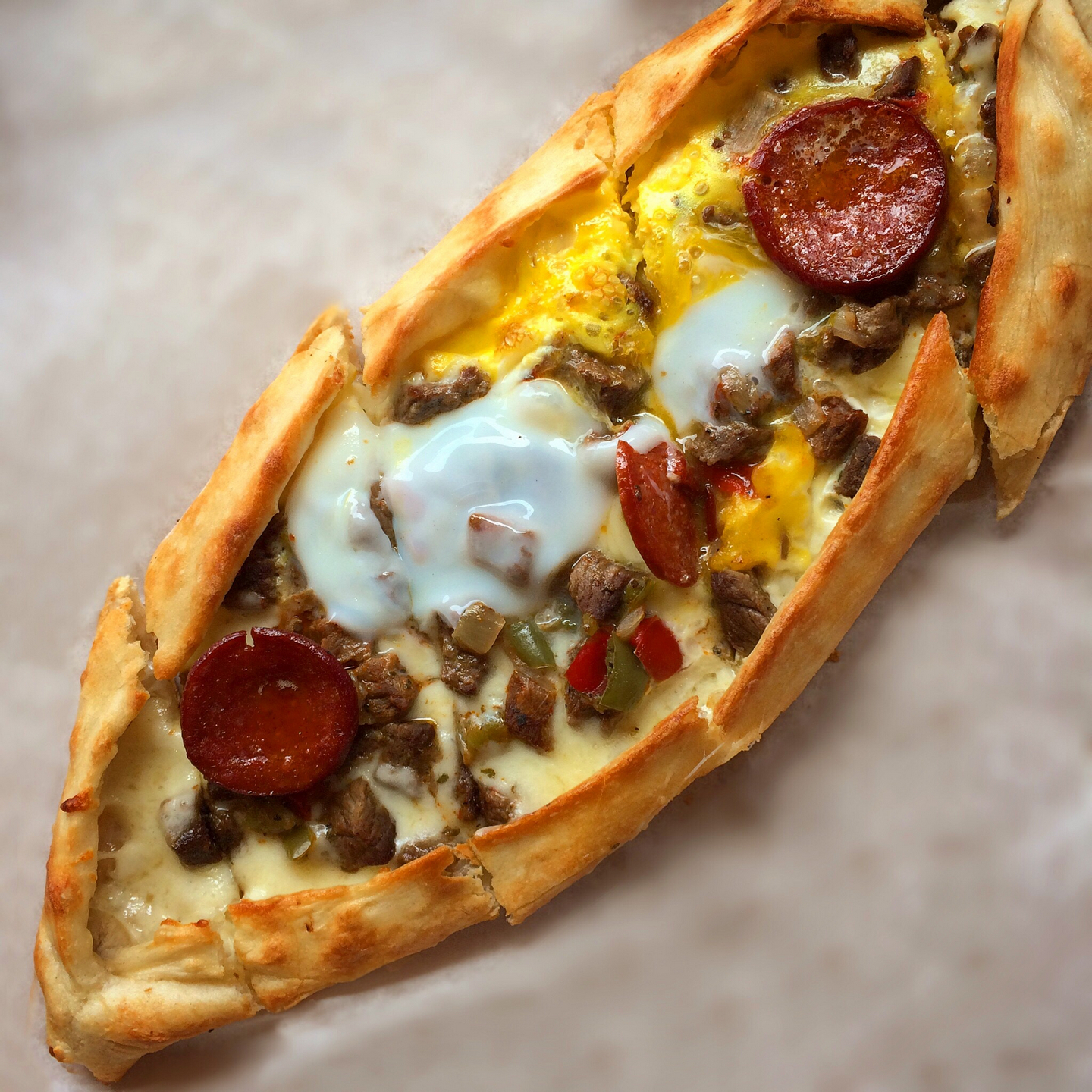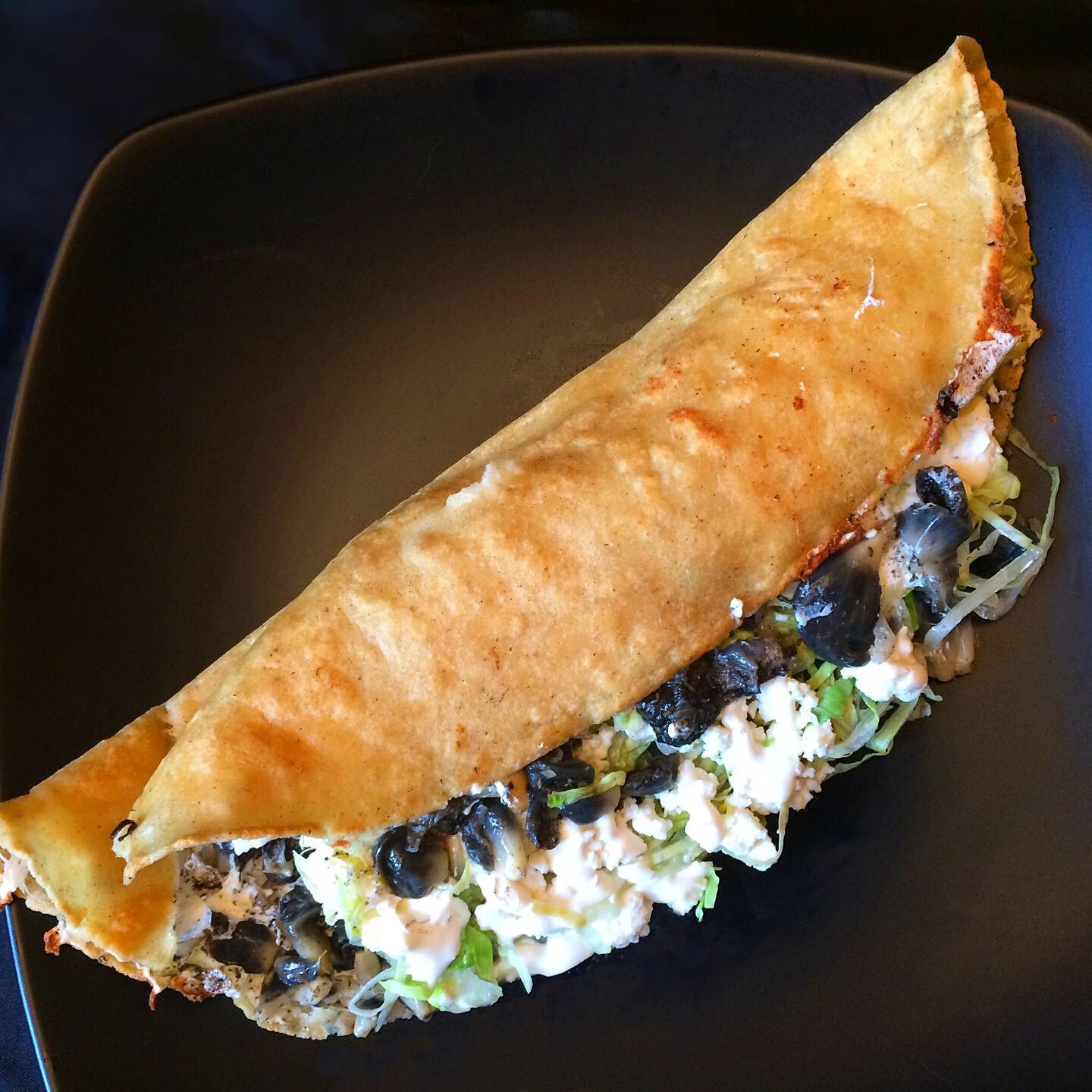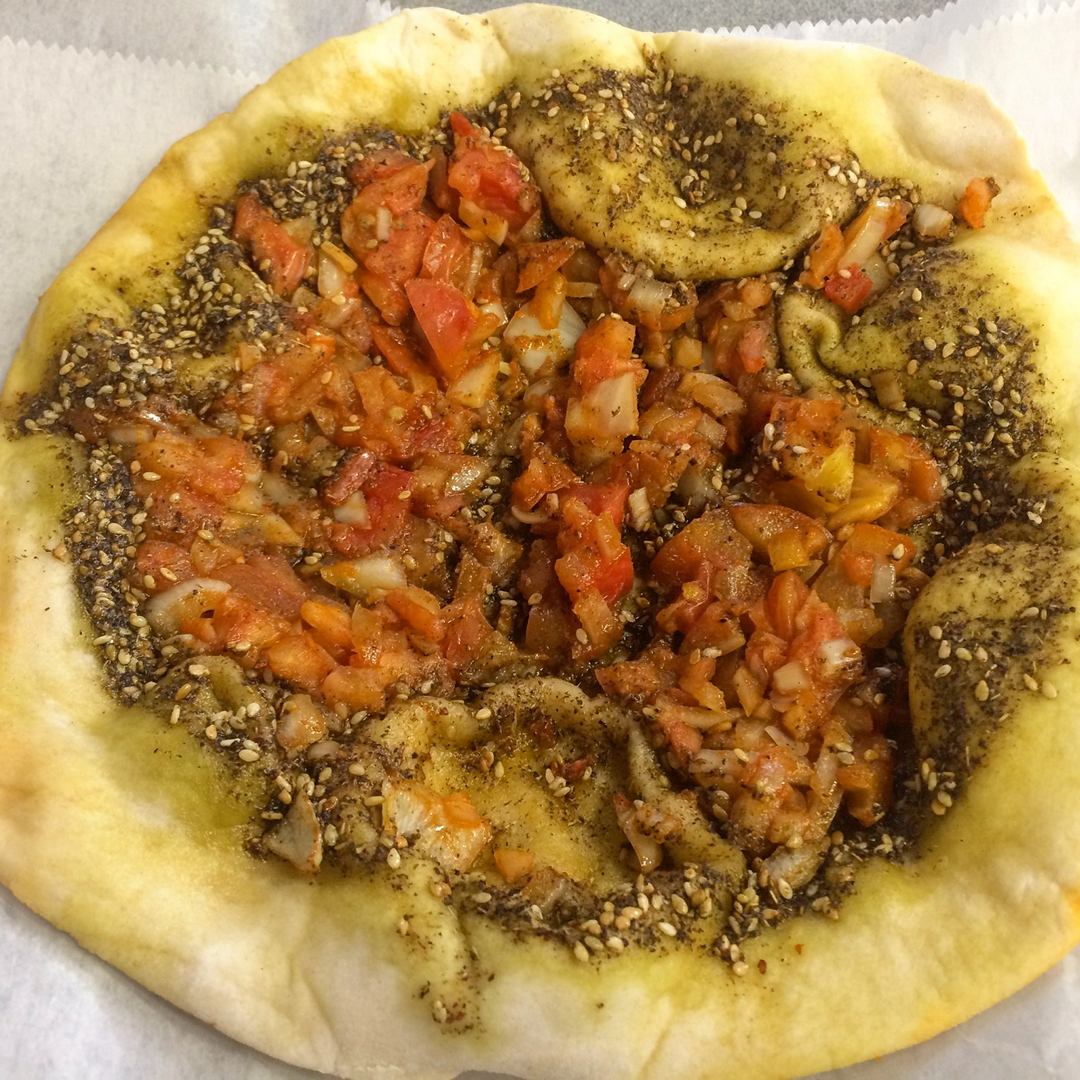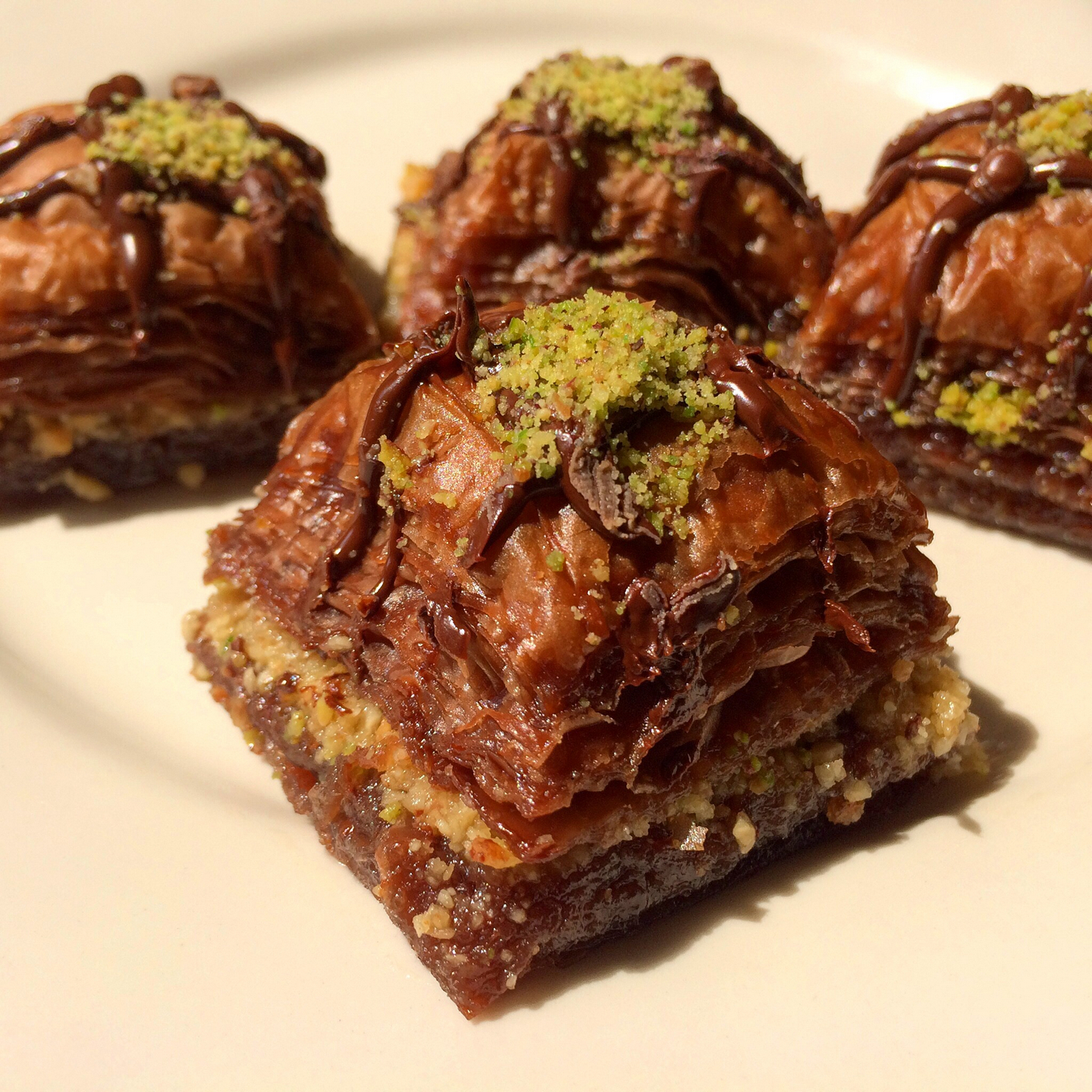 Click to see details and book a tour!
---
Manhattan's Chinatown
New York City boasts at least nine Chinatowns and perhaps a few more depending upon your definition of what constitutes a Chinatown! This tour takes us through Manhattan's original Chinese enclave with a focus on food as always and explores not only some of China's many regional cuisines but also Taiwanese, Vietnamese, Malaysian, Thai, and more. And yes, the Original Chinatown Ice Cream Factory is on the itinerary!
Some photos from past ethnojunkets:
(Click on any image to view it in high resolution.)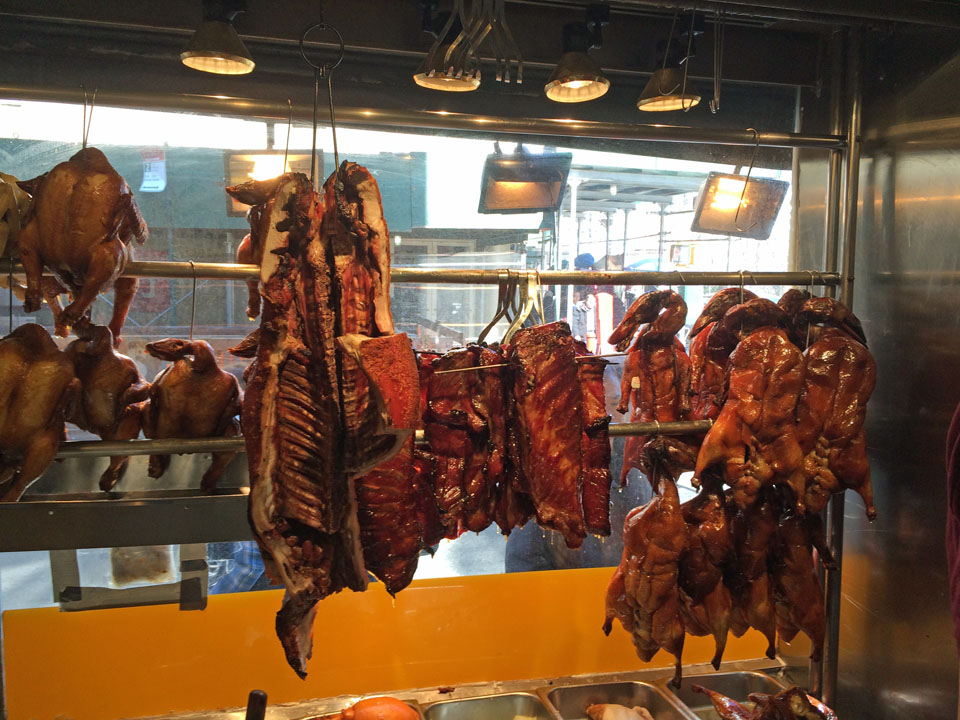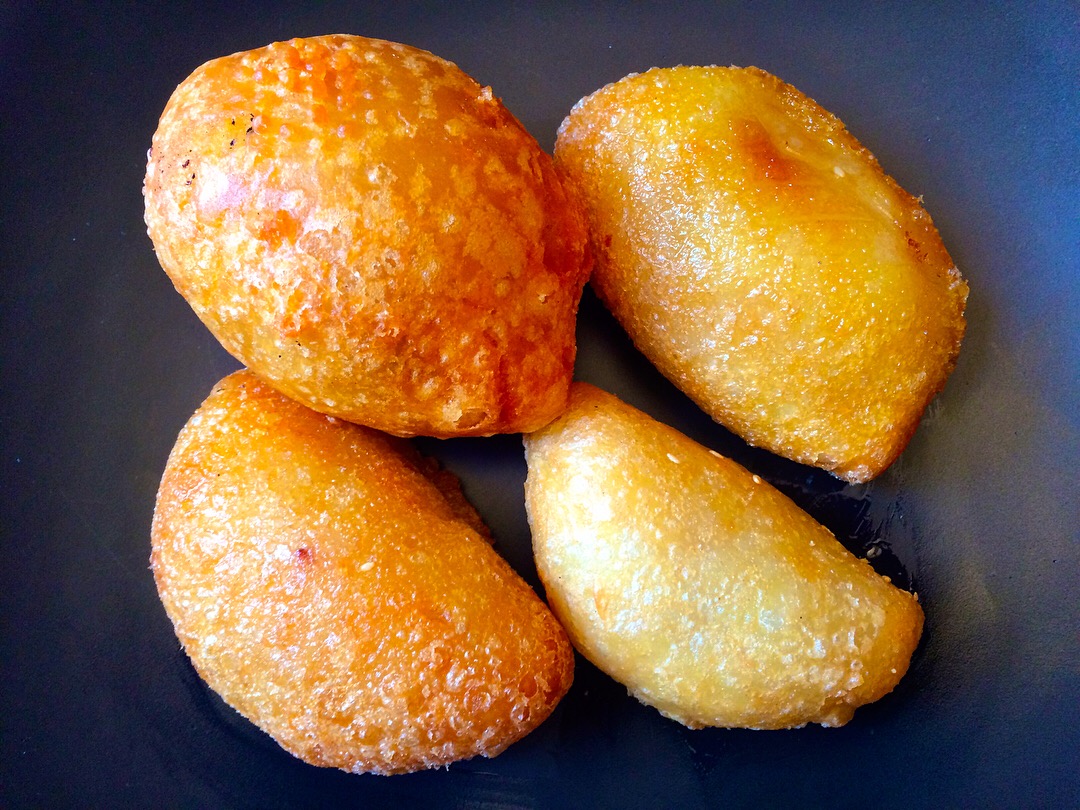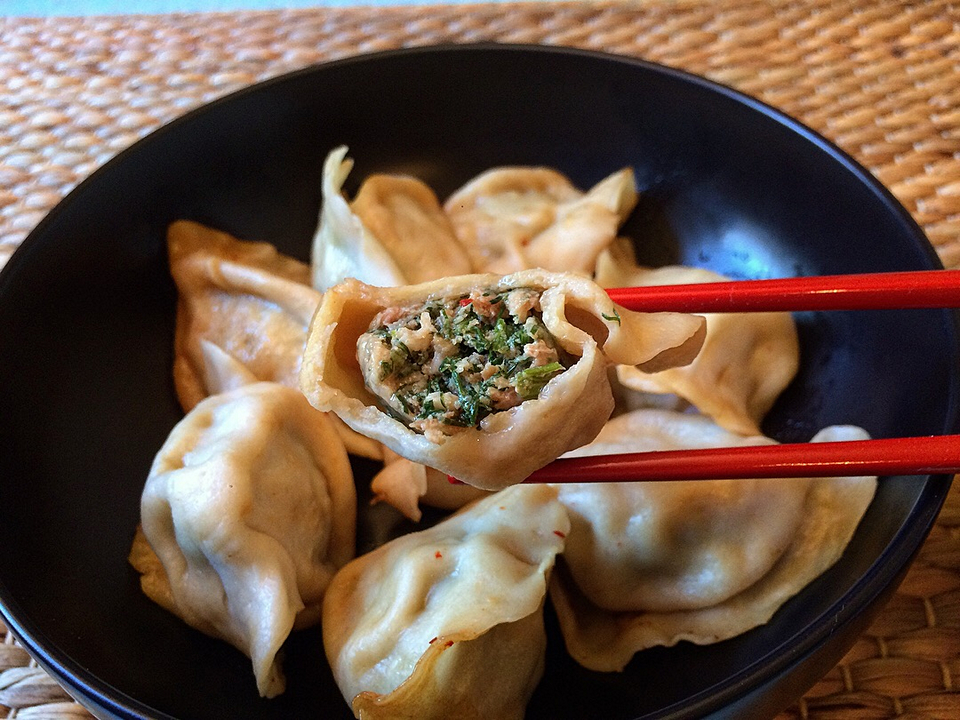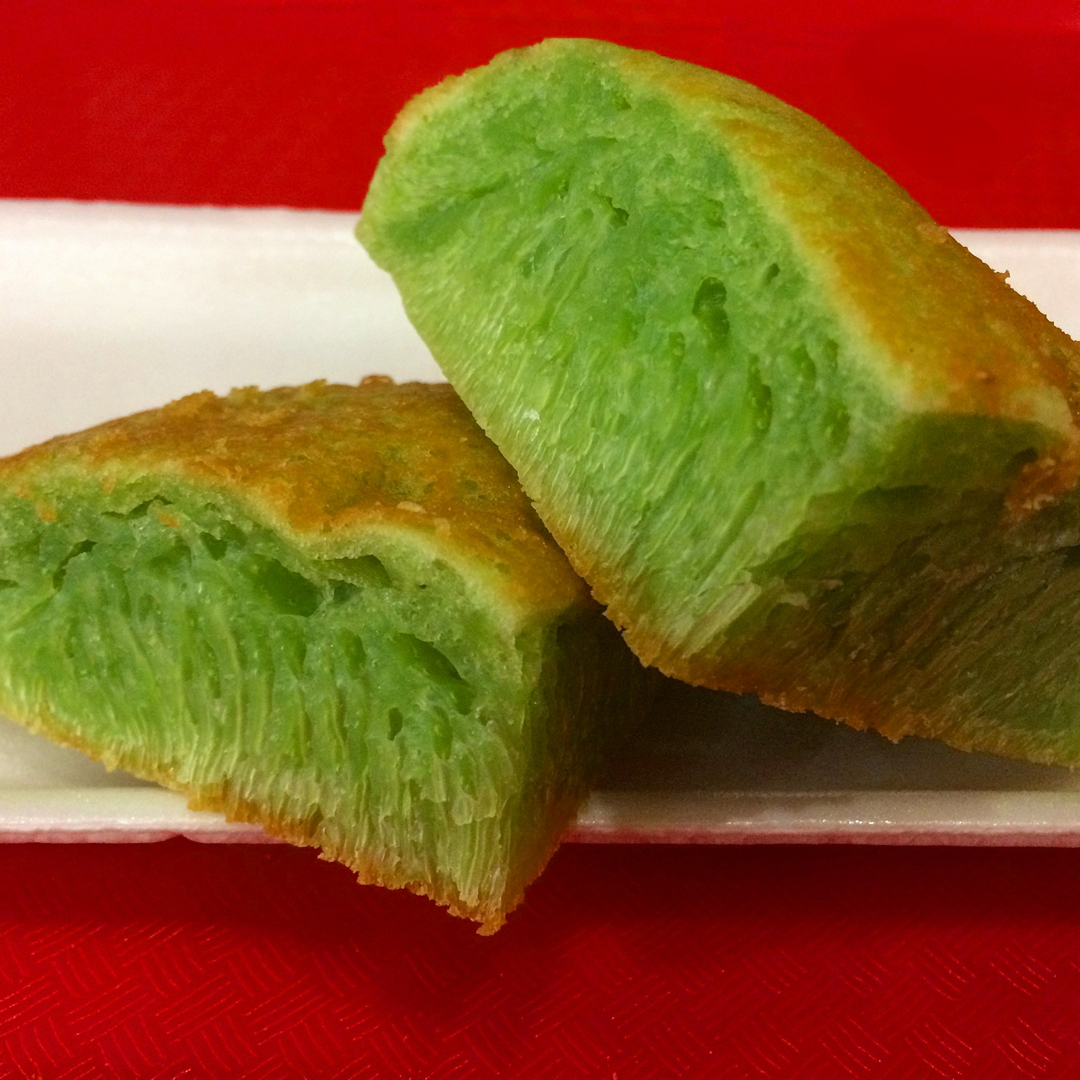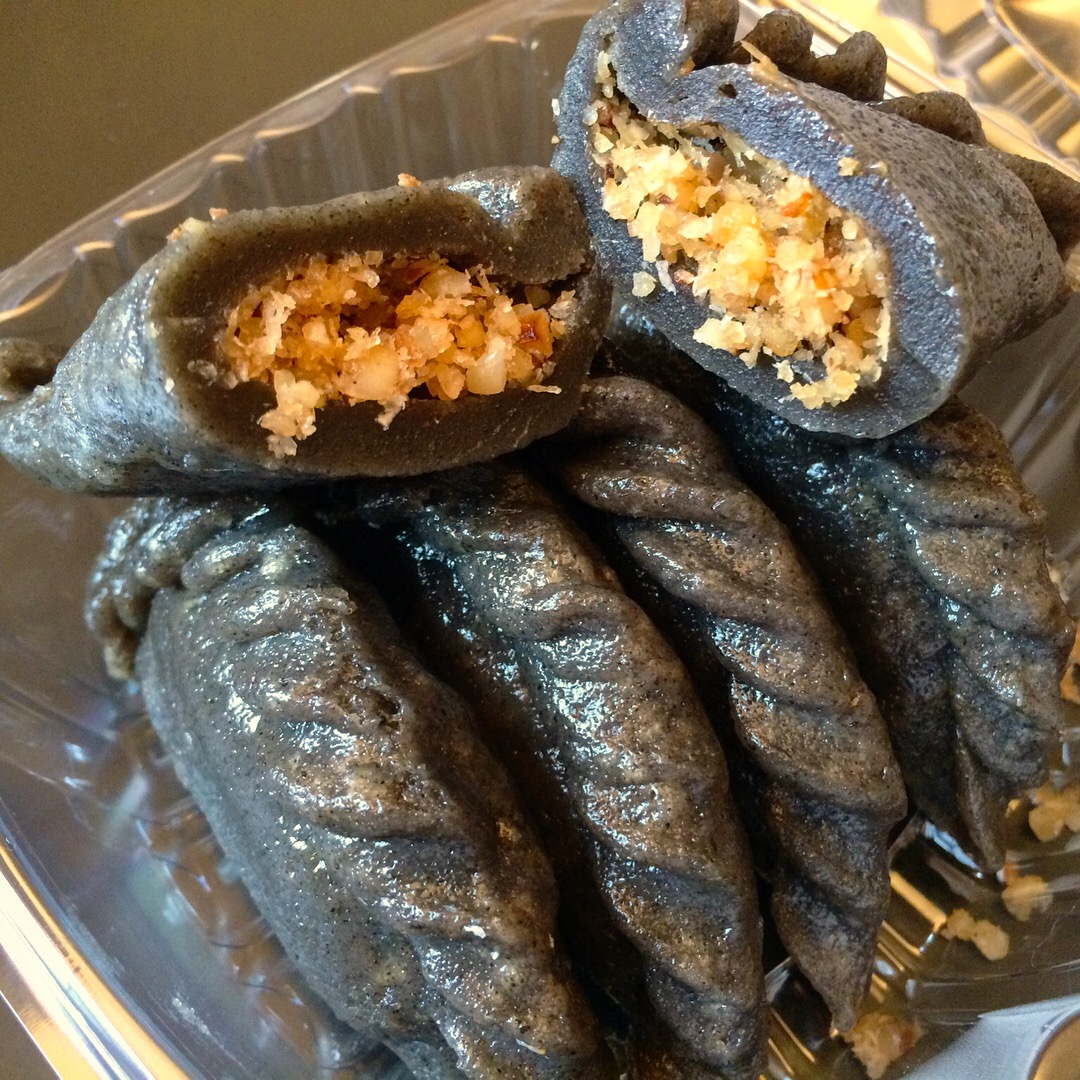 Click to see details and book a tour!
---
Details:
The cost of any tour is $85 per person (cash only, please) and includes a veritable cornucopia of food so bring your appetite: you won't leave hungry, and you will leave happy!
Tours usually begin at 1pm and typically run about 3 to 4 hours (depending upon the neighborhood); we'll sample delectable indulgences from a hand-picked selection of restaurants, bakeries, and street vendors. If you're into cooking, these tours are for you: we always hit a market or two where I'll be happy to answer your questions about all that unusual produce and the contents of those intriguing jars and cans and packages wrapped in seemingly indecipherable labels written in some foreign tongue.
Please note: While I generally have a pretty good idea of what ingredients go into whatever we're consuming, I can't vouch for salt or sugar or gluten or so many other clandestine buzz killers. If you have any dietary restrictions or food allergies, please be mindful of that and take responsibility for them just as you would if you were dining under any other circumstances. (I'm a foodie, not a doctor!) By the same token, if something troublesome happens to you along the way, I can't take the liability for that any more than if you were just walking along the street or in a shop by yourself. (I'm a writer, not a lawyer!) In other words, when you join one of my ethnojunkets, you are taking complete responsibility for your own welfare and safety.
What I can do is bring you a few hours of entertaining, educational, and delicious fun!
---
Book a tour at your convenience!
Simply send me a note in the "Leave a Reply" section below (or write to me directly at rich[at]ethnojunkie[dot]com) and tell me when you'd like to experience a food adventure and which ethnojunket you're interested in – I'll bet we can find a mutually convenient day! I'll email you with details.

---
Now Boarding!
Watch this space to check if there's a currently scheduled ethnojunket that still has a few openings. Hope you can join in the fun!
<!–– Midwood, Brooklyn (no longer offered) For many years, I hosted annual spring and fall ethnojunkets through Brooklyn's Midwood neighborhood on behalf of the Midwood Development Corporation and the Midwood Merchants Association; we explored Russian, Ukrainian, Indian, Pakistani, and Israeli treats and lots more. Even sweeter, MDC provided this experience at a fraction of the customary cost. (Not to mention that this may be your only opportunity to snare a slice of DiFara's pizza without standing in line! Just sayin'.) ––>
<!–– Coming soon: Polish Greenpoint. Drop me a line if you'd like a sneak preview! ––>
<!–– Sign up [a link to their signup] here [end a] and tell 'em I sent you! ––>
---
Stay on top of what's happening!
Just click "Subscribe" near the top of any page and you'll be the first to hear about upcoming scheduled ethnojunkets as well as receiving notifications about new posts.
Questions? Feel free to write to me directly at rich[at]ethnojunkie[dot]com.