Yes, I cook for the holidays. ALL the holidays. And some folks have asked me for photos from years gone by so I've included them here just to show you what I was up to in those days.
(Click on any image to view it in high resolution.)
---
Christmas Salmon & Pasta Salad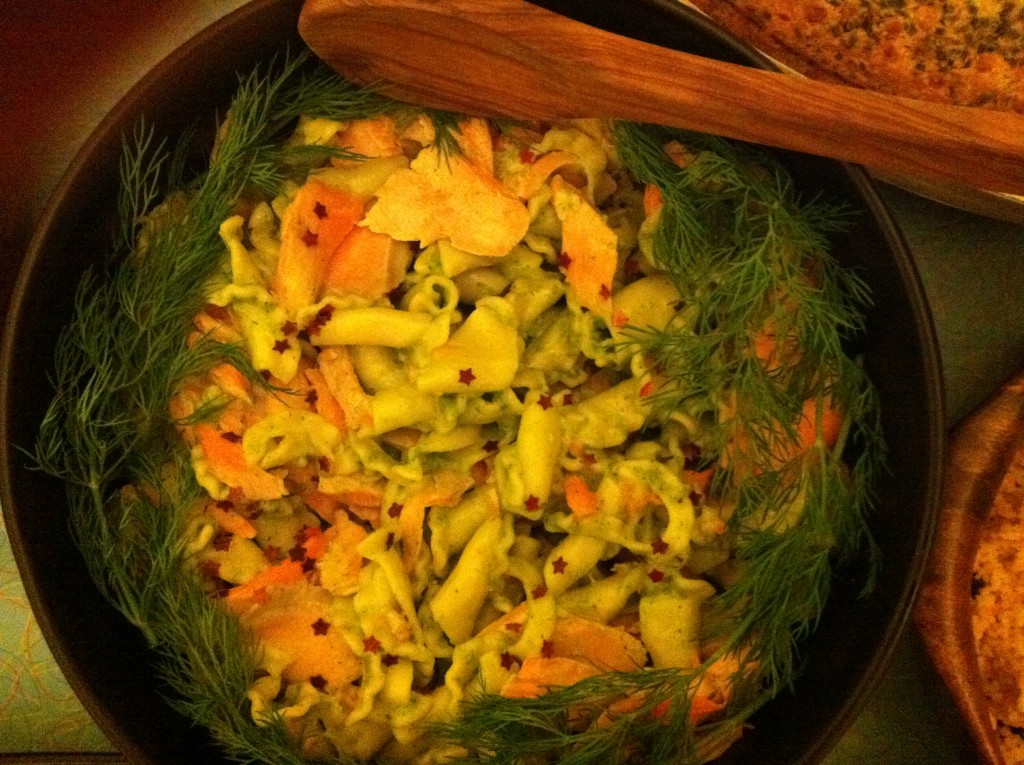 The salad itself was tasty, but I wanted to show you this for the presentation. It was done for a Christmas party, so the dill surrounding the dish represented a wreath. But look closely at the garnish: I made the tiny red stars using a star shaped paper punch on a dried chili pepper.

Christmas Goose (but not really for Christmas)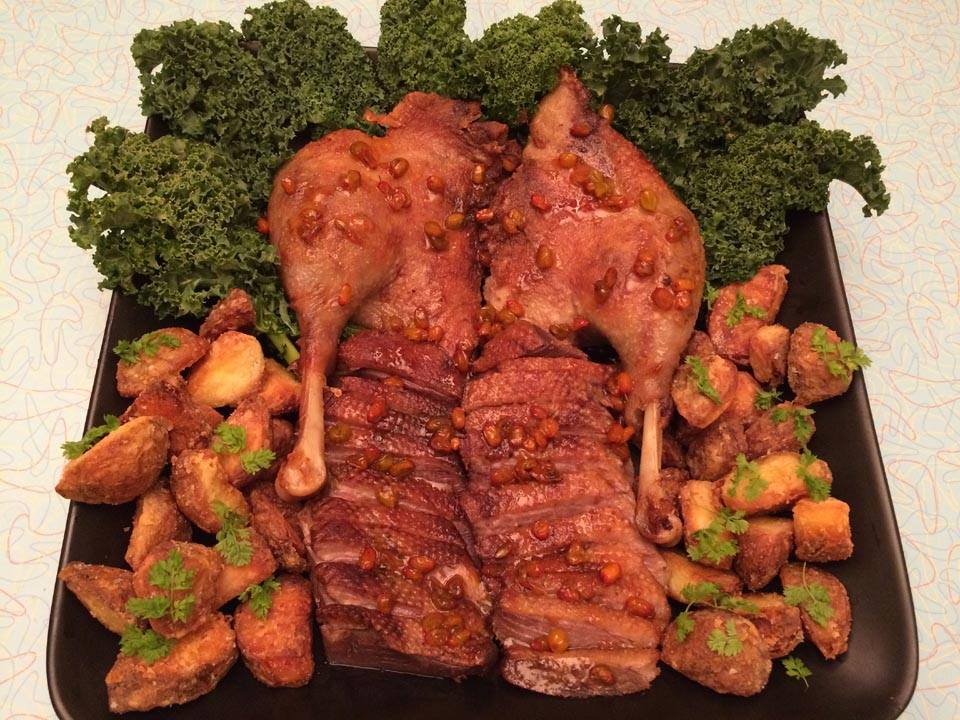 I was craving roasted potatoes. You know, crispy on the outside, creamy on the inside? So I had no choice but to roast a goose – shown here with a glaze of sea buckthorn, apple, cinnamon and goose juice, er, jus. Later, I transformed some of the meat into goose confit. That kale posing for the photo quickly became creamed kale. That and the goose were perfect accompaniments for my roasted potatoes – for which there was plenty of goose fat. Yum!

Boxing Day Brunch. Hmm – guess I was back on the use-up-the-leftovers kick. Eggnog French Toast with ginger liqueur-infused whipped mascarpone over a pool of persimmon coulis; freshly grated nutmeg on top.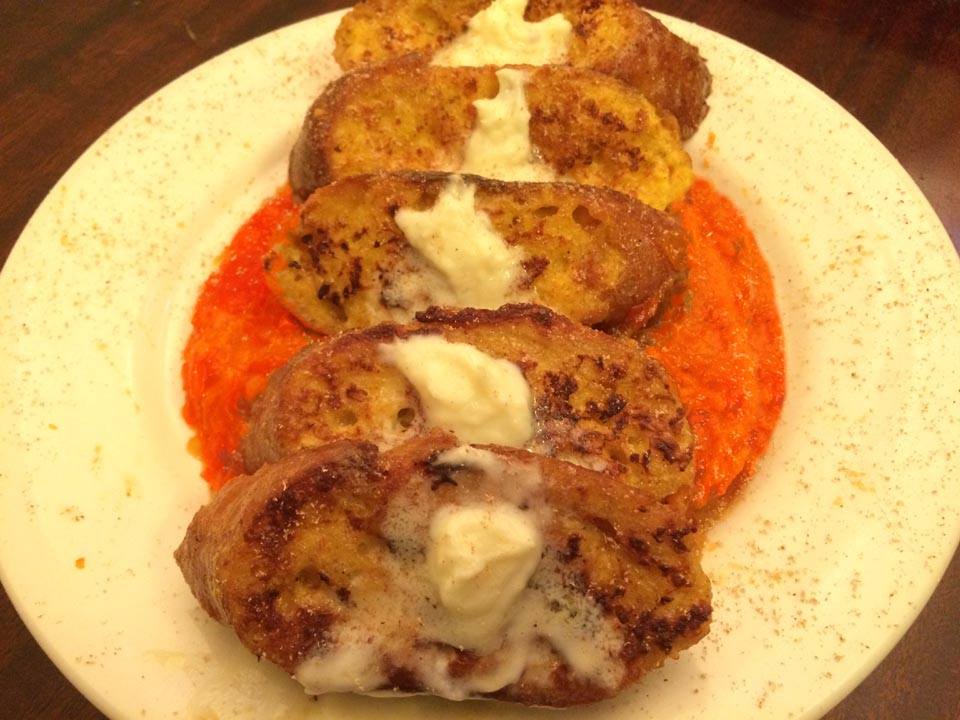 ---
Thanksgiving is a family affair and it takes over a week to shop for and prepare what has become an over-the-top family tradition. Not to mention Thanksagaingiving, another tradition in my clan, which you can read about here.


Chestnut Soup



Roast Turkey and Gravy (plus four extra thighs because everyone loves dark meat, of course!) with Cornbread Chestnut Stuffing, Apples and Currants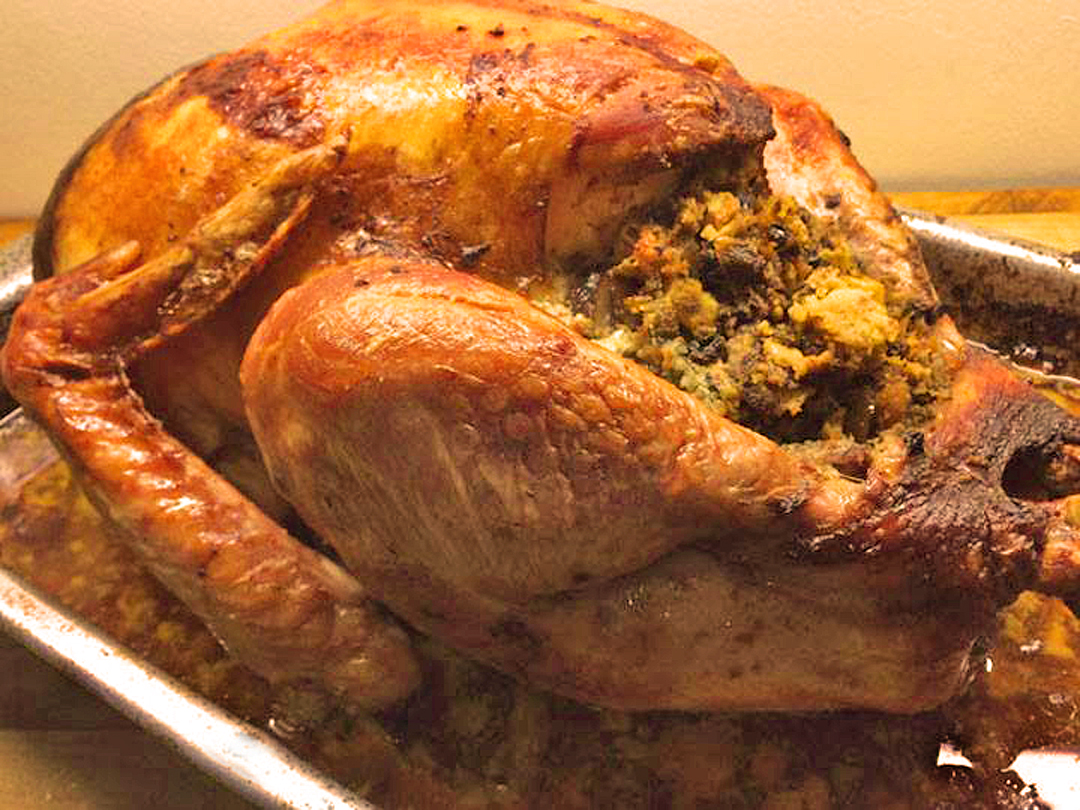 Cranberry Sauce with Kumquats, Black Walnuts and Chambord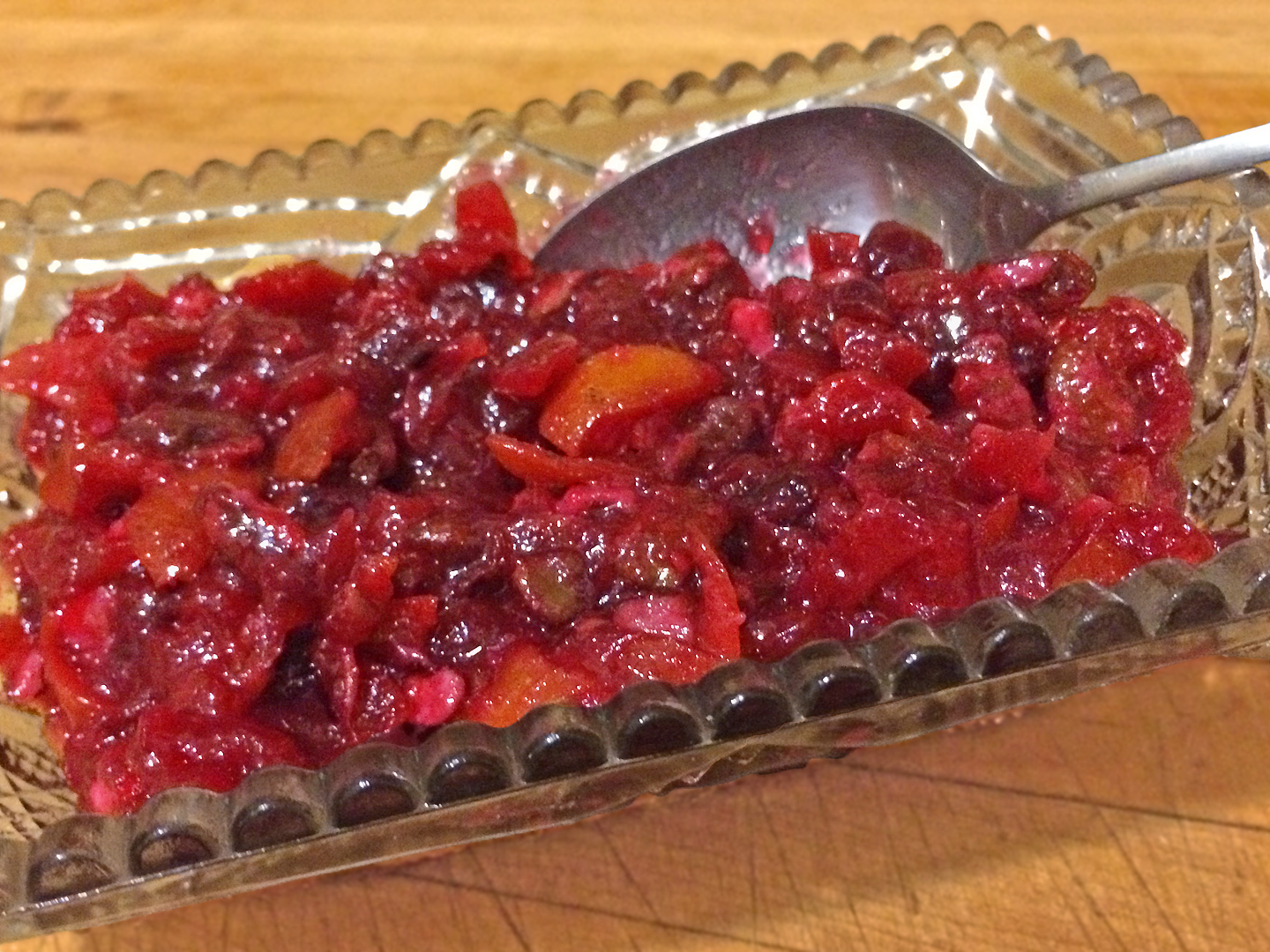 Dandy Brandied Candied Yams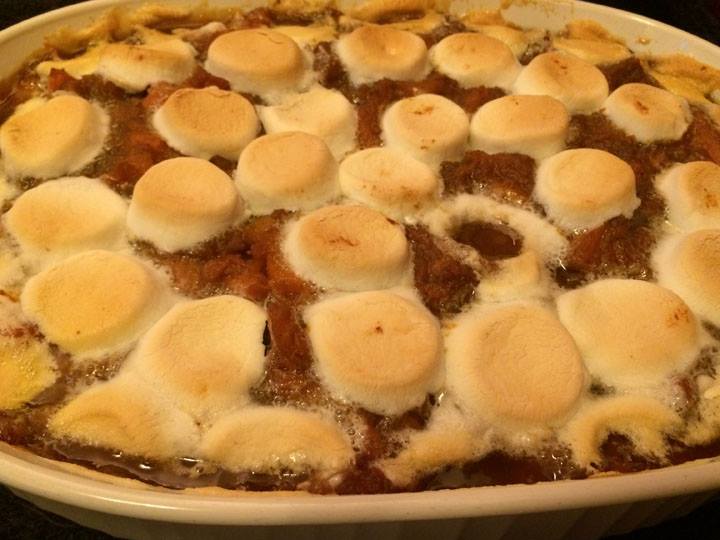 Maple Sugar Acorn Squash with Spicy Pepita Topping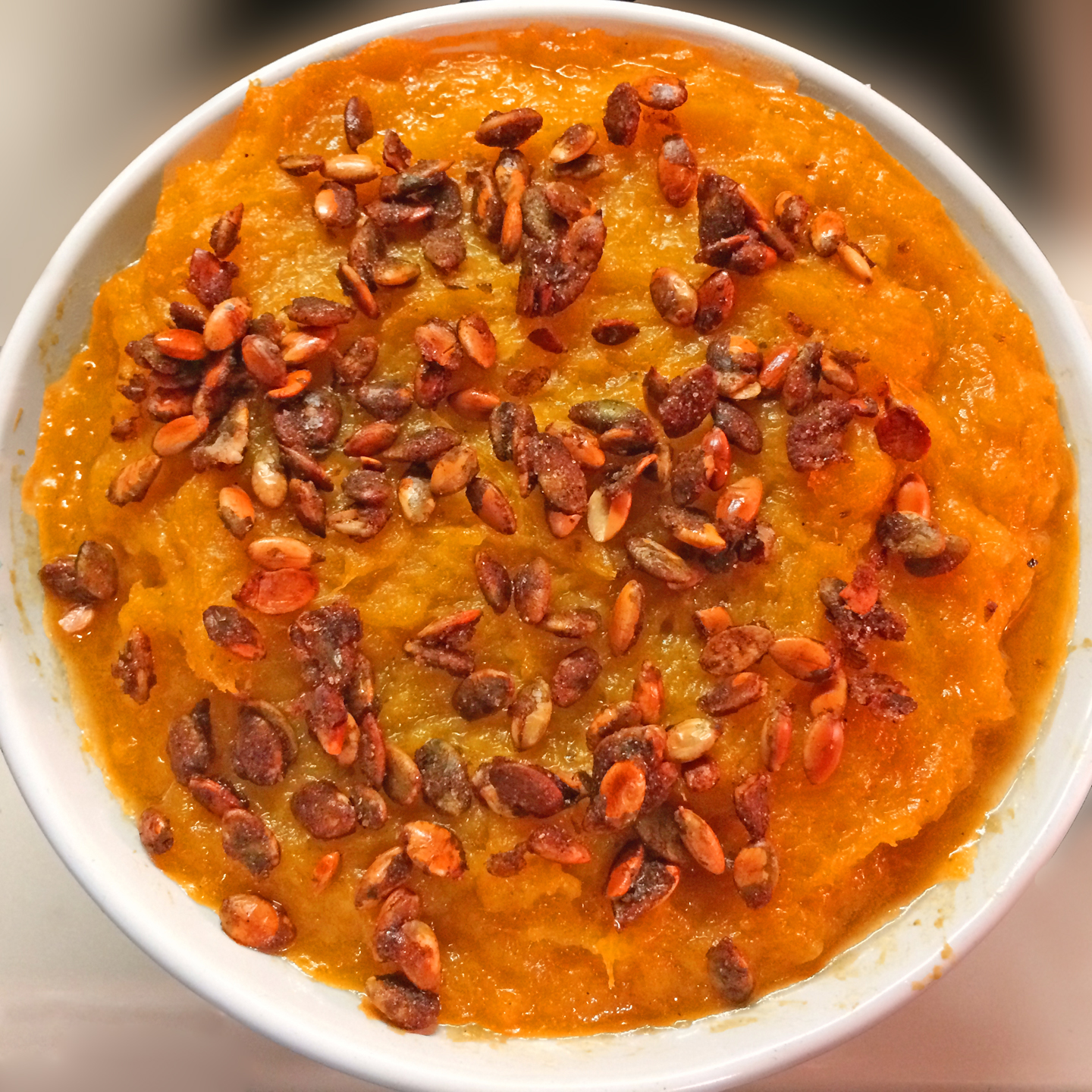 Roasted Brussels Sprouts and Jerusalem Artichokes with Crispy Soppressata and Grated Parmigiano Reggiano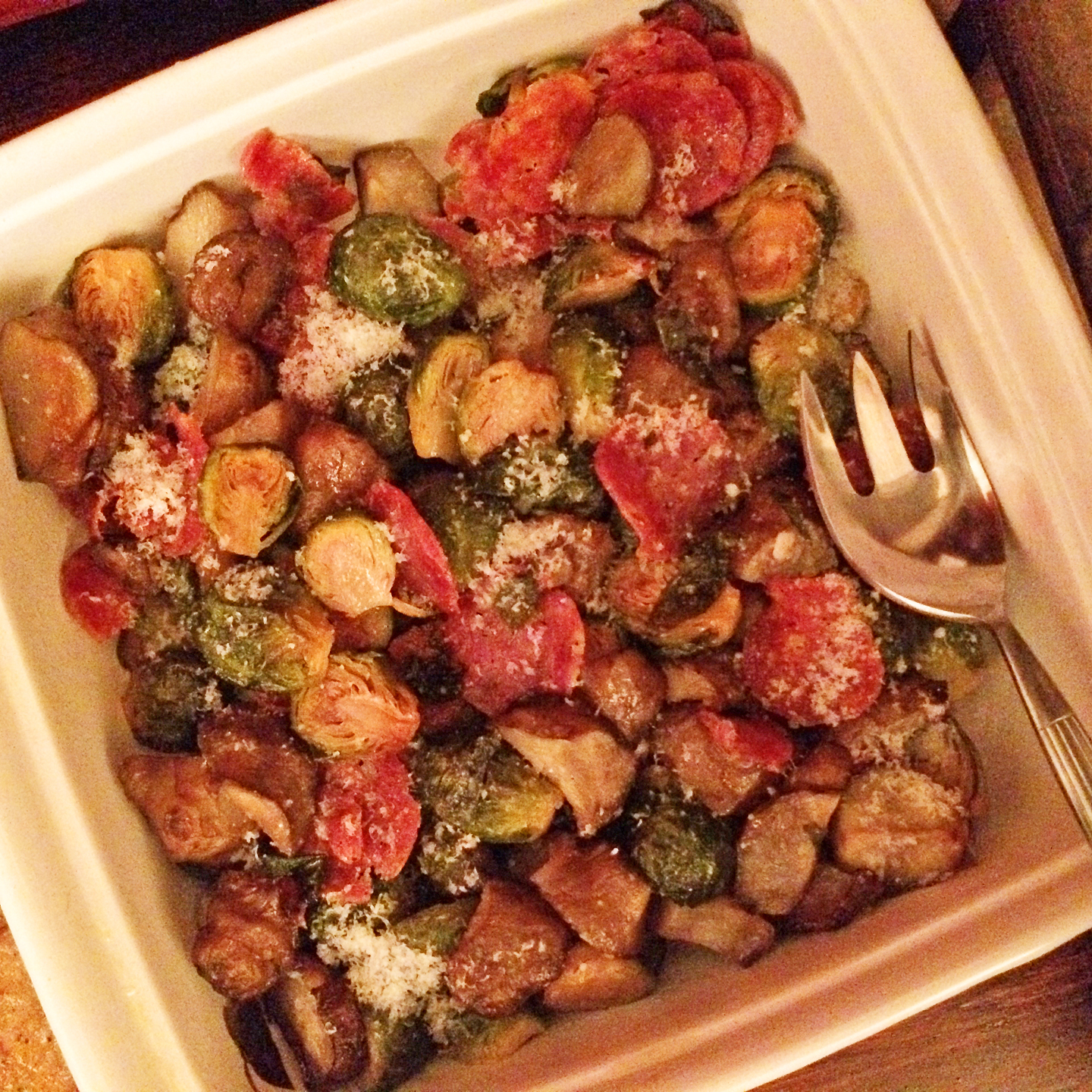 Savory Corn Pudding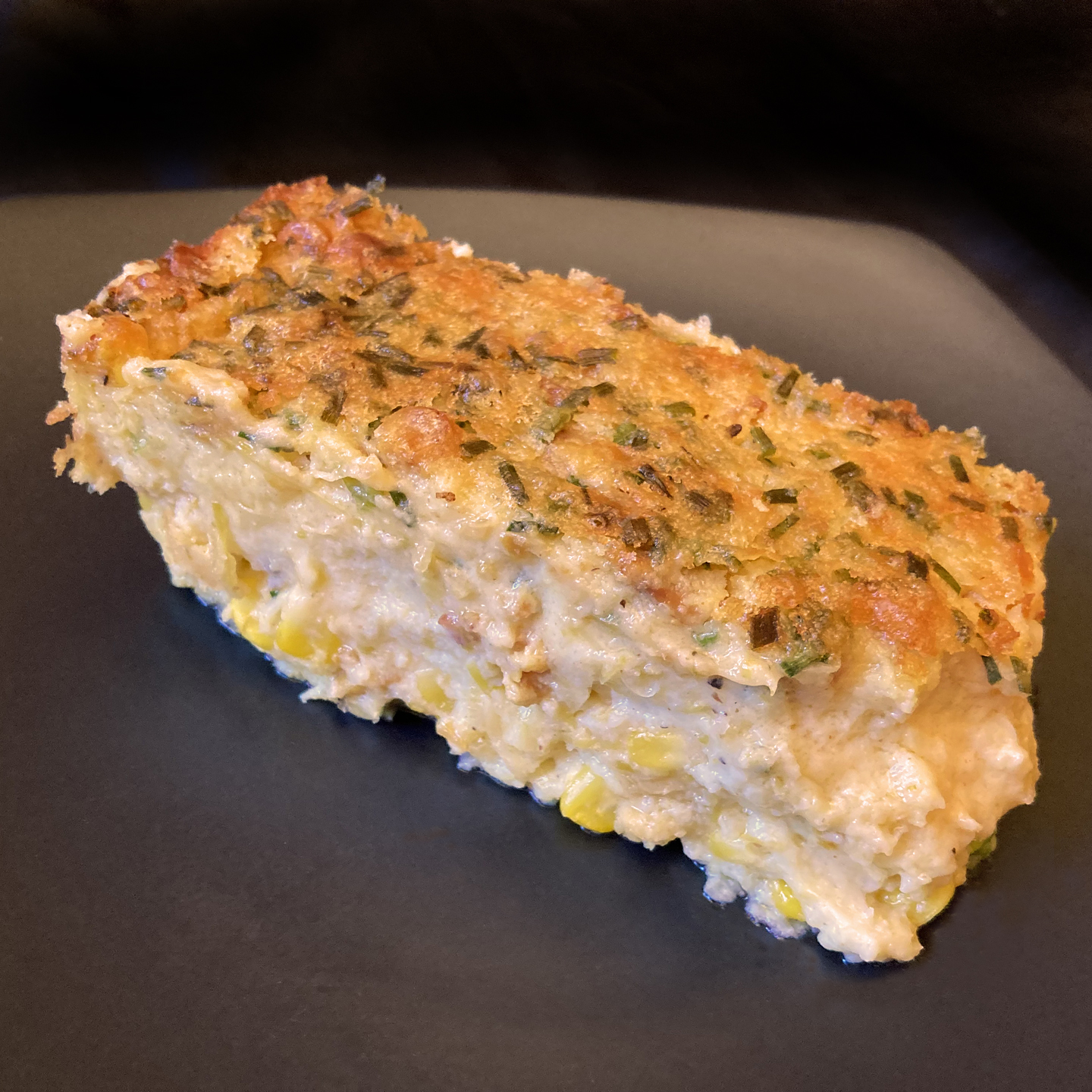 As served…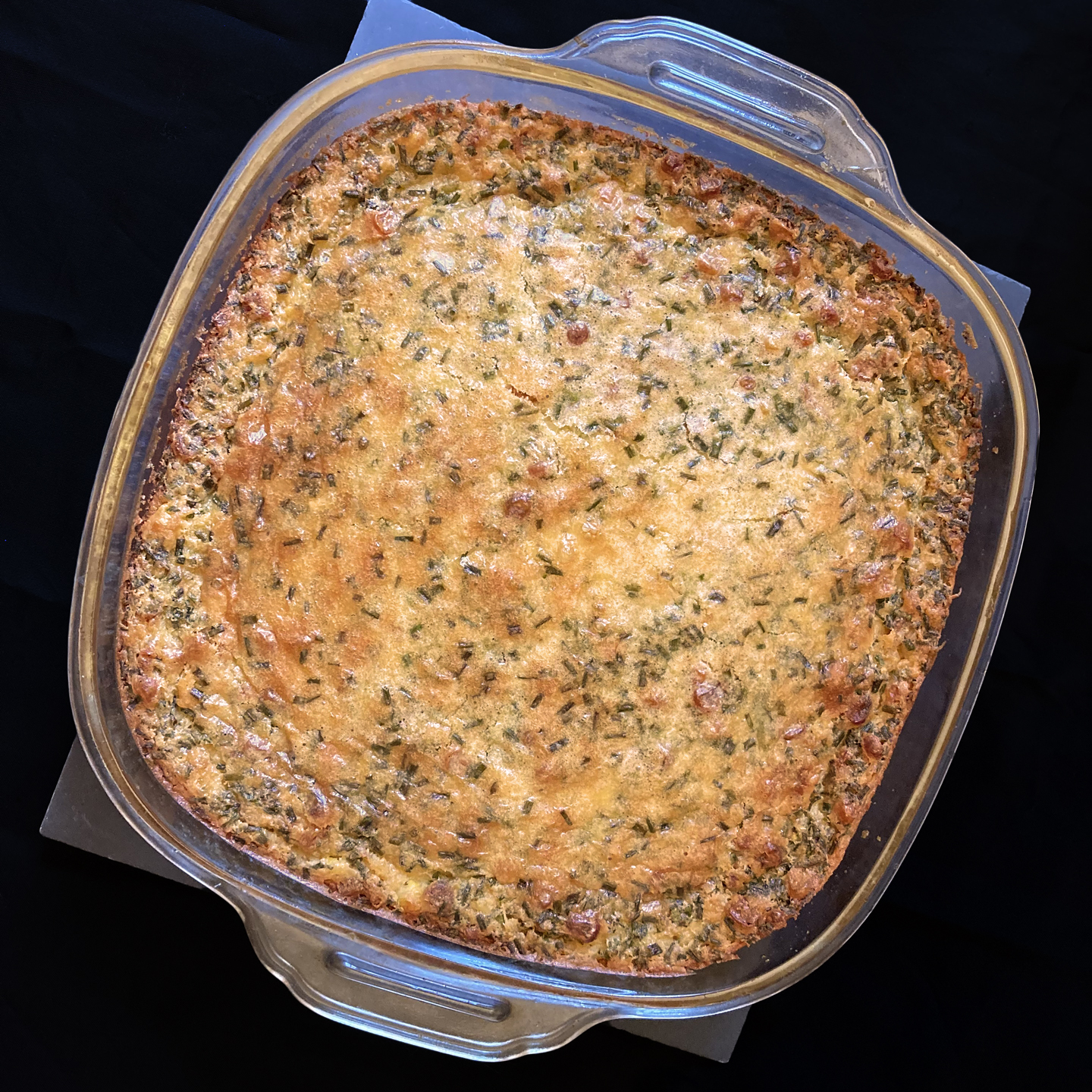 …and fresh out of the oven. It's a signature recipe of mine that uses frozen corn – evaluated and actually better than fresh for this – as well as Cope's dried sweet corn. I marvel at the way the snipped chives always find their way to the top. Did I mention that half a pound of butter and more than a pint of heavy cream were ingredients as well?

Scalloped Potatoes with Leeks and Bacon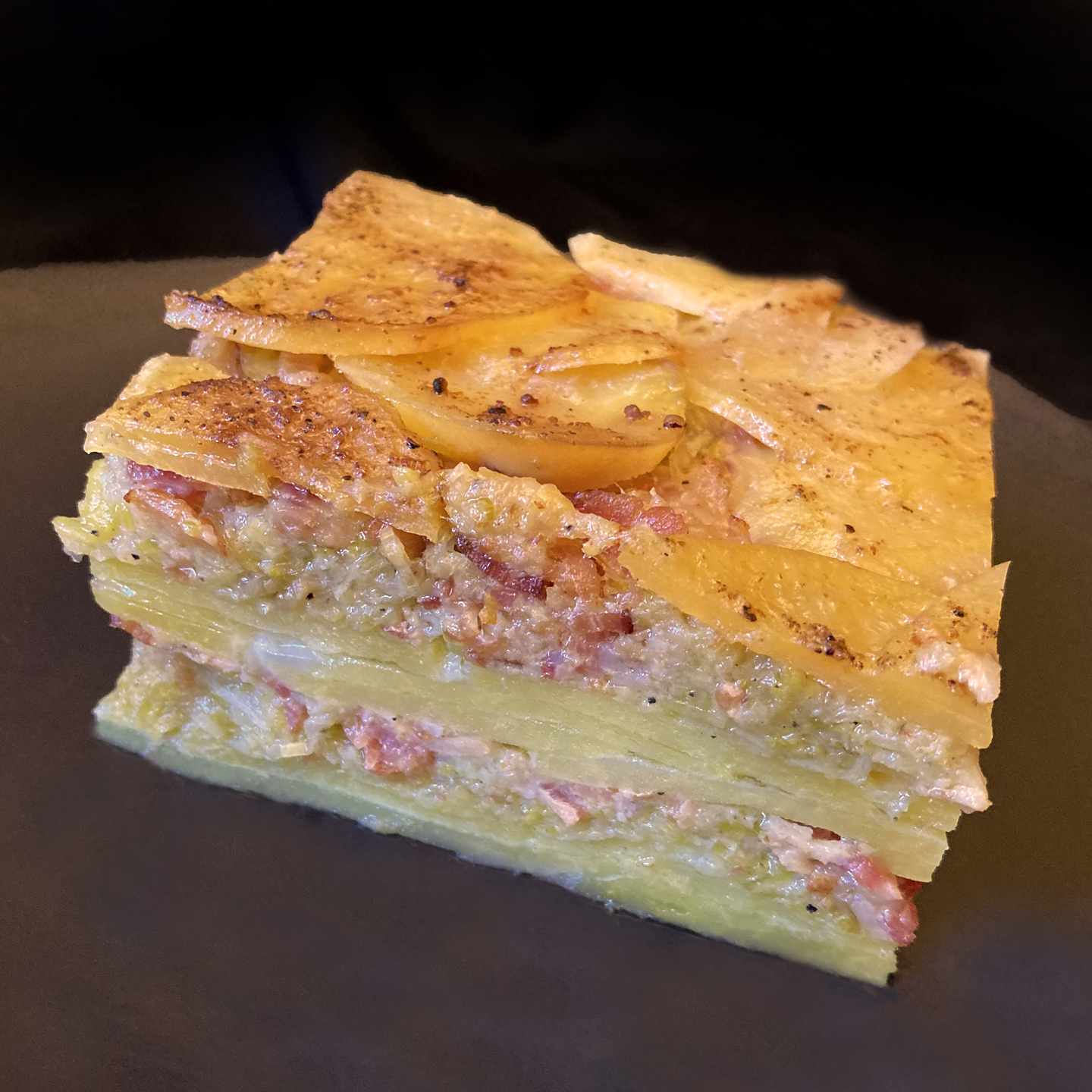 As served…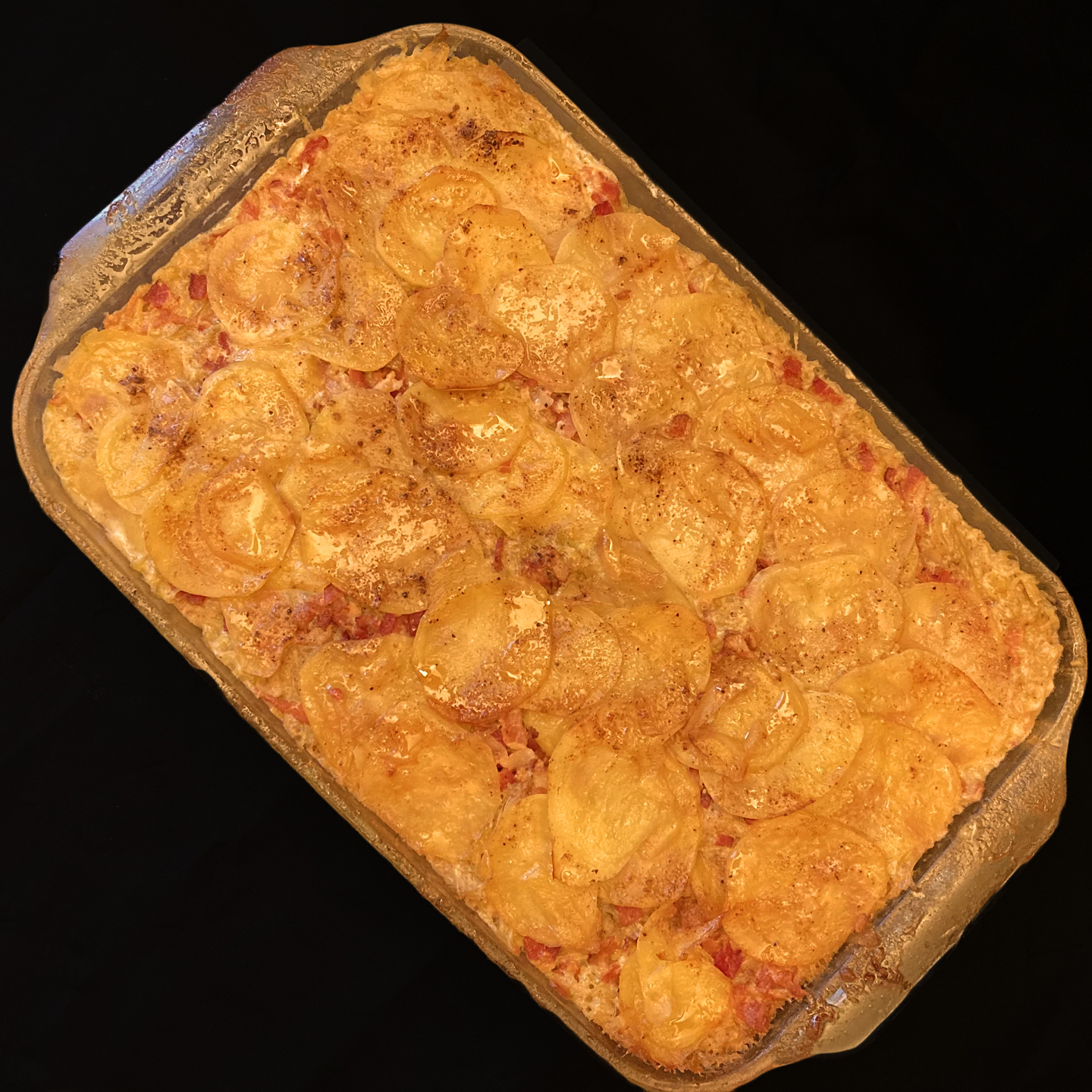 …and fresh out of the oven. Only a pint of heavy cream and a pound and a half of bacon went into this low-cal dish. 😜

Cornbread is happiest when it's made in a cast iron skillet.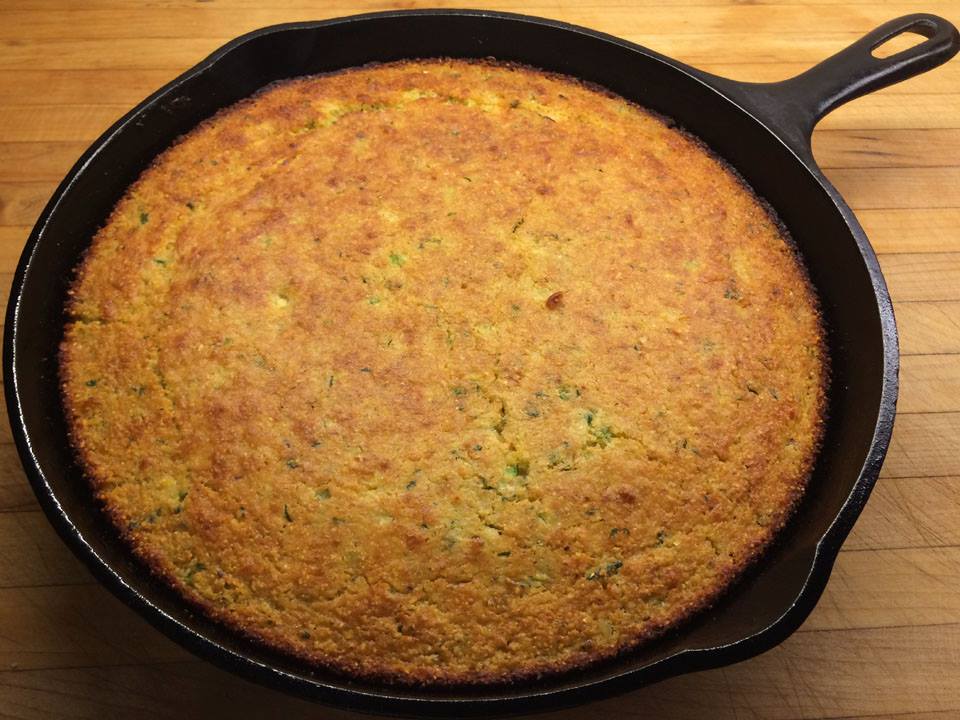 Skillet Cornbread with fresh sweet corn, cheddar cheese, cilantro, jalapeño, and more: my special recipe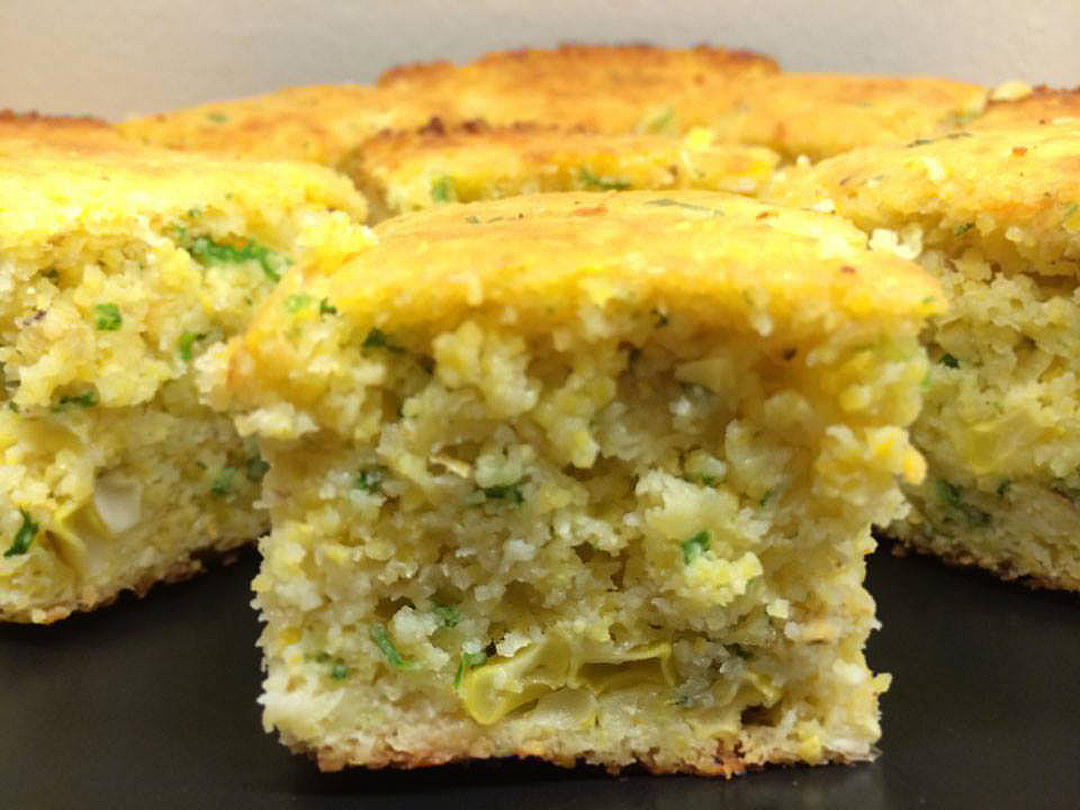 Homemade Pumpkin Pie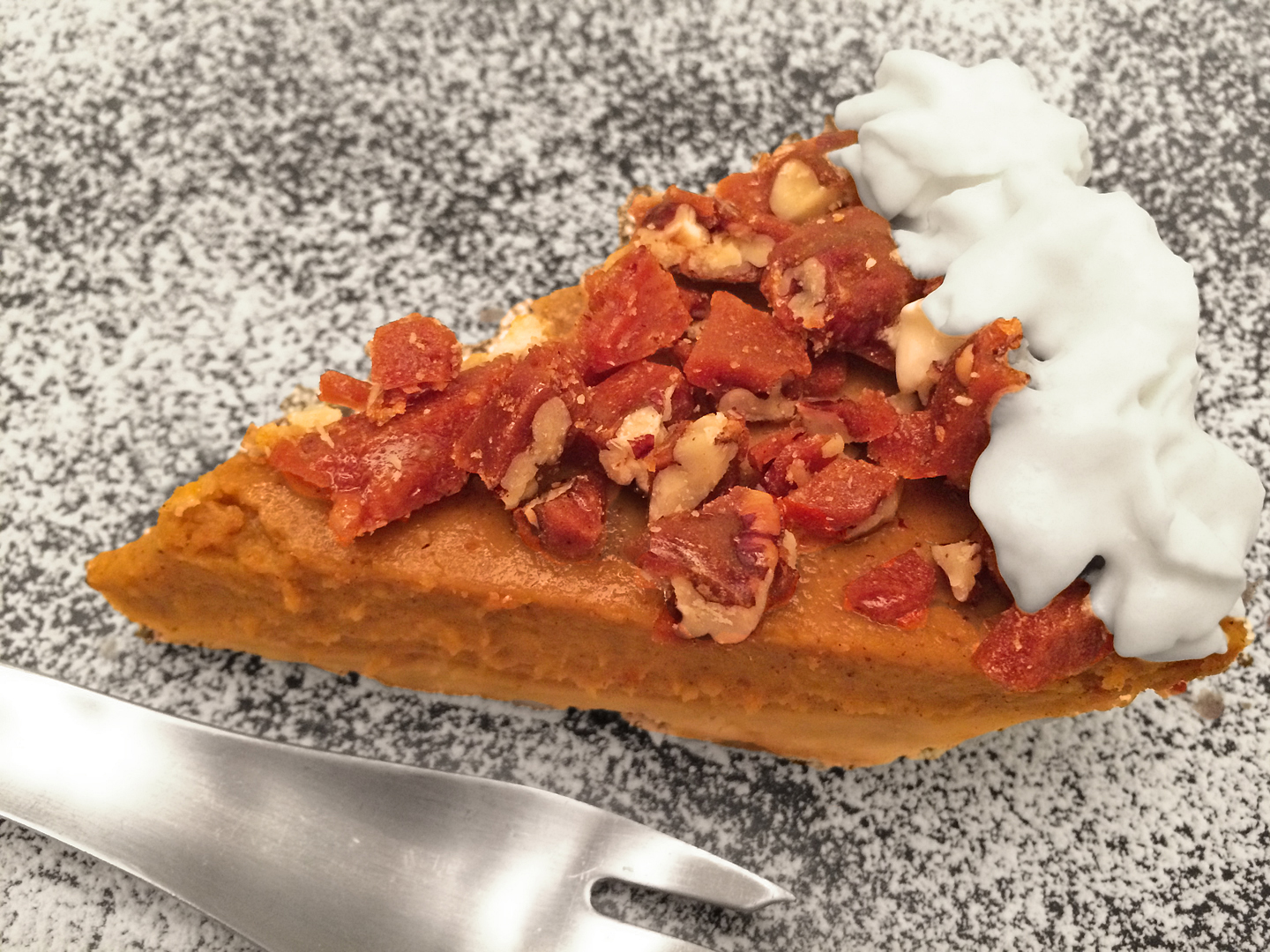 Yes, from a real pumpkin, not a can – a decadently rich recipe I've been tweaking for years that I'm finally happy with. Topped with buttery, crunchy toasted pecan brittle (yep, that's homemade too) and the obligatory whipped cream.

How I do Deviled Eggs for Easter