(Click on any image to view it in high resolution.)
Cookies

Christmas 2016/2017 Cookie Assortment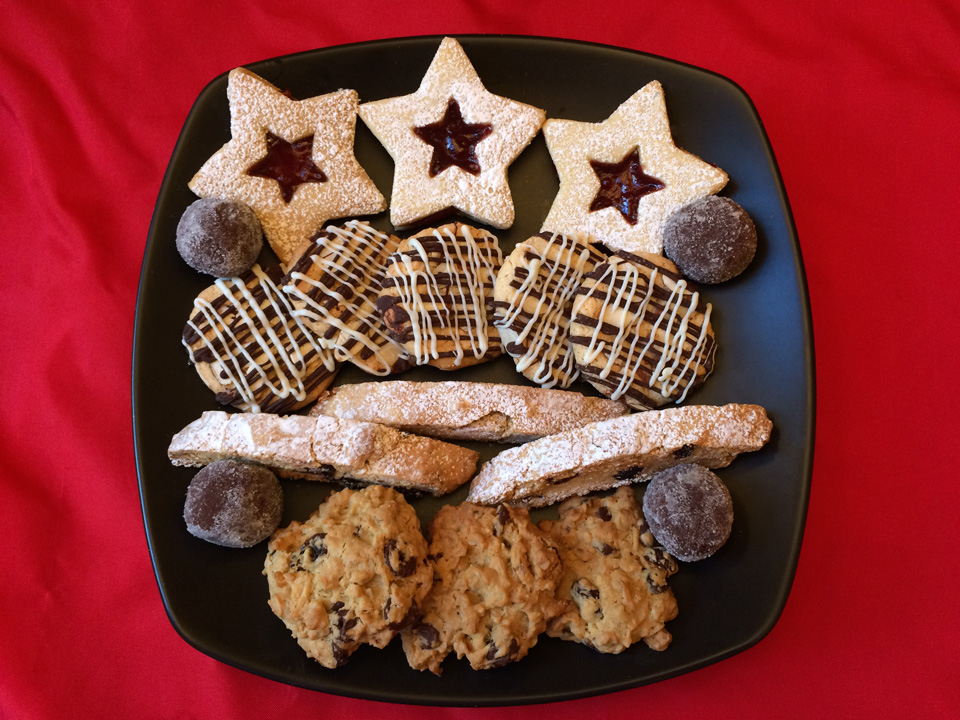 Linzer Stars, Chocolate Pecan Whiskey Balls, Marzipan Cookies, Biscotti (three kinds – Amaretto Cherry Almond, Pistachio, Anisette Orange Almond), and Identity Crisis Cookies.

Red Currant Raspberry Linzer Cookies
Stars for Christmas…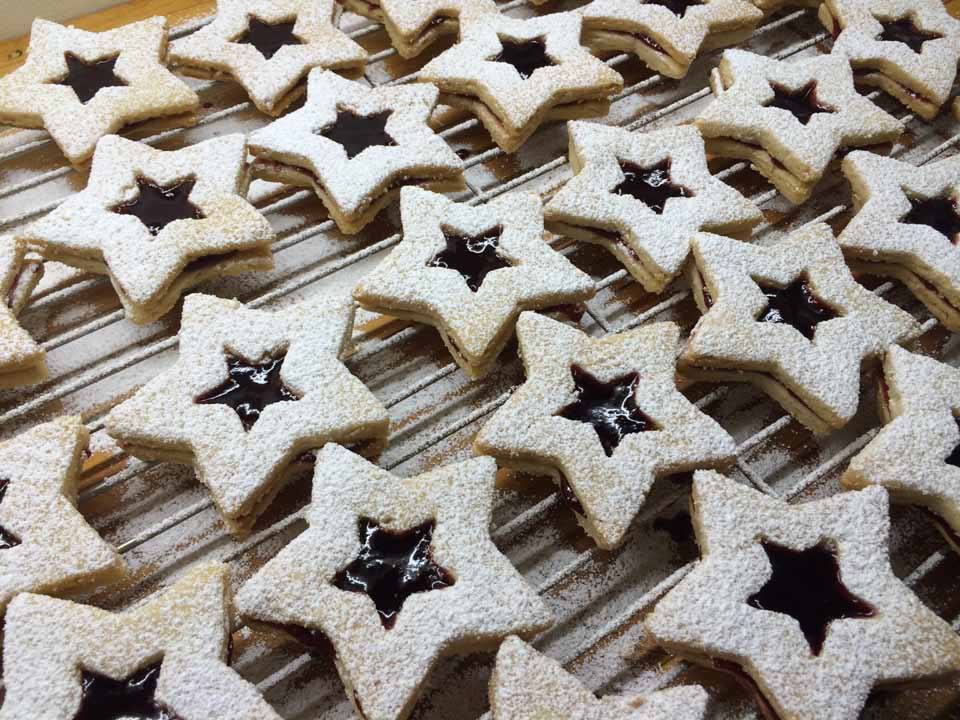 …and hearts for Valentine's Day.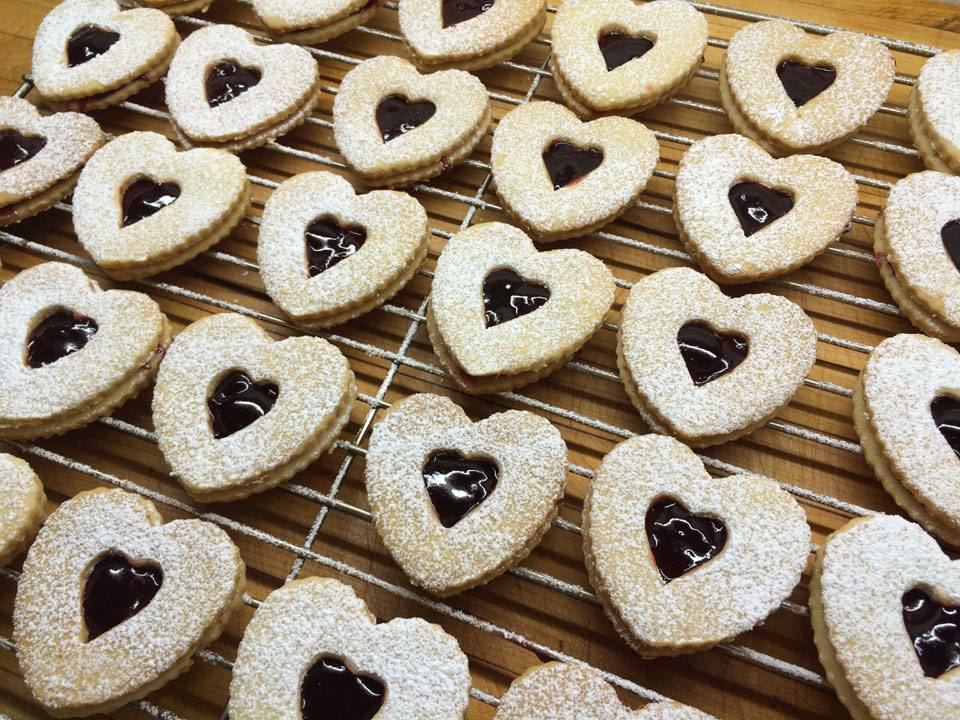 Post-sugaring on the butcher block: an exercise in negative space.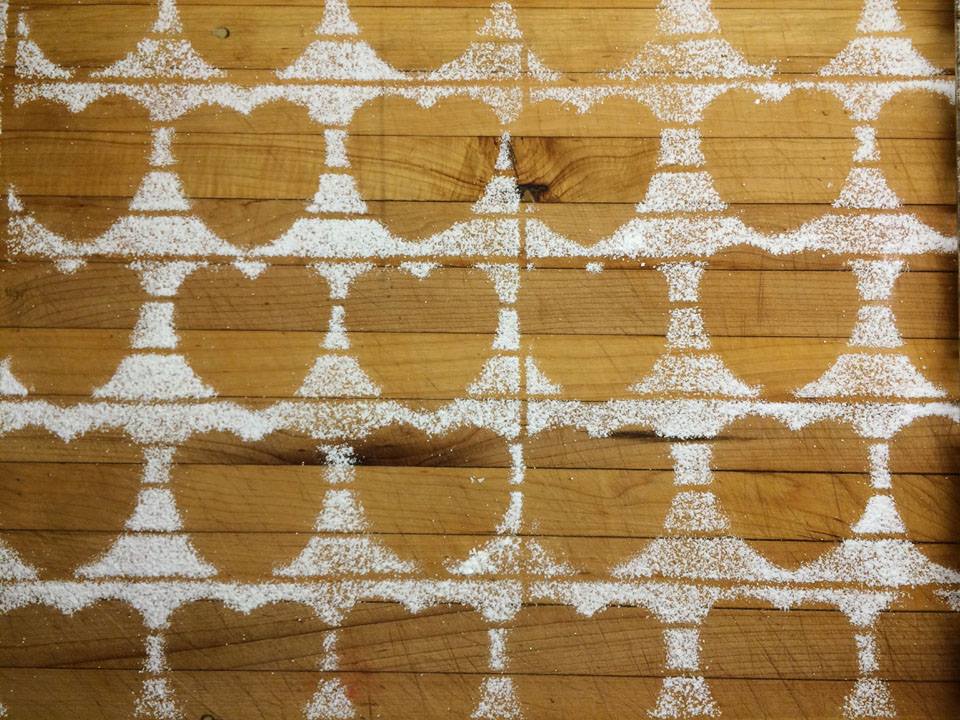 Marzipan Cookies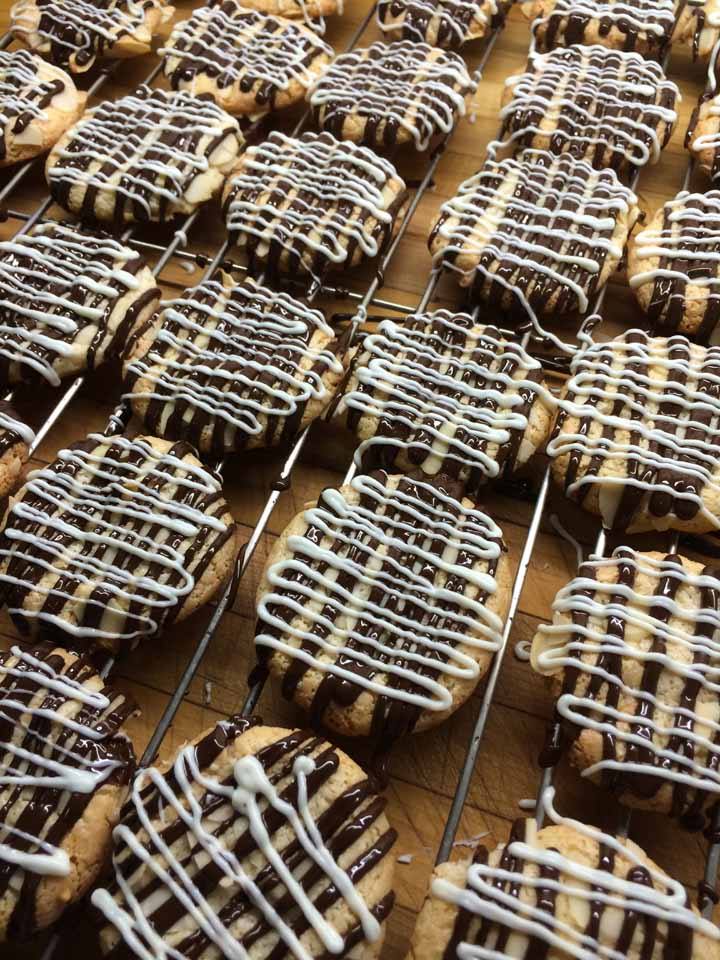 Finger Cookies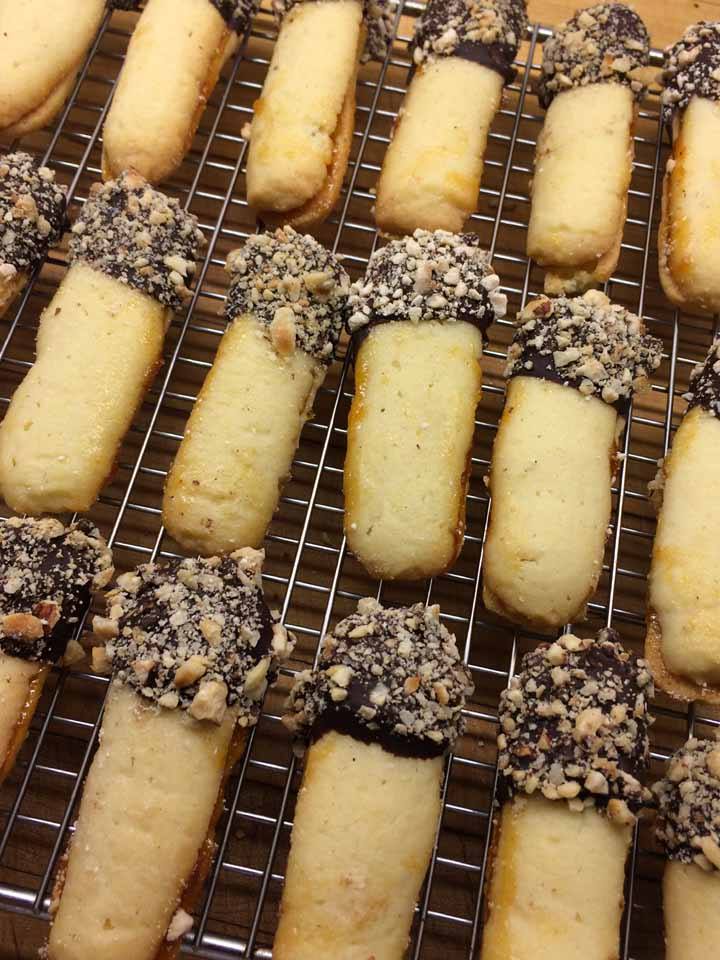 Apricot filled butter cookies, dipped in chocolate and rolled in toasted almonds.

Chocolate Pecan Whiskey Balls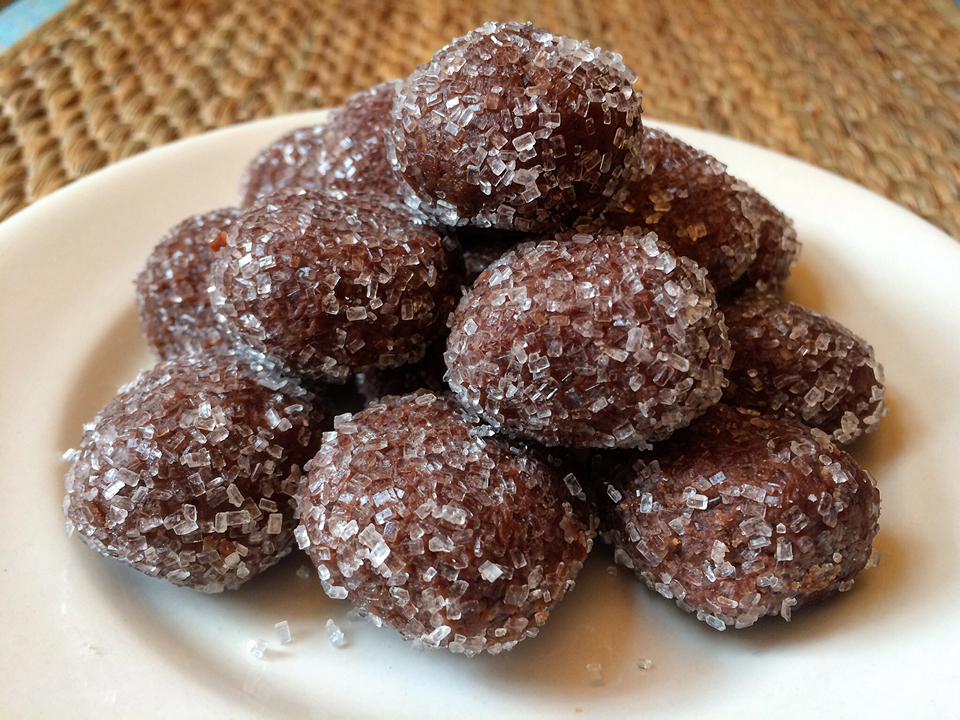 Identity Crisis Cookies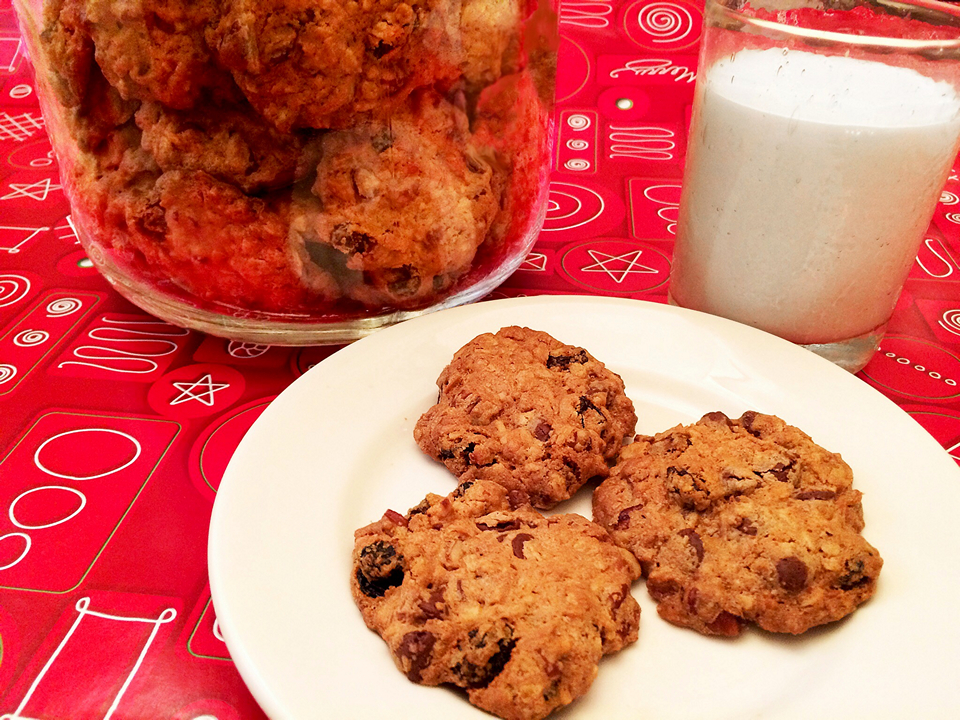 So named because I couldn't decide whether to make chocolate chip walnut or oatmeal raisin or toasted coconut and since I had all of those on hand…well, you get the picture.

Biscotti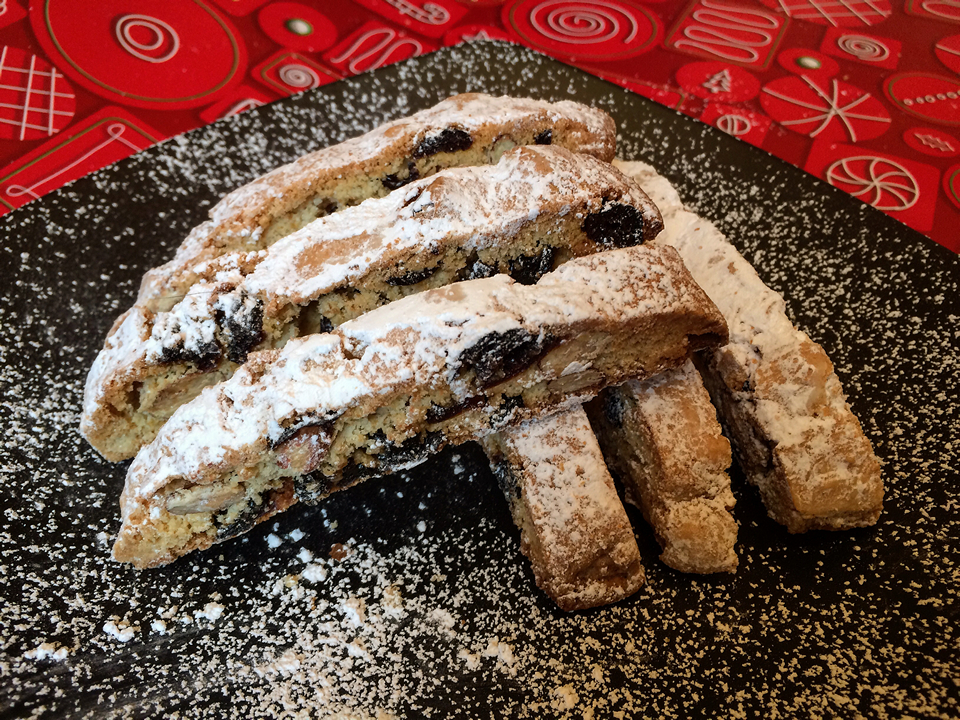 Nanaimo Bars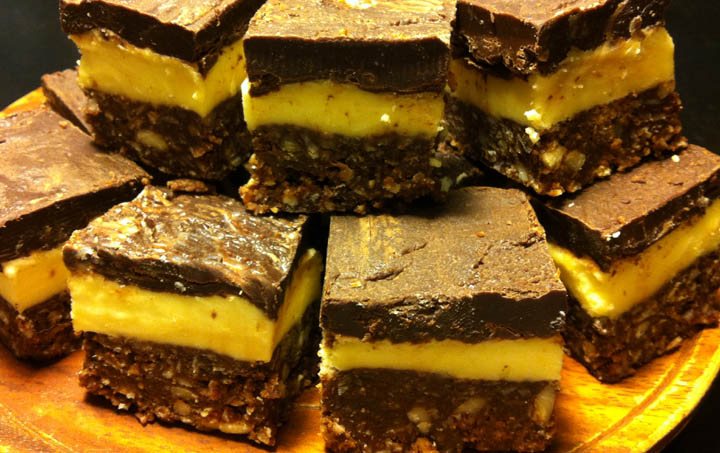 My take on Nanaimo Bars. Frangelico in the chocolate layer, Amaretto in the custard layer, and a few other modifications.

And Not Cookies

Homemade Pumpkin Pie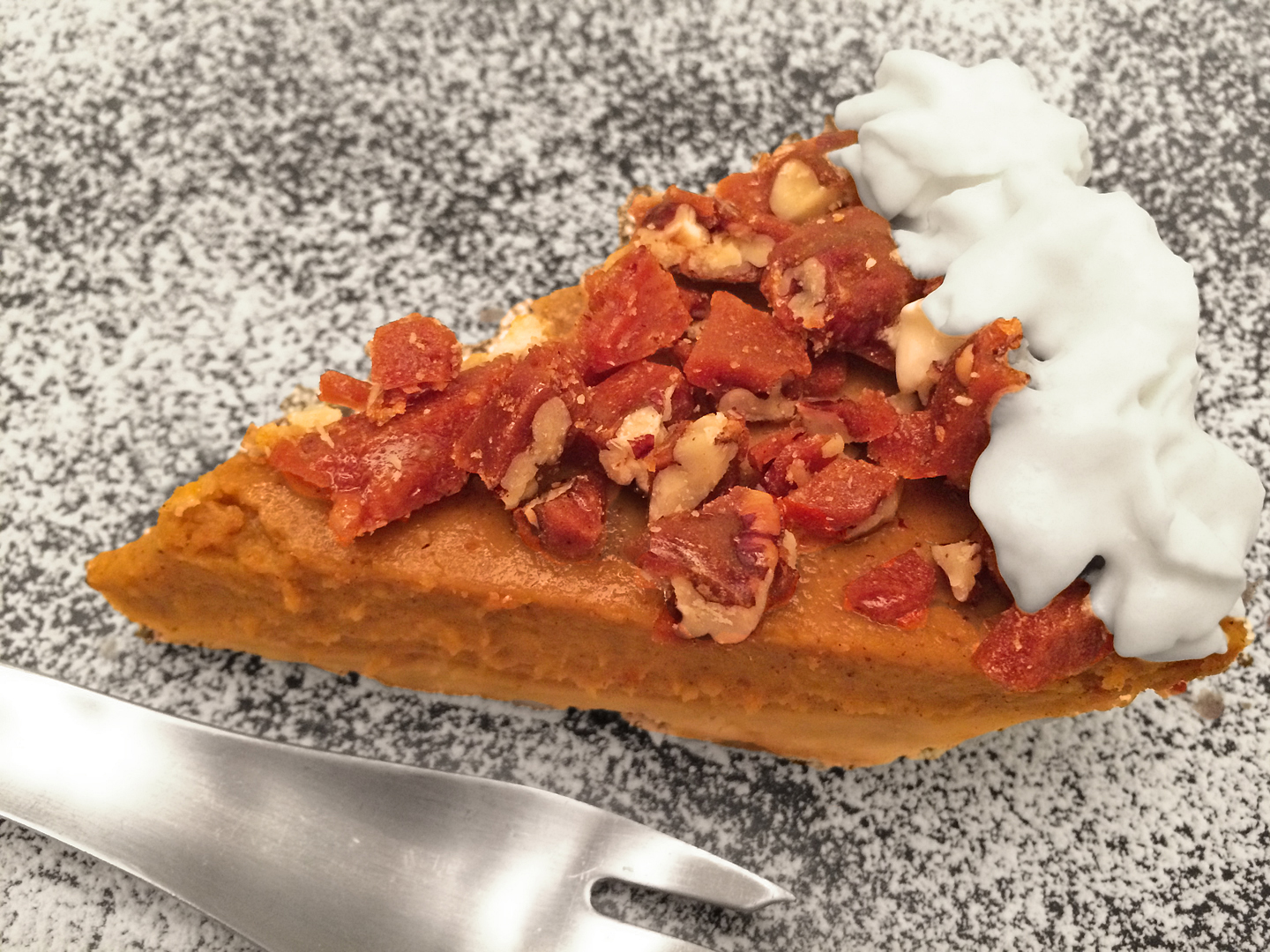 Yes, from a real pumpkin, not a can – a decadently rich recipe I've been tweaking for years that I'm finally happy with. Topped with buttery, crunchy toasted pecan brittle (yep, that's homemade too) and the obligatory whipped cream.

Rich's English Trifle
(Or, Not Your Mum's Pudding)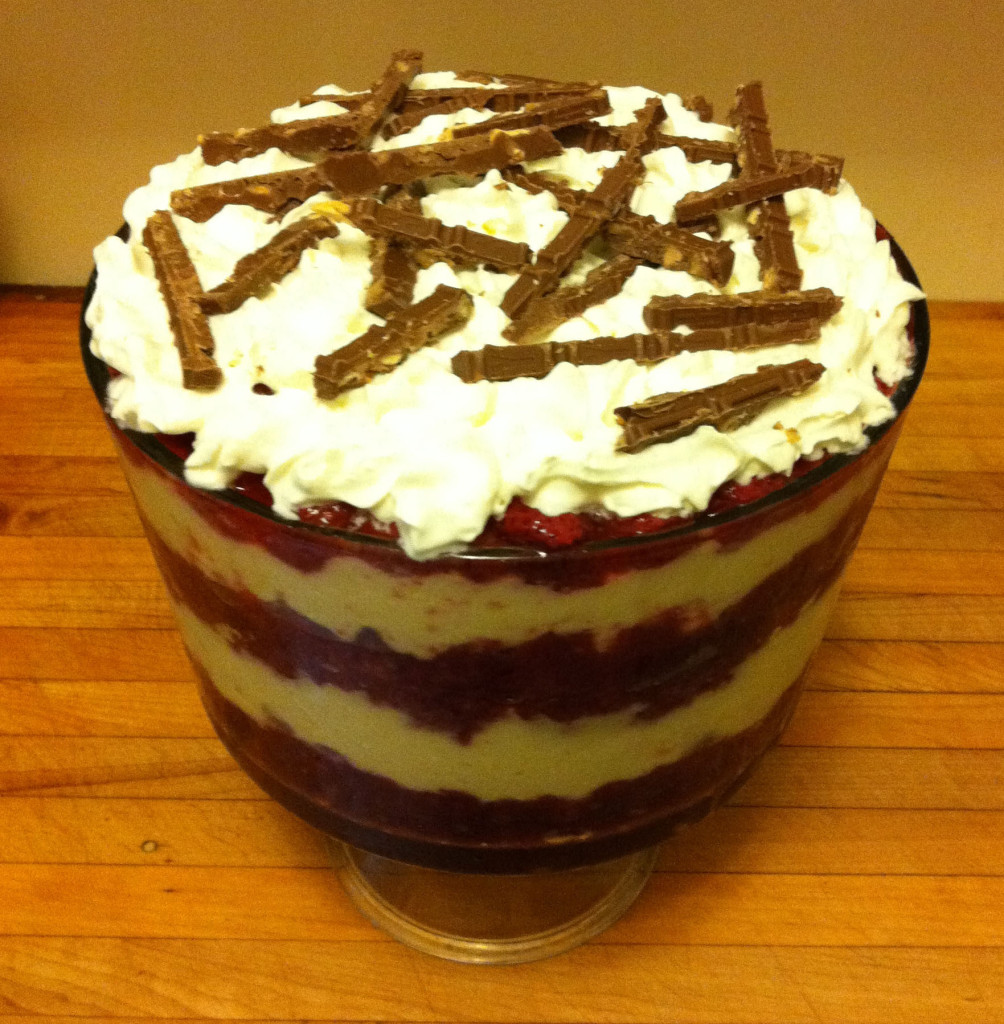 Named Rich's English Trifle because it's so far removed from Traditional English Trifle at this point as to be unrecognizable to the average Limey.

Custardy Chocolate Babka Bread Pudding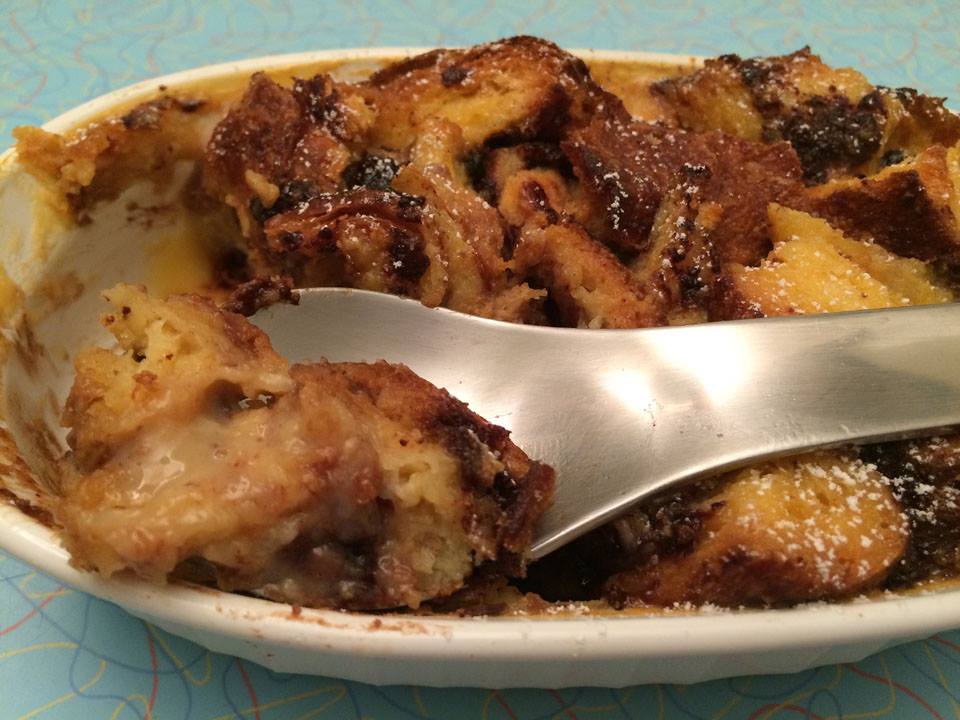 Okay, so the way I made this dish has more cheats in it than there are in Congress, but I didn't want to waste some delicious chocolate babka that had gone stale so I turned it into Custardy Chocolate Babka Bread Pudding. Quick, easy, and packed with even more calories than the original!