Part of what I'm calling the "Golden Oldies" series: photos I had posted on Instagram in bygone days that surely belong here as well, from restaurants that are still doing business, still relevant, and still worth a trip.
In a recent post I noted that there are seemingly dozens of restaurants along the Latin American strip on 5th Avenue in Brooklyn's Sunset Park and no, I'm not going to try to eat my way through all of them. But back in April, 2017, we visited one of the neighborhood's better known eateries and it did not disappoint. Tulcingo, at 5520 5th Ave, offers an extensive menu and we barely scratched the surface. Here are a few photos:
(Click on any image to view it in high resolution.)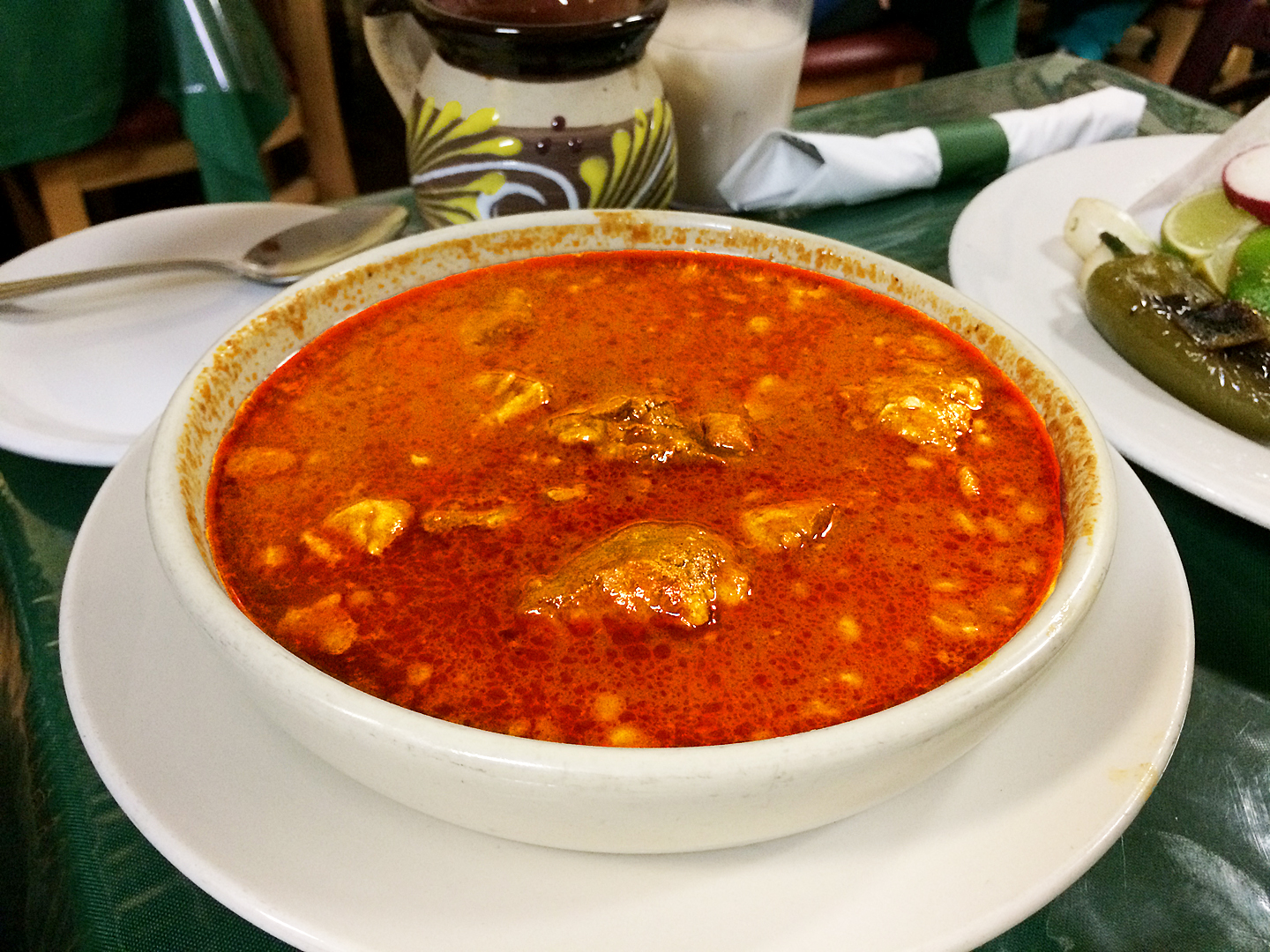 Birria (it's a two syllable word) hails from the Mexican state of Jalisco. I don't recall if this dish was as trendy then as it is now, but I do recall that Tulcingo's rendering was a tasty one. It's essentially a meat stew, customarily made with goat although this version is Birria de Res so beef is the star of the show. Birria distinguishes itself from similar recipes in that the meat is marinated in savory adobo before it goes into the stew pot – and you can taste the difference.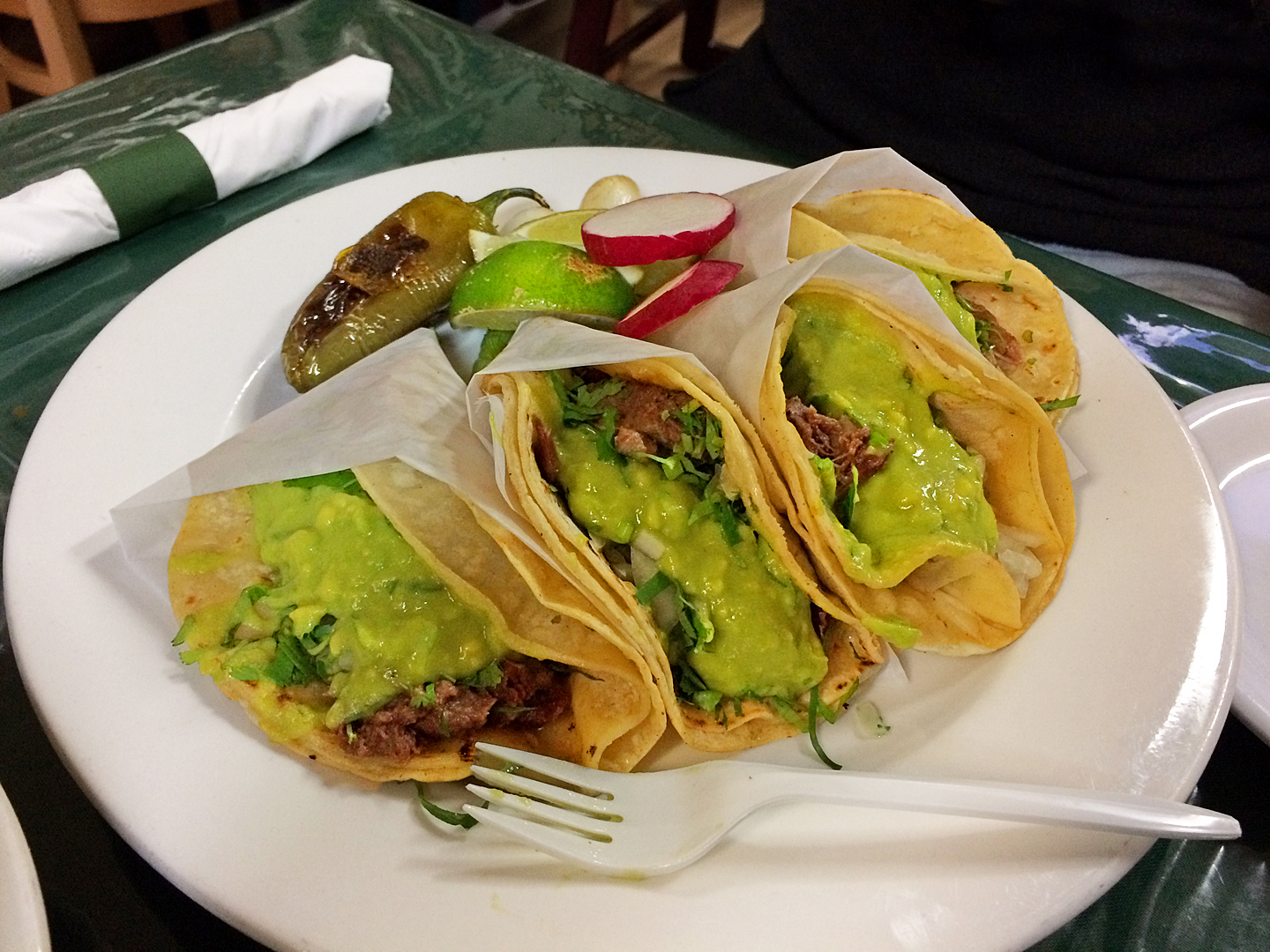 And while we're on the subject of beef, these are Tacos de Lengua, tongue for the uninitiated – so tender that I was about to describe it as meat that melts in your mouth but I thought the better of it. Delicious.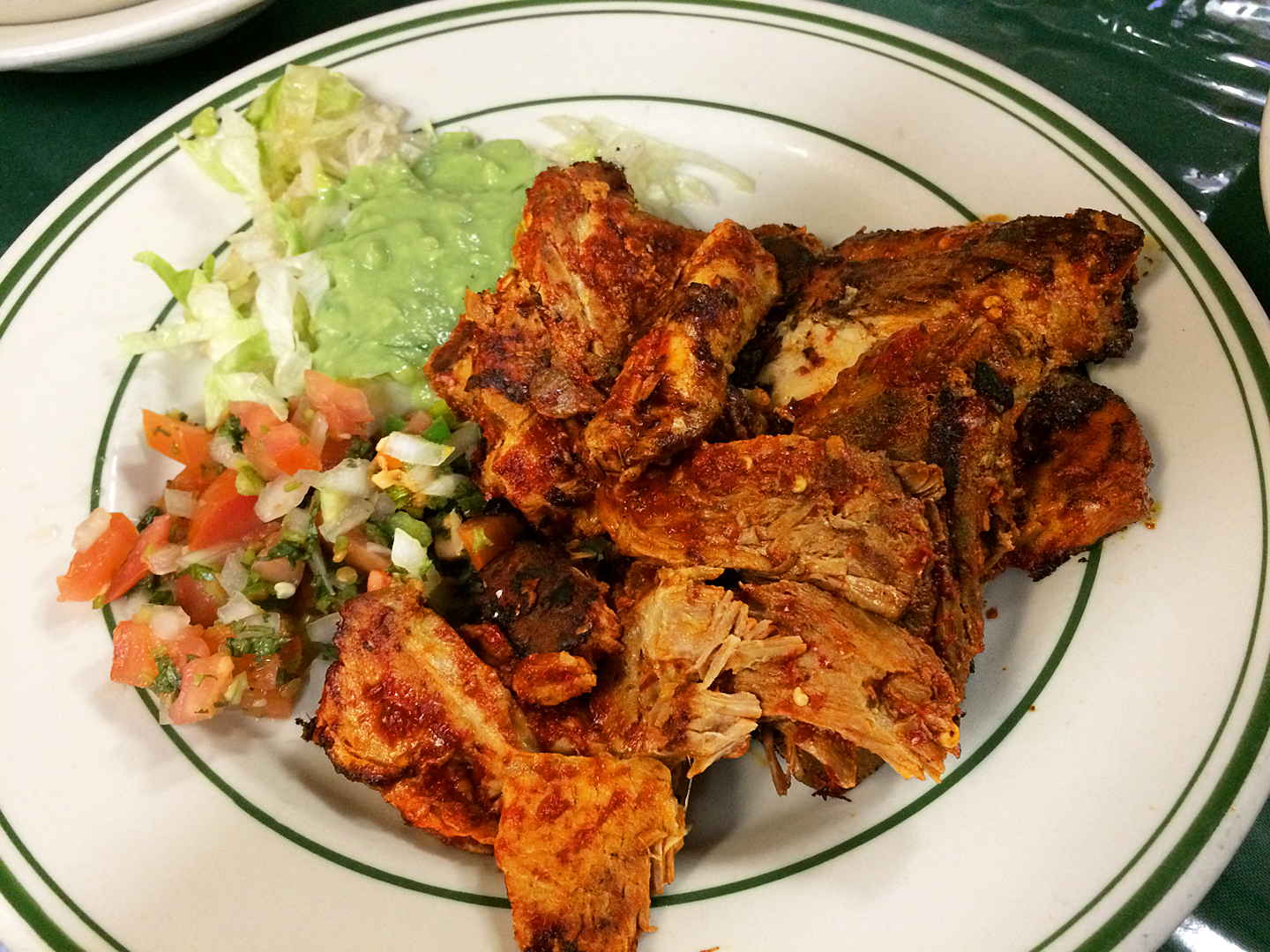 Shifting the focus from head to toe, or more specifically from mouth to limb, this is Pierna Adobada, pork leg, marinated and roasted to perfection.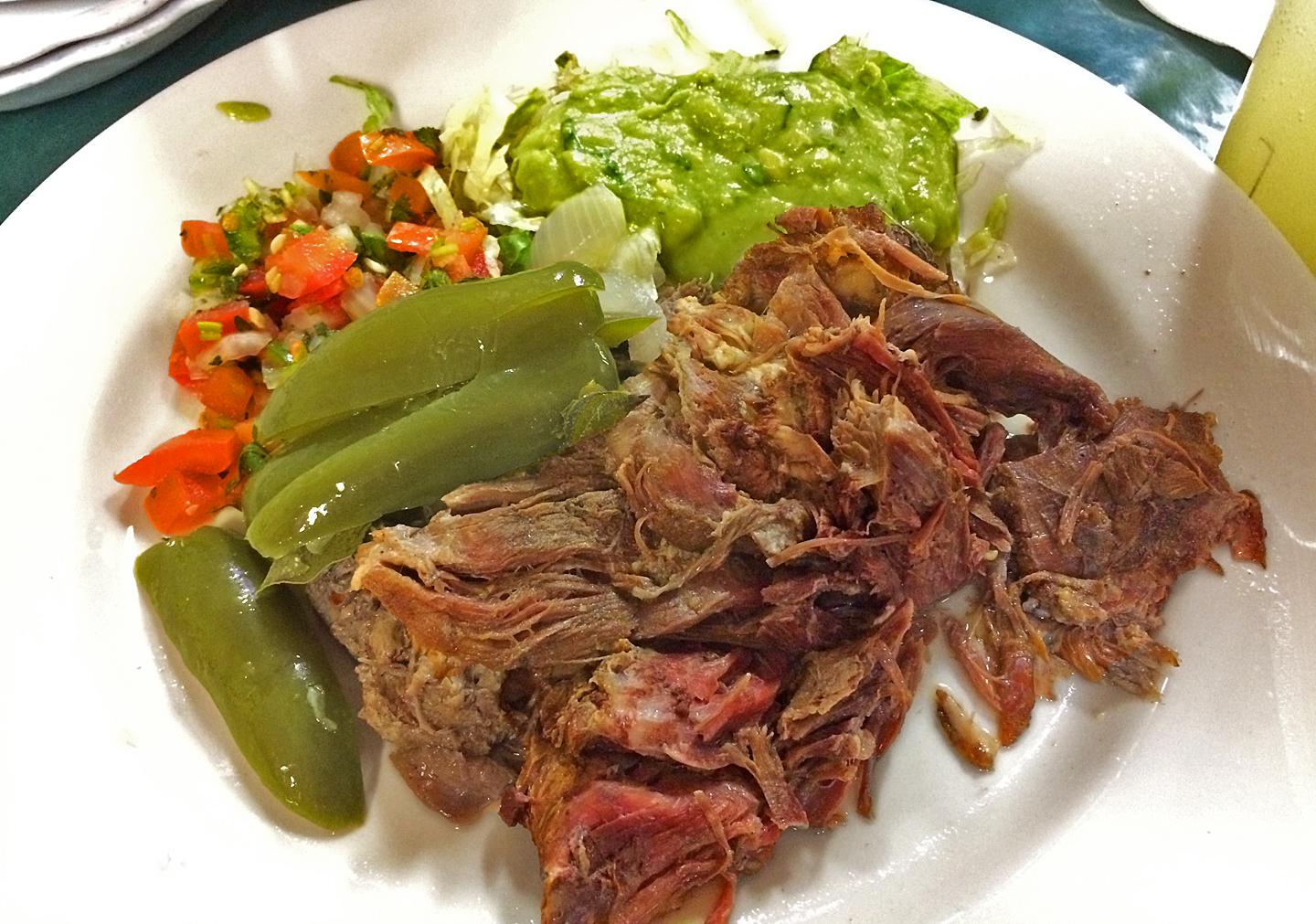 Plato Barbacoa de Chivo. If you've never tried goat before, this is a good way to do it because you don't have to wrestle with extricating bits of meat from a carcass – no bones about it. Barbacoa is marinated and traditionally steamed in a pit which guarantees juicy results although other methods of preparation can be just as successful; it's pulled and shredded for serving.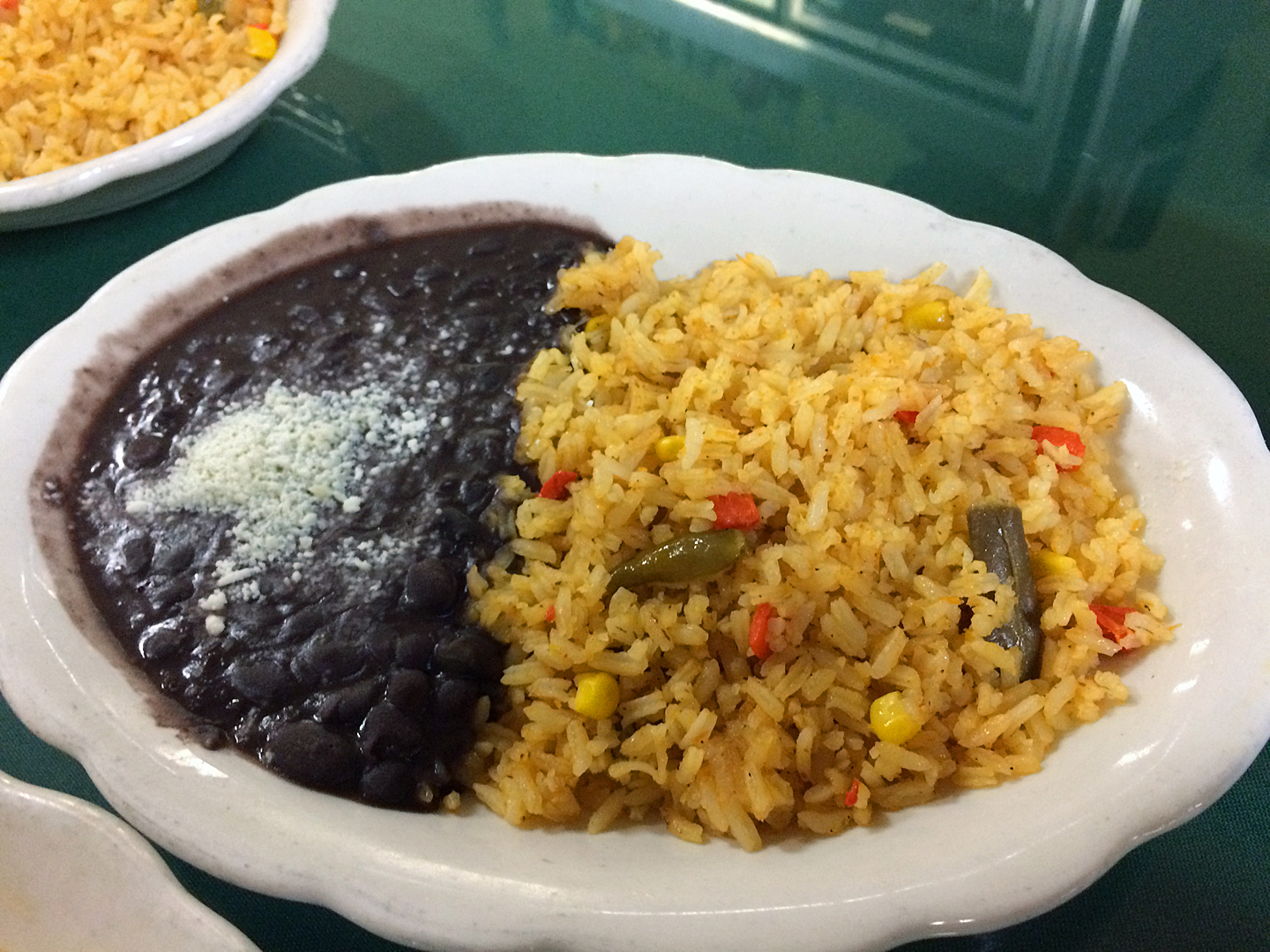 Rice and beans to stave off teasing about how meat-heavy our dinner had been!


Tulcingo is located at 5520 5th Ave in Sunset Park, Brooklyn.