Instagram Post 8/19/2018
(Click on any image to view it in high resolution.)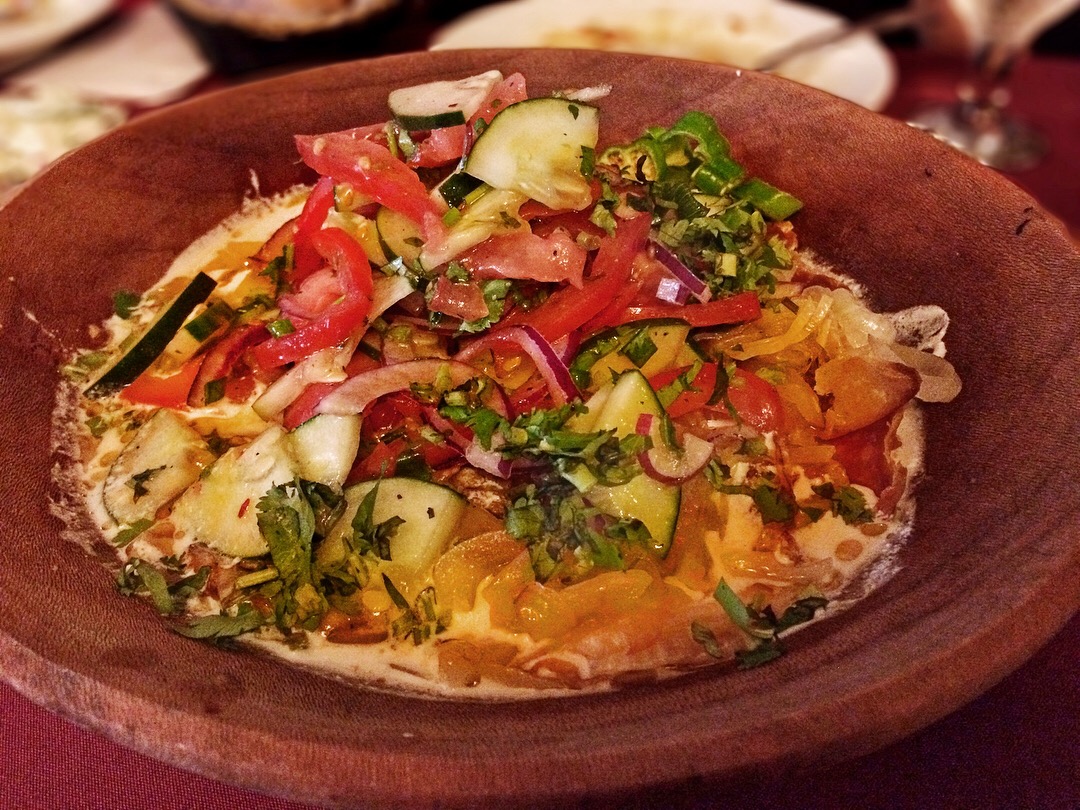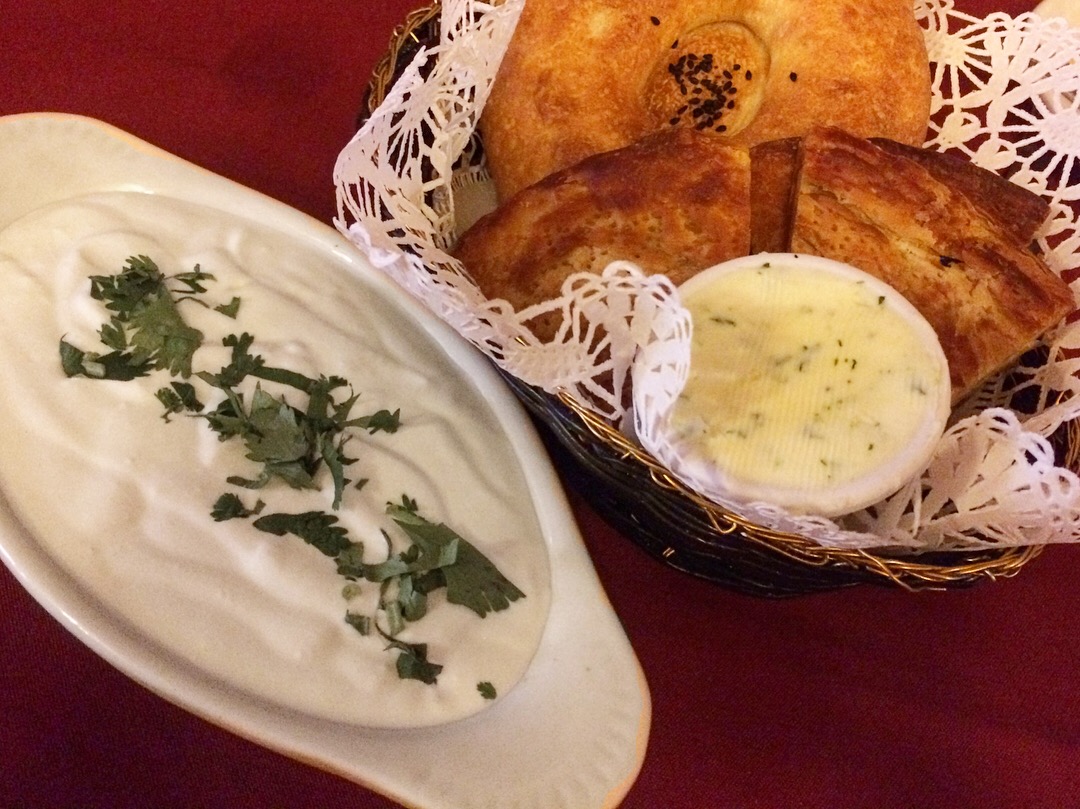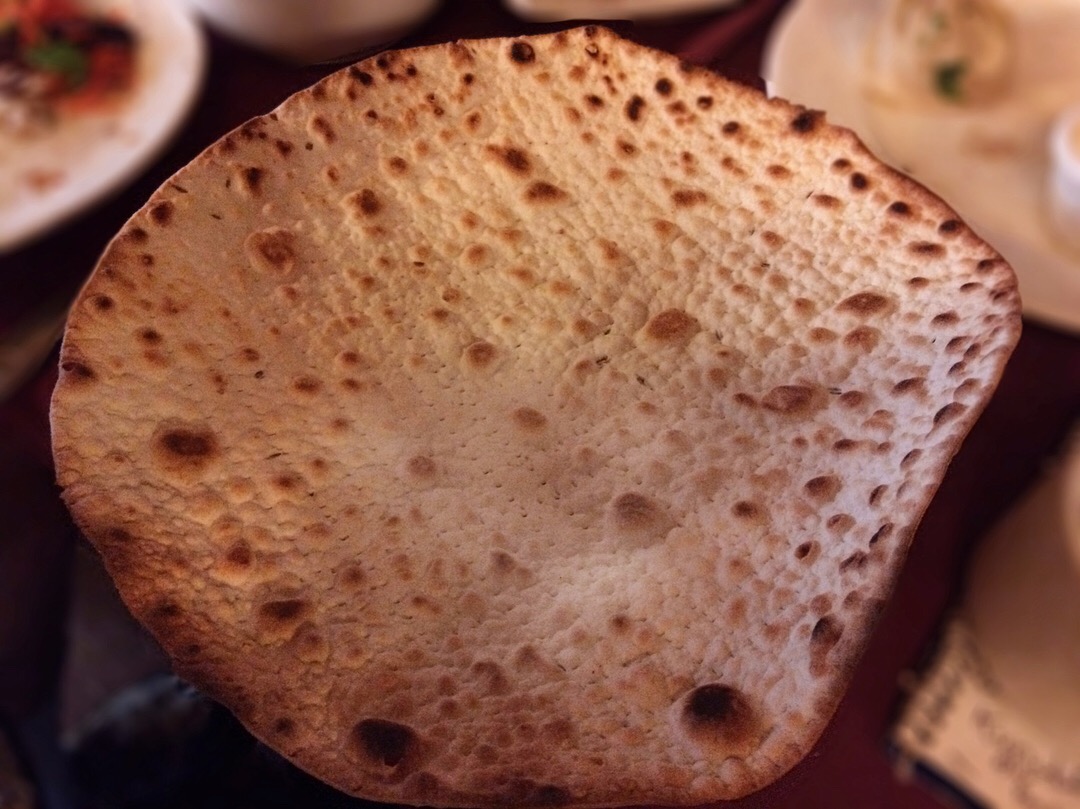 Named for the capital of Tajikistan, Café Dushanbe brings its yogurty cuisine to Brooklyn and does so admirably.
[1] One of the most impressive dishes we experienced (so much so that one of our group requested an additional order of it to go) was Kurotob, the pride of Tajikistan's gastronomy. It starts with a base of fatir, flaky, layered flatbread which is then invigorated with qatiq, a delicious homemade yogurt, along with sautéed onion, red onion, tomato, cucumber, herbs and a toss of spicy green pepper on the side for those who desire a little kick. Mix well for maximum enjoyment. Tajikistan's answer to Italy's panzanella, perhaps?
[2] Straight-ahead qatiq along with two breads – the fatir and puffy kulcha – plus a ramekin of flavorful herb butter. If your only encounter with yogurt has been in the dairy aisle of your local supermart, you need to try this posthaste.
[3] Non-toki, a concave behemoth with a nod to matzoh.
The Kurutob alone was worth the trip to 1788 Sheepshead Bay Road, but there's even more to recommend Café Dushanbe. Stay tuned….