Part of what I'm calling the "Golden Oldies" series: photos I had posted on Instagram in bygone days that surely belong here as well, from restaurants that are still doing business, still relevant, and still worth a trip. Here's a look back to 2017.
"Little Lima" is a neighborhood in Paterson, NJ that's home to America's largest Peruvian community; I make it out there at least once a year for their annual festival (held around the last Sunday of July) because I'm a dedicated fan of the cuisine.
In addition to the festival and its concomitant parade, the restaurants in the area are assuredly worth a visit any time of the year – the cuisine is authentic, unpretentious, and top notch. Back in the day we explored two that didn't make it to these pages until now.
(Click on any image to view it in high resolution.)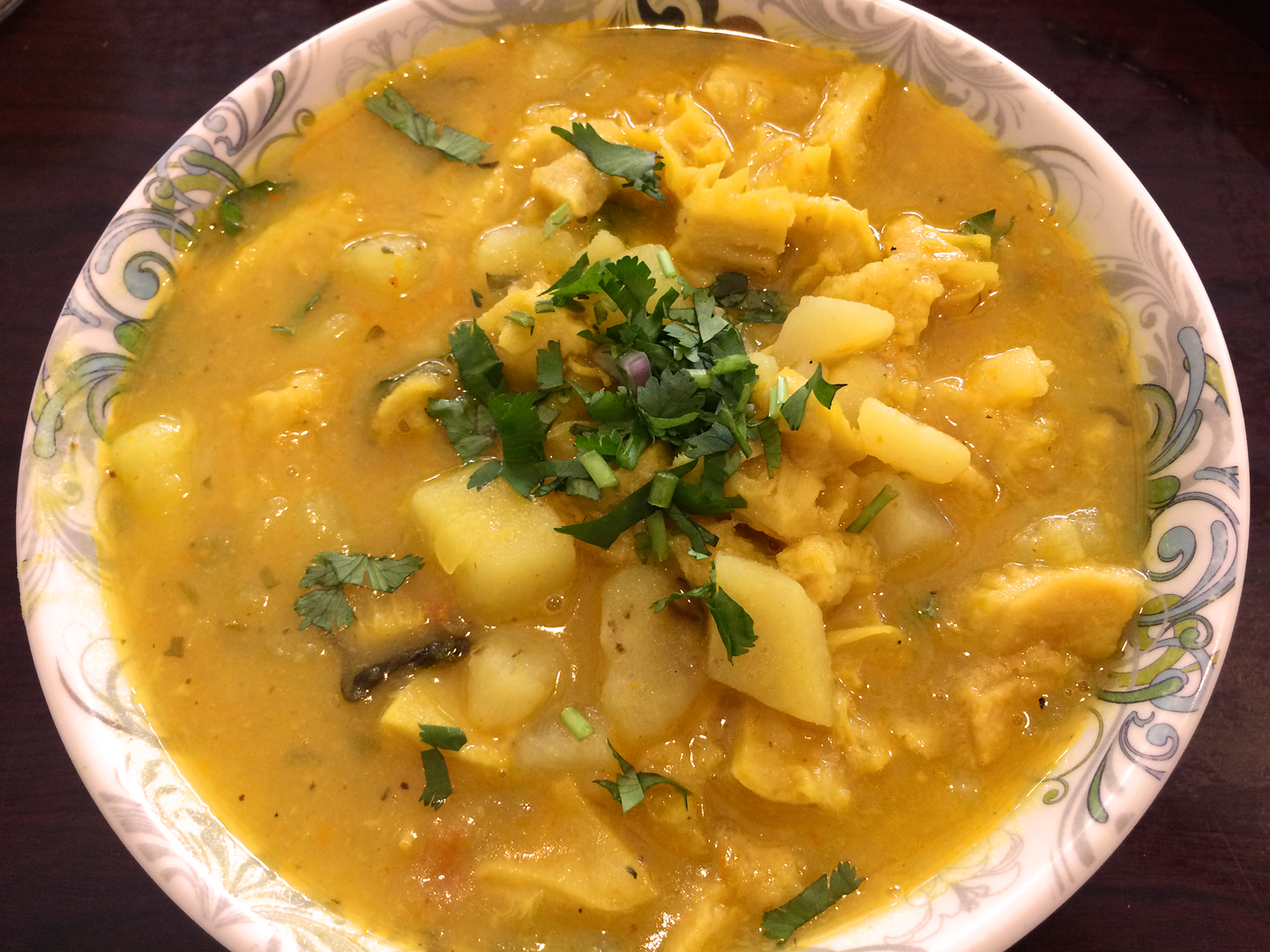 You'll be singing the Cow Cow Boogie when you taste this! (Extra points if you actually know the song.) There are a few varieties of the Peruvian dish Cau Cau; this is the creole version that consists of tripe and boiled potatoes stewed together with onions, garlic, yellow aji pepper paste and a bit of turmeric to further intensify the sunshiny color. Like the next two entrées pictured, it was on the extensive menu at Somos Tu Perù.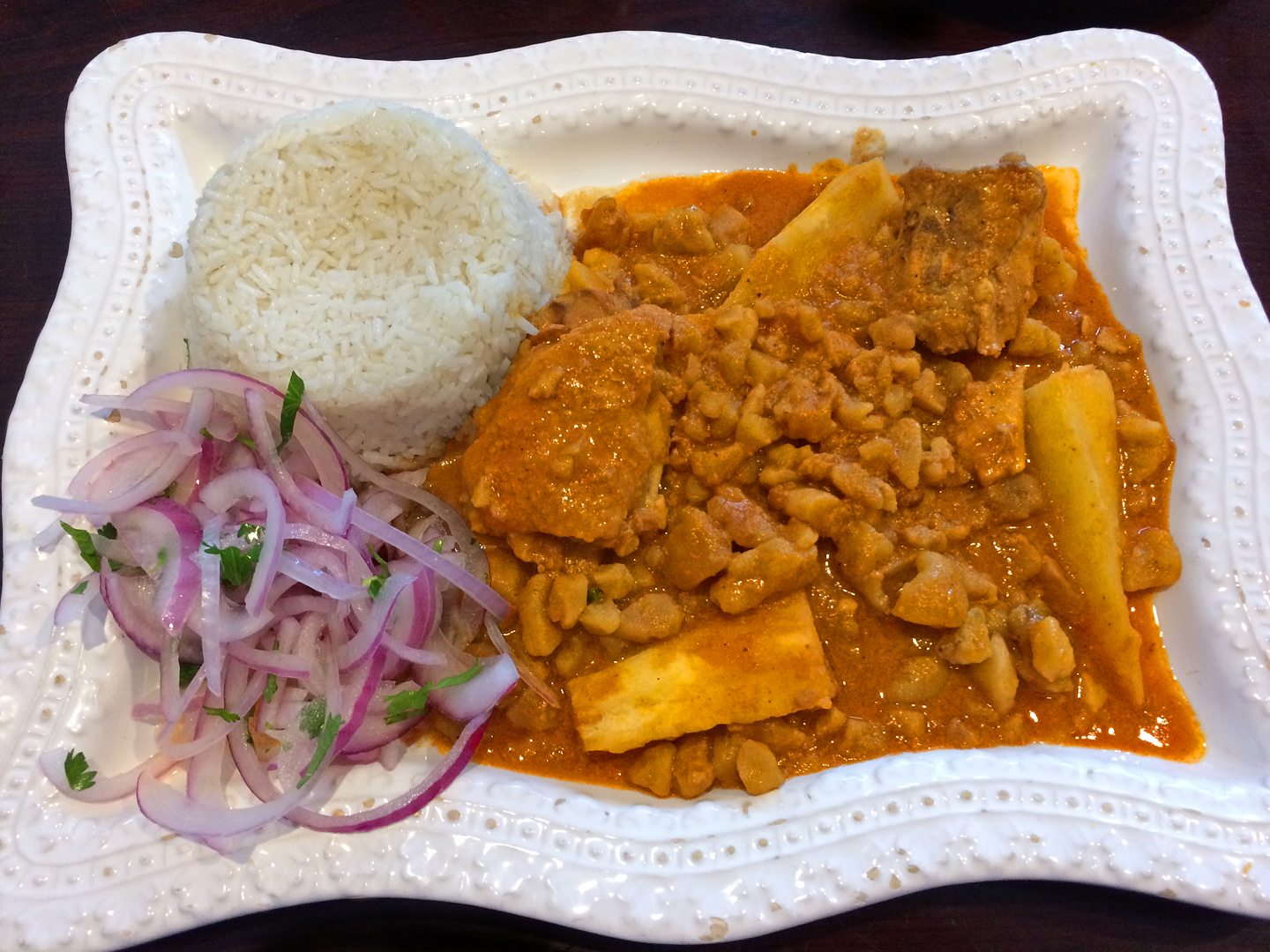 Carapulcra, aka carapulca, is an ancient Andean stew made with pork, papa seca (dried potatoes), yuca, yellow aji panca, garlic and spices. The linguaphile corners of my wiseass brain immediately wanted to attribute its name to some portmanteau of the Latin cara (dear) + pulchra (beautiful), but no, not even close. From Wikipedia: "The original term in the Aymara language is qala phurk'a, which means a stew made with hot stones." Nice try, though.

Patasca, hominy soup. You can spot tripe on the right and hominy throughout.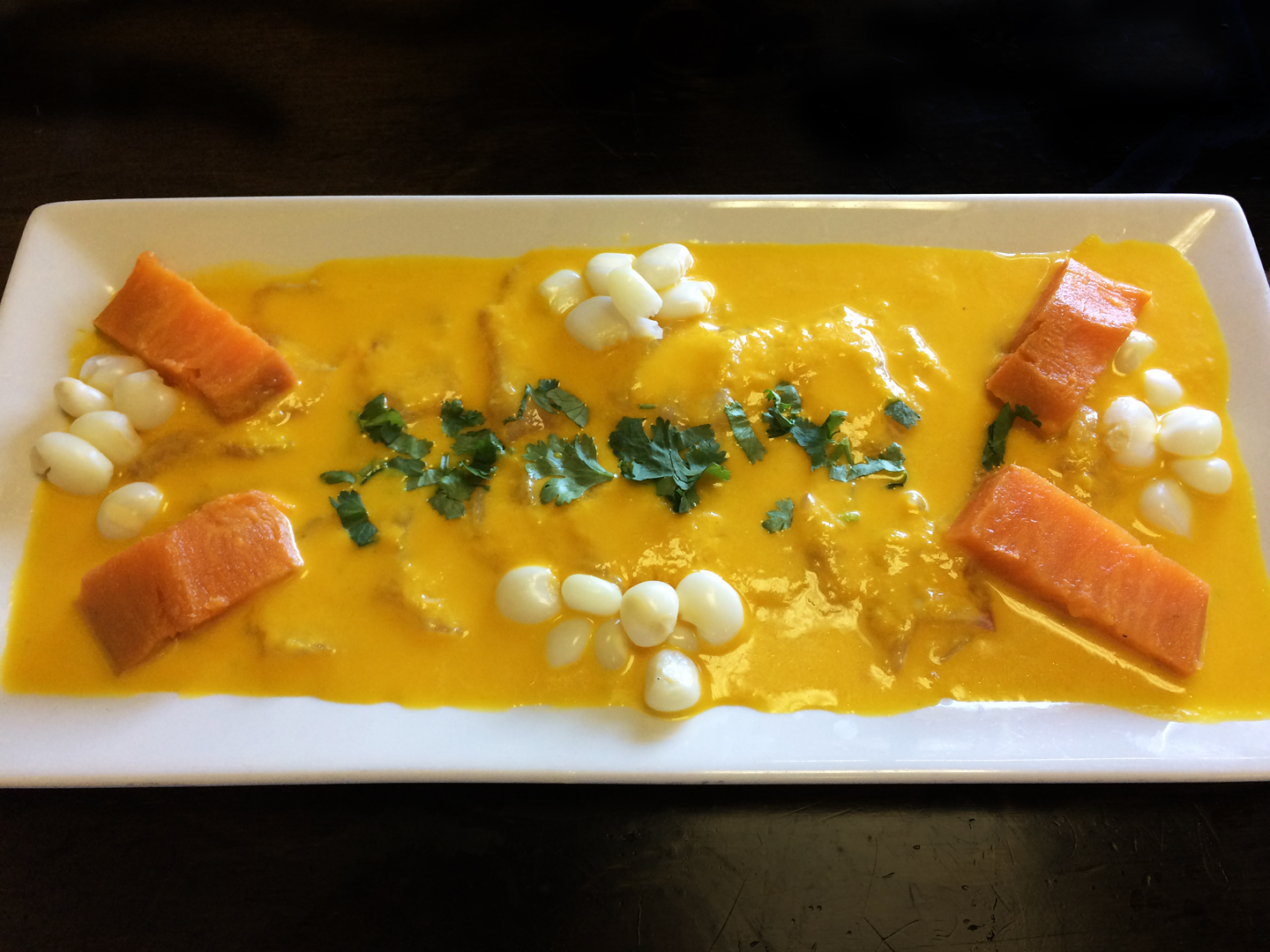 This is tiradito from El Rincon De Vanessa. It's one of many ways Peru does raw fish and it's not at all like ceviche, arguably Peru's national dish. For tiradito, the fish is sliced thin like carpaccio, for ceviche it's cut into chunks; ceviche is marinated in citrus juice that "cooks" the fish, tiradito is raw like sashimi (as a matter of fact, it has its roots in Japan) and is covered just before serving under a blanket of yellow aji pepper paste. Traditionally, it's served with sweet potatoes and choclo – boiled, plump, Peruvian kernels of corn. It's delicious and if you're a raw fish fan, you should definitely try it. If you're not a raw fish fan, you should definitely try it as well; it might just change your mind.


Rather than listing a bunch of individual links to other relevant posts that have been published here, the Peruvian tag will display them and will save you a good deal of clicking back and forth.


In Paterson, New Jersey, El Rincon De Vanessa is located at 28 Cianci St. and about 2½ blocks away, you'll find Somos Tu Perù at 94 Market St (with an additional location at 270 Union Ave).