On a recent Ethnic Eats in Elmhurst ethnojunket, I picked up some satisfying snacks at Yi Mei Bakery, 81-26 Broadway.
(Click on any image to view it in high resolution.)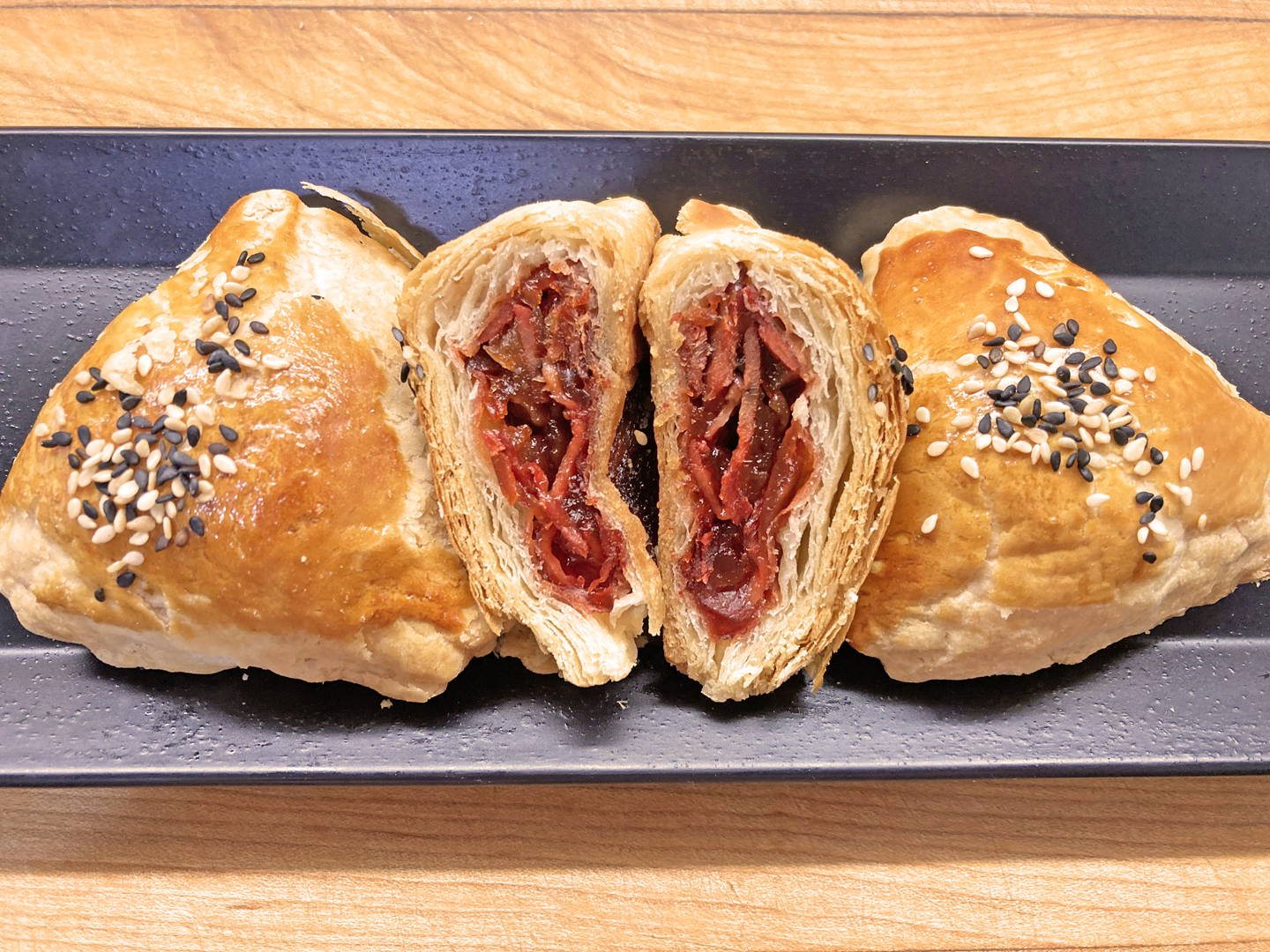 A variation on classic char siu bao. There was a subtle sweetness to these Roast Pork Pastries, a perfect combination of thin slices of juicy char siu, flaky dough, and black and white sesame seeds. If you buy one to take home, definitely warm it up for maximum enjoyment.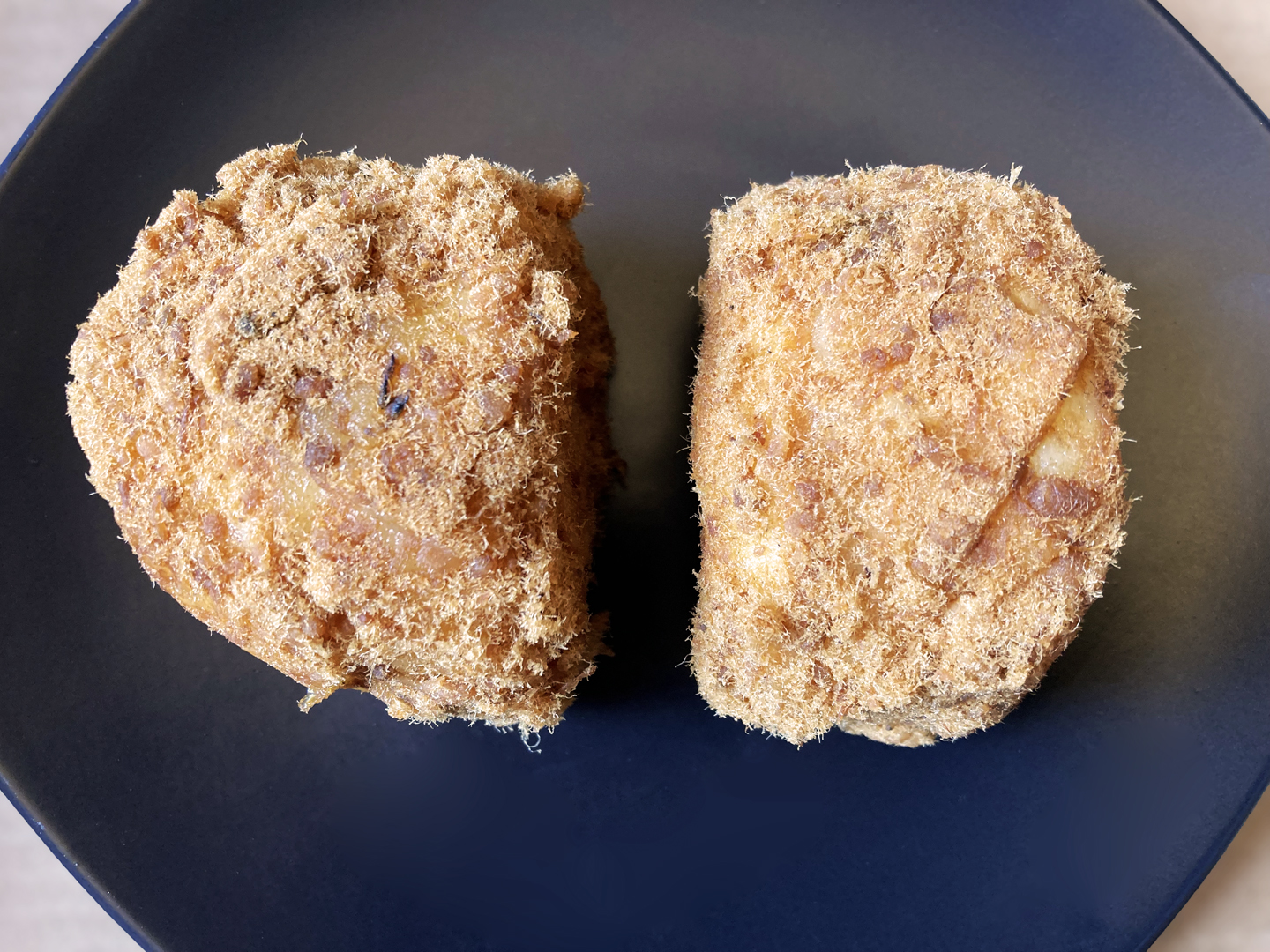 The Meat Floss Cake was indeed cakey per its name: pillowy soft, savory and salty but also with a slight overtone of sweetness. Each cake was coated with meat floss and comprised two halves married by a thin layer of creamy custard (see last photo).
If you're unfamiliar with meat floss, meat (pork is common) is cooked in a sweetened, spiced mixture until it's soft enough to be shredded and fried resulting in a final texture that's fluffy and looks a bit like wool. It's remarkably versatile and commonly used as a topping for rice or congee, as an ingredient for filling buns and pastries, or for just plain snackin'. You'll see it in two similar variations at your local Asian supermarket, pork fu and pork sung, and based on my experience I think the shelf life is practically eternal.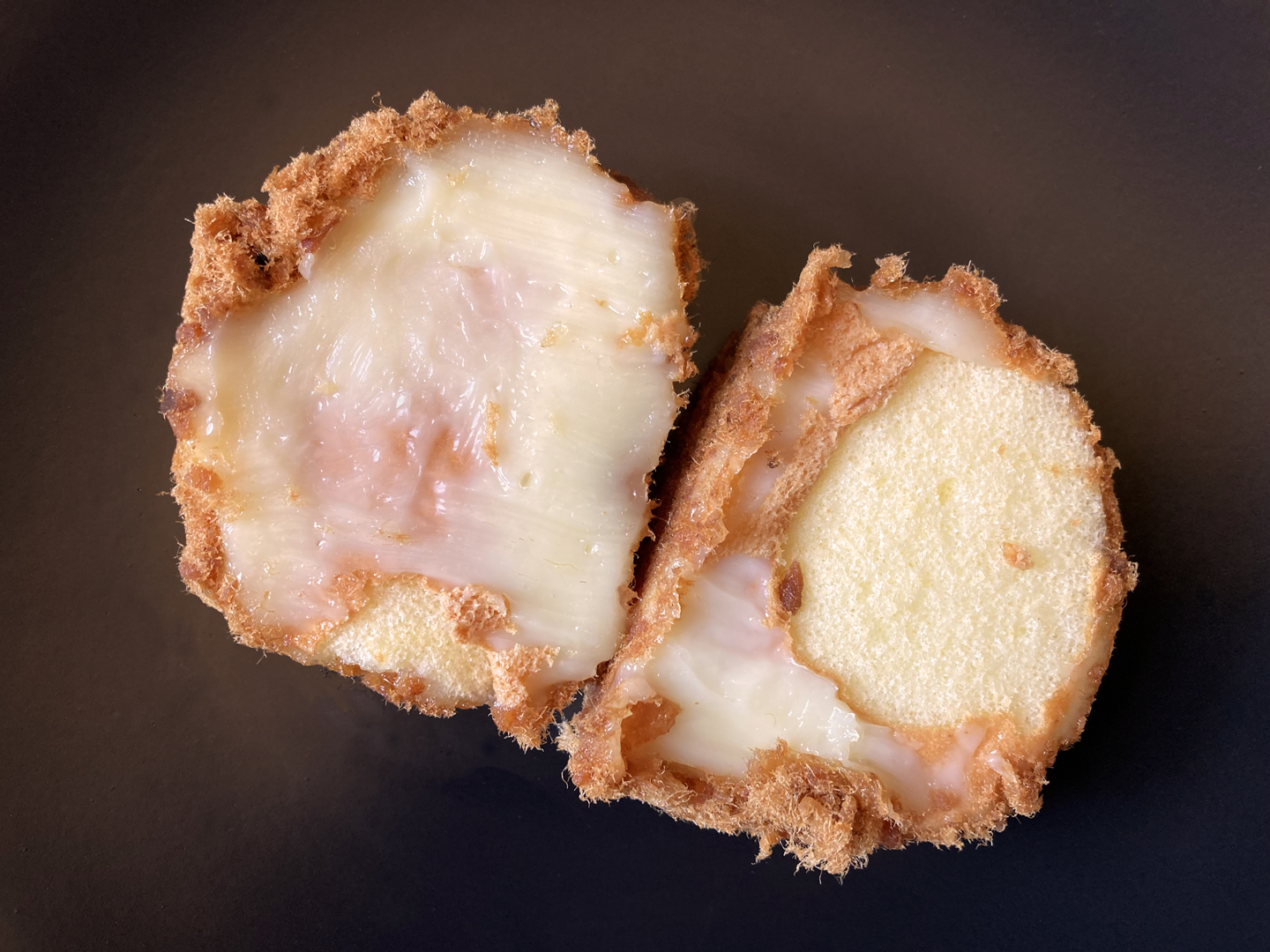 Want to know if these treats will be part of our Elmhurst food tour? Only one way to find out. Check out my Ethnojunkets page and sign up to join in the fun!