👨‍🍳 Cooking in the Time of COVID 👨‍🍳
(Click on any image to view it in high resolution.)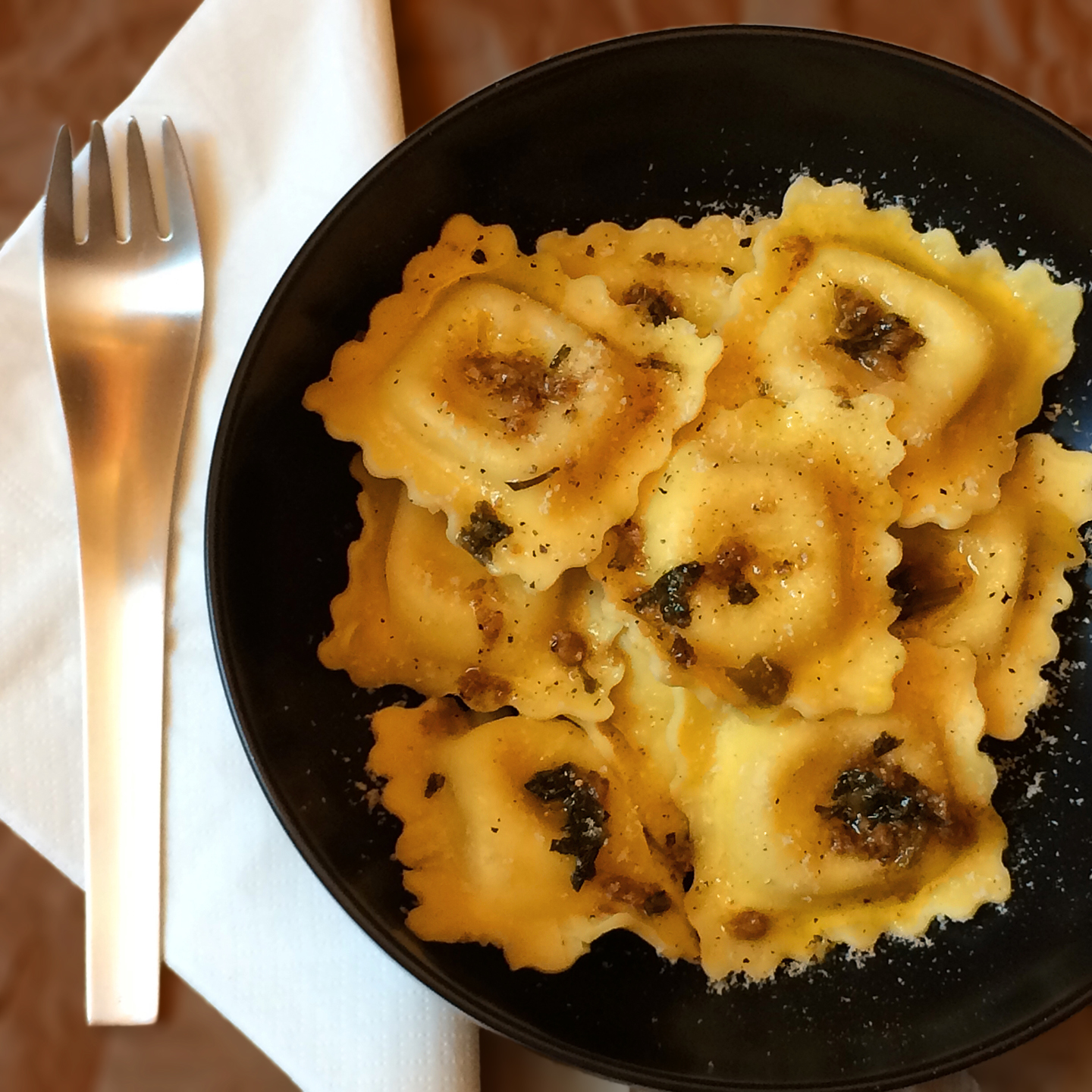 Back to the freezer and fridge foraging for fodder because it's too cold to go out shopping when I already have food at home.
I had stashed a bag of four cheese ravioli in the freezer reserved for when my diet was over – but for some of us diets are never over, especially when serving quarantine time during a pandemic. Black truffle oil and freshly grated Parmigiano Reggiano had been slated for the final fillip but frankly, the truffle oil on hand tasted pretty lame – more likely it was 2,4-Dithiapentane oil – so remedial measures were required.
Peering into the fridge, I spotted a jar of chimichurri I had concocted when I made Bistec de Palomilla not too long ago. Chimichurri, the Argentinian condiment used to elevate grilled meat, features garlic and cilantro along with a few other piquant elements so it makes its presence known and would be worth the experiment here.
A few dabs later and I'd say it worked pretty well.
Didn't help the diet though.


Stay safe, be well, and eat whatever it takes. ❤️