(Click on any image to view it in high resolution.)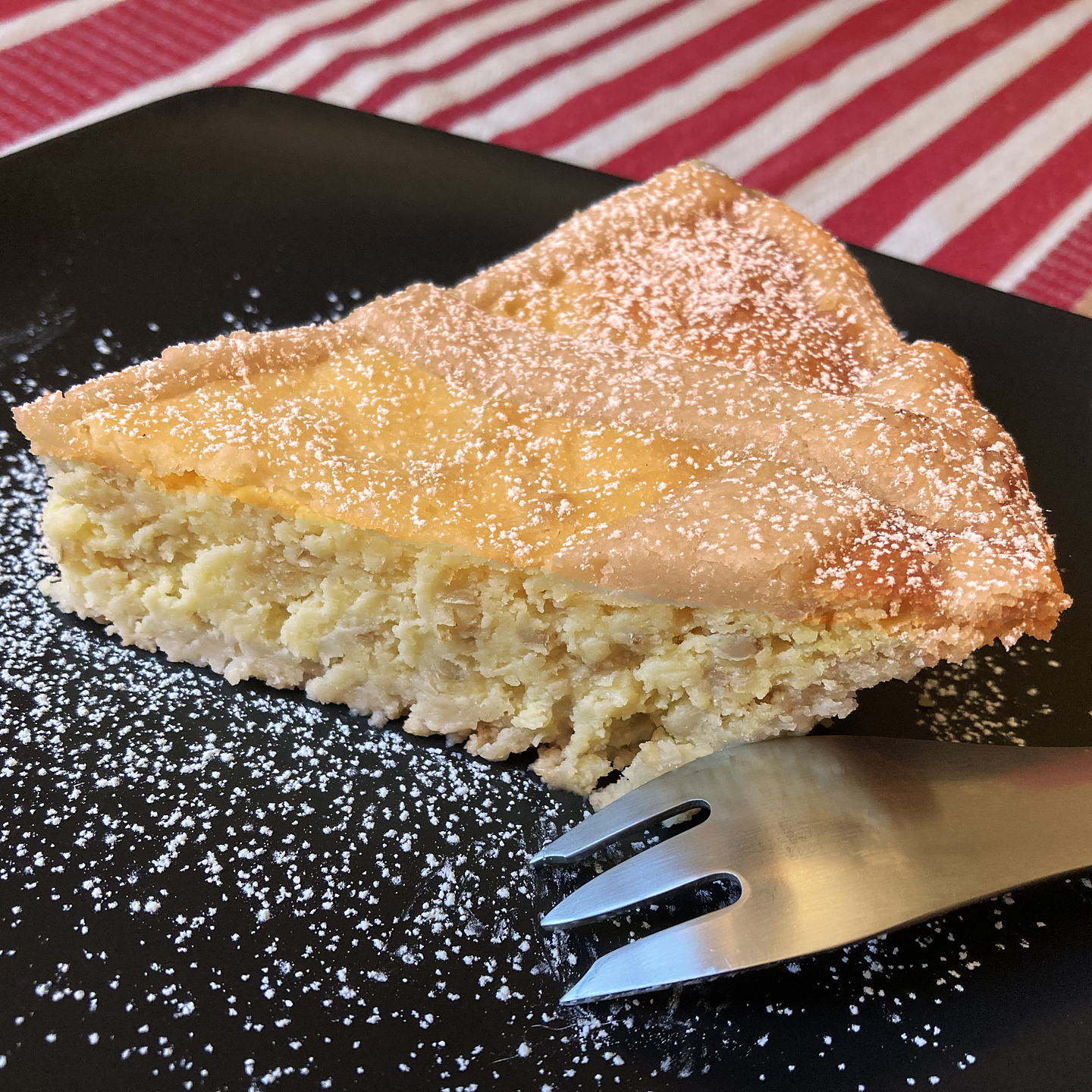 If you follow me, you know that I'm a sucker for international holiday foods, sweet treats in particular. And since I live from holiday to holiday (hey, whatever works, right?), I always look forward to Easter for traditional Neapolitan Grain Pie.
For starters, don't be deterred by its name in English; I suspect "Pastiera Napoletana" has a more agreeable ring to it. The aforementioned grains are wheat berries, and their presence is no more unusual than grains of rice in rice pudding. They're embedded in a sweet ricotta/custard cream infused with orange blossom water and augmented by bits of candied orange peel and citron along with a touch of cinnamon; the heady aroma of orange and lemon is key to its success. The rich filling is swaddled in a delicate, crumbly shortcrust shell.
This example came from Court Pastry Shop, 298 Court St in Brooklyn; I've written about them here, here, and here – they're that good.
Per favore, if you have a solid Italian bakery nearby or even a bit of a walk away (think of the calories you'll burn!), head out there and try this delicacy for yourself while the season is still upon us. Grazie!