It seems like every world cuisine has its own version of fried dough – Zeppole are Italy's contender. You've probably seen them at street festivals or perhaps you were fortunate enough to have grown up watching your nonna make them as she confidentially disclosed her signature special ingredient, amore, which of course elevated hers above all others. They're usually dusted with a sprinkle of powdered sugar but on occasion are dressed with a shot of pastry cream.
(Click on any image to view it in high resolution.)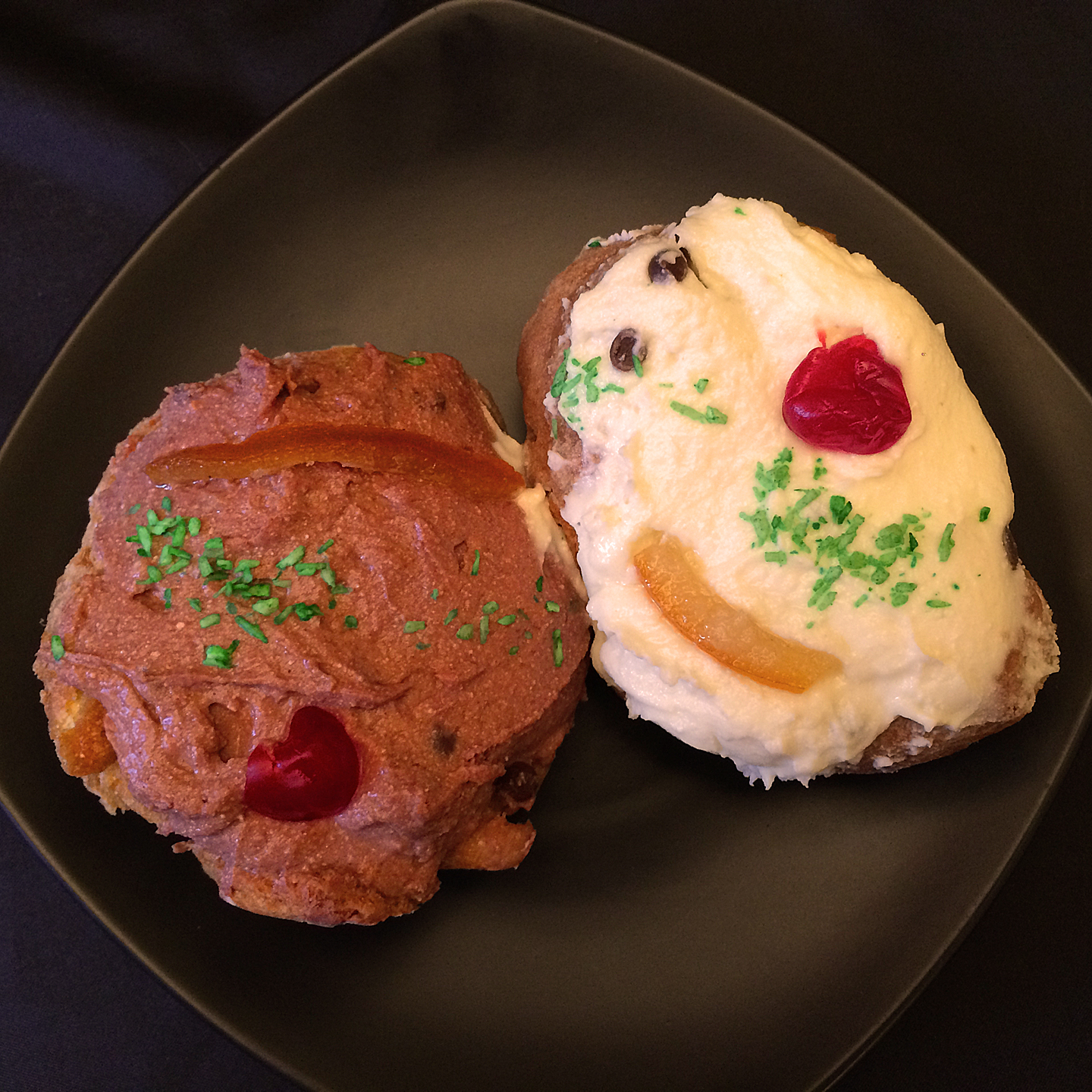 These first cousins are sfingi (pronounced SFEEN-jee), Sicily's answer to Neapolitan zeppole, although the two are not mutually exclusive. Sfingi are fried cream puffs filled with cannoli cream and can be found in Italian-American bakeries in celebration of Saint Joseph's Day, March 19, honoring the husband of the Virgin Mary. (BTW, I've seen recipes that call for baking them, but….No.) This pair, chocolate on the left, bursting with ricotta-based, cinnamon-inflected, sweet cannoli cream shot through with mini chocolate bits, came from Court Pastry Shop, 298 Court St in Brooklyn.
The inside scoop: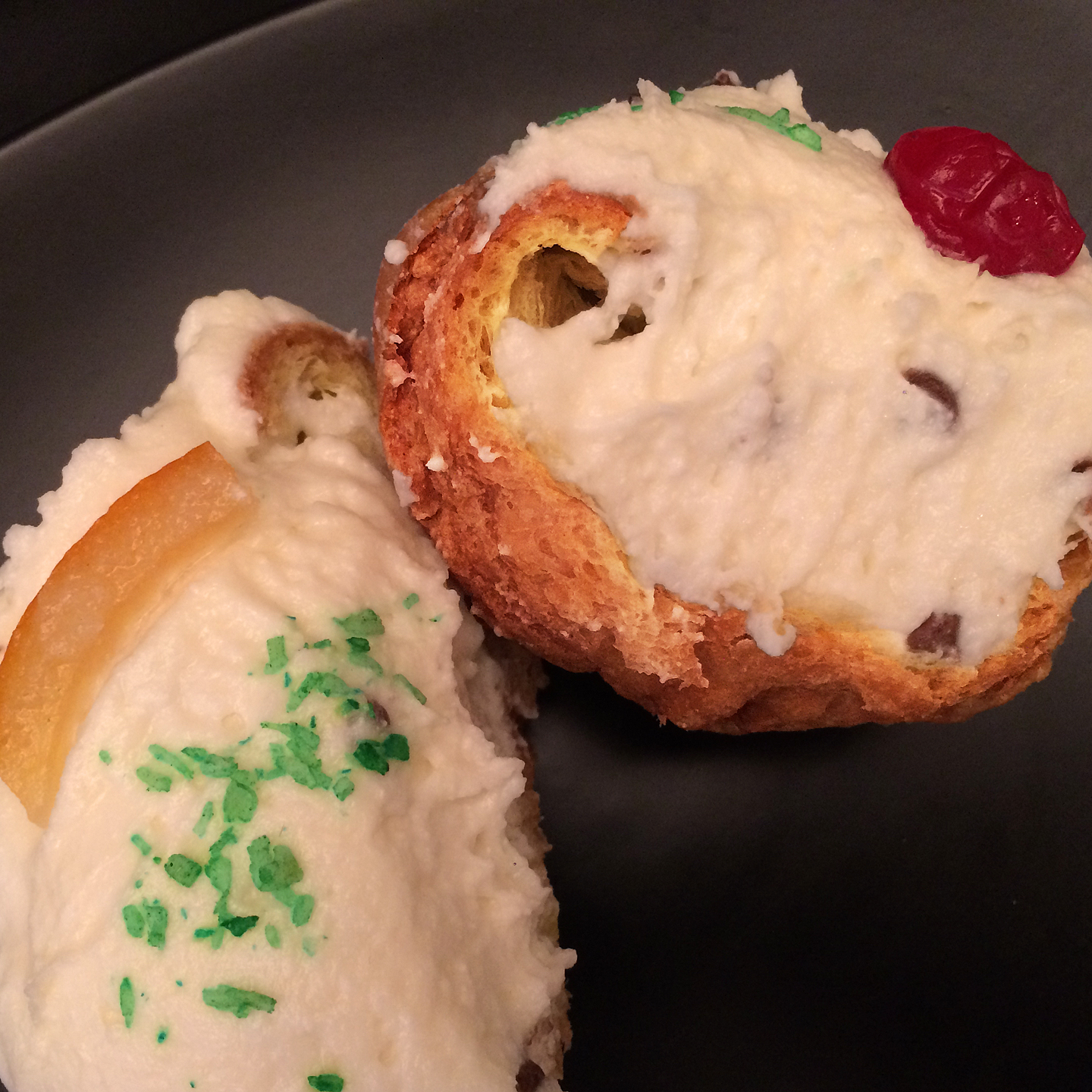 Crunchy crispitude.