I checked into Wikipedia before I started writing this to see what gaps in my knowledge of Irish cuisine might exist: the extensive article boasted almost 9,000 words and explored the cuisine beginning with its roots in the prehistoric Mesolithic Period (8000–4000 BC)! So for the sake of our mutual sanity, we're going to stick with Irish food that I actually know and love.
(Click on any image to view it in high resolution.)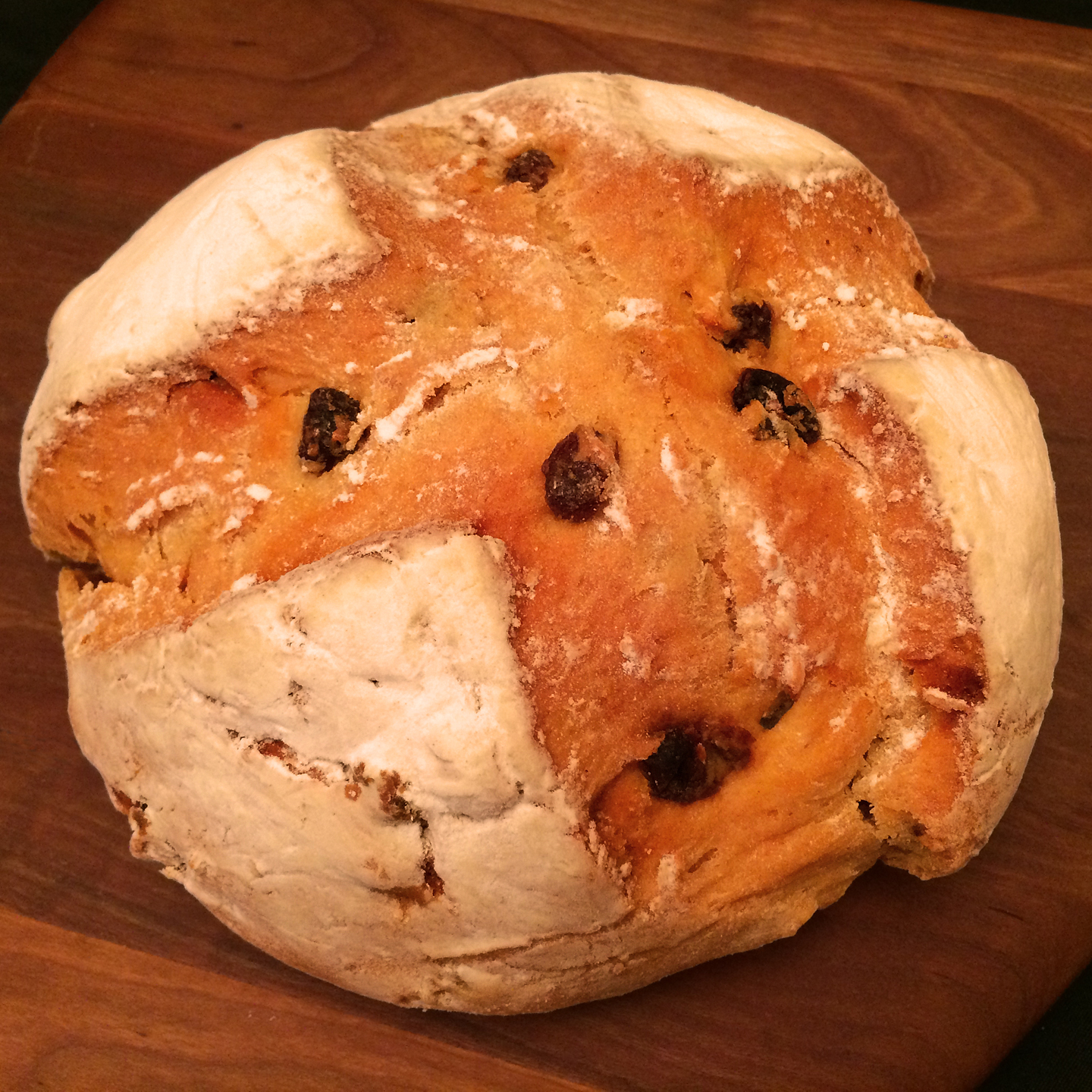 Some dishes are quintessentially Irish like colcannon (potatoes and cabbage), bacon and cabbage (which begat corned beef and cabbage), Irish stew (traditionally mutton and potatoes), boxty (a potato pancake), coddle (sausage, bacon, and potatoes), black pudding and white pudding (sausages), shepherd's pie, and more.
But in honor of St. Patrick's Day on March 17, here is a favorite that does not include meat, potatoes or cabbage: Irish soda bread. Baking soda activated by buttermilk takes the place of yeast as a leavening agent in this delicacy; that accounts for its delicate, crumbly texture and puts it somewhere along the bread <-> cake continuum.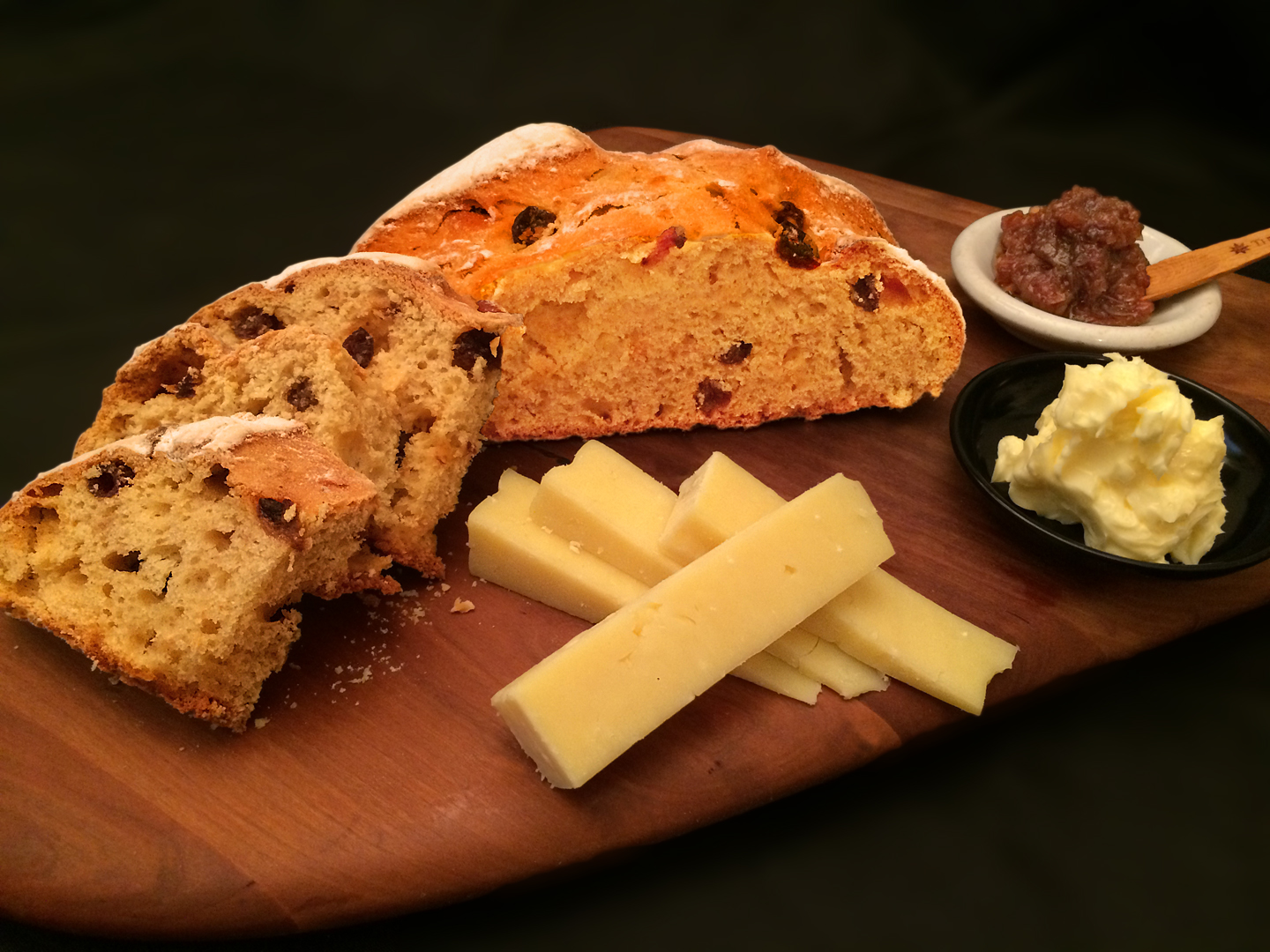 I purchased this sweet raisin-studded beauty from Court Pastry Shop, 298 Court St in Brooklyn and it was truly outstanding. It's served here with Irish cheddar cheese, radicchio marmalade (a change up from the traditional coarse cut orange) and whipped butter.
Excellent, as always.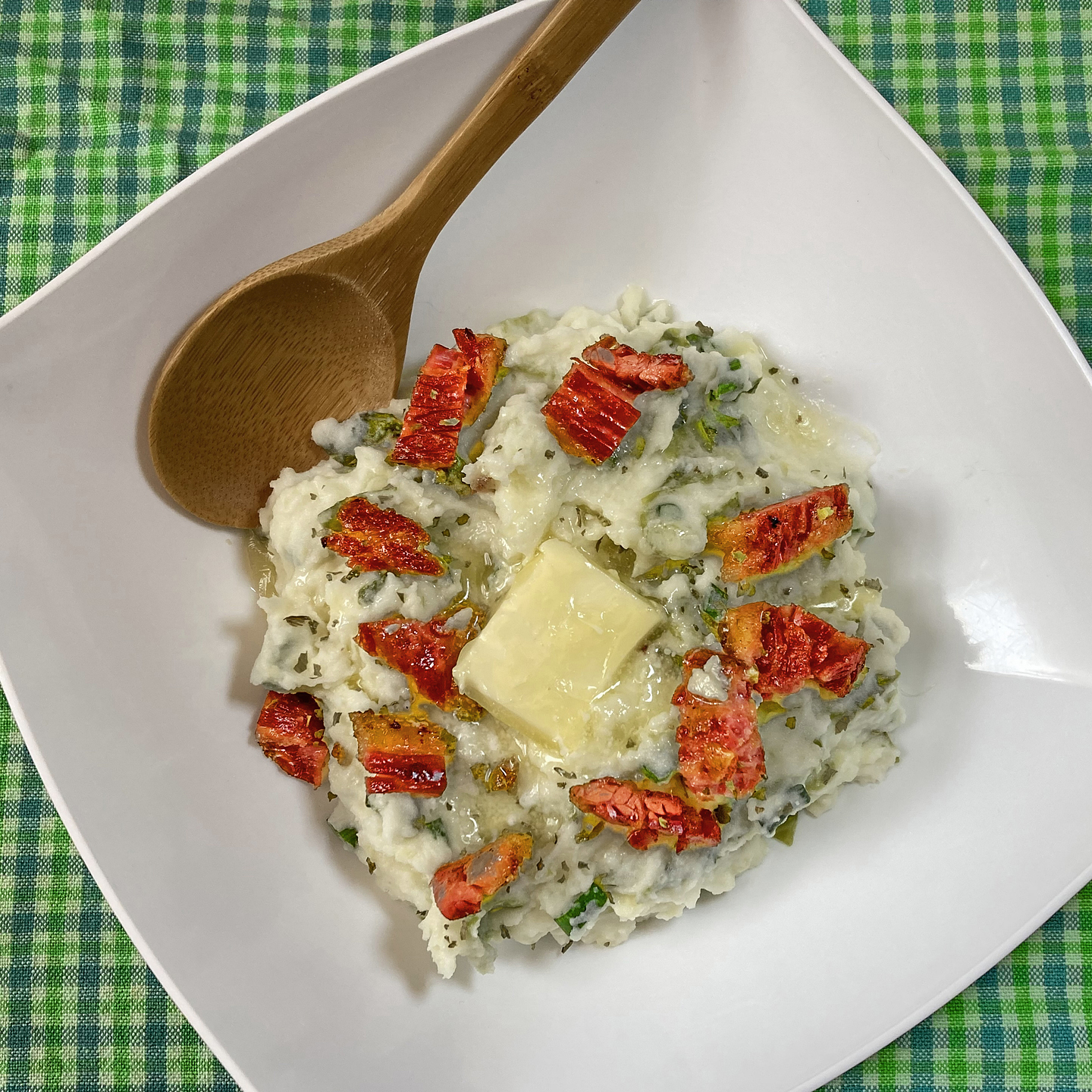 And speaking of quintessentially Irish dishes, here's one I put together for St. Patrick's Day 2023. Colcannon, from the Gaelic "cál ceannann" meaning white-headed cabbage, is in my opinion Ireland's contender for the ultimate comfort food. It consists of whipped mashed potatoes and cabbage with a hape o' butter (Irish butter, to be sure) and cream. Some recipes call for the addition of kale or scallions for a darker green component (I used scallions here) and it's often topped with crisp bits of Irish bacon.
An-bhlasta!