(Originally published on Holi in 2019.)
The Equal Opportunity Celebrant strikes again, eating my way through Holi today, the Hindu festival of spring and colors celebrated predominantly in India and Nepal. Prowling around the Indian neighborhood in Jackson Heights yesterday in search of traditional Holi treats, I enjoyed watching children choosing packets of powder in every color of the rainbow to sparge at anything in their path, thus producing a glorious festive mess. The holiday recounts the heartwarming legend of Krishna coloring his face for Radha, his love, and heralds the arrival of spring.
(Click on any image to view it in high resolution.)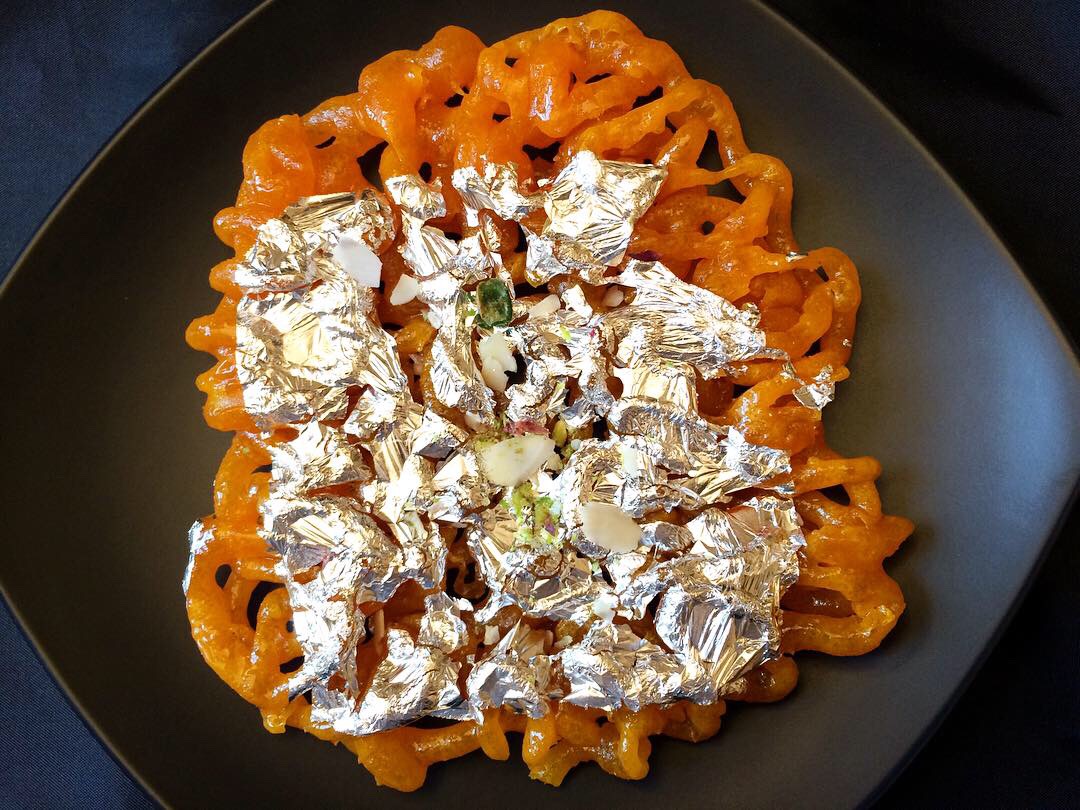 Jalebi are one of the most widely available Indian mithai (you can read about my addiction to them here); they're made from chickpea or wheat flour batter, usually orange but occasionally yellow (no difference in flavor, just a color preference) which is drizzled into hot oil in coil shapes. The resulting deep fried confections look like pretzels; they're crispy when they come out of the oil, then they're soaked in super sweet syrup so you get the best of both worlds. For Holi, however, jalebi get the royal treatment; this one is about 7 inches in diameter and generously adorned with edible silver foil, sliced almonds and pistachios. Because this sticky jumbo jalebi (jalumbi? jalembo?) is larger and thicker than the standard issue version, it provides more crunch and holds more syrup in each bite so it's even more over the top, if such a thing is possible.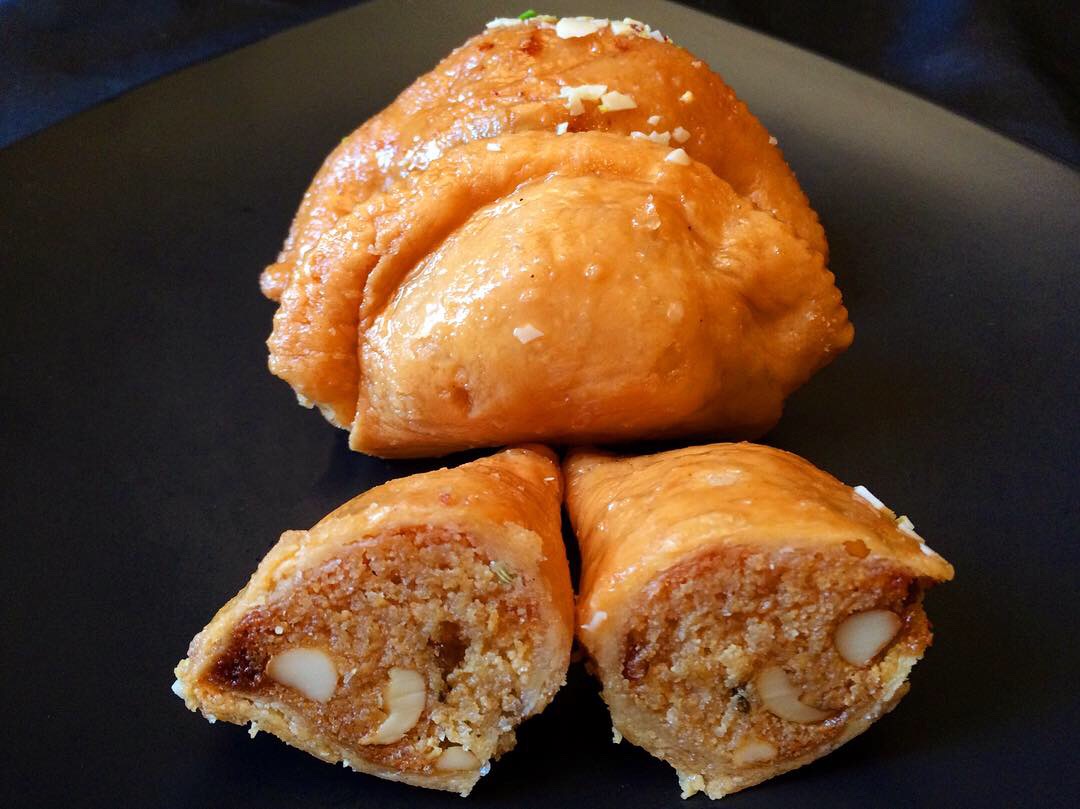 This is gujiya (you might see gujia), a classic Holi sweet, half-moon shaped and similar to a deep-fried samosa. Crunchy outside and soft within, it's filled with sweetened khoa (milk solids), ground nuts, grated coconut, whole fruits and nuts (raisins and cashews in this one), cumin seeds, and a bit of suji (semolina) for texture.
These Holi day treats came from Maharaja Sweets, 73-10 37th Ave, Jackson Heights, Queens.
Holi Mubarak! Have a blessed Holi!