While we're on the subject of savory Elmhurst food, here's a shout out to Lhasa Liang Fen, the diminutive restaurant at 80-07 Broadway that serves up Tibetan treats.
(Click on any image to view it in high resolution.)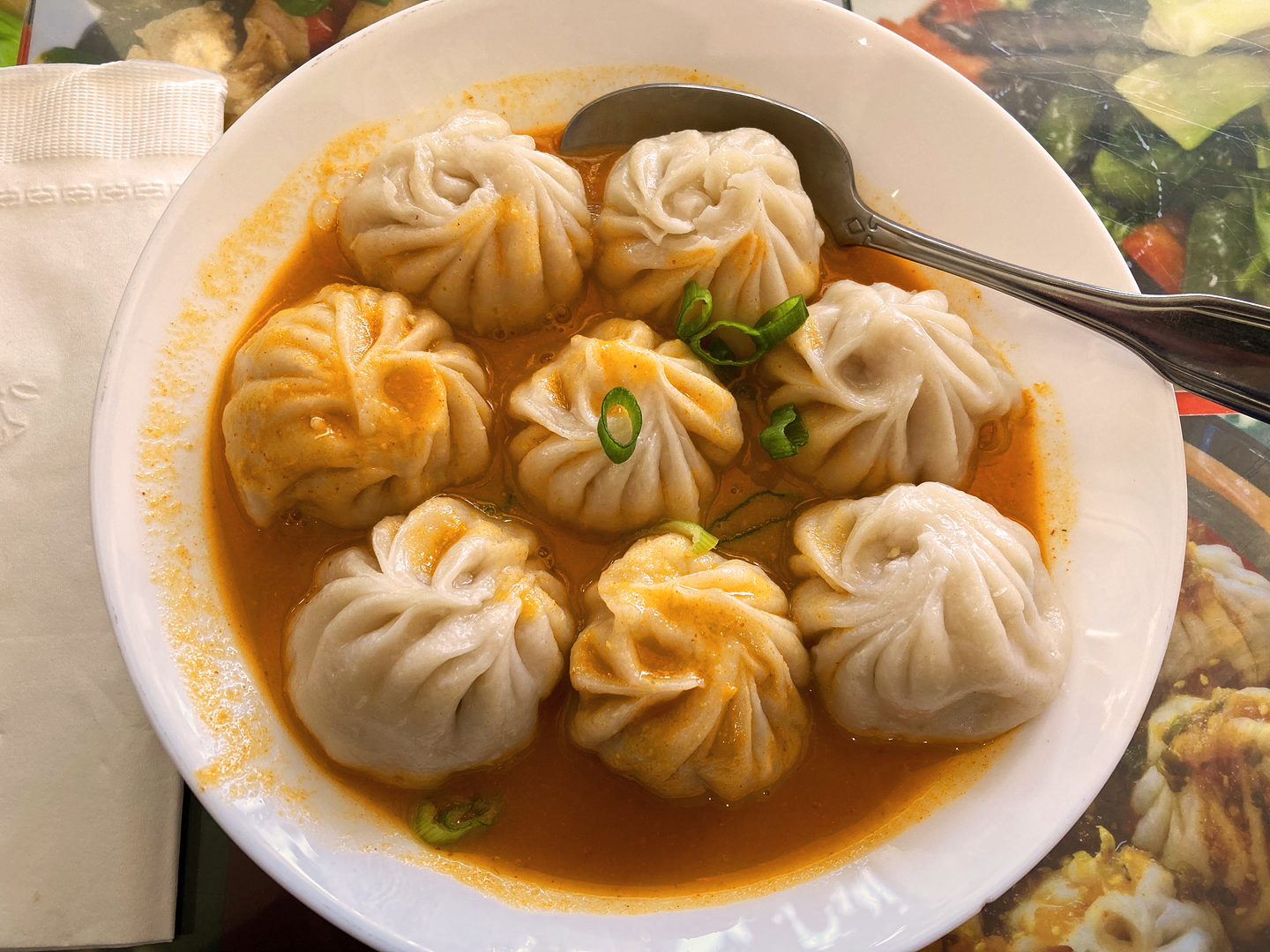 This is a peak rendition of Chicken Jhol Momo, dumplings that hail from Tibet and Nepal (and Queens, it would seem) that can be fried or steamed like these and are available with a number of fillings; jhol refers to the broth in which they are bathing, and here, it is wonderful. There are some differences between Tibetan and Nepali style momos (more about that in an upcoming post); jhol is a Nepali variation.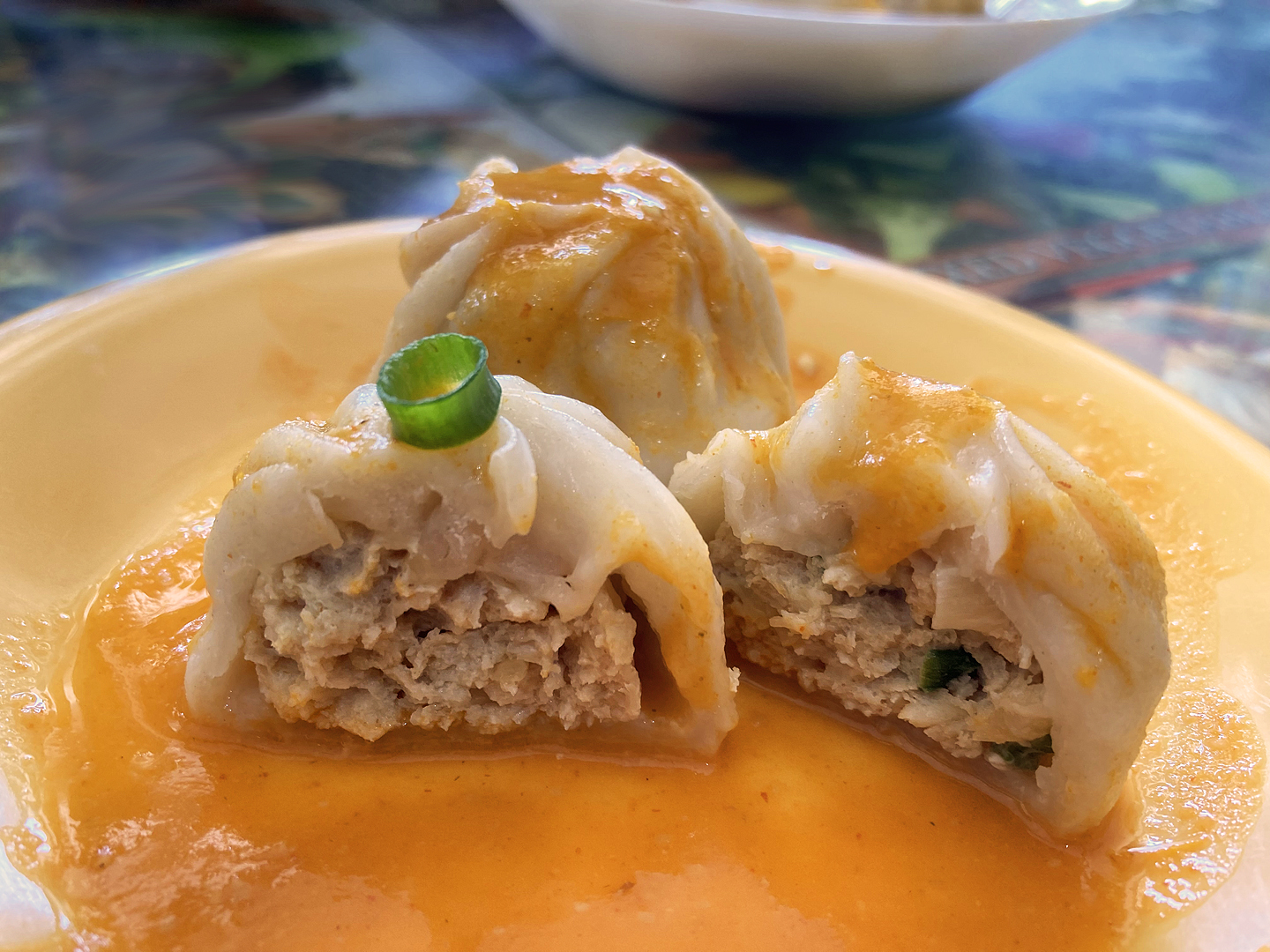 Beyond the jhol, the filling in this momo is a cut above others I've had in these parts, and that's saying something: you can't swing a cat-o'-nine-tails in this neighborhood and not hit a momo joint.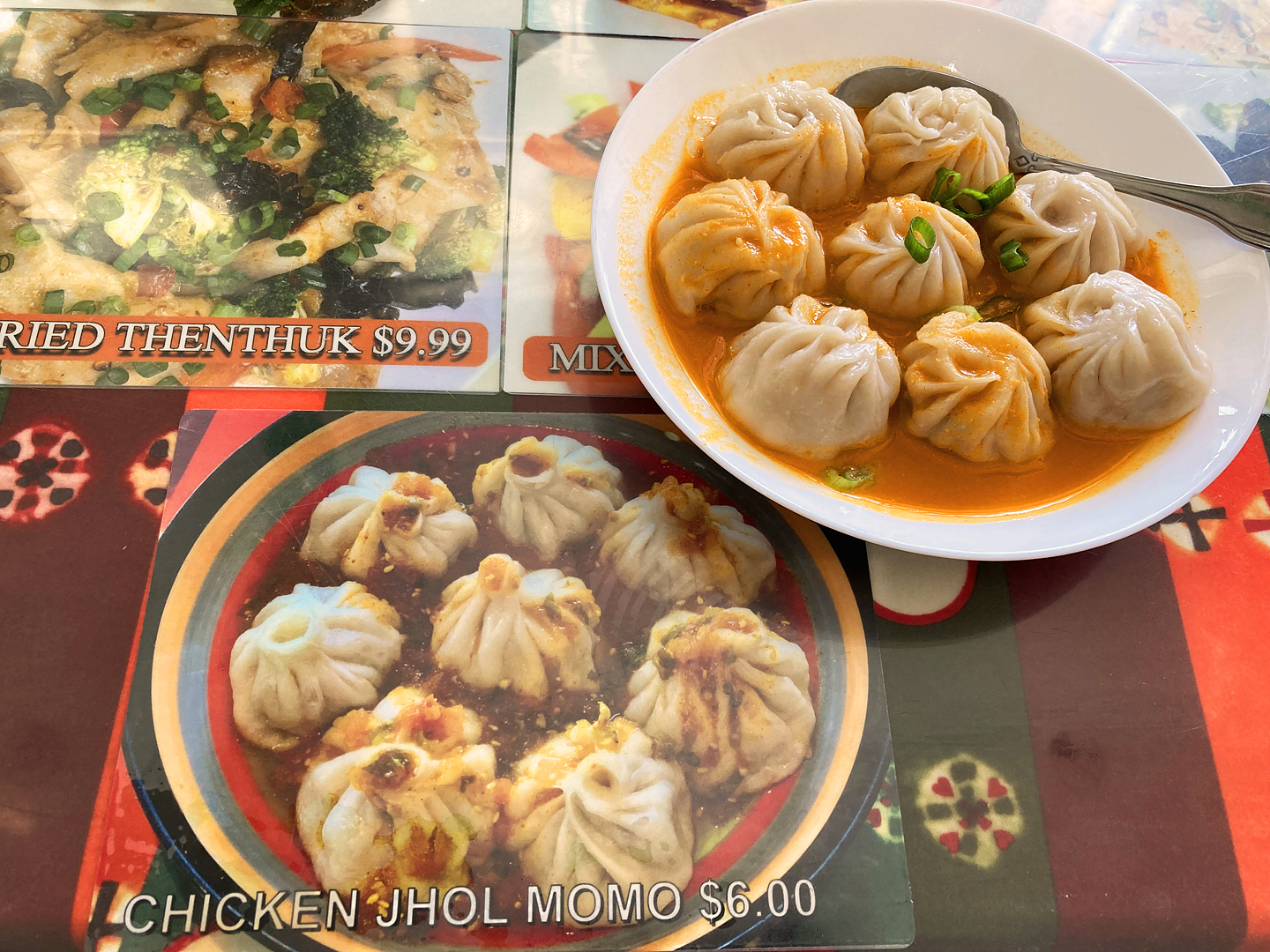 Life imitates art.
And a big thank you to the lovely staff who provided special treatment for our large group. Now I need to return and seriously eat my way through the rest of their menu!


To learn more about my food tours, please check out my Ethnojunkets page and sign up to join in the fun!