Part of what I'm calling the "Golden Oldies" series: photos I had posted on Instagram in bygone days that surely belong here as well, from restaurants that are still doing business, still relevant, and still worth a trip.
While in Ridgewood or while in Bushwick, consider a stop at While in Kathmandu, the Nepali restaurant virtually on the border of those two neighborhoods. When we visited in September 2017, they were the new kid on the block, but they're still holding down the fort at 758 Seneca Ave, Queens and their menu has expanded significantly since the early days. Here's what we ordered back then:
(Click on any image to view it in high resolution.)


Masala Wings, crispy fried chicken wings tossed in a homemade spice blend.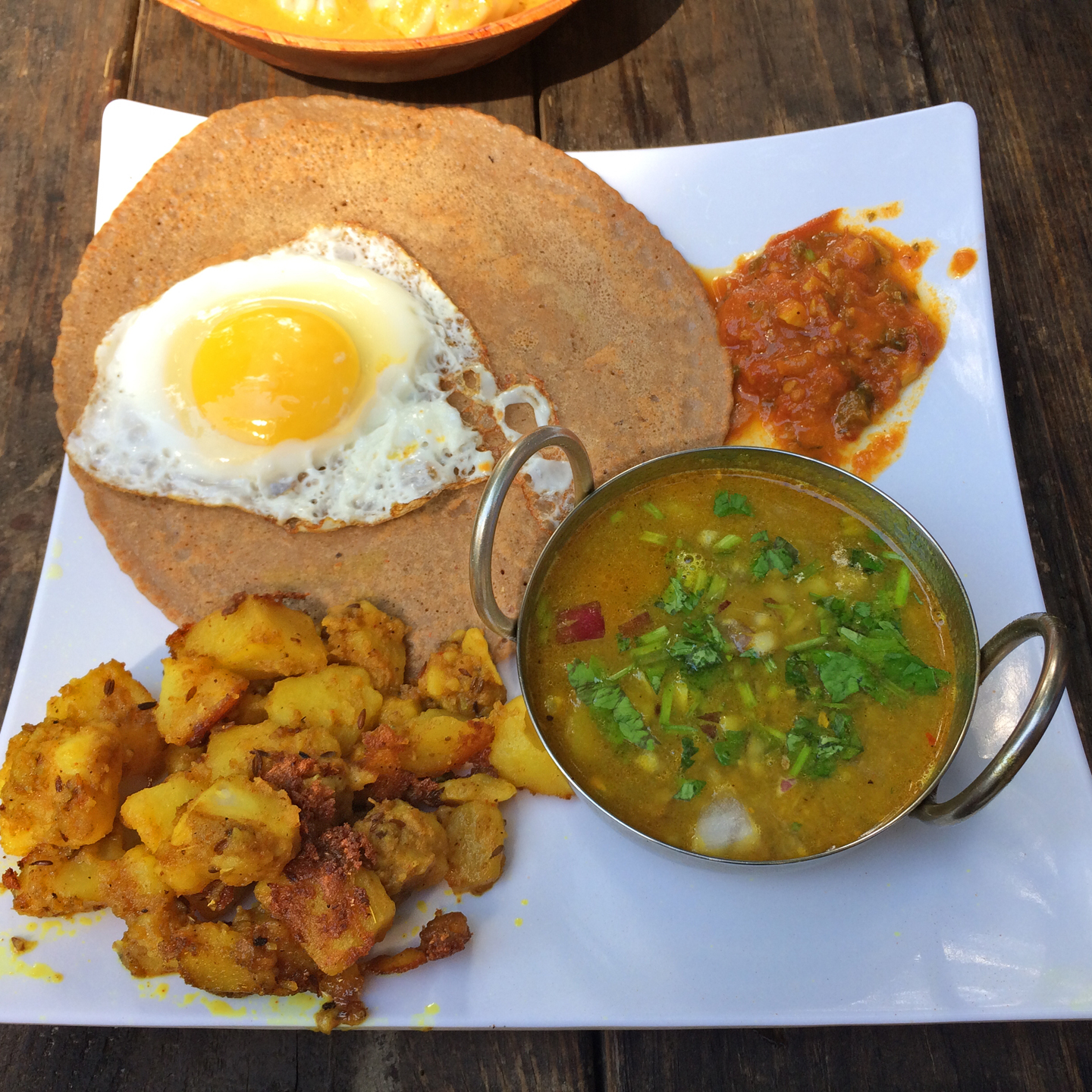 Breakfast! Fapar Ko Roti, a savory traditional buckwheat pancake, served with potato curry, soup, and a fried egg.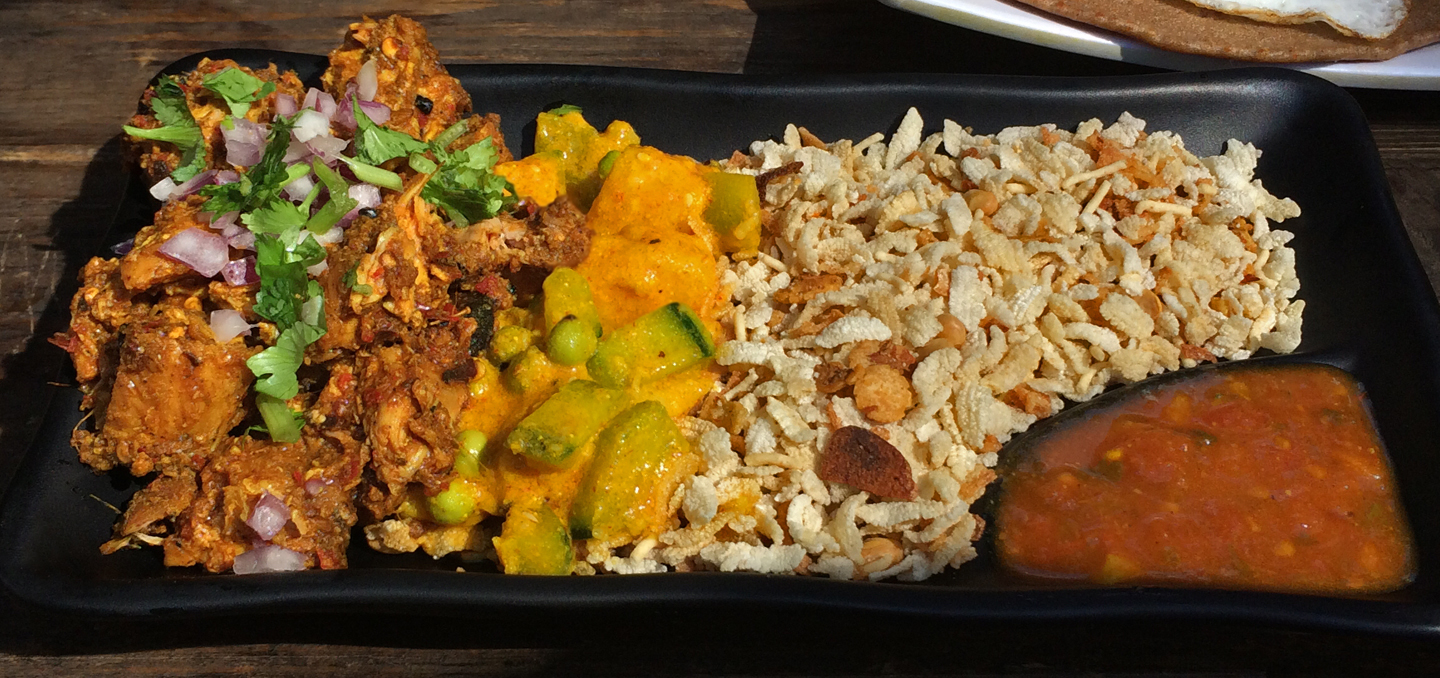 Chicken Choila, grilled chicken marinated in a blend of spices and served with chiura (beaten, flattened puffed rice) and aachar.

And, of course, no Nepali meal is complete without Jhol Momo. Jhol means soup; I was told that mo means steam (then momo would suggest steam-steam so let's just make the culinary quantum leap to dumpling and not look back: I've definitely heard more plausible explanations), hence soup dumpling. But despite what you might be thinking, there is no soup to be found inside these dumplings: rather the hot dumplings swim in a cold tomato-y pool that lies somewhere along the sauce <-> soup continuum and the two complement each other deliciously. They're available in five of your favorite momo flavors: chicken (shown here), pork, shrimp, plantain (kera ko momo), and vegetable, each with its own characteristic shape. I understand that you can get them fried as well, so I guess that would be fried-steam-steam; I'm not going to go there linguistically, but I'm definitely going to go there for another delicious meal!


While in Kathmandu is located at 758 Seneca Ave, Queens.