Instagram Post 3/9/2020
The Equal Opportunity Celebrant strikes again, eating my way through Holi today, the Hindu festival of spring and colors celebrated predominantly in India and Nepal. The holiday recounts the heartwarming legend of Krishna coloring his face for Radha, his love, and heralds the arrival of spring.
(Click on any image to view it in high resolution.)


This is gujiya (you might see gujia), a classic Holi sweet, half-moon shaped and similar to a deep-fried samosa. Crunchy outside and soft within, it's filled with sweetened khoa (milk solids), ground nuts, grated coconut, whole fruits and nuts (raisins and cashews in this one), cumin seeds, and a bit of suji (semolina) for texture. These Holi day treats came from Maharaja Sweets, 73-10 37th Ave, Jackson Heights, Queens.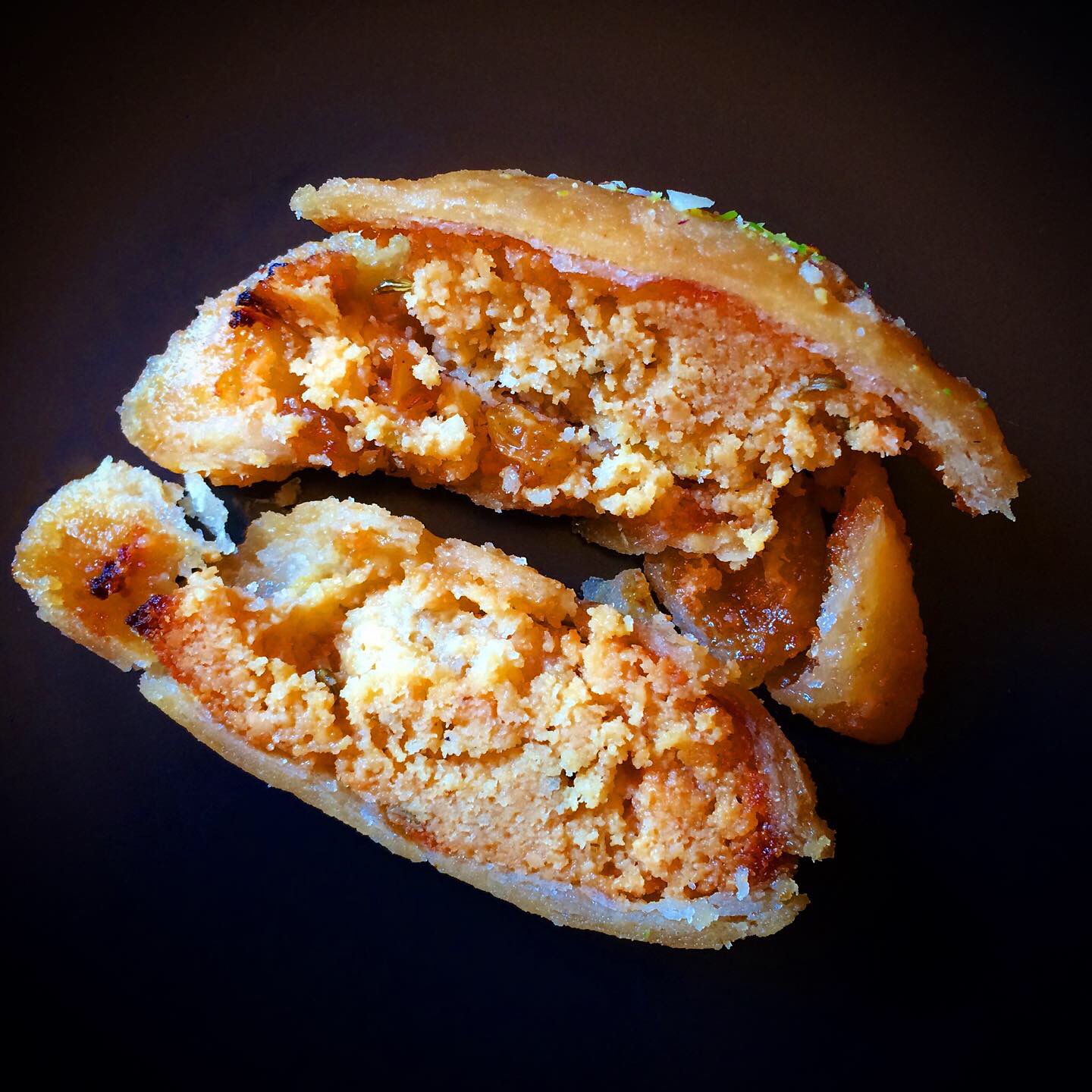 The inner workings.
Oversized jalebi are popular for Holi as well, and just like on Diwali, the Hindu Festival of Lights, all kinds of mithai (Indian sweets) are the order of the day. Read about them and check out the photos here.