(Click on any image to view it in high resolution.)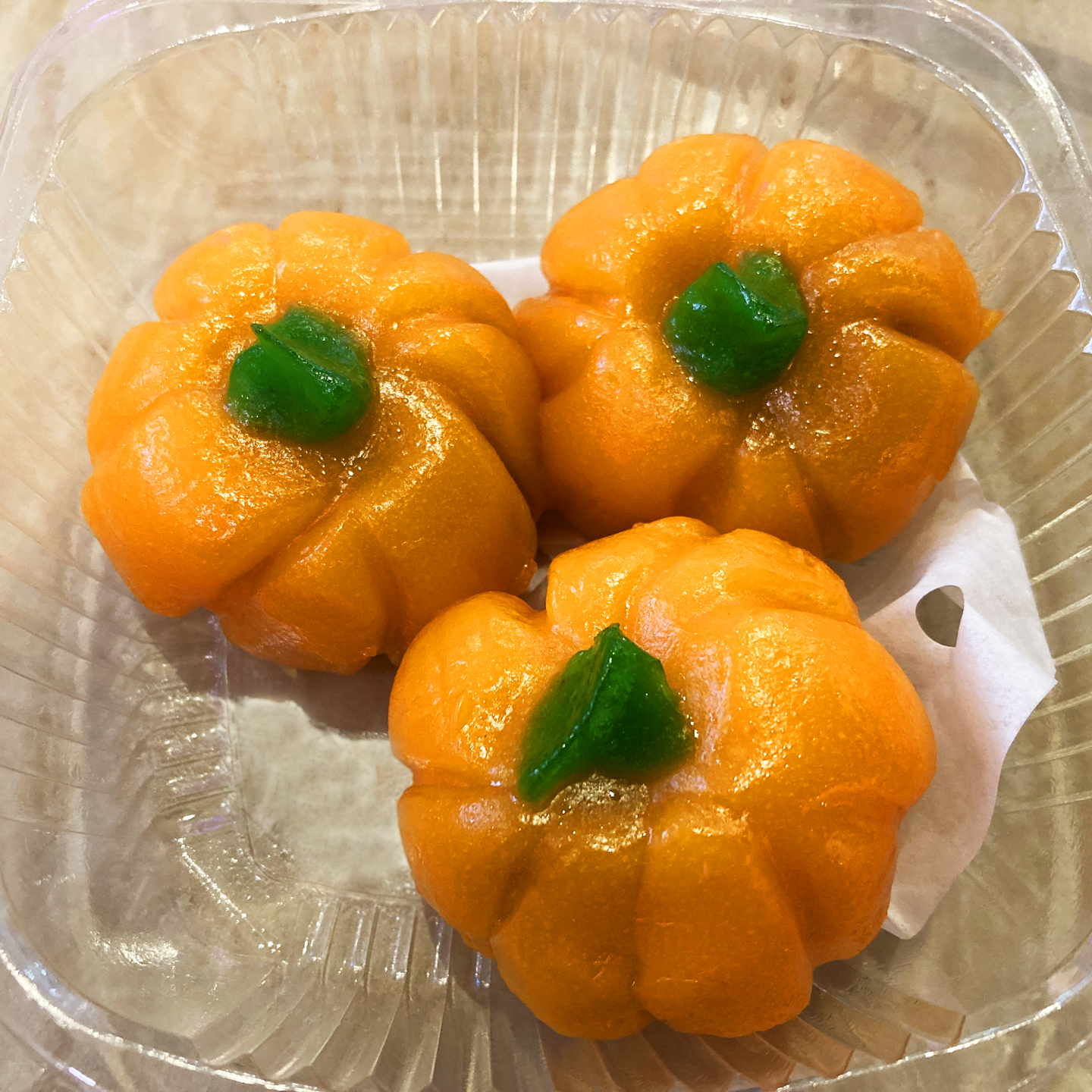 This post is dedicated to someone who loves Spooky Season as much as I love Christmas. Her devotion to all things pumpkin-spice rivals my passion for eggnog. I get it: these ephemeral seasons only come around once a year, and we are obliged to indulge enthusiastically before they evanesce.
But because my focus is all about international treats and since Spooky Szn is as American as apple – er, pumpkin – pie, I've never been able to write about it here and still stay within my rubric.
Until now.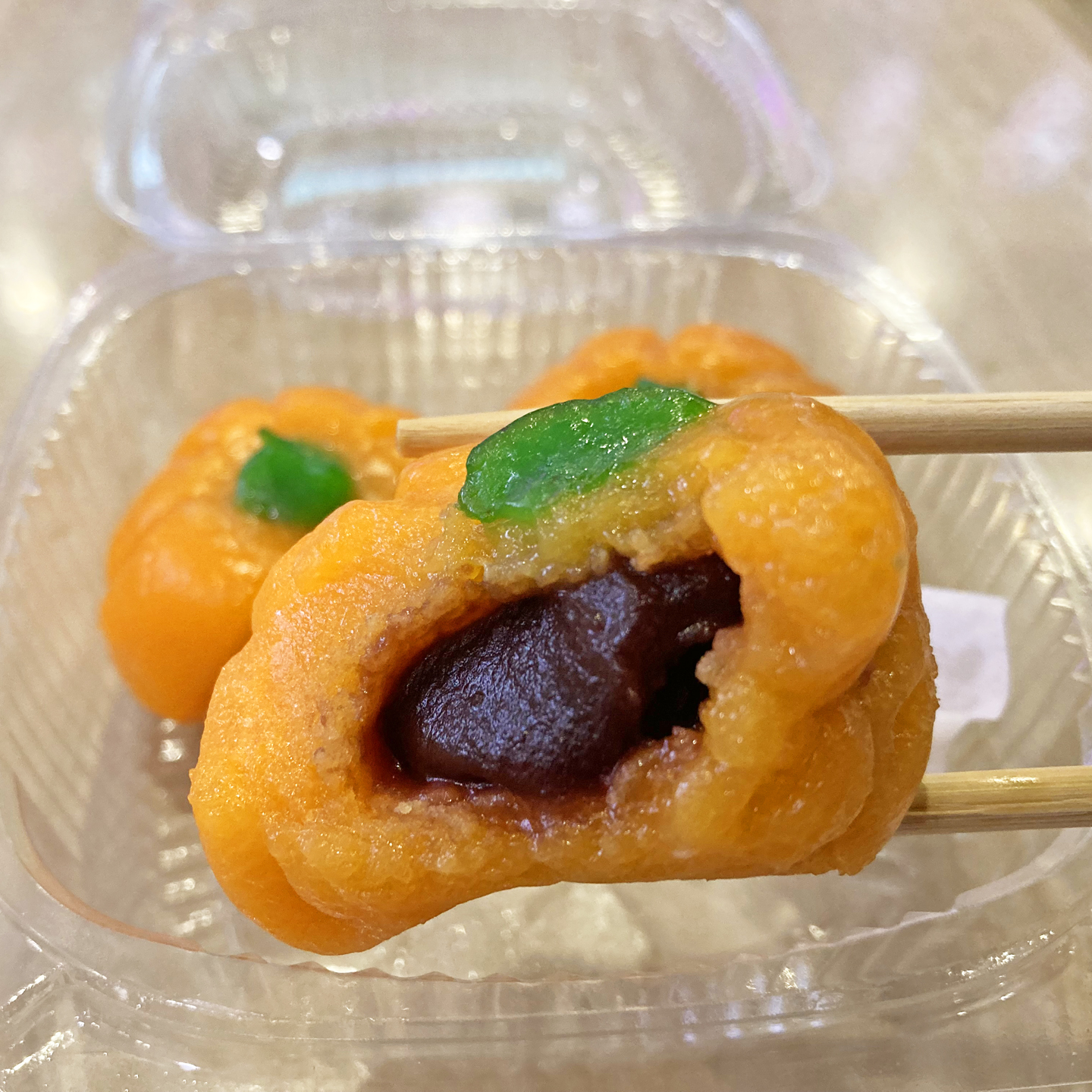 I spotted these dim sum at the Main Street level grab-n-go outpost of Royal Queen Restaurant in Flushing. They're not pumpkin flavored of course and they're not filled with candy, but they are filled with sweet bean paste so as far as I'm concerned we have an acceptable crossover here.