Thanksgiving is a family affair and it takes over a week to shop for and prepare what has become an over-the-top family tradition. Not to mention Thanksagaingiving, another tradition in my clan, which you can read about here.
A few folks asked for photos of this year's extravaganza. I guess they wanted proof 😉.
And even though I do pretty much the same menu each year, it always takes every bit as much time to put the whole thing together. You'd think I'd have developed some shortcuts by now.
But you know what? It's totally worth it.

(Click on any image to view it in high resolution.)
Chestnut Soup – our appetizer, served with crème fraîche and snipped chives



Roast Turkey and Gravy (plus four extra thighs because everyone loves dark meat, of course!) with Cornbread Chestnut Stuffing featuring currants and dried cranberries.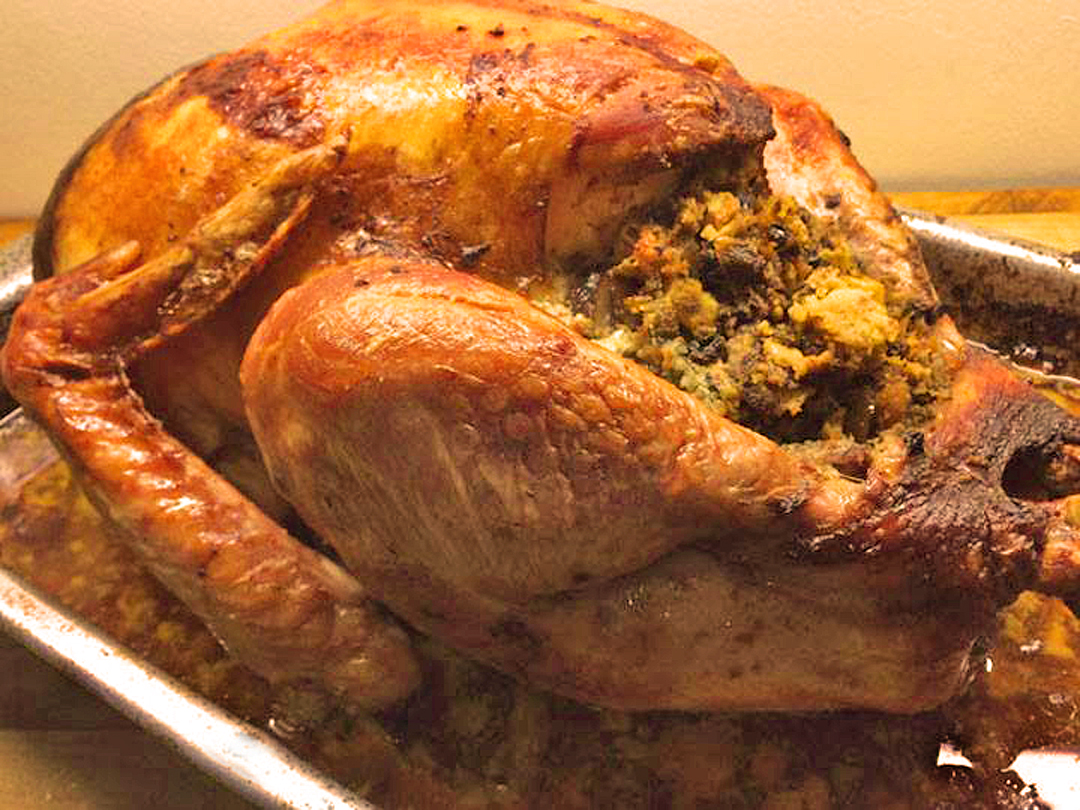 Cranberry Sauce with Kumquats, Black Walnuts and Chambord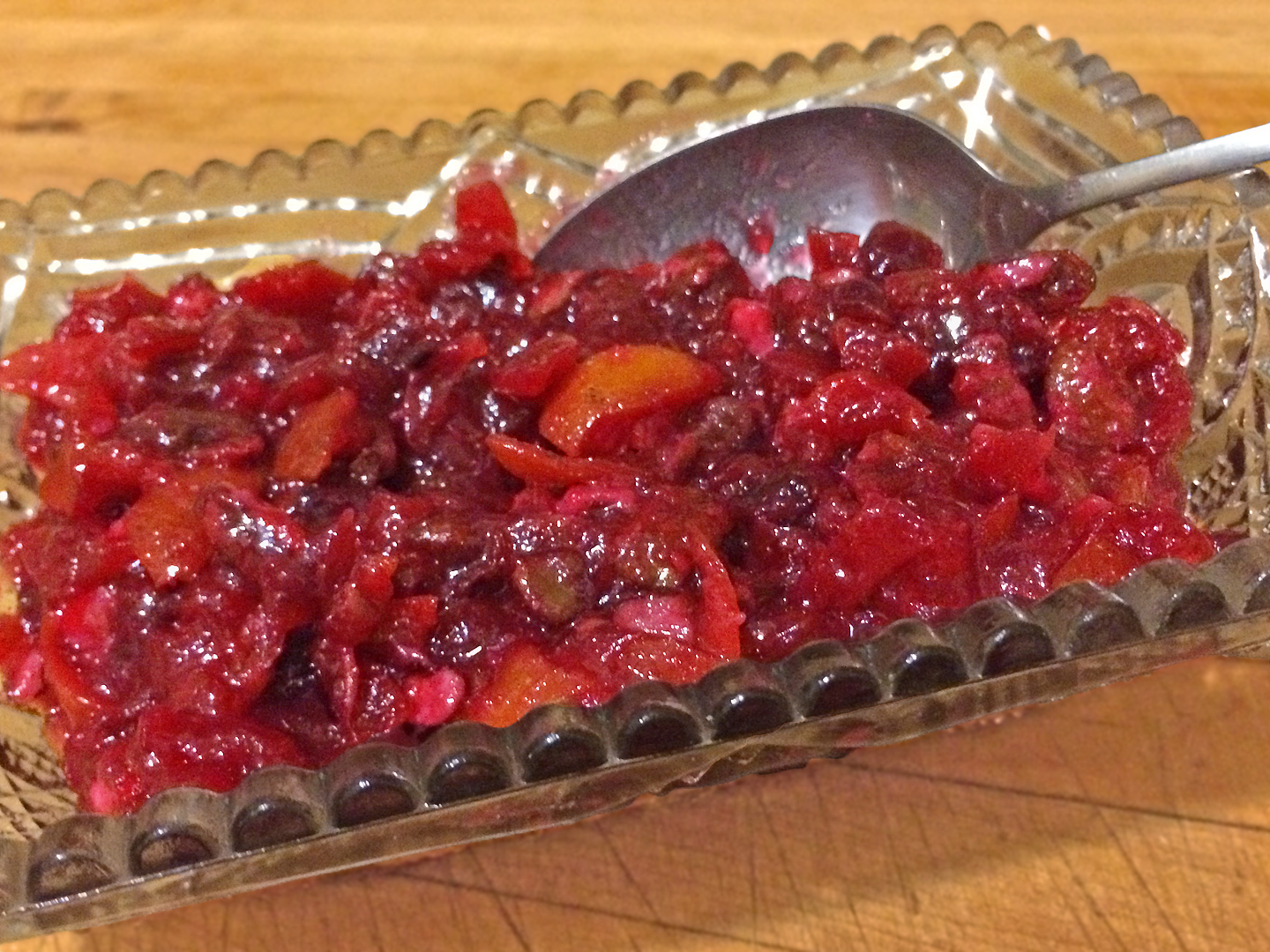 Dandy Brandied Candied Yams



Maple Sugar Acorn Squash with Spicy Pepita Topping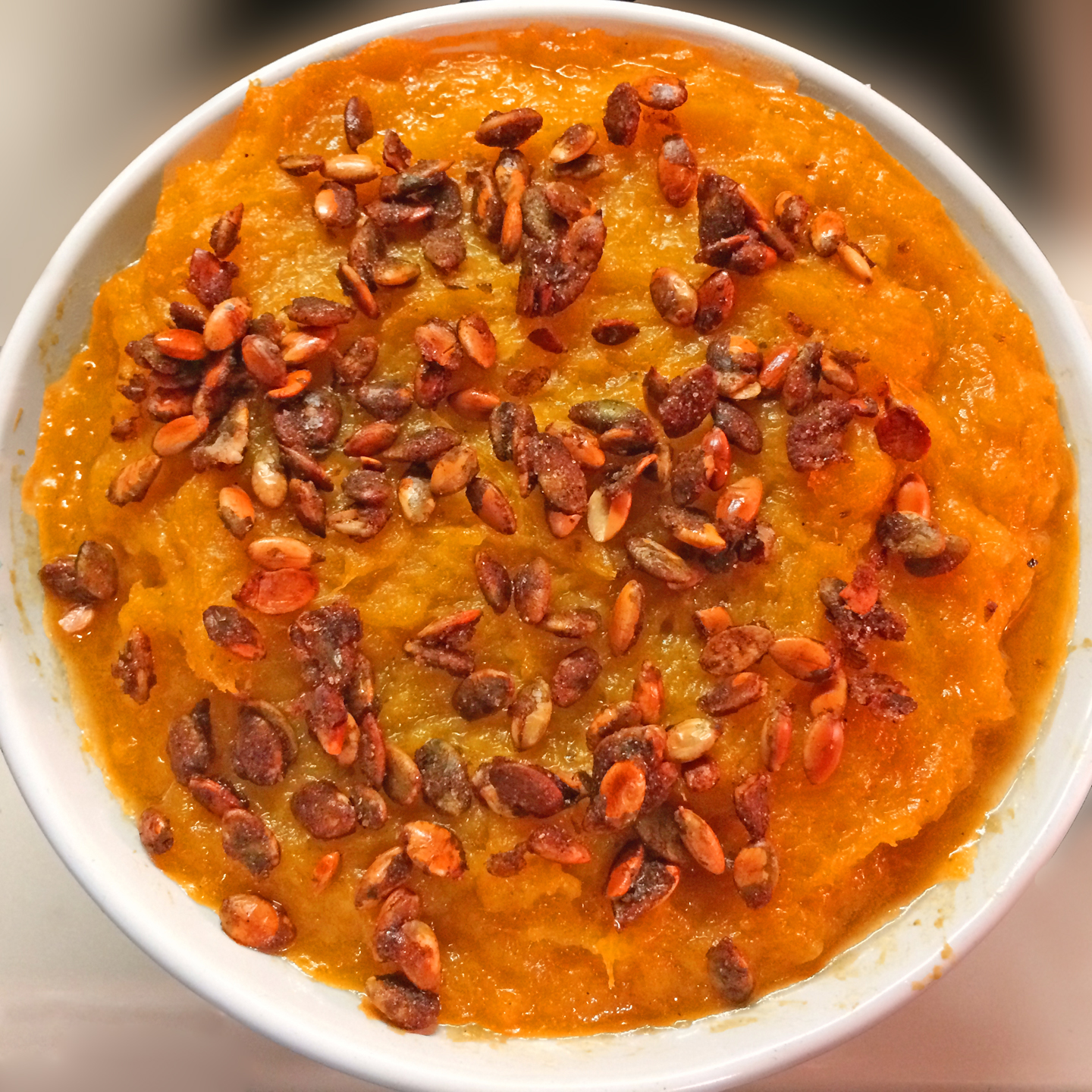 Roasted Brussels Sprouts and Jerusalem Artichokes with Crispy Soppressata and Grated Parmigiano Reggiano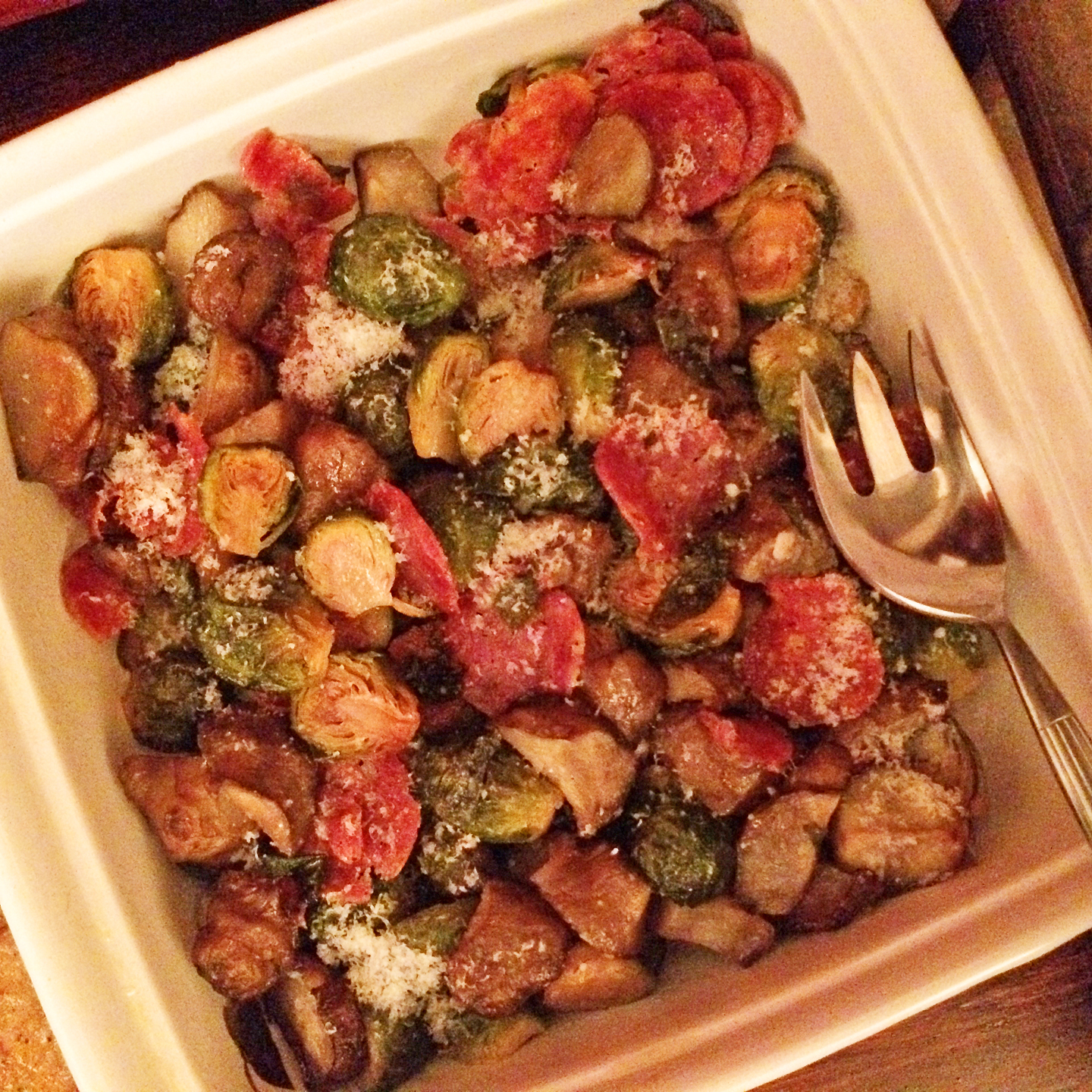 Savory Corn Pudding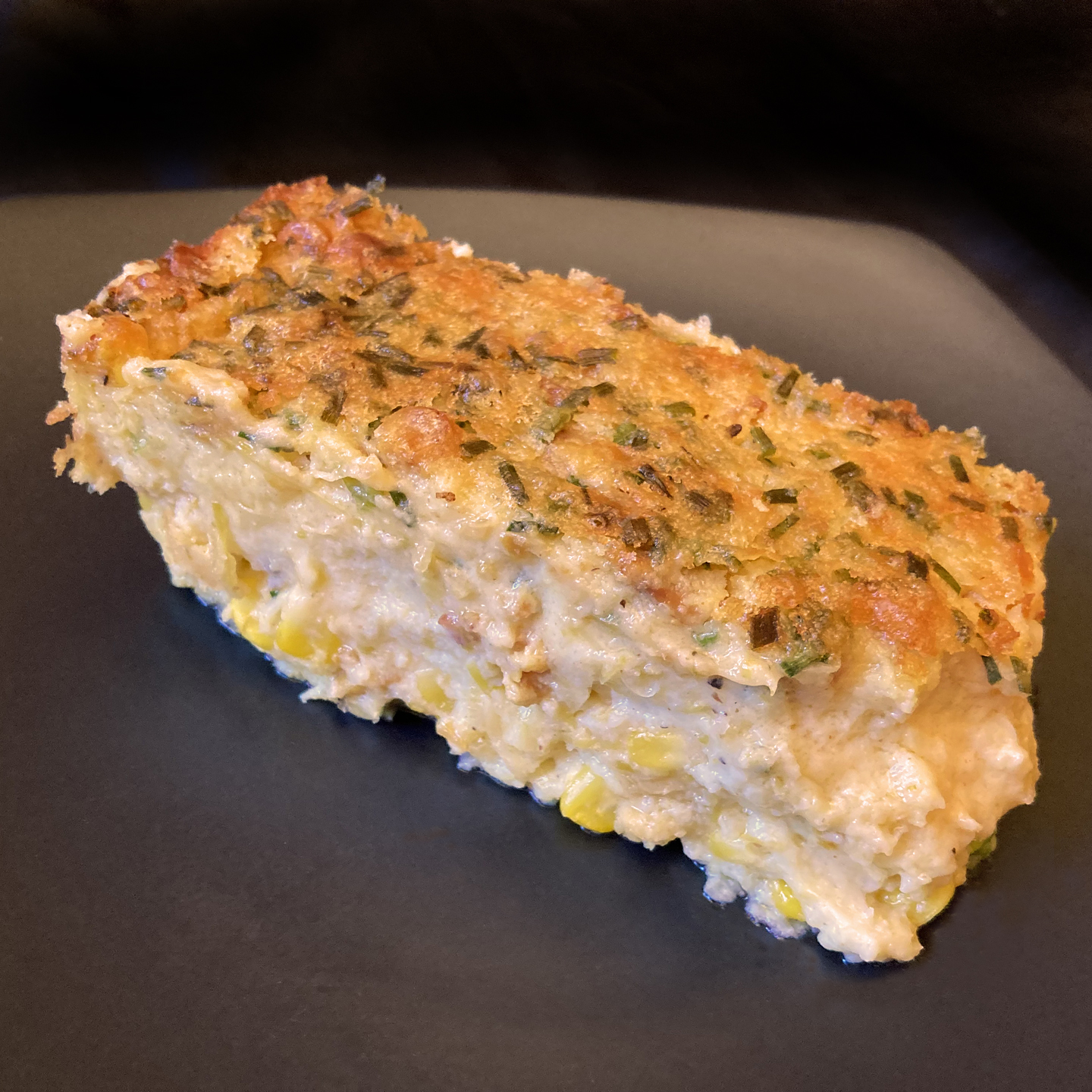 As served…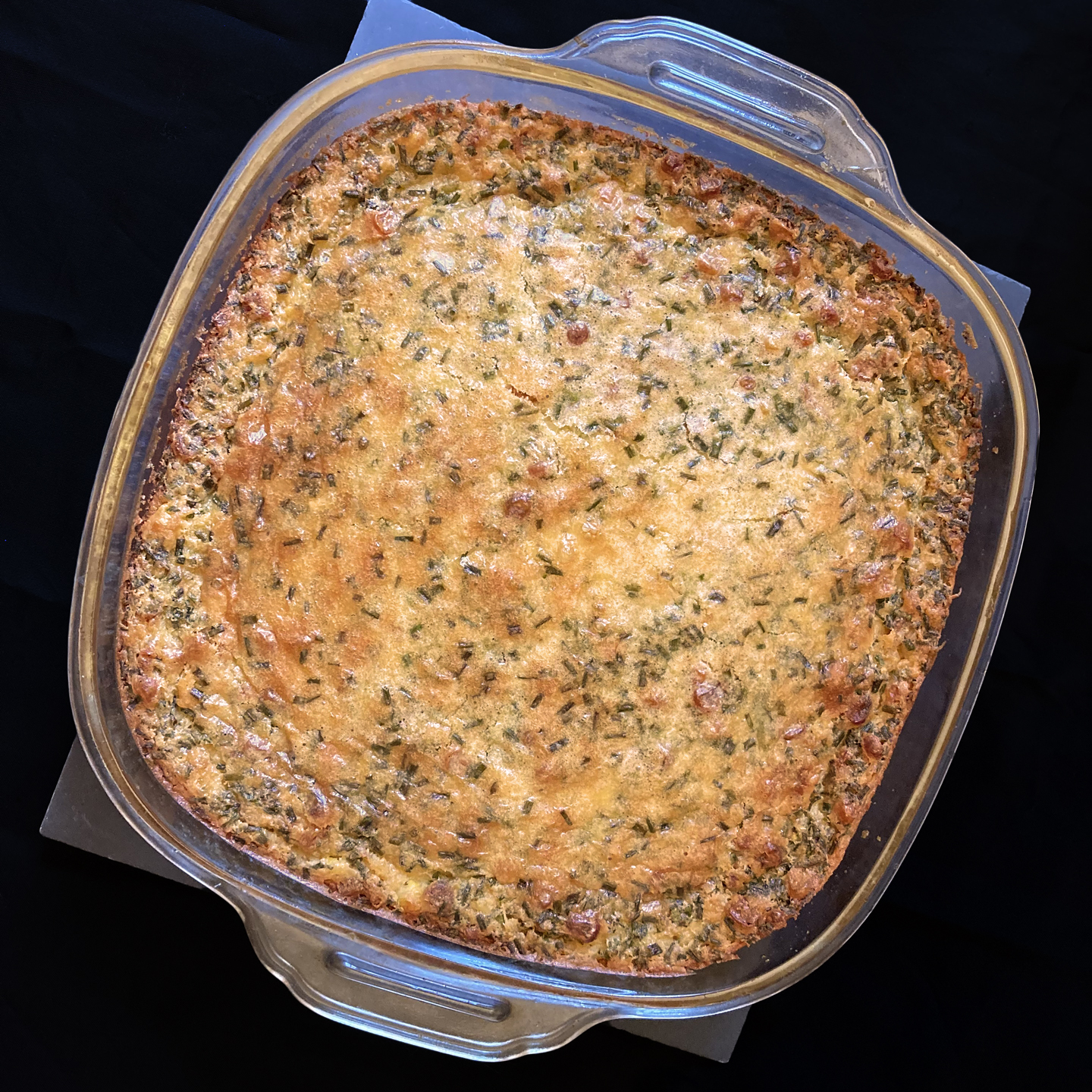 …and fresh out of the oven. It's a signature recipe of mine that uses frozen corn – evaluated and actually better than fresh for this – as well as Cope's dried sweet corn. I marvel at the way the snipped chives always find their way to the top. Did I mention that half a pound of butter and more than a pint of heavy cream were ingredients as well?

Scalloped Potatoes with Leeks and Bacon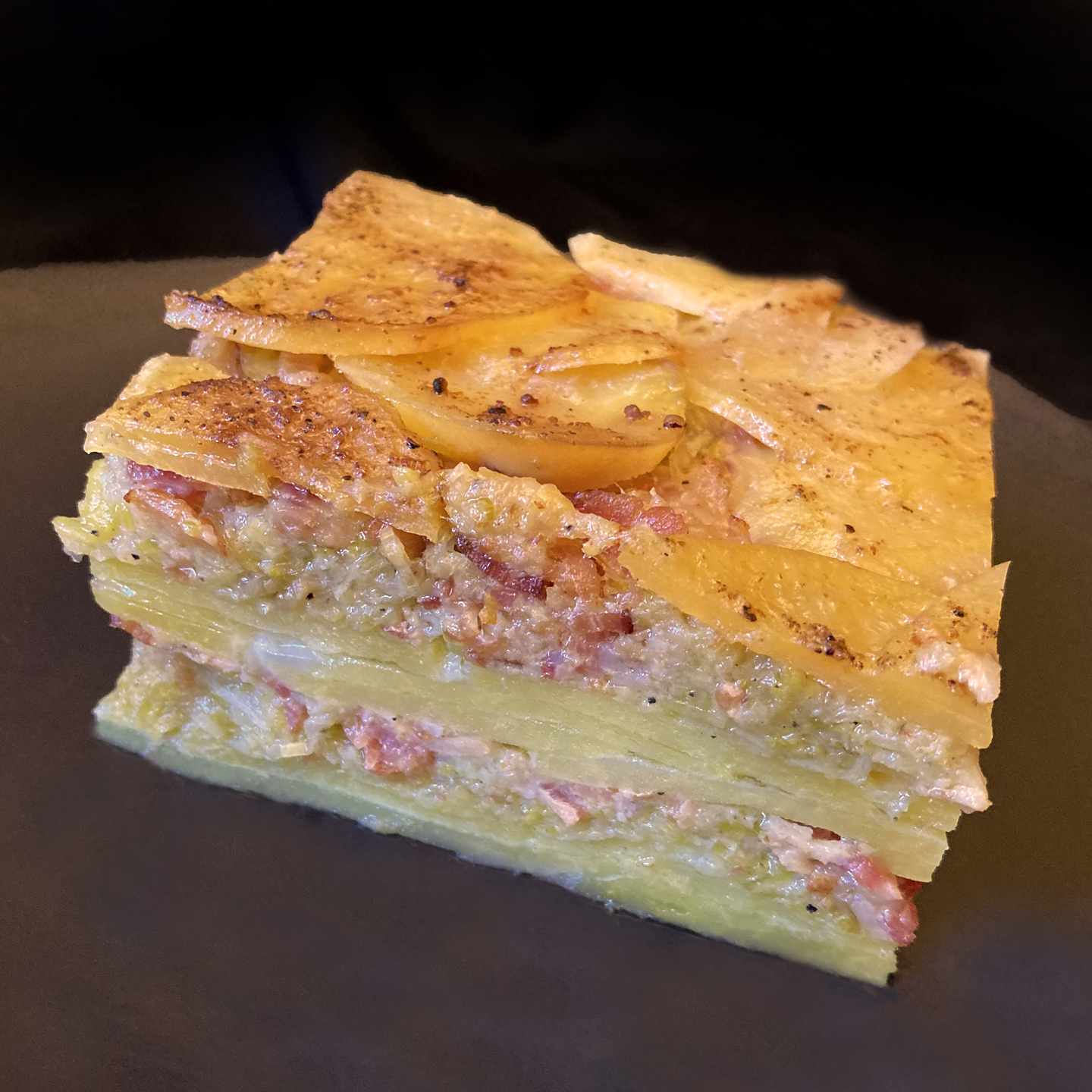 As served…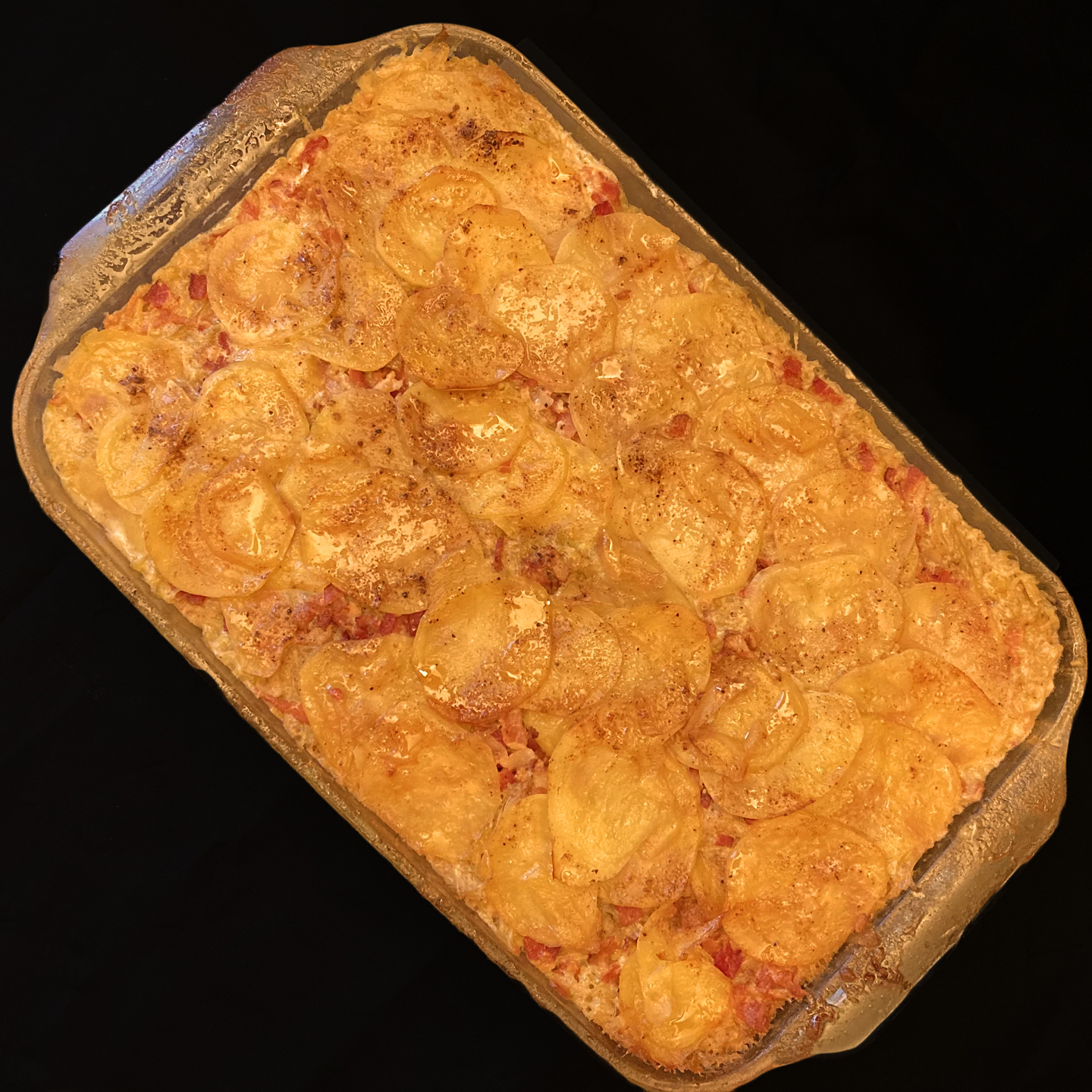 …and fresh out of the oven. Only a pint of heavy cream and a pound and a half of bacon went into this low-cal dish. 😜

Cornbread is happiest when it's made in a cast iron skillet.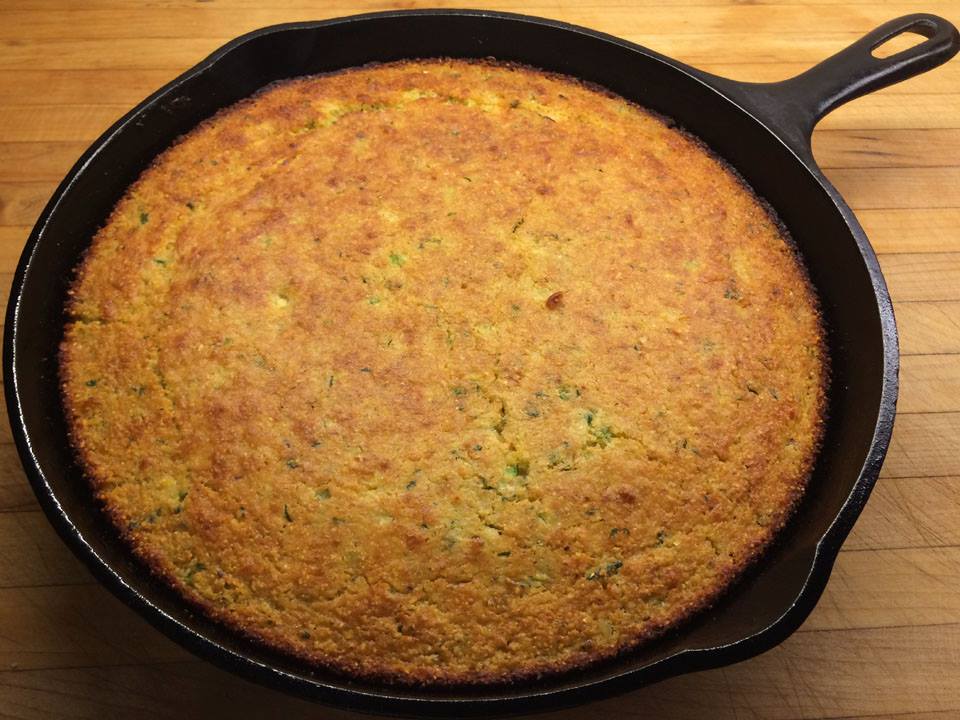 Skillet Cornbread with fresh sweet corn, cheddar cheese, cilantro, jalapeño, and more: my special recipe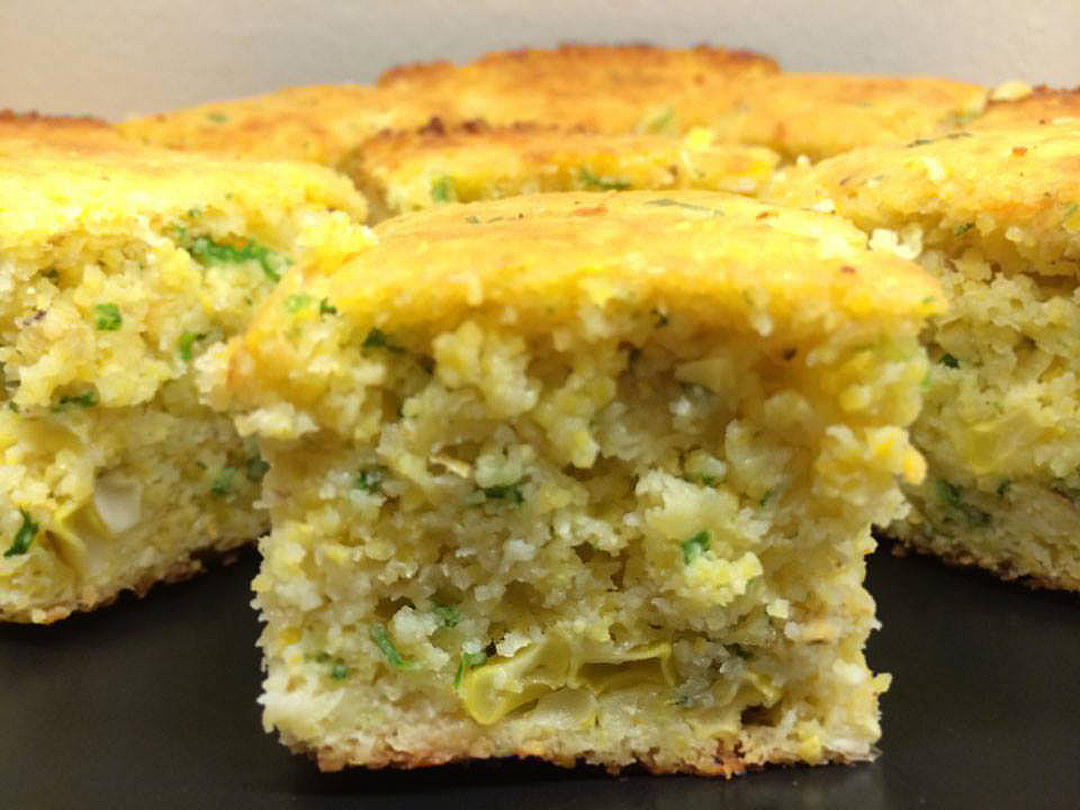 Homemade Pumpkin Pie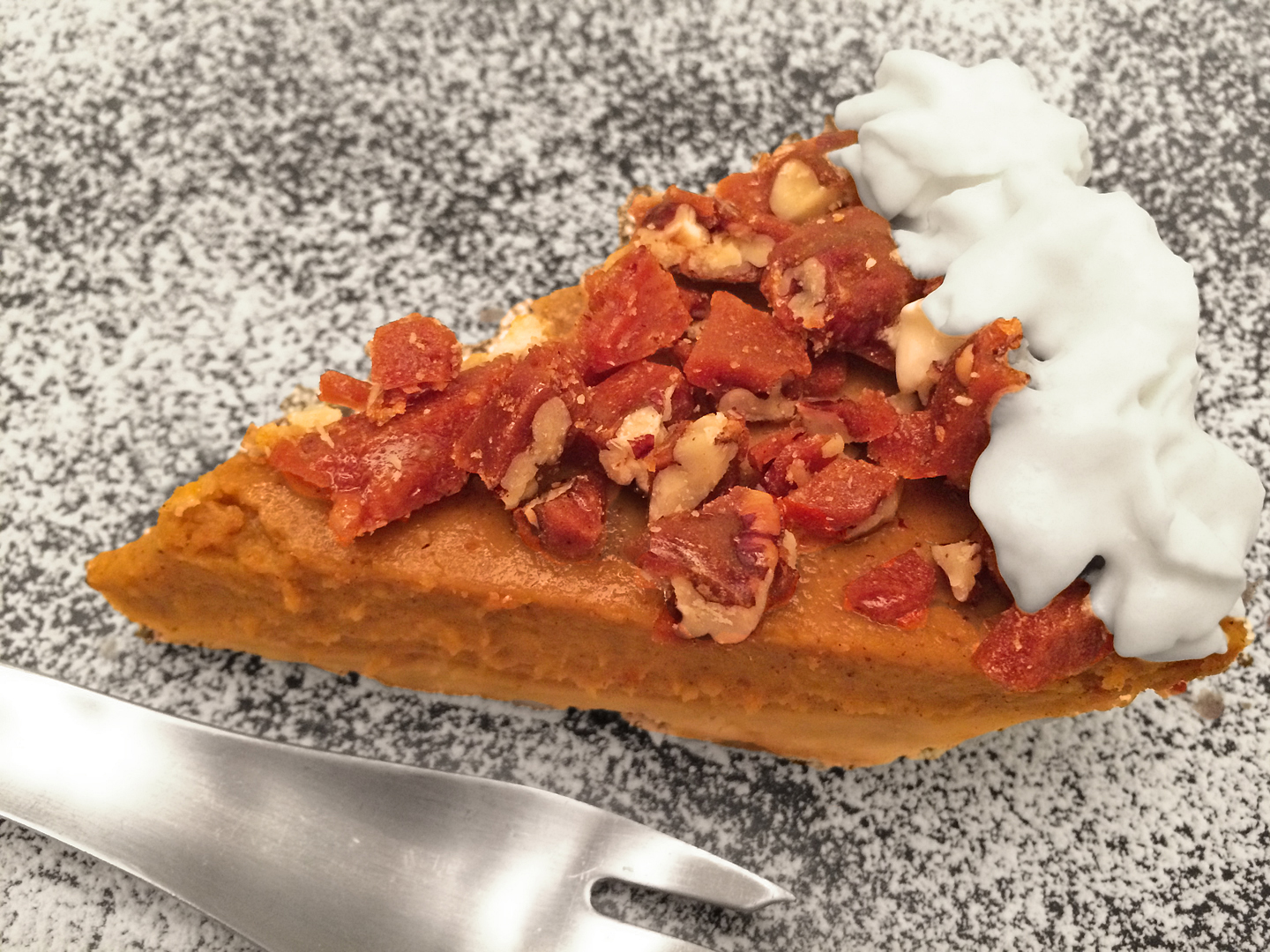 Yes, from a real pumpkin, not a can – a decadently rich recipe I've been tweaking for years that I'm finally happy with. Topped with buttery, crunchy toasted pecan brittle (yep, that's homemade too) and the obligatory whipped cream.