Instagram Post 9/5/2019
Serendipity took hold as I threaded my way from the bus stop on an isolated, sleepy, residential street to this year's Peruvian Festival in Passaic, NJ. (Where would we be without our smart phones and Google Maps? Lost, I guess. But I digress.) As signs of commerce gradually began to emerge, I stumbled upon Piast Meats & Provisions at 1 Passaic Street in Garfield. One of a family-owned mini-chain of three stores, the atmosphere was old world Polish charm (in other words, the aroma of smoked pork and garlic permeated the air); storemade kielbasa, cold cuts, pierogi, and baked goods along with Polish specialty foods tempted me to purchase more than I should have since I'd be schlepping those treasures around all day. It was worth every achy muscle.
(Click on any image to view it in high resolution.)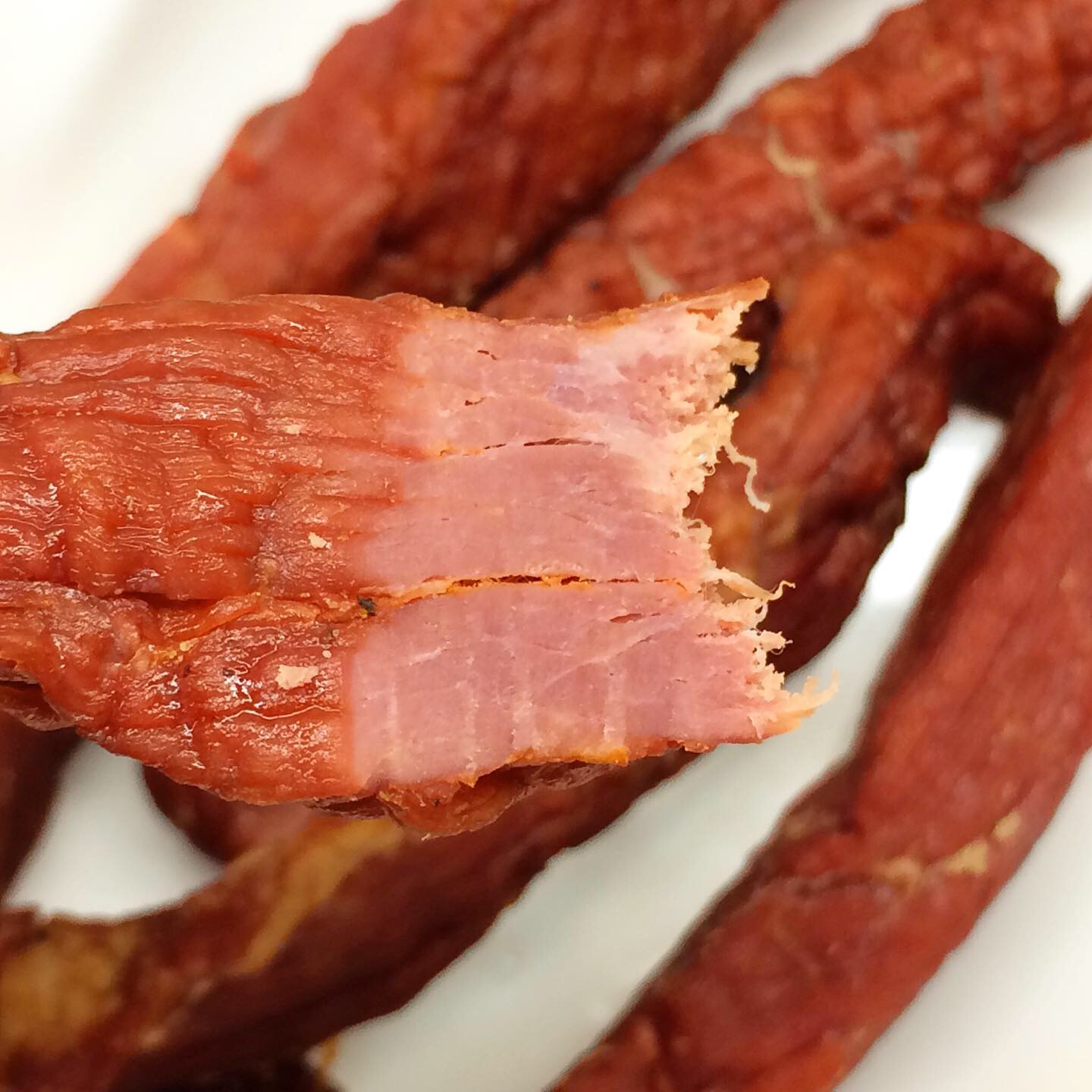 Among many other items I bought, these two were particularly intriguing and utterly delicious. This Przysmak (delicacy) Piwny (relating to beer), translated as "beef jerky", was incredible: soft, spicy, dried beef but not dry beef and not sausage. Sometimes "beef jerky" should be translated as shoe leather, but not this succulent stuff. On closer inspection it looks like marinated flank steak sliced into ½–¾ inch wide strips. Outstanding.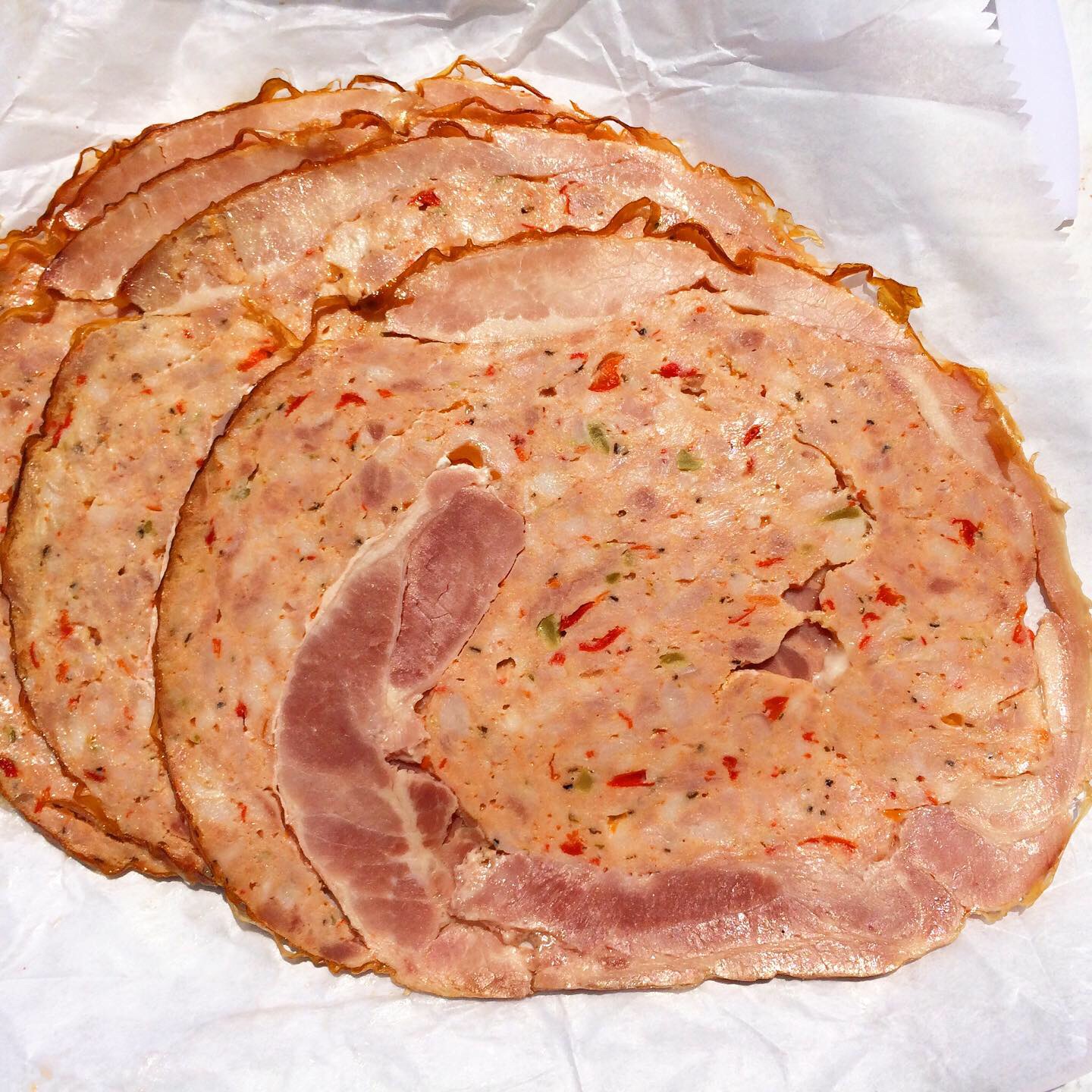 Another sign identified "pork meatloaf", more of a cold cut really, that looked promising, but right next to it was the same item rolled together in porky matrimony with bacon, Boczek Faszerowany, translated as "stuffed bacon". Indeed. So it's sort of pork stuffed pork. Nothing succeeds like excess.