(Click on any image to view it in high resolution.)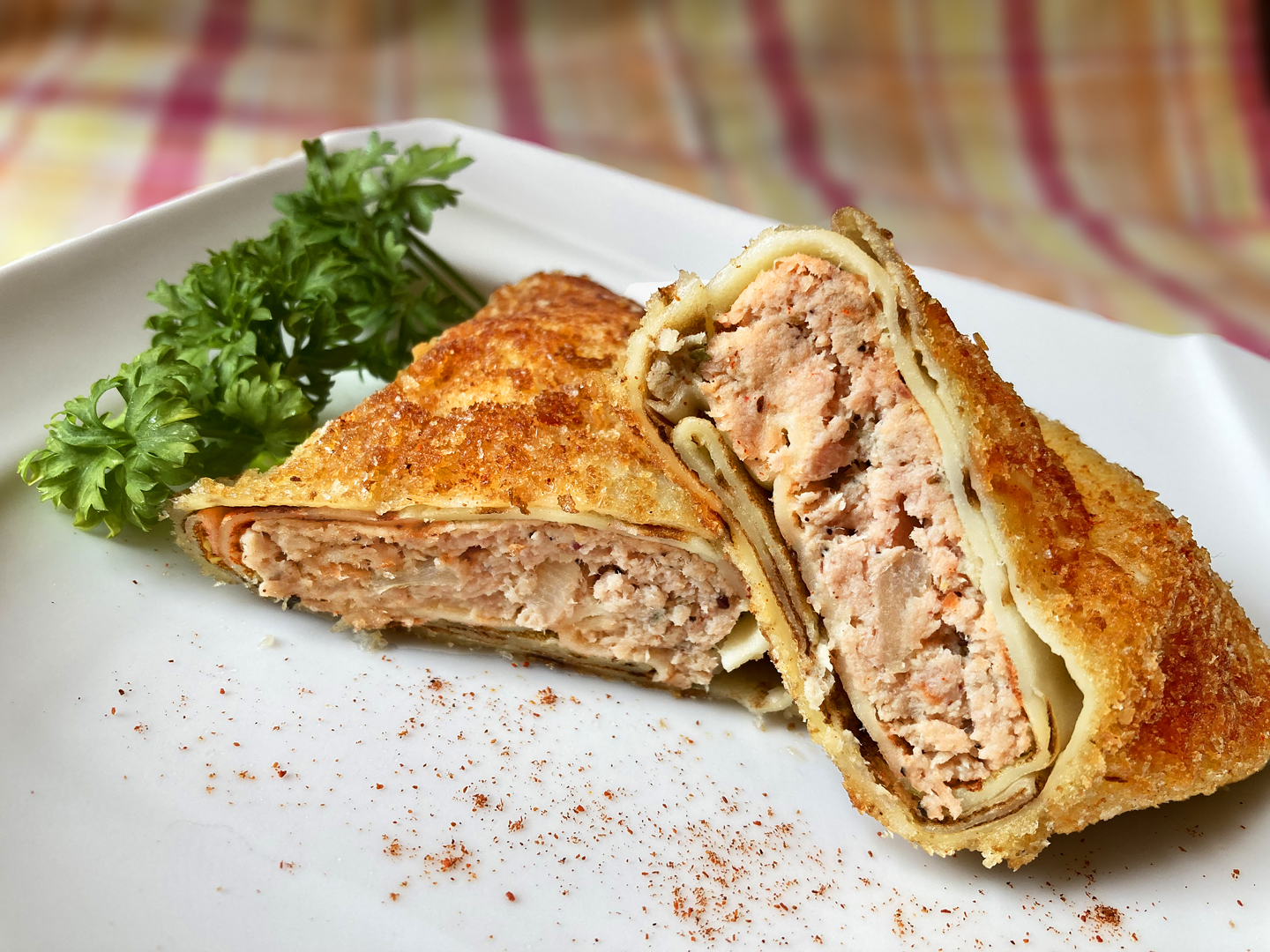 Thought I'd share a few leftovers with you. Not leftover food, but leftover photos – from the time not long ago when I was prowling the streets of Greenpoint, Brooklyn deciding whether I should put together a Little Poland ethnojunket.
First up, here is a peek inside a Krokiet, a Polish croquette. Krokiety are crêpes that are filled, rolled up, breaded and fried. They're served as a snack or as part of a more expansive meal and can be stuffed with meat (like this one), cabbage, mushrooms, sauerkraut or a combination thereof. If it looks like a breaded blintz, you're not far off – it's the breading that distinguishes it from its cousins.
More leftovers to come. Stay tuned.