Genatsvale is a touching Georgian word that doesn't readily translate into other languages. At its essence, it is a term of endearment but it's actually an elision/concatenation of a longer phrase which loosely deconstructed is, "If you are ever in trouble, let me take your place." Sweet.
It is also the name of a new month-old Georgian bakery at 3070 Brighton 3rd St in Brighton Beach, Brooklyn where the two items I've tasted have easily surpassed any other versions I've experienced – and that's saying something.
(Click on any image to view it in high resolution.)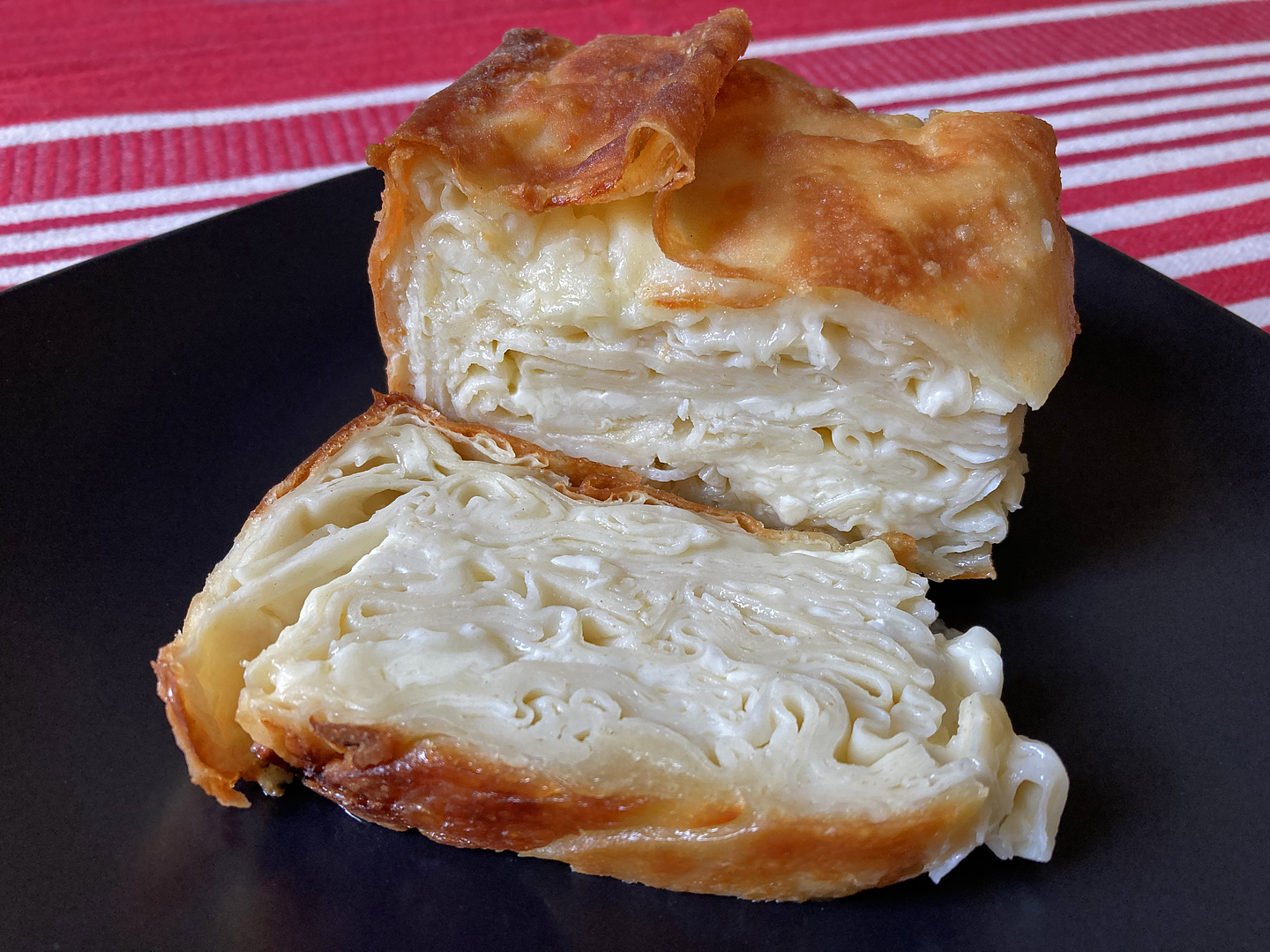 This is Achma. It looks like noodles with cheese, but it is considered a member of the khachapuri family (Georgian breads). It consists of layers of thin handmade dough (a laborious task) interspersed with a mixture of cheeses all baked together until the top is brown and crispy and the cheese is melty and gooey. Their rendition of the dish is outstanding, and yes, we enjoy this seemingly modest miracle on my Exploring Eastern European Food in Little Odessa ethnojunket.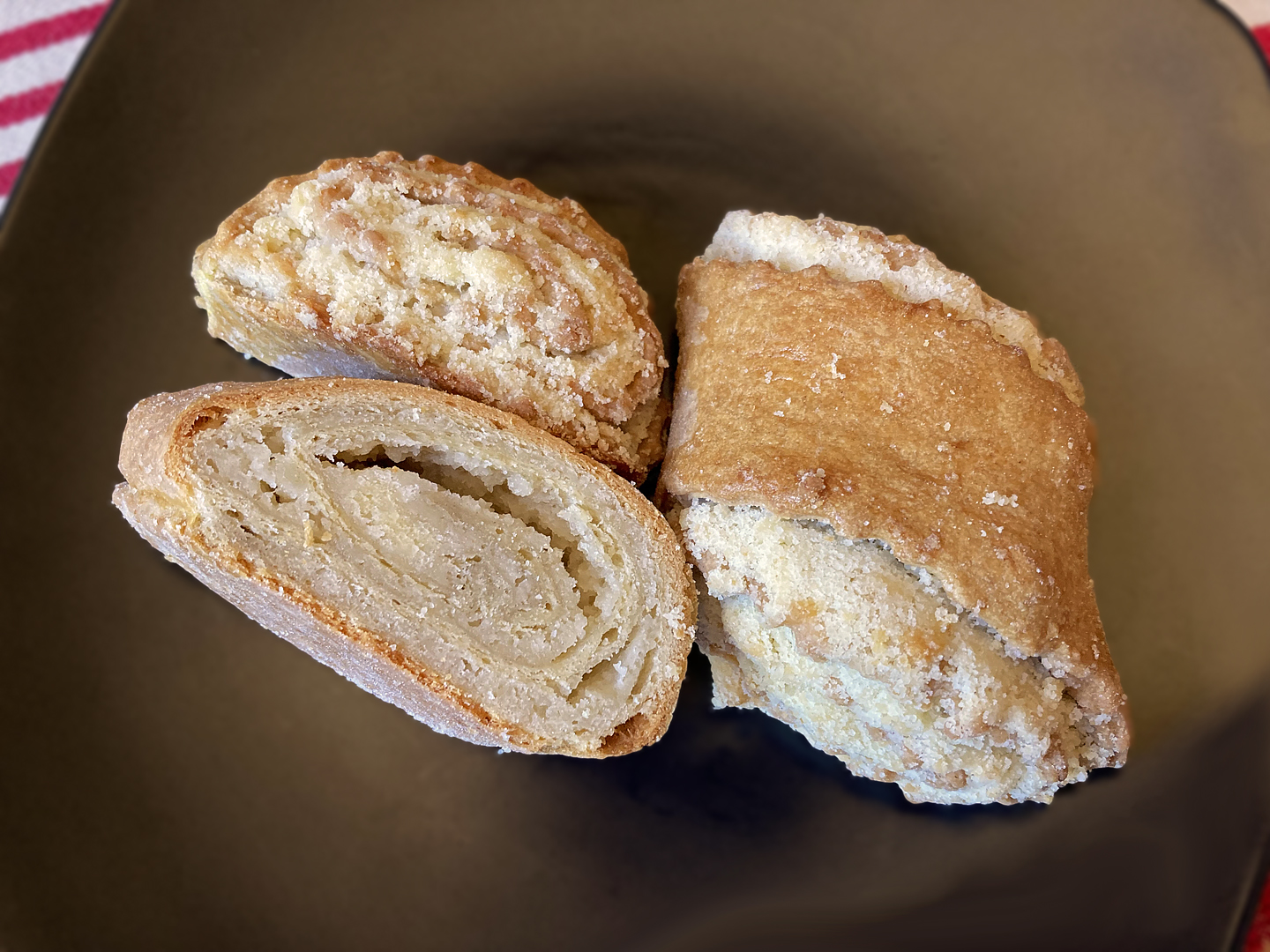 And speaking of sweet, what's for dessert? They spell it Gada although I've seen Qada more frequently. The dough is rolled out, spread with a simple but rich filling, rolled up, and crinkle cut on the bias. It's dense yet soft, a little crumbly, sweet but not cloying, buttery but not unctuous. Again, it's by far the best I've had anywhere.
No surprise that they know me by now because I keep going back for more – so if you want to buy some for yourself, tell Katie or Linda that ethnojunkie sent you! (This is NOT a paid endorsement, but it is a recommendation!)
Or you could just take my tour to try these and even more delectable treats! 😉